Thursday, March 21, 2019
20 Great Artists from 20 Years of Songlines
By Charlotte Algar , Simon Broughton , Jane Cornwell , Jo Frost , Nigel Williamson
All of these artists who released their first solo album during the lifetime of Songlines (ie since 1999), including Fatoumata Diawara, Mariza, Sam Lee and many more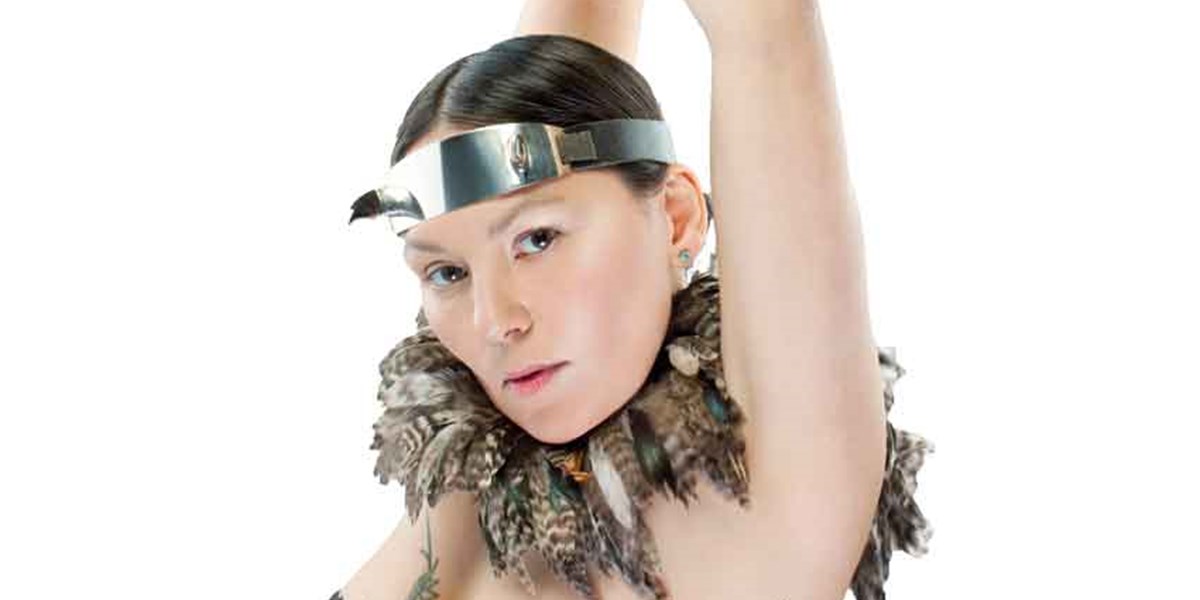 Songlines has been covering world music for the last two decades. And we've seen many incredible new artists appear who we've championed in our pages. Of course there are the big names who have been around much longer than Songlines – Youssou N'Dour, The Gipsy Kings, Angélique Kidjo, Toumani Diabaté and many more. But here are 20 artists who were unknown before we arrived and who have become big names.
We could have picked far more than 20, of course, but we wanted a range from all over the world. So we've selected artists who have built and are sustaining a career, like Rhiannon Giddens, and those who have also created a genre, like Tinariwen. But not those who arrived with great potential but, sorry to say, haven't upheld it, like Mayra Andrade or Bellowhead who are sadly no longer together.
Our selection criteria is that these artists released their first solo album during the lifetime of Songlines (ie since 1999). Rokia Traoré would have been an ideal candidate, except Mouneïssa, her first album, arrived in 1998. But Mariza (first album 2001) and Faiz Ali Faiz (2002) fit the criteria perfectly.
Kayhan Kalhor, Bassekou Kouyaté and Gurrumul had all recorded with other musicians before 1999 but made their solo debuts in the lifetime of Songlines. Kayhan Kalhor made superb records with sitarist Shujaat Khan, but his debut solo album Scattering Stars Like Dust was reviewed in our very first issue. Although he'd previously recorded with Ali Farka Touré, Bassekou's debut Segu Blue was released in 2007 and, having previously been part of Yothu Yindi, Gurrumul's eponymous debut came out in 2008.


Anda Union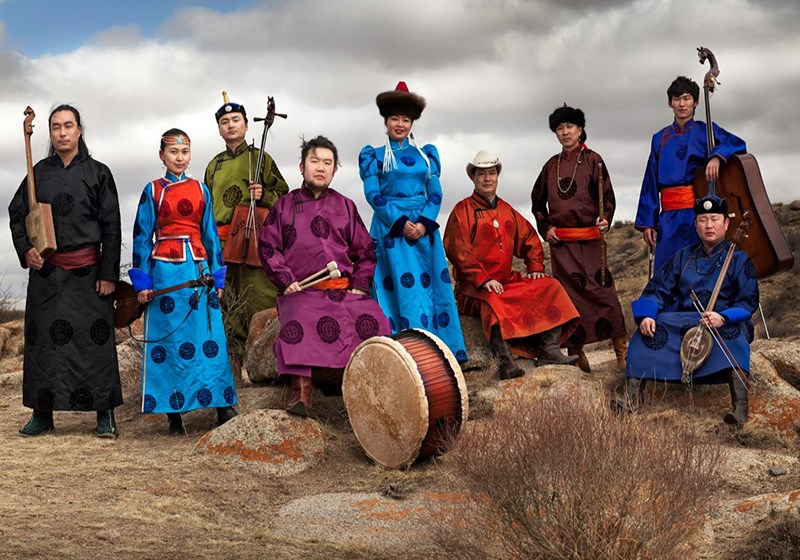 Since their debut – and still much talked about – appearance at WOMAD in 2011, the Inner Mongolian band have toured extensively across the globe, thrilling audiences from Edinburgh to Hohhot, their home town in northern China. They released their debut, The Wind Horse (a Top of the World in #80) in 2011 and most recently won a Songlines Music Award in 2017 for their album Homeland. It was a huge pleasure to finally have the band perform at Songlines Encounters Festival last year to a highly enthusiastic crowd at Kings Place. The combination of morin huur (horse head fiddles) and khÖÖmii (throat singing) instantly transports the listener to the vast expanses of their home in the grasslands and their live shows have become legendary.
Although the band were first formed in the early 2000s, it was a chance encounter with Tim Pearce at the Shanghai Arts Festival that changed the course of both the band and Pearce's lives. He started working with them and went on to direct the documentary film: Anda Union, From the Steppes to the City, that perfectly illustrates the band's nomadic roots and their horse-focused culture (check out their song 'Galloping Horses' – undoubtedly the best ever musical equine impersonation). "For Anda Union the most important aim is to preserve these songs," says Nars, the informal leader of the band. JF


Aurelio Martinez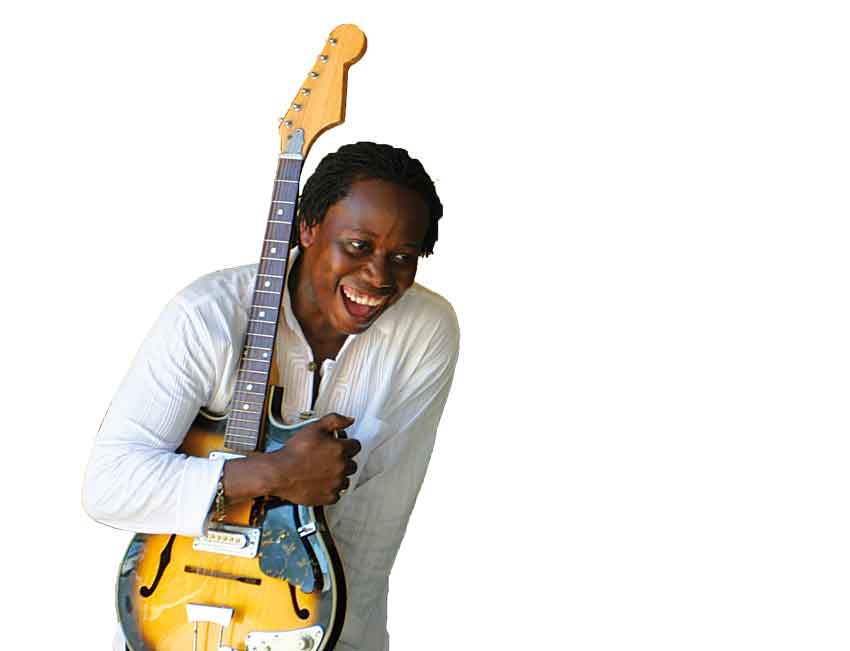 The soulful, beach strolling music that Aurelio Martinez makes is the sound of the Garifuna – a community descended from West African slaves shipwrecked on the Caribbean island of St Vincent, before being deported to Central America, settling in Belize, Guatemala, Nicaragua and Honduras. A singer and guitarist with a magnetic stage persona, Aurelio has helped to bring a little-known people into the international spotlight via four albums that combine evocative Garifuna-language vocals and fluid guitar on compositions blending Caribbean, Latin and West African elements.
His 2004 debut Garifuna Soul was a sensation. But after contributing vocals to Wátina – the 2007 album released by his Belizean friend, the late great Andy Palacio – Aurelio went into politics, spending four years in the Honduran congress, a move that ultimately proved frustrating. "It's through music I can reach everyone," says Aurelio, born to a Honduran singer mother and a troubadour father who taught him guitar on an instrument fashioned from a fishing rod.
2011's Laru Beya (reviewed in #74), a tuneful call to action, reasserted his importance on the international scene. A Best Of, 2017's Darandi, cherrypicked songs from his stellar career to date. "I want to connect with all the Garifuna cultures in Central America," says Aurelio. "There is still a lot to do." JC


Bassekou Kouyaté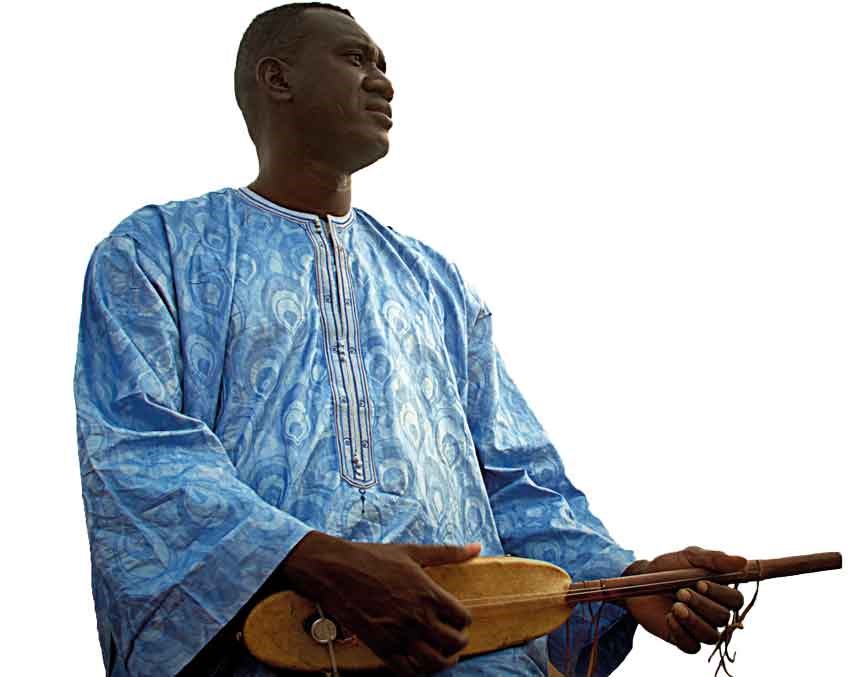 When Bassekou Kouyaté released his debut album Segu Blue in 2007, it's fair to say expectations were probably not high. We knew him as a virtuoso backing musician, accompanying the likes of Ali Farka Touré and Toumani Diabaté. But the ancient yet humble four-string ngoni had never been a lead instrument and it was hard to see its potential. Yet Bassekou transformed our expectations, adding pick-ups and wah-wah to the instrument's earthy banjo-like acoustic plucking. Playing with a dynamic rock'n'roll energy and wielding the instrument like an electric guitar rather than performing in the customary seated position, he was swiftly dubbed 'the Hendrix of the ngoni'.
Over the course of further albums with Ngoni ba, featuring the soulfully keening vocals of his wife Amy Sacko, his ambition grew bolder. On 2013's Jama Ko, Arcade Fire producer Howard Bilerman took the helm and upped the rock'n'roll attack. The process reached its high tide with the electric roar of 2015's Ba Power. His fifth solo release Miri (reviewed on p52) is a back-to-the-roots album, yet the songs exist trenchantly in the here and now, addressing political and social concerns of modern Malian society. NW


Catrin Finch and Seckou Keita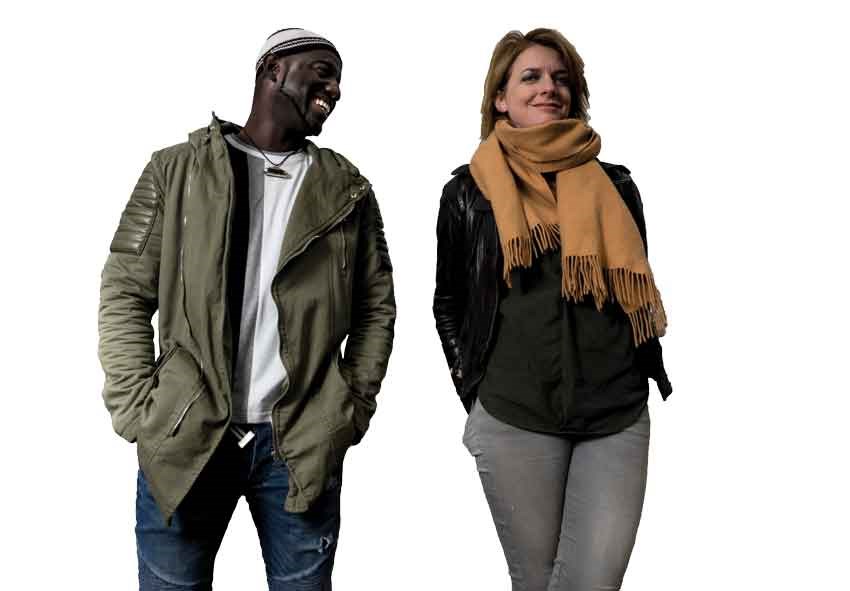 There's something sublimely beautiful about the music of this award-winning duo – Welsh harpist Catrin Finch and Senegalese kora player Seckou Keita. Both come from diametrically opposite realms of the music world: Catrin, an acclaimed classically trained musician who was the official harpist to the Prince of Wales (from 2000-2004) and Seckou who comes from a long line of griots (West African storytellers) who can't read music but improvises and plays by ear. When they perform together, they have a palpable chemistry which is a delight to observe and when listening to their music, it's sometimes hard to distinguish between Catrin's harp and the rapid filigree-like flourishes of Seckou's kora.
Their debut Clychau Dibon, released in 2013, was much lauded and it seemed unlikely that they would be able to match the artistry of this in their follow-up, but SOAR has been equally praised and even surpasses their debut, further illustrating the many similarities between the two instruments and cultures. 'They are now one of the most popular world music acts of this decade,' stated Tim Cumming in Songlines (#137) – here's hoping it's a partnership that continues to develop and inspire. JF


DakhaBrakha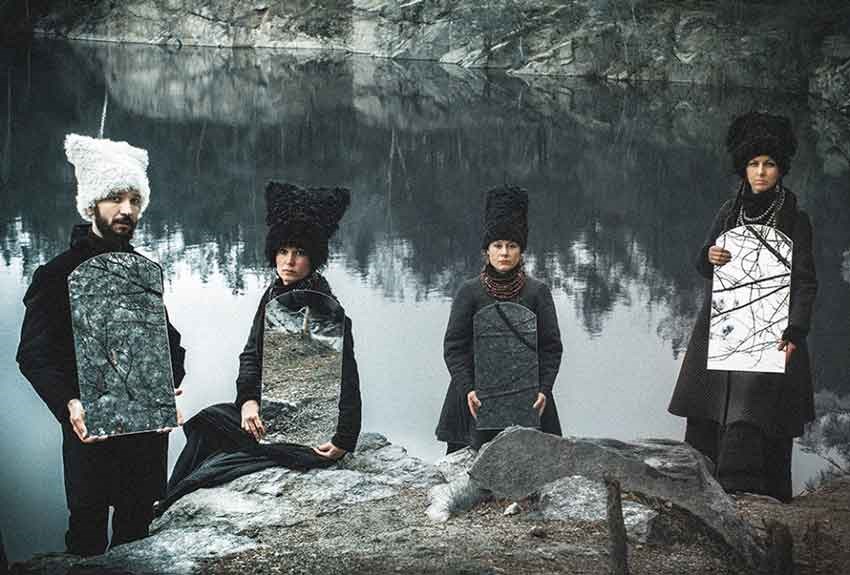 When you see the Ukrainian quartet DakhaBrakha on stage, it comes as no surprise that they originated from a theatrical background. For a start there are the tall outlandish hats worn by the three women – clearly based on a traditional idea, but exaggerated. Which could also be a description of their music. 'We describe our style as 'ethno-chaos' so we needed costumes to match,' they told Songlines. The polyphonic vocals of the three women with strong, raw voices dominate the musical texture and derive from traditional Ukrainian singing. In an earlier formation they were collecting and performing traditional songs. Despite their folkloric roots, DakhaBrakha's attitude is anything but traditional. The band emerged in 2004 from the Dakh (Roof) Theatre created by Vlad Troitsky. The four musicians are Marko Halanevych (vocals, accordion, percussion), Iryna Kovalenko (vocals, accordion, piano, percussion), Olena Tsybulska (vocals, percussion) and Nina Garenetska (vocals, cello, bass drum).
As outlined in Songlines #102, DakhaBrakha (and their sister group Dakh Daughters) were participants in Kiev's Euromaidan Movement of 2014 which swept the pro-Russian president Viktor Yanukovych from power. They've recorded four albums, most recently The Road (2016), and are powerful ambassadors for the innovative artistic work emanating from independent Ukraine. SB


Faiz Ali Faiz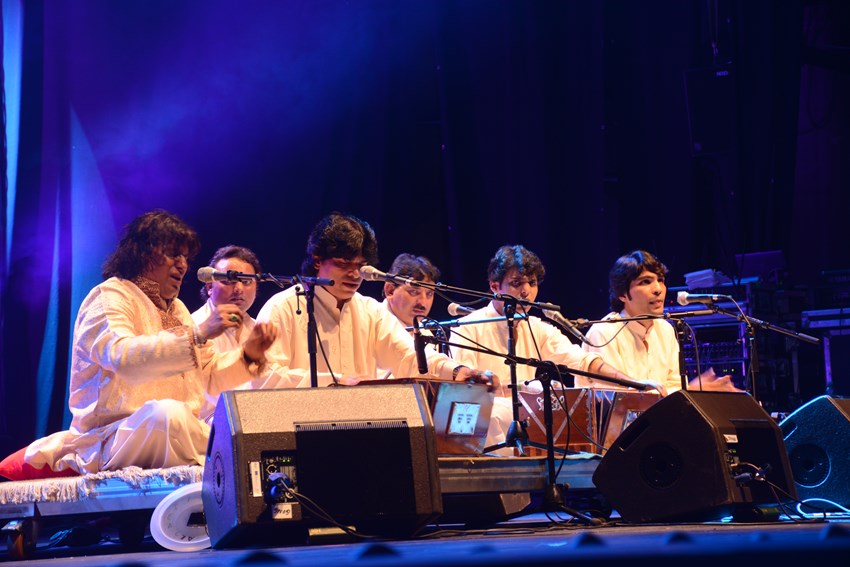 When Faiz Ali Faiz released his first album The New Qawwali Voice in 2002, it was just five years after the death of Nusrat Fateh Ali Khan. Those who had discovered this glorious Sufi music from Pakistan with its soaring vocals, clapping and drumming were certainly looking for a new voice. In her Songlines review (#16), Jameela Siddiqi described his 'exceptionally powerful voice that is completely suited to this music,' but felt he was still under Nusrat's shadow. Not surprising. Several years later he said: "His singing empowered me and I sing under his inspiration."
Now he has certainly found his own identity. He made a second solo disc, Your Love Makes Me Dance (2004), a tribute to Nusrat, and then recorded some groundbreaking collaborations: Qawwali Flamenco (2006) with Miguel Poveda, Duquende, Chicuelo and others, and the even more remarkable Jaadu (2009) with Titi Robin. What makes Faiz Ali Faiz truly remarkable is that he still gives regular devotional performances in Lahore, does these brilliant collaborations and is the leading qawwali performer on the world stage. SB


Fatoumata Diawara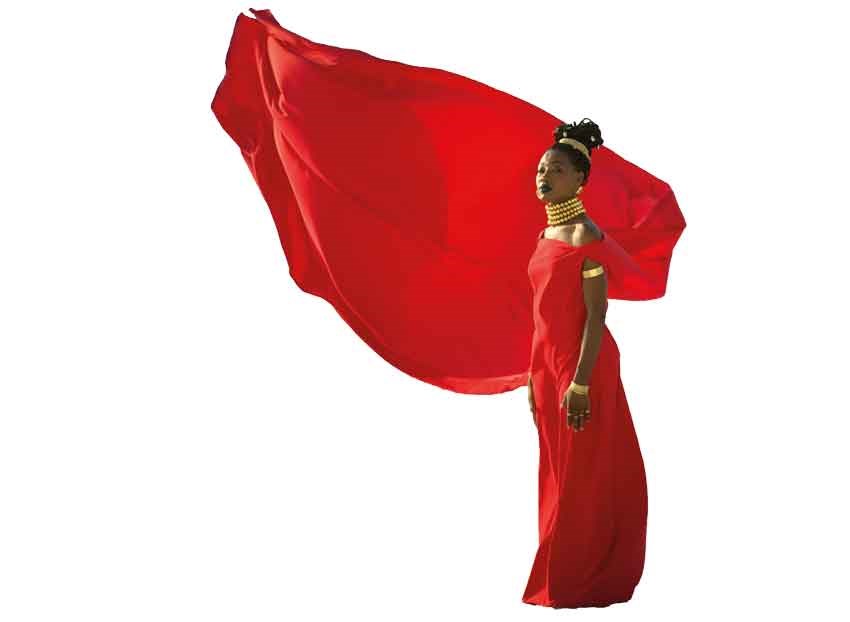 In 2011 a willowy singer-songwriter and guitarist from Paris by way of Bamako, Mali, released Fatou, a debut filled with clever, catchy tunes sung in French and Bamana and instrumentation that married ancient and modern. Pure of voice and quirky of dress – red extensions in her hair, green Doc Martens on her feet – she dazzled with her fresh take on Malian traditions and a backstory variously involving acting, rebellion (she fled Mali for France when her parents ordered her to give up her career and marry) and Oumou Sangaré (she was once one of the diva's backing singers).
Hailed as rising star then, Fatou is now an A-list artist: musically curious, given to collaboration and experimentation, with a respect for tradition, a mission to combat injustice and live shows that variously see her dancing the wildly flailing didadi dance from Wassoulou, her ancestral home in Mali, and shredding a Fender Strat like the African rock goddess she is.
Along the way she has joined the line-up of Damon Albarn's peripatetic Africa Express project, enjoyed fruitful collaborations with Moroccan singer Hindi Zahra, Cuban piano maestro Roberto Fonseca and French multi-instrumentalist Matthieu 'M' Chedid, played a small but pivotal role as a defiant singer in Abderrahmane Sissako's Oscar-nominated 2016 film Timbuktu and lobbied for the reinstatement of music in extremist-filled northern Mali. Last year she released Fenfo, an album of self-penned songs that champion a revolution in attitude. "I want to speak for the modern generation of women who are fighting to exist," she says. "I don't want to bring Africa to the people. I want to take the people to Africa." JC


Gurrumul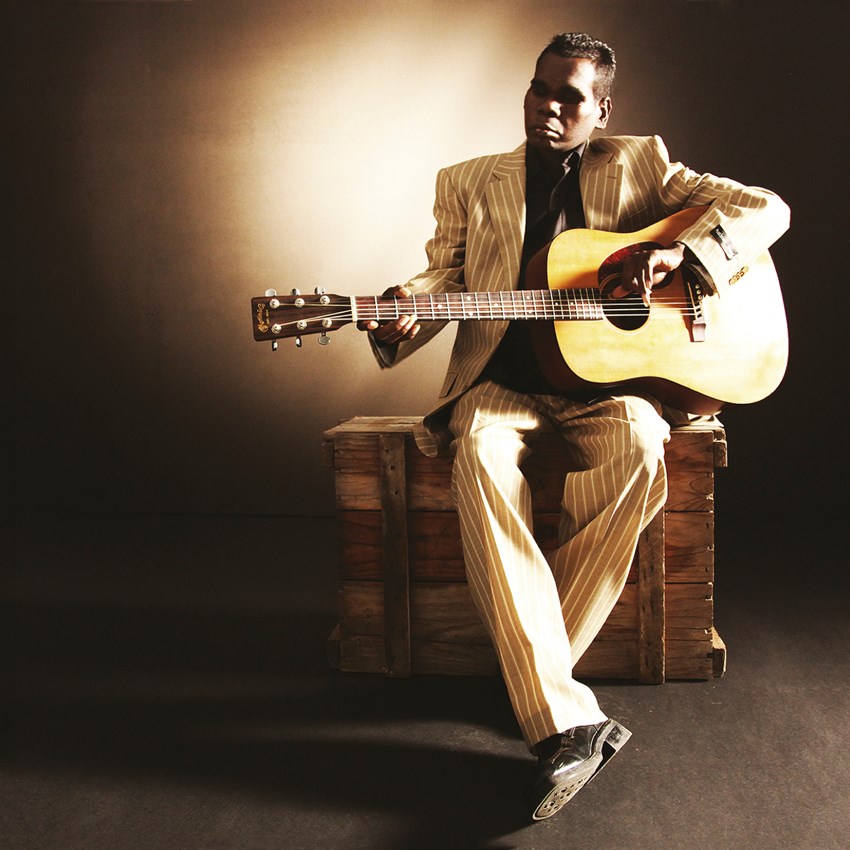 Born in Galiwin'ku, Elcho Island, North-East Arnhem Land, Geoffrey Gurrumul Yunupingu was an indigenous Australian singer and multi-instrumentalist, blind from birth, who burned brightly in two worlds – that of the contemporary West and that of ancient, hidden realm of the Yolngu people, one of the oldest civilisations on earth – before dying aged 46 in 2017, of complications relating to kidney disease. A former member of indigenous Australian groups including Yothu Yindi and Saltwater Band (his totem was the saltwater crocodile), Yunupingu released a 2008 solo debut of songs sung in a voice that seemed heaven-sent. Two further studio albums reinforced his national treasure status at home and enhanced an international reputation he bolstered by performing for presidents and monarchs.
Only a handful of indigenous Australians have made such a mark. That a sightless man from a remote, disadvantaged Aboriginal community did so on a right-handed acoustic guitar played left-handed and thus strung upside down – the way he taught himself, aged six – singing in the language of his Gumatj clan, a subset of the Yolngu people, and refusing to talk to the press except through his honorary Yolngu brother, musician Michael Hohnen, is staggering. Last year's award-winning 2018 documentary about this deep thinker, now customarily referred to as Dr G Yunupingu, has been praised as life changing. JC


Julie Fowlis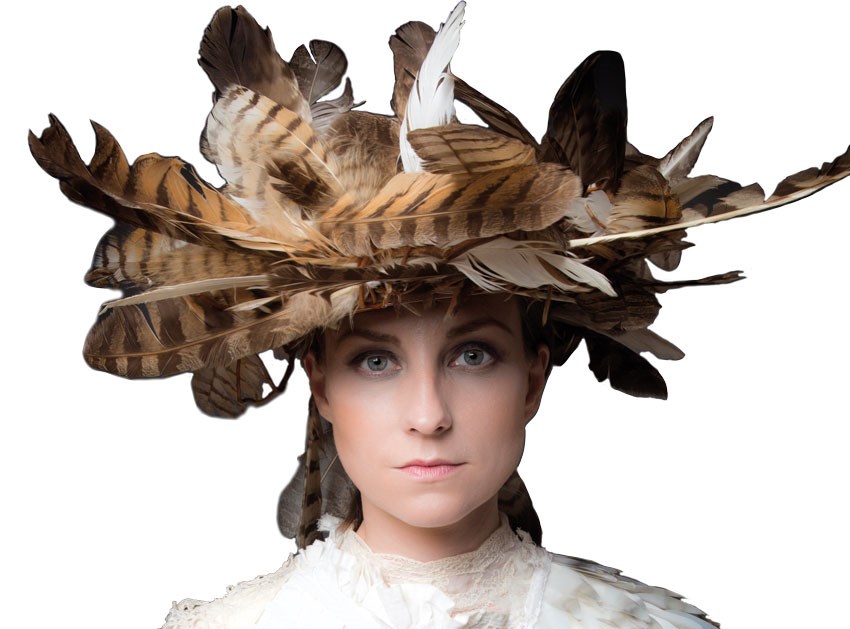 North Uist's most famous daughter made her solo debut in 2005 with Mar a Tha Mo Chridhe (As My Heart Is). The young Gaelic singer was part of the award-winning sextet Dòchas but it was this solo album that put her in the spotlight and over the last decade she has become the face and champion of Gaelic language and culture. Among her many accolades, one of her first awards was the BBC Radio 2 Horizon award in 2006, Fowlis went on to become co-presenter of these awards alongside DJ Mark Radcliffe.
Although she was a recognisable face within the folk world, it was her cover of the Beatles' 'Blackbird' for a MOJO feature commemorating The White Album that brought her mainstream attention, further enhanced when she appeared on the soundtrack to the animated Pixar film, Brave, set in the Scottish Highlands and as a regular guest of the hugely popular Transatlantic Sessions. Her most recent commission was a commemoration of the Iolaire shipping disaster in 1918 and she's taking part in The Lost Words Spell Songs project, making its premiere in February. The survival of Gaelic song looks to be in safe hands with Julie Fowlis. JF


Kayhan Kalhor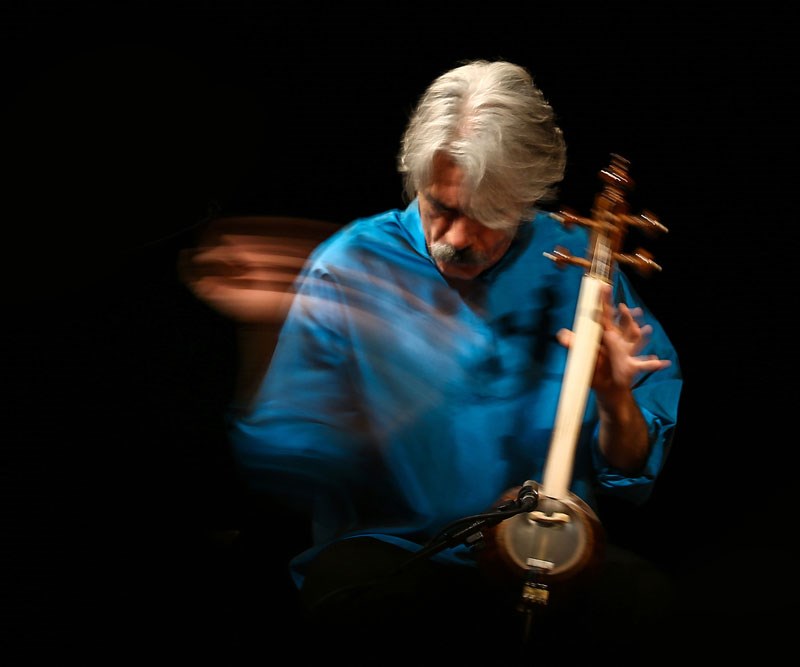 Iranian kamancheh (spike fiddle) player, Kayhan Kalhor, had already made a name for himself in the duo Ghazal (with sitar player Shujaat Khan) when Songlines was launched in 1999. Here was a magnificent new player on an instrument little known in the West but reaching deeply back into Persian culture. His debut solo Scattering Stars like Dust was a Top of the World in #1.
Kalhor has gone on to play Iranian classical compositions with singer Mohammad-Reza Shajarian and Masters of Persian Music and also recorded new compositions with Yo-Yo Ma's Silkroad Ensemble. Many of Kalhor's subsequent albums have also been duo performances with Shujaat Khan, Iranian musicians Ali Akbar Moradi (tanbur) and Ali Bahrami Fard (santur), Turkish saz player Erdal Erzincan, the American string quartet Brooklyn Rider and, forthcoming, kora player Toumani Diabaté. Seven of these have been Top of the World recommendations and he's had two Grammy nominations. What makes Kalhor stand out is his musical integrity and refusal to sell out for commercial projects. SB


Lau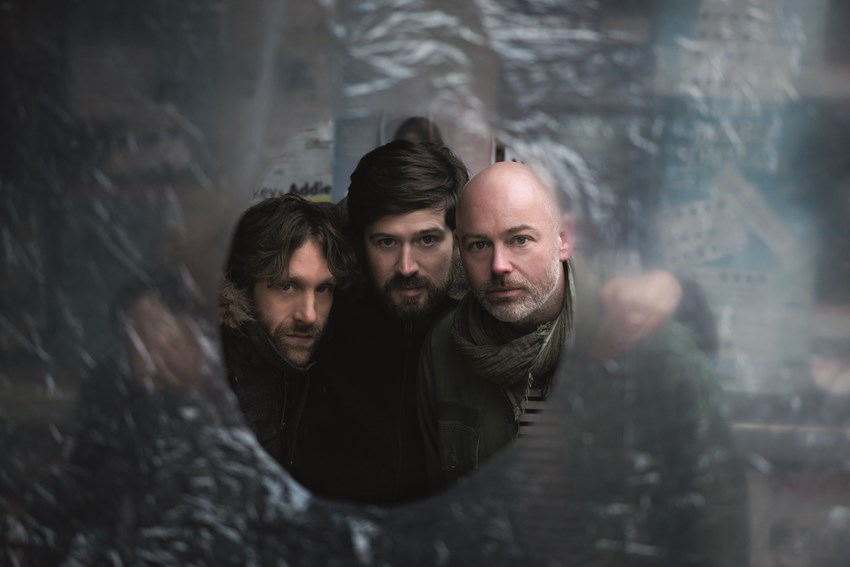 It's hard to imagine the British folk scene before Lau – a trio of accordion (Martin Green), fiddle (Aidan O'Rourke) and guitar with vocals (Kris Drever) – such has been their dominance, winning four BBC Radio 2 Folk Awards for Best Group, plus numerous other accolades. In their 2007 debut Lightweights & Gentlemen, reviewed in #77, they were described as 'one of the most exciting new acts to have hit the scene in years'.
There have been innumerable and memorable gigs, including their own Lau-Land festival encounters – a particular highlight being the trio performing with Tinariwen at Colston Hall, Bristol. These are musicians who are constantly evolving and experimenting. Their latest album Midnight and Closedown (a Top of the World review on p59) is a dark, brooding affair, influenced by the current political and social malaise. A Lau gig is always an exciting live prospect as you never quite know what you're in store for – but a thrilling ride is guaranteed. Read more about the band in next issue's Beginner's Guide. JF


Mariza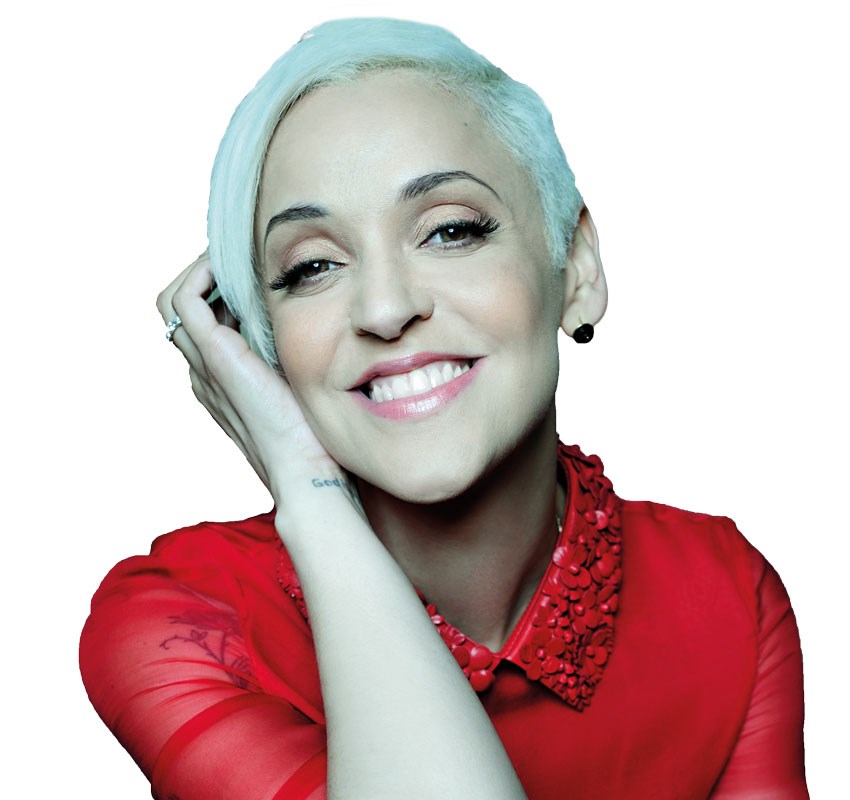 No one argues that the great fado voice of yesteryear was Amália Rodrigues (1920-1999) who took this most Portuguese musical style of singing to the world. Several of the new generation of fado singers have been heralded as 'the new Amália', but Mariza disagrees with the whole idea: "Amália was unique. There's not going to exist a new Amália, like there's not going to exist a new Edith Piaf or a new Tom Jobim. Each person has their own time," she says. But since her impressive debut album Fado em Mim (2001), she's become the leading fado voice – both in Portugal and in concert halls around the world.
She was born to a Portuguese father and Mozambican mother in Lourenço Marques, now Maputo, but came to Lisbon aged three where her father ran a fado club in Mouraria, one of the capital's traditional fado districts. Mariza was persuaded to record her first album after she'd participated in a broadcast tribute to Amália after her death in 1999. On that album she bravely included several songs associated with Amália like 'Maria Lisboa' and 'Barco Negro'. She's gone on to record six more studio albums, several with the Spanish producer Javier Limón, including the excellent Mariza released last year. And she's graced the cover of Songlines an impressive three times. SB


Mokoomba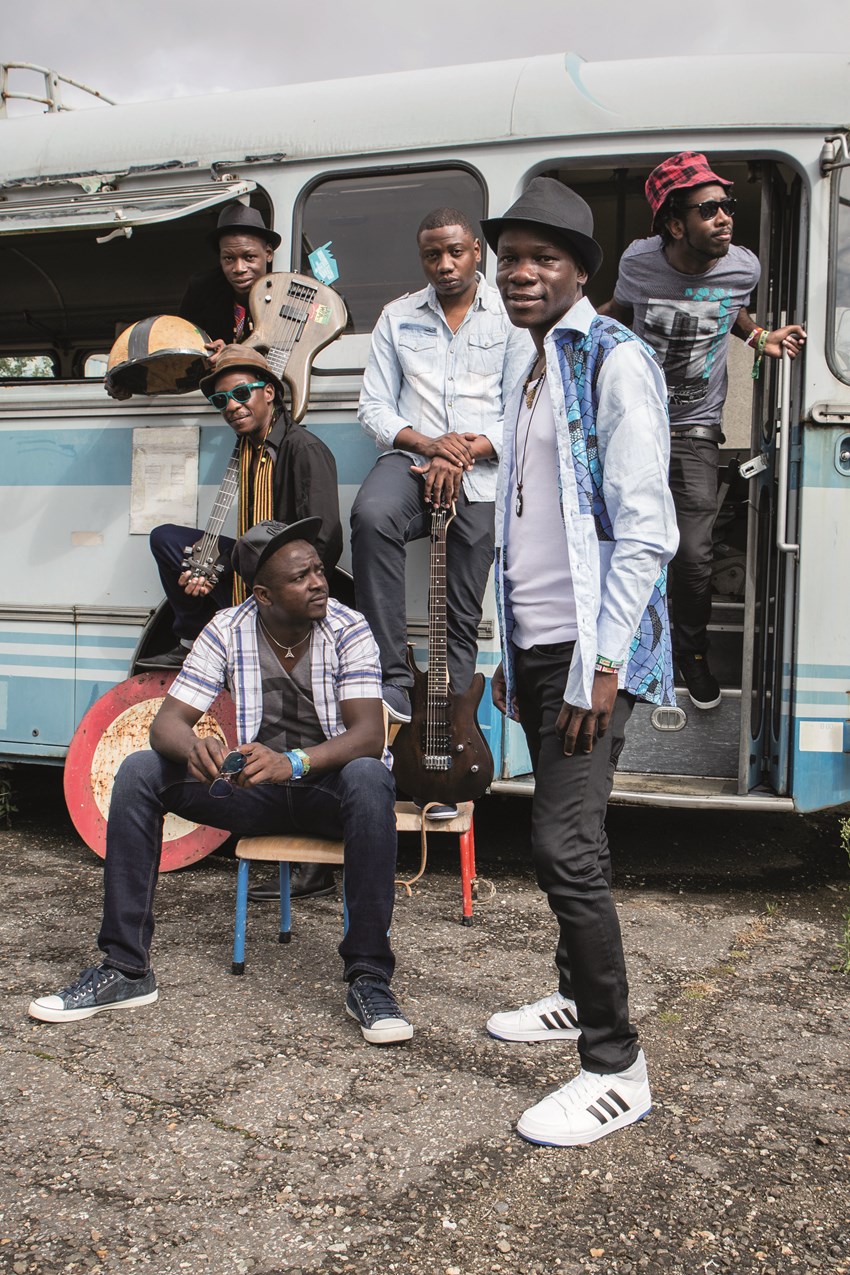 The 'new hotshots of pan-African funkiness' Songlines called Mokoomba on the release of Rising Tide in 2012. Needless to say, it got a five-star review – and the band have remained firm favourites ever since as the finest act to emerge from Zimbabwe since the first, glorious flush of the post-independence era gave us the likes of Mapfumo, Mtukudzi and the Bhundu Boys. Hailing from the Victoria Falls region, Mokoomba's vibrant mix of traditional styles flecked with dashes of rap, reggae, soukous and Afro-Cuban music was first heard on a hard-to-find six-track album funded by Africa Unsigned in 2009. But it was Rising Tide, produced by the Ivorian musician Manou Gallo three years later, that won them the Newcomer accolade in the Songlines Music Awards in 2013.
The six-piece band finally followed Rising Tide with 2017's Luyando. We marked it by putting them on the cover and awarding another five-star review for an album which dropped some of the more overt pop influences in favour of an acoustic-leaning, back-to-the-roots approach, while retaining all of their original vitality and excitement. NW


Oi Va Voi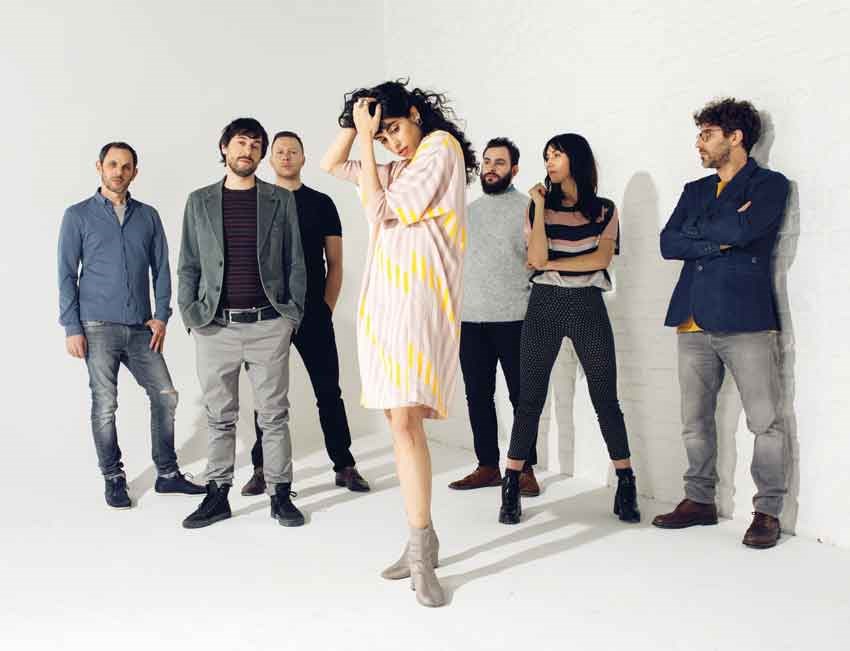 Formed at the dawn of the millennium by six young Londoners with diverse musical roots, Oi Va Voi's 2003 debut Laughter Through Tears forged a unique fusion of dance grooves and rock'n'roll energy with the group's Jewish cultural heritage and a rhythmic inspiration drawn from Eastern Europe and beyond. A double winner at the BBC Radio 3 Awards for World Music, it established a core vision based on musical innovation and artistic integrity.
Their early line-up was dominated by the presence of violinist Sophie Solomon, trumpeter and songwriter Lemez Lovas with KT Tunstall contributing guest vocals. By 2009's release of Travelling the Face of the Globe, Solomon, Tunstall and Lovas had all moved on. Founder members Steve Levi and Josh Breslaw regrouped and eventually Oi Va Voi's fourth album Memory Drop appeared in 2018, featuring the impressively versatile Israeli singer Zohara. NW


Rhiannon Giddens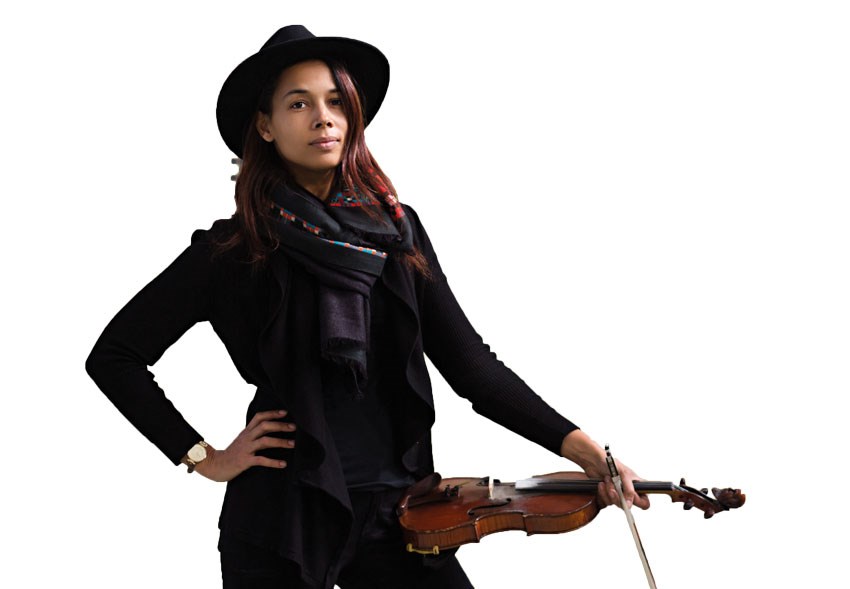 The sassy African-American string band Carolina Chocolate Drops have produced three solo artists who have become established Songlines favourites in Dom Flemons, Leyla McCalla and Rhiannon Giddens. Operatically-trained and playing banjo and fiddle, Giddens' 2015 solo debut Tomorrow is my Turn, included songs made famous by Patsy Cline, Odetta and Nina Simone, earned a Grammy nomination and won her Folk Singer of the Year at the BBC Radio 2 Folk Awards.
Even better was 2017's Freedom Highway, which mixed her own compositions with classic anthems of freedom by the Staple Singers and Joan Baez. Our reviewer described it as 'a wonderful set of mostly acoustic songs that musically and spiritually join the dots from slavery through the Civil Rights era and on to the Black Lives Matter movement today.'
'Our job as artists is to keep the heart in people. To keep calling this stuff out,' Giddens told Songlines in November 2017. 'And hopefully to do it in a way that will inspire.' NW


Sam Lee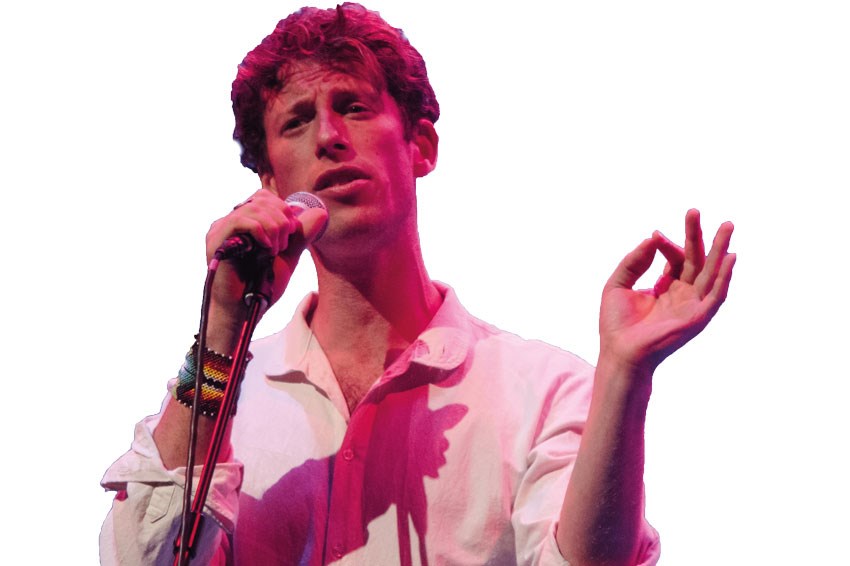 The North Londoner is most definitely not your run-of-the-mill song collector yet Sam Lee has travelled extensively around the British Isles, gathering material from Scottish, Irish and English Travellers. He received a Mercury Prize nomination for his debut album, Ground of its Own, in 2012 and a five-star review in Songlines, where it was described as 'extraordinary and wonderful'. Co-founder of the award-winning Magpie's Nest and The Nest Collective, that have been instrumental in getting rid of the fusty, pewter tankard-drinking folkie image – Lee and The Nest Collective have injected a much-needed vigour and spark into the folk scene and encouraged a younger and more diverse audience.
One of his most recent ventures has been taking up camp around the English countryside during the migration and mating season of the nightingale and singing with these much-loved birds – a magical experience. His long-awaited third studio album, produced by Suede's Bernard Butler, is due out this spring and by all accounts, it'll be challenging the perceptions of 'folk' once again. Lee is truly the Renaissance Man of British folk. JF


Seu Jorge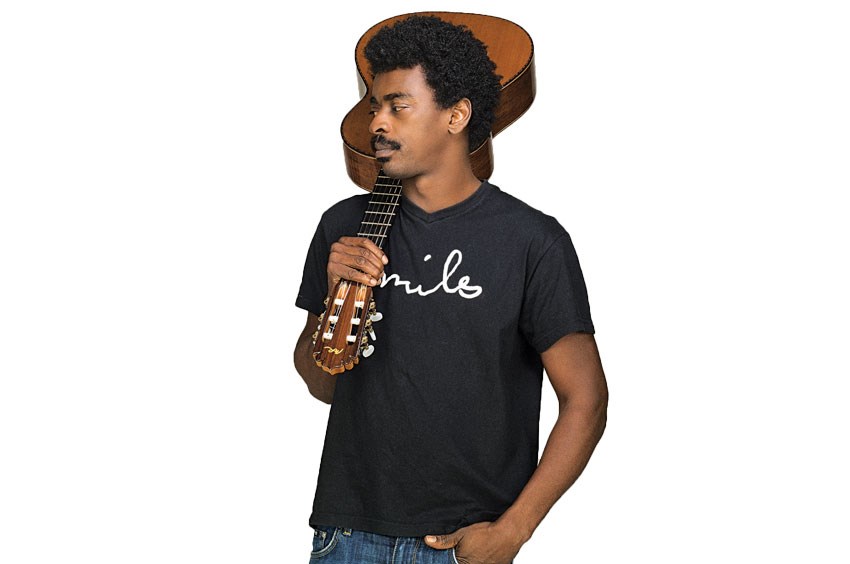 Born in 1970 in Belford Roxo, Seu Jorge became homeless at the age of 19 and could be heard singing sambas and playing his guitar in the streets. Overcoming this adversity, at 28 he had his professional debut with Farofa Carioca, which would constitute an impressive prelude to a sparkling solo career. Despite the self-referential nature of Brazilian music, which treasures samba as a core of national expression, Seu Jorge broke into the international market in 2001 with his first solo album Samba Esporte Fino (later released as Carolina for the rest of the world), with unprecedented success. A year later he appeared in the film City of God, and his subsequent albums were scattered with musical gems that continue to stand the test of time; 2011's 'Amiga Da Minha Mulher' was an instant classic.
Having risen to stardom rather late in life, Seu Jorge shows no signs of slowing down. Most recently, he released a collection of studio sessions paying homage to the late and great David Bowie. Bowie himself said: 'Had Seu Jorge not recorded my songs in Portuguese, I would never have heard this new level of beauty which he has imbued them with'. Seu Jorge will perform his The Life Aquatic Bowie show in London on February 8, see Gig Guide for details. CA


Söndörgő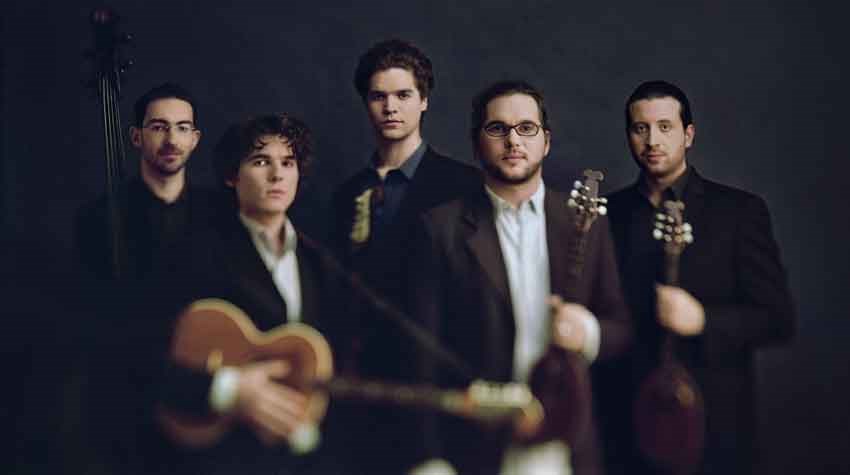 The Hungarian tambura band Söndörgő may be hard to pronounce, but they're easy to listen to. They've been going since 1994, but only came to international attention thanks to their recording with Macedonian Gypsy clarinet and sax player Ferus Mustafov in 2008. Söndörgő play the music of the southern Slav (Serbian and Croatian) communities in Hungary that features delicate, mandolin-like tamburas played with astonishing precision and virtuosity alongside accordion, saxophone and other instruments.
There are three brothers, Áron, Benjamin and Salamon Eredics, their cousin Dávid Eredics, plus Attila Buzás, the only non-family member, on bass tambura. There's a joie de vivre about their playing that is totally infectious and accounts for their tours in Europe, the US and India. On record they've released Tamburising (2011), Tamburocket (2014) – both Top of the World reviews – plus a live album, Live Wires (2016). SB


Tanya Tagaq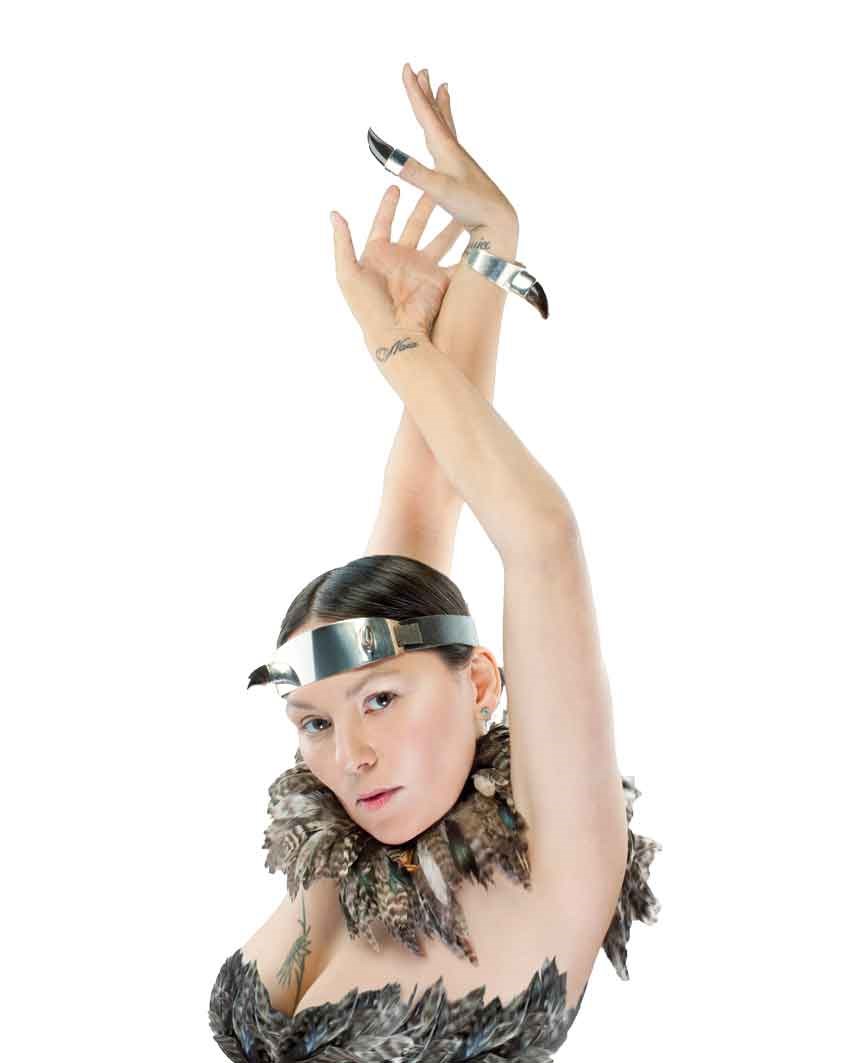 Influenced by punk and metal, wielding a voice as evocative and eerie as it is primal and shocking – think séance rather than performance – and armed with an approach to improvisation she has likened to "a never-ending thread pulled through the needle's eye," it's no wonder, really, why Canadian Inuk throat singer Tanya Tagaq gets people double taking. Traditionally, throat singing (katajjaq) is a breathing game performed by two women facing off, each trying to make the other laugh. Tagaq has taught herself to work alone, breathing in two forceful parallel cycles, conjuring ancestors, commanding attention, unleashing emotions from sadness to ecstasy to fury.
A clutch of albums include 2014's much garlanded Animism and 2016's Retribution, a free-form rallying cry against rape – of women and indigenous women, of land and indigenous land – recorded with violin and percussion and featuring rappers, choirs and a Nirvana cover. Collaborators include Kronos Quartet and Björk and a recent live re-imagining of the 1922 silent film Nanook of the North, lend weight to Tagaq's activism. "If my singing is a platform to help these issues being raised, then I will do it with love, with laughter and with fists." JC


Tinariwen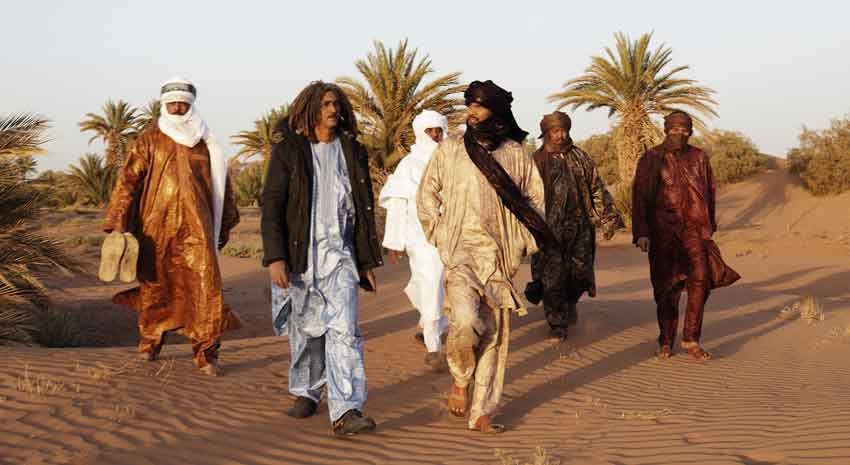 The roll call of artists credited with creating an entirely new genre is a small one. Yet Tinariwen hold a proud place upon that elite list, whether you call it desert blues, Touareg rock or assouf, the term they use themselves. The rocking guitar band from the nomadic Touareg tribes of northern Mali first came to our attention when they played at the inaugural Festival in the Desert in 2001. 'This was undoubtedly the most bewitching night of music I had ever experienced,' Andy Morgan wrote in #5. Their debut, The Radio Tisdas Sessions appeared soon afterwards and over the course of six further albums, Songlines has possibly written more about Tinariwen than any other act.
The tale of how the band formed in a Libyan refugee camp and took up arms as part of a Touareg rebellion is now well-known. So, too, are their loping desert rhythms as they toured the globe and built a loyal fan base. In 2011 Songlines ran a cover story about the young Touareg musicians Tinariwen have influenced, including Terakaft, Tamikrest, Bombino and Etran Finatawa – while acknowledging that the pioneers remain the mightiest of them all. NW
This article originally appeared in Songlines #145. To enjoy more features like this every issue, consider joining us at: Subscribe to Songlines