04 May 2018
Introducing: Tuuletar, the dynamic vocal quartet
Simon Broughton speaks to the Finnish quartet who will bring their striking harmonies to the UK as part of the 2018 Songlines Encounters Festival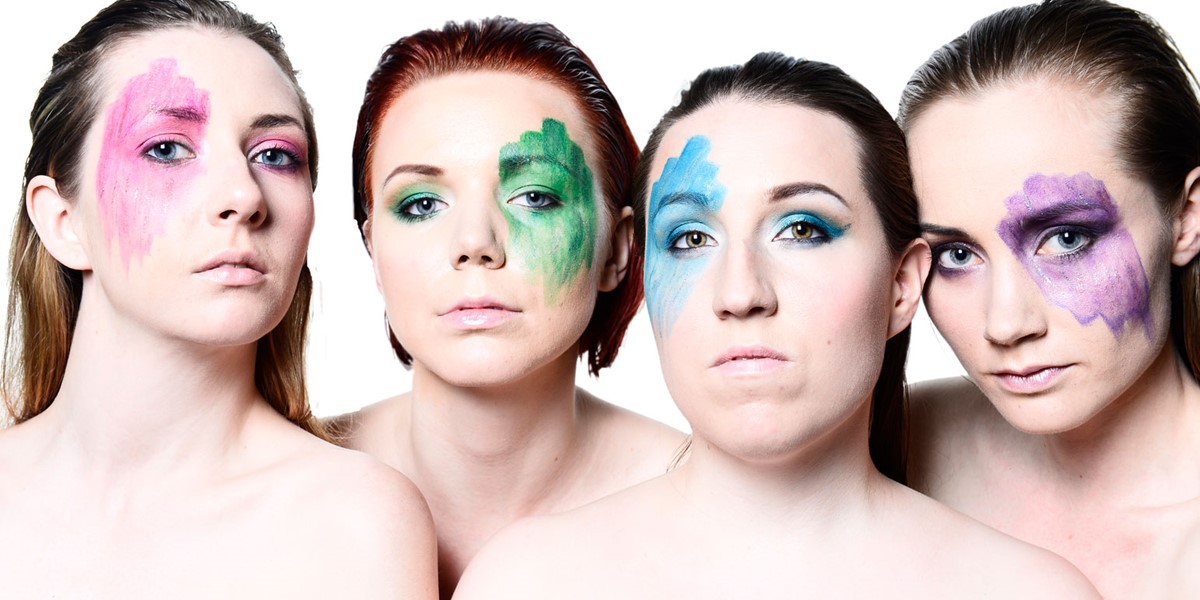 You rarely encounter voices as versatile and finely focused as those belonging to the four women of Tuuletar. Sometimes their voices blend in a powerful four-part harmony, clashing and resolving. Then it's soft whispers with the sounds of water and wind. And suddenly they're a dynamic dance machine with driving melodies over the powerful beat-boxing of Venla Ilona Blom.
The four met by chance in Aarhus, Denmark, where they were all studying in the summer of 2011. They became friends and formed the group in 2012. Tuuletar is the Finnish goddess of the wind – a fitting name for a group who use just their voices and bodies.
Tuuletar describe their music as 'vocal folk hop' and while they don't use folk melodies, they do draw on some traditional singing styles, such as the glottal stop of the Karelian joik. And they frequently rap from the Kalevala, the national epic, which thanks to the poetic metre is quite an unusual rap of five beats. On stage their performances are sculptural and dynamic and you feel it's not just a show, but something coming from deep inside.
In just five years the group have earned an impressive reputation, with tours in Europe, Japan, Taiwan and earlier this year in India. Their debut album, Tules Maas Vedes Taivaal, won an EMMA (a Finnish Grammy) and was a Top of the World in #126. With its sense of Nordic mystery, the opening track, 'Alku', was used on the German trailer for Game of Thrones.
The album's title means 'On Fire and Earth, In Water and Sky', and each of the women identifies with one of these elements. Blom is fire, as she not immodestly says, "the burning force behind the group." Sini Koskelainen is air, "creating space and reaching upwards musically," she declares. Piia Säilynoja is water, which she characterises as "emotional, sensitive and constantly moving." Johanna Kyykoski is earth, "with strong roots and bringing peace to the group."
While they don't go so far as to bring these four elemental characteristics into their live performance, they do achieve the tricky balance of remaining individuals while being totally cohesive as a group. "Yes, it is two opposing things at the same time," says Koskelainen. "When we created this group we wanted to have this feeling of everybody as an individual and to bring our individual strengths and then blend – it's both blending and pointing out our different strengths."
While the poetic metre and inspiration may be traditional, the lyrics are original, written mostly by Säilynoja. Just as the Kalevala is strongly located in the natural world, she conceives her verses in a similar way. "I use nature words as a kind of metaphor," she admits. "For example, 'Loimu' (Flame) describes a fire, but it's about a friendship and how they are celebrating life and living and growing together." 'The flames kept dancing/Never minding the fear/Together we reached the sky, we sparkled/Racing the stars.'
Tuuletar perform on Finnish Friday at Songlines Encounters Festival on June 1. For tickets, visit: www.kingsplace.co.uk