Friday, November 15, 2019
My world: Gruff Rhys
The Welsh musician of Super Furry Animals fame speaks to Garth Cartwright about his fascination for songs sung in languages other than English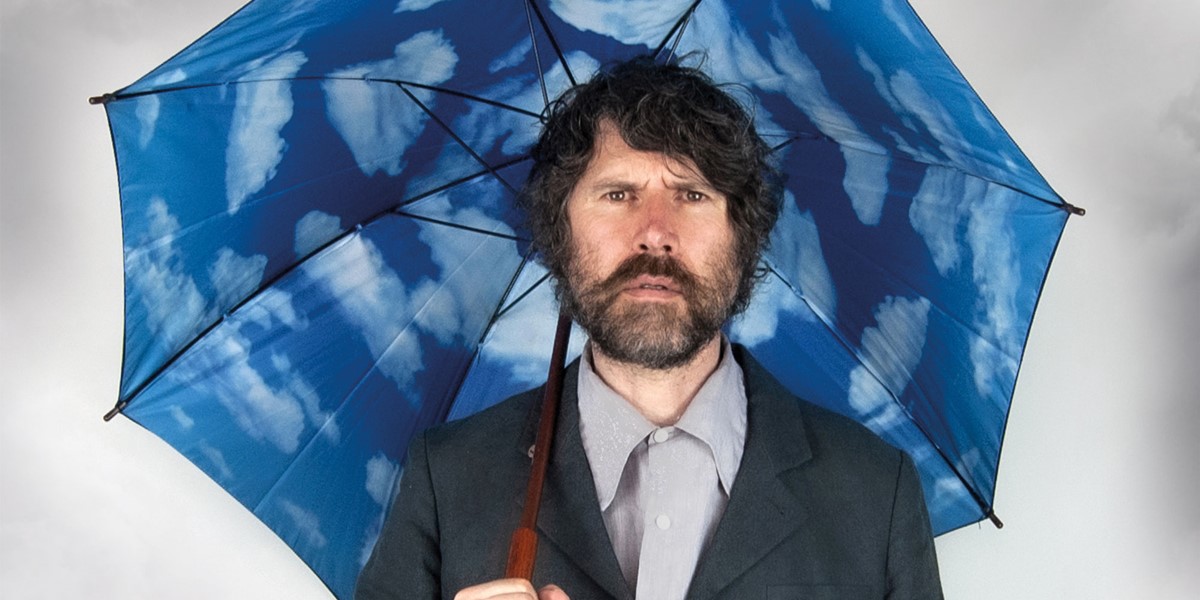 Gruffydd Maredudd Bowen Rhys is the lead singer of Cardiff psych rockers Super Furry Animals and a prolific solo artist, recording both alone and with an eclectic array of musicians from across the globe. The music Rhys makes ranges from quirky indie rock through pop anthems to electronic dance music and creative (con)fusions. A fluent Welsh speaker, Rhys admits that his native tongue is becoming ever more attractive to him as he gets older (he's 49). Indeed, his latest solo album Pang! finds him singing in Welsh throughout. With, he notes, an English title and a few verses in Zulu.
"'Pang!' started life as a folk reel and soon expanded into a 'list' song," he says of the album's title-track, "listing various reasons for pangs: hunger, regret, Twitter, pain, bad design etc. Using the English word pang in a Welsh-language track may appear weird but I suppose it's like using the French word 'magazine' in an English song. In that it's slightly pretentious but completely acceptable."
The Zulu verses? Well, they are scattered across the album and come courtesy of South African producer-DJ-musician Muzi. "I met Muzi during the recording of the Africa Express track 'Vessels' (released on the Africa Express EP, Molo) in Johannesburg in early 2018," says Rhys. "He was cutting up the guitar licks of South African guitar legend Phuzekhemisi and his own beats while I got to spend a memorable time with members of BCUC figuring out some melodies and lyrics for Muzi to record over his beats. The pace was fast and it was one of the most joyful recording experiences I've ever had."
Reflecting on Africa Express – which Rhys has participated in twice: firstly going to Lagos to play at The Shrine in 2008 and, more recently, to Johannesburg – helps him make his first playlist choice: the Ugandan musician, Otim Alpha.
"I met Otim through Africa Express in Johannesburg. On the first day, they took us on a bus to Nelson Mandela's house and he called out to me, 'hey, old man! Come and sit with me!' We got on really well and after dinner each night we'd have a jam session. We recorded a couple of songs at the end of the week for the Africa Express album [Egoli, a Top of the World review in #150]. He's a great friend and has a really interesting approach to making music."
The Africa Express connection continued back in Cardiff. "A few months after Johannesburg, I was involved in a recording project with incredible dancers from Cardiff's Butetown Carnival. They needed to dance to my track so I sent it on a whim to Muzi to remix. He sent back the finished track and I was astounded by the song's transformation – I tend to write for myself on an acoustic guitar and Muzi did such a great job: he kept the voices central and rocketed the sound into the future! I then suggested we make a whole album. Muzi responded that he would be interested as long as all the songs were in Welsh."
Rhys agreed and this brings us to the second selection on his playlist – Welsh harpist Llio Rhydderch. "She's a master of the triple harp; the pedal-free harp. Llio is one of the great harpists of the 20th century and has been continually teaching others throughout her life. She largely plays traditional music but also has been creating what could be considered an avant-garde music – a mix of traditional and experimentation – that is very exciting."
In Cardiff, Rhys began recording at Kris Jenkins' studio. "I invited N'Famady Kouyaté – a balafon player from Guinea Bissau who now lives in Cardiff – alongside the brass player Gavin Fitzjohn and the drummer Kliph Scurlock. Kliph is an American who now lives in Cardiff and used to be a member of The Flaming Lips. Over a few months we gradually cut an album by stealth during my kids' school hours and sent the results to Muzi. He was touring in Europe in March and came to Cardiff to sift through the tracks with his producer hat on and we mixed an early version of the album. On occasion he would jump to the mic and join in with some vocals. Some songs he would leave alone, others he would take a loop of a particularly interesting section, build a beat and rework the song from scratch. In that sense it's a kind of remix album where adventure is favoured over predictability and where the radical remixes are the finished articles."
Rhys has employed his record/remix approach previously when he created his album, The Terror of Cosmic Loneliness, in 2010 in São Paolo with local musician Tony Da Garrota and allowed Kris Jenkins to edit/mix the results of their day-long jam session. Brazilian music, Rhys notes, has had a major influence on his music making, hence his choice of Tom Zé for his playlist.
"Tom Zé came out of tropicália – that's a fascinating movement. He draws on American pop and Brazilian bossa nova and Stockhausen – his songwriting is incredibly catchy and yet makes references to absurdism and minimalism. I find Brazil very interesting as it's home to a gigantic pop culture that's almost from a parallel universe – it's cut off from the rest of South America by language."
It is this sense of musical adventure that underlay the recording of Pang! "There are no rules but it was important that we were working together – no one just posted in their parts. I didn't want to make a colonial album where I went to Africa and hired a few local musicians to decorate my songs. I think Muzi found it interesting in a linguistic sense that, if we walked down the street, I'd speak in Welsh to someone and then in English to someone, as it's a reality to him in Johannesburg – speaking in Zulu and then English throughout his day."
The choice of Thai luk thung (country music) singer Waipod Phetsuphan came out of Rhys' interest in pop as an international language. "I'm a songwriter from the pop tradition, so I've always got an ear open for catchy tunes. There's an incredibly diverse pop culture in Thailand and this is a good example of that."
His final playlist choice is the polar opposite of pop: a track by young Scottish piper and BBC Radio 2 Folk Awards Horizon nominee, Brìghde Chaimbeul. "I played a gig with her in Scotland – James Yorkston invited us to play on one of his shows. Her album The Reeling is stunning. It's a very interesting release, a couple of the tracks she collaborates with a veteran piper [Rona Lightfoot] and the pipes in Scotland have a separate language when they sing reels. So it's half sung, half spoken. It's really great. Almost like a ghost voice."
Gruff Rhys notes that he's excited by the increase of releases by artists singing in languages other than English. By tapping into both local and international energies he has created Pang!, an Afro-Welsh album like no other.
Pang! is out now on Rough Trade Records
This article originally appeared in the November 2019 issue of Songlines. Tracks from Gruff Rhys' playlist were included on the free cover-CD included with the November issue. Never miss an issue – subscribe today!