Tuesday, March 10, 2020
Yorkston/Thorne/Khan: "Music is the greatest shared language that we have"
By Liam Izod
Following their chance meeting and the success of their previous indie-jazz collaborations, the Indo-Scots trio speak to Liam Izod about their third album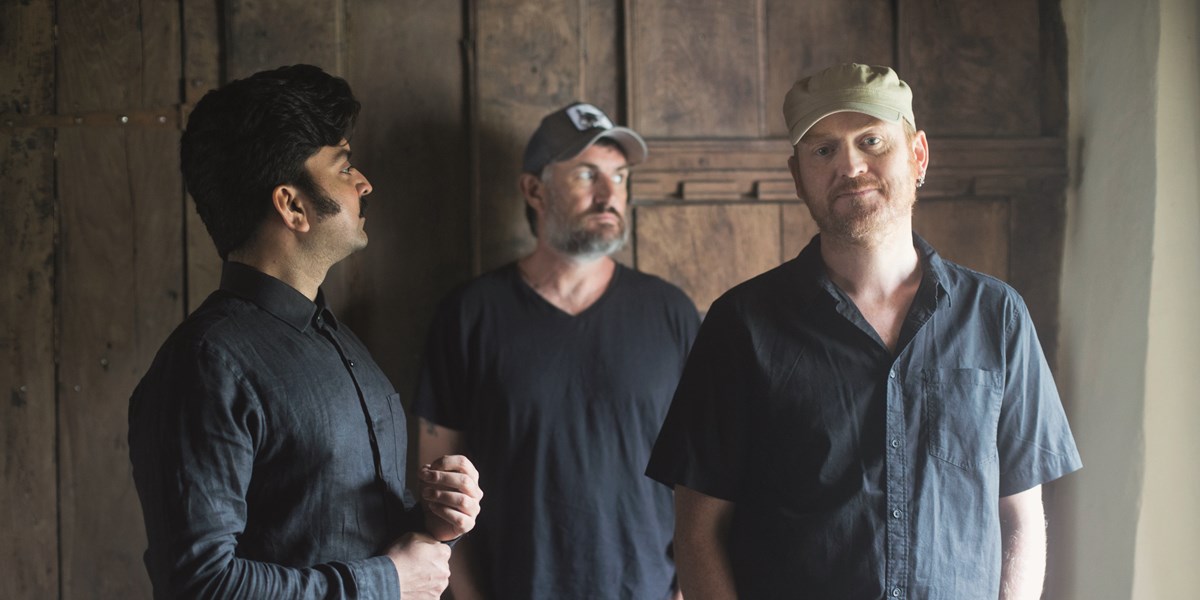 Suhail Yusuf Khan, Jon Thorne and James Yorkston (photo by Jon Pountney)
The canonical cultural meetings of West and East often involve exotic journeys and mysterious gurus. The origins of Yorkston/Thorne/Khan, however, could not be further from Orientalist episodes like The Beatles' misadventures in meditation. In Edinburgh in 2013 Delhi-based sarangi player Suhail Yusuf Khan followed his ears to find Scottish folk musician James Yorkston rehearsing a traditional song before a gig. Khan asked if he could join, and the two found themselves so in sync that Yorkston invited Khan to sit in on his whole set.
This spirit of serendipitous collaboration has sustained the group, which was quickly completed by double bassist Jon Thorne, through two acclaimed albums and successful tours of India and Europe. Having now attracted the label of 'Indian-folk-jazzfusion supergroup,' Yorkston/Thorne/Khan have come together again to release their third album, Navarasa. The title refers to a philosophy of Indian art that sees all artistic expression originating in nine (nava) emotions (rasas), which range from Shringara (love) to Bhayanaka (horror). Each track on the record relates to one of the nine emotions, though Yorkston hints that the concept is more of a canvas for collaboration than strict dogma: "When Suhail mentioned the navarasa concept, it seemed to naturally fit in with what we were up to, exploring ideas and emotions."
The idea that art shares the same DNA, regardless of form, fits well with the trio's habit of weaving poetry into their compositions. Scottish poet and mischief-maker Ivor Cutler featured on their debut Everything Sacred. Navarasa's lead single 'Westlin' Winds' sets Robert Burns' poetry in dialogue with the words of 14th-century Sufi poet Amir Khusrau. Thorne explains how the music broadens the cross-cultural conversation: "Indian music relies a lot on drones and James loves Kraut rock, which often uses the same principle. I'm heavily influenced by a lot of the music on ECM Records."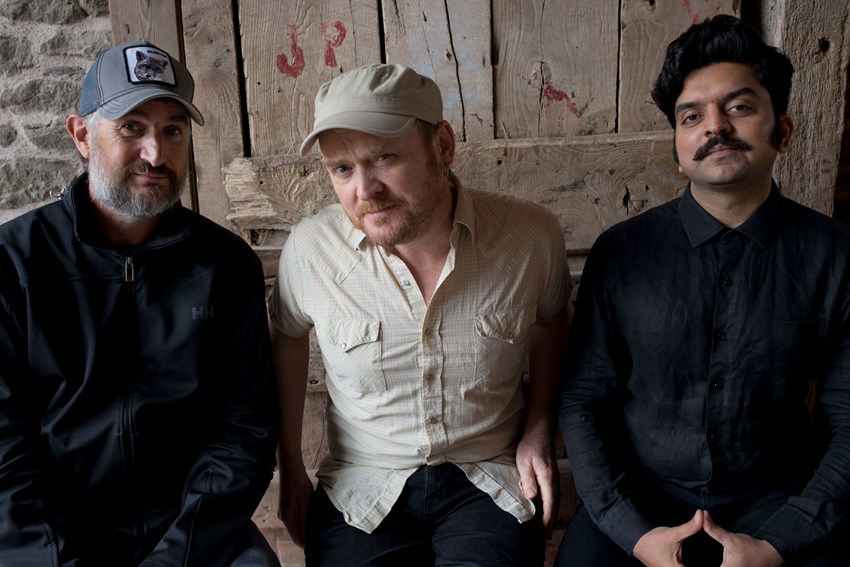 Yorkston/Thorne/Khan hit the road this month for an intensive UK tour. Each date is sure to bring fresh interpretations. "We keep almost every song open for change every single night," says Yorkston. Khan makes clear that this live leeway includes the possibility for paring things back as well as expanding. He reflects that one of the most important lessons of playing with Yorkston/Thorne/Khan has been that "to keep it real with no layers added can be beautiful."
It's clear that this collaboration is precious to each member, all of whom have other projects. It provides a rejuvenating space for experimentation and exchange, as Khan comments: "this whole experience has always been about learning and sharing," while Yorkston adds "YTK is very special for me, I'd hate to restrict how it can grow." Thorne sums things up with what might serve as a statement of the group's own artistic philosophy: "I believe in music, without borders and boundaries. It's a force for cultural exchange, celebration and unification, the greatest shared language that we have. This band is a lovely example of that."
Yorkston/Thorne/Khan are on tour in March, see yorkstonthornekhan.com for details
This article originally appeared in the March 2020 issue of Songlines. Never miss an issue – subscribe today!
Watch