Tuesday, April 3, 2018
10 Songs that Shook the World
Here's our pick of the Ten Songs That Shook The World. Some of them are political, but others are simply popular songs, tunes that shake butts rather than regimes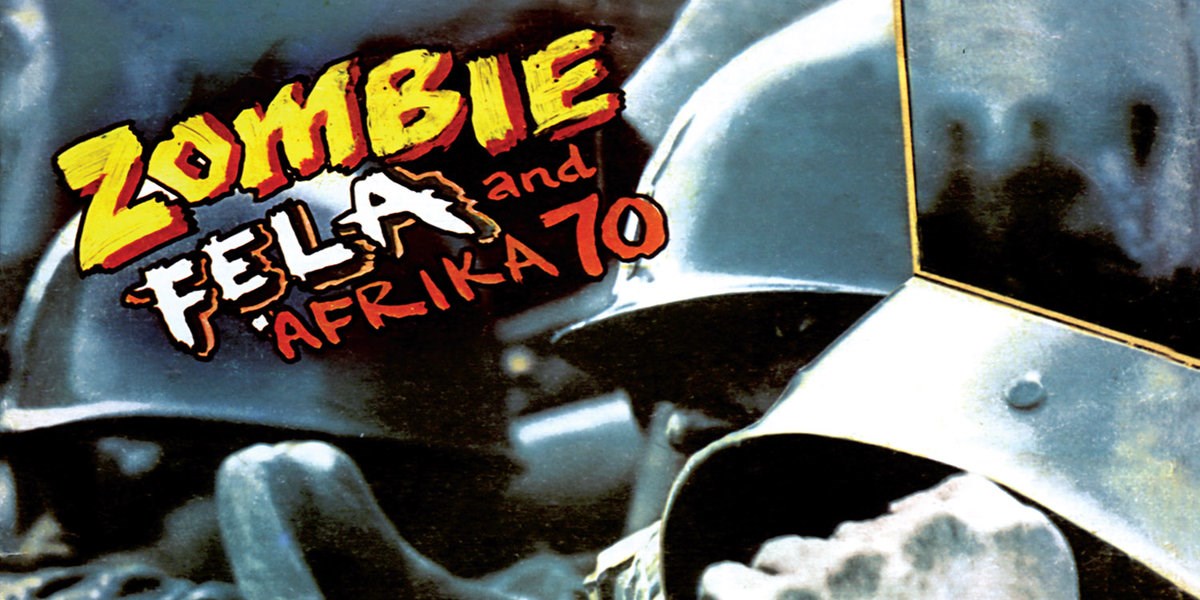 1
'FREE NELSON MANDELA'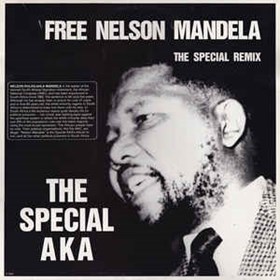 This upbeat and celebratory protest song written by Dammers and performed by British ska legends The Special AKA (who later renamed themselves The Specials) drew on musical influences from South Africa and demanded the great man's release from prison. Hugely popular in Africa, it reached number nine in the UK charts and became an anthem across the globe. A 1988 remake featured Elvis Costello and Ranking Roger on backing vocals, while the anthem was also performed at the Nelson Mandela 90th birthday tribute in London's Hyde Park in June 2008, with a South African choir, plus Amy Winehouse on lead vocals.
2
'FROM LITTLE THINGS BIG THINGS GROW'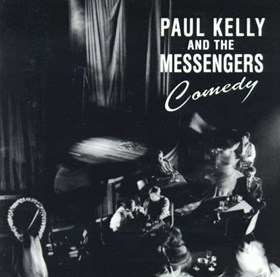 Australian troubadour Paul Kelly and Aboriginal artist Kev Carmody wrote this lilting reconciliation anthem back in 1990. Based on the story of Vincent Lingiari, a Gurindji man who led a walkout of stockmen in the mid-60s and sparked the indigenous Australian land rights movement, the song was a relative sleeper until 2007 when John Butler, Missy Higgins and its authors had everyone singing along on Live Earth's Australian leg. A 2008 remix samples prime minister Kevin Rudd's historic apology to the Stolen Generations.
3
'GET UP, STAND UP'
Though Bob Marley and Peter Tosh penned this roots-reggae classic in the early 1970s as a paean to the emperor of Ethiopia, Haile Selassie I (Ras Tafari), and originally released it (in more militant form) on The Wailers' 1973 album, Burnin', it has since become a rallying call for oppressed peoples everywhere. No wonder, really: 'So now we see the light,' intoned Marley, 'We're gonna stand up for our rights.' Closer examination of the lyrics, however, reveal a belief that Selassie should be praised as God on earth; stanzas that also set a precedent for the appearance of rap and hip-hop in mainstream musical culture.
4
'GRACIAS A LA VIDA' (THANKS TO LIFE)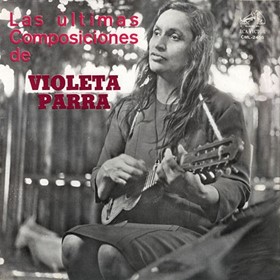 'Gracias a la Vida' has been covered by Joan Baez, Omara Portuondo, Elis Regina, Yasmin Levy, Richard Clayderman and most famously by Mercedes Sosa and Violeta Parra. It was also sung in 1986 by Arja Saijonmaa at the funeral of murdered Swedish Social Democract president Olof Palme who had links with Salvador Allende's Chile. This moving hymn to life was composed by the diminutive mother of Latin America's nueva canción (new song) movement, Chilean singer-songwriter Violeta Parra, just before she committed suicide in 1967. Hear her sing it on her final disc Las Ultimás Composiciones (The Last Songs); it's a gentle, wistful, haunting serenade: 'Life… has given me laughter… tears… the themes which give shape my song… the song of all people…'
5
'AL ATLAL'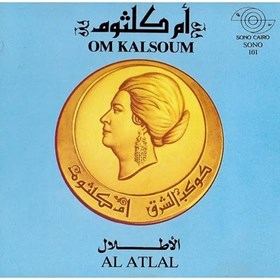 The epic (60 minutes) song 'Al Atlal' by Oum Kalthoum (1904-1975) was not only an artistic peak in her 55 year-long career, but it's also a socio-political landmark in the history of Egypt and the Arab world. The title meaning 'The Ruins,' refers to the aftermath of a doomed love affair. But when it was released in 1966, it also coincided with a feeling of disillusion in Egypt about the decline of the high spirits of the Nasser era. After defeat in the 1967 war against Israel, it even became a symbol of the humiliation the Arab world had collectively experienced. Meanwhile 'Al Atlal' also led to Kalthoum's breakthrough in the West. In her only European concert, the Paris Olympia 1967 performance, she sang three expanded songs: 'Al Atlal,' 'Enta Umri' and 'Amal Hayati' in a concert that lasted six hours. But 'Al Atlal' went furthest in uniting the most complex Arab scales with modern dance rhythms.
6
'BAMBOLEO'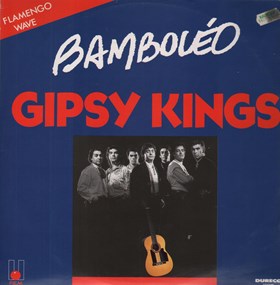 An infectious love song that celebrates living in the moment, based on the Venezuelan folk classic 'Caballo Viejo,' it would be hard to claim that 'Bamboleo' helped to bring down corrupt governments or soundtracked noble freedom movements. But when it became an international hit in 1988, the song's flamenco-flecked, rumba-referencing rhythms not only became ubiquitous on the planet's dance floors, but elevated Gypsies from pariah status to romantic heroes. It shook the world to the extent that the Gipsy Kings may well now be the only world music act with their very own tribute band, called, of course, Bamboleo!
7
'DIDI'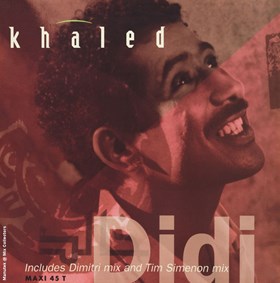 The theme was the same as always: hopeless love. But in 1992 'Didi' travelled further and higher than any other North African rai pop song before or since. The big bucks, big production and big-name producer (Don Was), that French label Barclay heaped behind Khaled Hadj Brahim, aka Cheb Khaled, a tearaway ragamuffin singer from Oran in northern Algeria, represented a huge gamble. Racism was rife in the French music industry, and Khaled seemed like a long shot to many. In the end, it all paid off handsomely, putting rai on the world map and making Khaled a household name from Boston to Bangalore and beyond.
8
'ZOMBIE'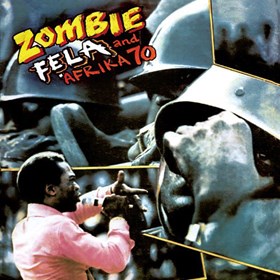 During the violence of 1970s Nigeria, with the country in the midst of both an oil boom and a series of vicious military dictatorships, one voice shouted above the din of political turmoil. Fela Kuti's song 'Zombie' became a smash hit with the millions of Nigerians living under political repression. With its marching-like rhythms, the 12-minute song criticised the mindless authoritarianism of the army ('Zombies'), and it was to have major consequences, infuriating the government who sent soldiers to Kuti's commune and dealt him a serious beating. His mother, a feminist activist, was thrown from a window and later died from her injuries.
9
'NKOSI SIKELEL' IAFRIKA'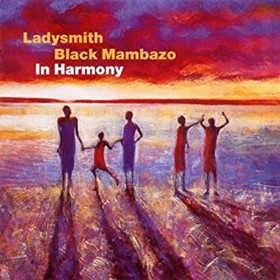 Composed as a Methodist hymn by Enoch Sontonga in 1897 and translating as 'God Bless Africa' in Xhosa, 'Nkosi Sikelel' iAfrika' was first recorded in 1923 by Sol Plaatje, a founding member of the ANC, which adopted the song as its official anthem two years later. A ban on its singing by the apartheid government only enhanced its status and it has served as the anthem of Tanzania, Zambia and is sung in Zimbabwe and Namibia. Verses were incorporated into South Africa's national anthem upon Mandela's election in 1994 and versions have been recorded by Miriam Makeba, Ladysmith Black Mambazo, Boom Shaka, Oliver Mtukudzi and the Mahotella Queens among countless others.
10
'DJELEM DJELEM'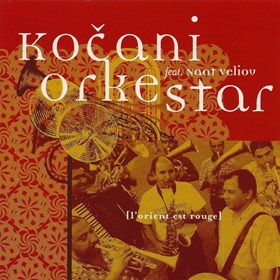 'Djelem Djelem,' like 'Ederlezi,' the famous song from the film Time of the Gypsies, is a staple of the Balkan Gypsies. The Romani words were written by Žarko Jovanović, and it was made the official Romani anthem at the first World Romani Congress in 1971. It's been recorded by countless Gypsy singers and bands, including Šaban Bajramović, Kočani Orkestar, Kal and Parno Graszt, but it's probably most associated with Macedonian singer Esma Redžepova, and best heard on the compilation Road of the Gypsies. Her yearning vocals on the chorus 'A, Romale, A, Chhavale' seem to sum up all the pain and soulfulness of Gypsy music.