Wednesday, November 13, 2019
Jim Moray: A Beginner's Guide
By Tim Cumming
Once the wunderkind of the English folk scene, Jim Moray's sound has matured and coalesced over his career. Tim Cumming dives into his catalogue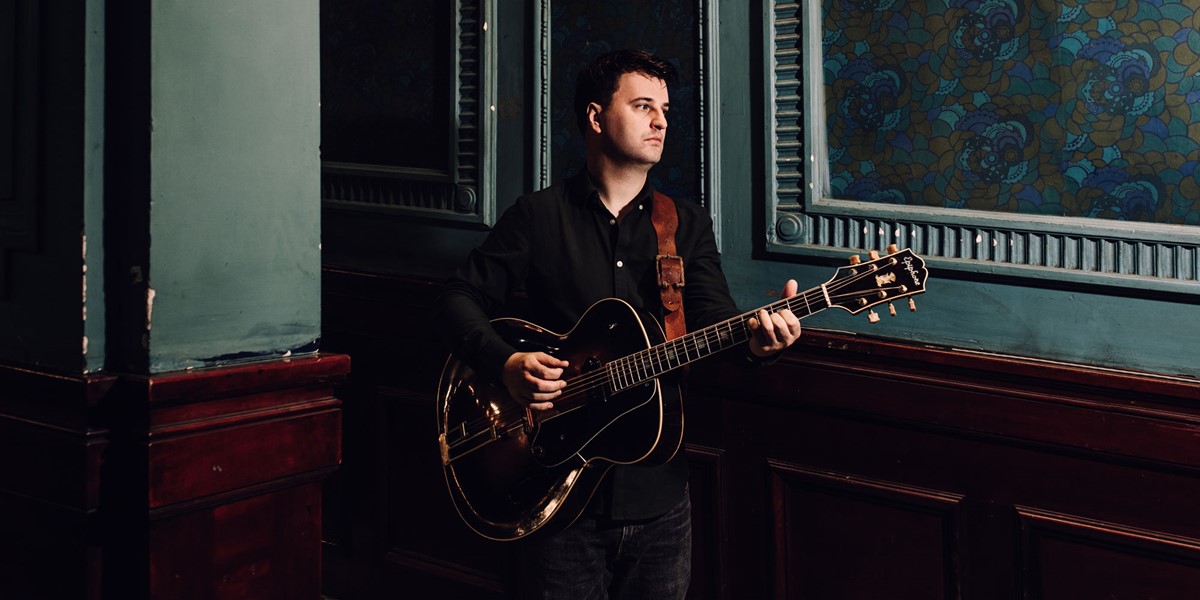 Jim Moray (photo: Elly Lucas)
Jim Moray's career as an artist, musician and producer pulls a brightly coloured thread through the past two decades of English folk, patterning out a career that encompasses the best of traditional balladry, as well as contemporary classical, dubstep and grime, electronica and folk rock. This October, he released his seventh solo set, The Outlander, its title redolent of his own distinctiveness as a contemporary folk artist. Largely built up from traditional songs and ballads of the first order – the likes of 'The Bramble Briar', 'John Barleycorn' and 'Bold Lovell' (an ancestor of John Gay's The Beggar's Opera and Thin Lizzy's 'Whisky in the Jar'), it also sports an A-list band of outstanding young players and singers including Sam Sweeney, Tom Moore, Jack Rutter, Nick Hart and Josienne Clarke, with Moray wielding a pre-rock'n'roll 1949 electric guitar. It's a return to source, of sorts, a renewal of purpose, and as singular and compelling as any of his albums.
When Moray released his first I Am Jim Moray EP in 2001, English folk was already in vigorous good health. That vigour remains, drawing in new audiences and inspiring new artists at a time when an older, darker body politic threatens to break through the crust of the digital present as if it was some flimsy touchscreen.
Back then, Moray was studying composition at Birmingham's College of Music, and I Am Jim Moray revealed a veritable one-man-band at work, with Moray on vocals, piano, guitars, drums, bass, keyboards, programming, percussion and orchestrations. That one-man ethos carried over to his arresting 2003 album debut, Sweet England, albeit with a string section and contributions from his sister Jackie Oates on 'fiddles and sensitive wailing noises.'
Delivered as part of his music degree, and released on his own label, it won a BBC Radio 2 Folk Award the following year for Best Album. It remains a classic, enjoying an expanded re-release in 2013, although it was not without detractors. With its layers of electronica – drum'n'bass on 'Seeds of Love', distorted vocals on 'Early One Morning', electro for 'Lord Bateman' – Moray was heralded as the hero of a 21st-century folk revival, while detractors dismissed him as overhyped and overproduced, his radical reworkings of the tradition not so much changing the paintwork as knocking through the walls and roof. They have been proved wrong, and while they have fallen silent, Moray has continued to pursue his quarry – the perfectly realised ballad – through a distinct series of solo albums and collaborations, following up Sweet England with his eponymous second, featuring Moray in dramatic face make-up reminiscent of French duo Pierre et Gilles' extravagant tableaux. Again, he acted as solo multi-instrumentalist with an orchestra attached, expanding his repertoire to encompass John Dowland's 'Flow My Tears' and turning out a singular version of 'Barbara Allen' to show how far you can stretch powerful source material without it snapping.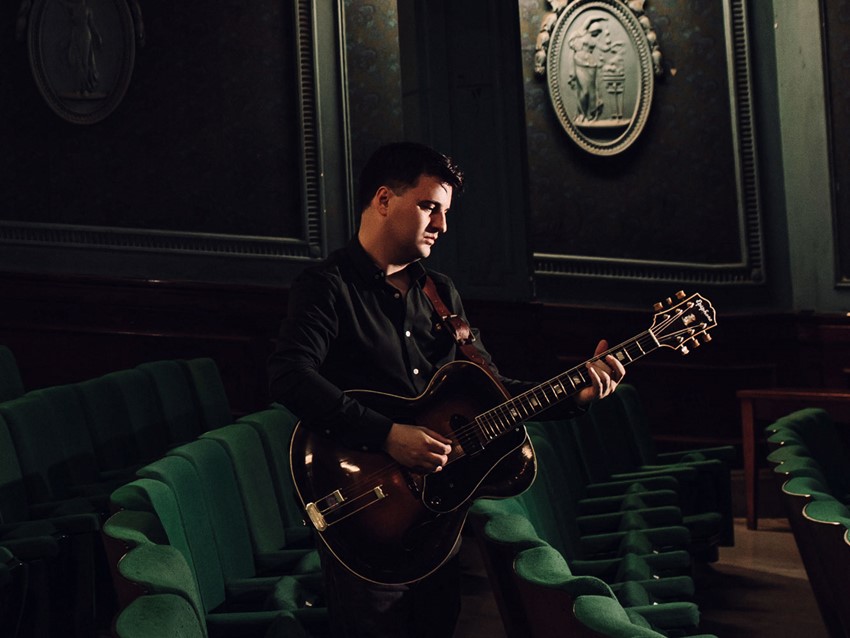 Two years on, Low Culture sported a raft of guest players on hurdy-gurdy, melodeon, bagpipes, strings, brass, thumb piano and kora, and featured Bristol grime MC Bubbz on a folk-dubstep retooling of the incest-and-murder ballad 'Lucy Wan'. With Sweet England, Low Culture was one of the stand-out albums of Moray's first decade. Both albums possess a strong pop sensibility, and he approaches the folk idiom here as a bold conceptualist, a musician who knows the tradition inside out, but who can stand far enough back from it to see the architecture with the eyes of a newcomer. Melding the contemporary with the traditional is what gives his music its distinctive, long-lasting flavour.
"My music is a travelogue that starts from the traditional music I grew up with," he told me back in 2008, around Low Culture's release. "Traditional music is not about a gated community. It's music rooted to a place without tying you to it. It's like a set of Lego. If it started as a ship, it can be taken apart and put back together again as something else. Your starting place might be someone else's finishing point."
2010's In Modern History reflected changing times, changing formats and the rise of file-sharing by appearing as a Songlines covermount CD. It carried a ballast of big ballads such as 'Long Lankin', 'Jenny of the Moor' and 'William Taylor', scored for the Orchestra of Opera North and mixed with mellotron, Hammond organ and electric guitar, with guests including Portishead drummer Clive Deamer and Eliza Carthy, with whom he'd tour for Sweet England's tenth anniversary.
By then, he'd released Skulk, its arresting cover image depicting young Jim cradling a fox, while within, the likes of melodeon genius Andy Cutting, trumpeter Pete Judge and slide guitarist BJ Cole contributed to a more lyrical and acoustic set that included 'Lord Douglas', as well as a Fleetwood Mac cover in 'Big Love'. It got him three nominations in the BBC Radio 2 Folk Awards, winning Best Traditional Track for 'Lord Douglas'.
Four years passed between Skulk and 2016's Upcetera, which featured eight Child Ballads, a new song about Dr John Dee from Moray's involvement in The Elizabethan Sessions, and a lot of stringwork, with the likes of Liam Byrne on viola da gamba and a more minimalist take on the songs' arrangements. At the same time, he had set out with young singer-songwriter and cracking guitarist Sam Carter to forge False Lights, a band fusing a rockier, electric guitar sound, with Moray sharing the mic with Carter's gruffer, grittier vocal delivery. Across two albums, Salvor (2015) and the punchier Harmonograph (2018), Moray eschewed his career-long habit of playing more or less everything to confine himself to guitar, keys and vocals.
Returning to the fray with The Outlander, Moray has again set out with stripped-back intentions, originally working with Sam Sweeney's fiddle and a 1949 Epiphone Triumph archtop guitar before ushering in the rest of the album's stellar guest list. His voice – older, grainier and darker in tone – is one that balladry fits like a tailored suit, and it's a voice that's here to stay. "To sing those songs you need to have some life experience," Moray told me. "That's why singers need longer to develop. I wouldn't say I've got away with it, but I do want to be an amazing traditional singer when I'm 60."
This article originally appeared in the October 2019 issue of Songlines. Never miss an issue – subscribe today!