Friday, July 3, 2020
Coronavirus comforts
As the pandemic continues to disrupt cultural activities across the world and social distancing measures remain in place, we find out how musicians and Songlines contributors and friends are keeping themselves entertained during lockdown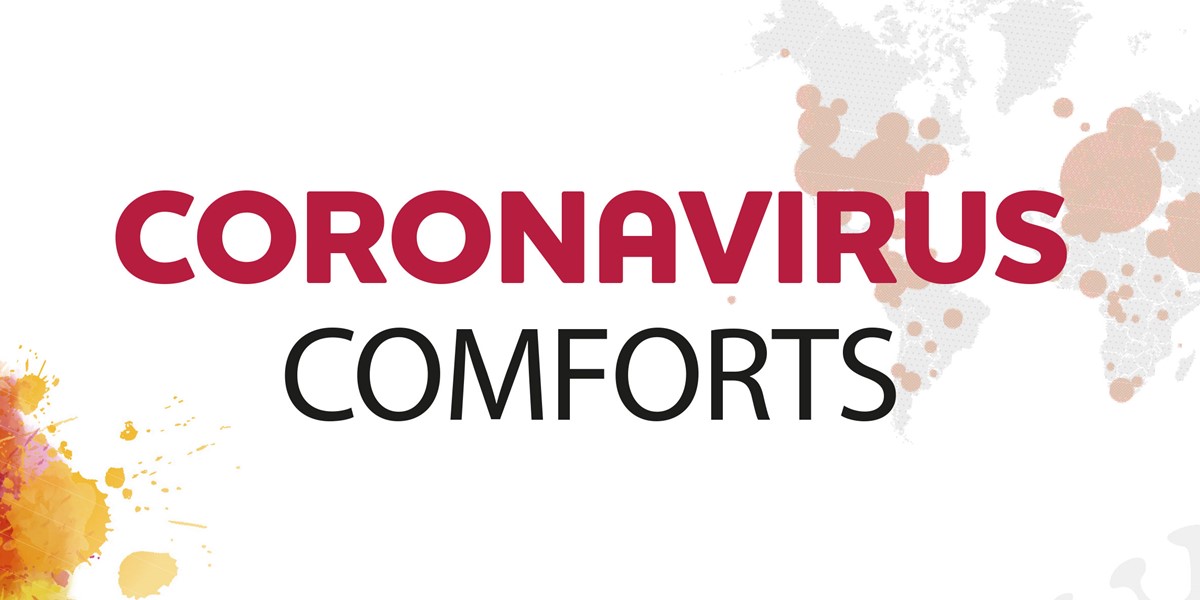 MARIA BAKKALAPULO (journalist and contributor)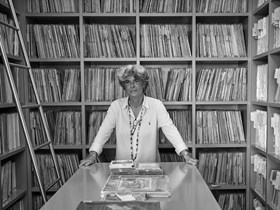 Gladys Palmera archive
Spanish-born Alejandra Fierro Eleta (pictured) is most content surrounded by melodies from bygone days. Inside Gladys Palmera, the massive Latin music archive she founded, you'll find her thumbing through albums kept in her late-grandfather's estate in the Spanish village of San Lorenzo del Escorial. The Gladys Palmera archive boasts over 50,000 recordings on LP, 78rpm, 7-inch and CD, along with a large collection of music and films. It's the largest dedicated Latin and Caribbean music archive in the world. Eleta possesses a Latin music lover's dream – from James Dean on conga drums to Dizzy Gillespie 45s featuring the great Cuban percussionist Chano Pozo, and recordings as obscure as pre-revolution promo LPs released by Cuban Airlines.

SIMON BROUGHTON (Songlines editor-in-chief)
Christopher C King – Lament from Epirus
One of the few good things about the lockdown has been getting around to books I've long been meaning to read. I'd been looking forward to Lament from Epirus (WW Norton & Company) since it was reviewed in #139 (July 2018). King is an obsessive 78rpm record collector. 'These curious black discs are all that connect us with the best part of our musical past, with the rapture that we were once able to convey through deep song and dance,' he writes. In this book he writes about the music of Epirus in north-western Greece from the 1920s and 30s. Even better he decides to visit that 'land and music that time forgot.' I love the region for its deep soulful music (particularly on clarinet) and dramatic mountains and gorges. King goes there and gets entranced not only by the shellac, but the traditional music there today and it sets him thinking profoundly about what music is really for. Stirring reading. There's a glorious soundtrack too, archival and contemporary.

BUZZ BURY (Contributor)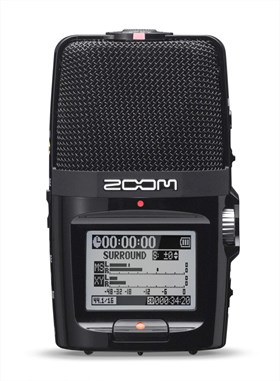 Recording birdsong
You may not be a morning person but I can strongly recommend getting up early in the morning for your daily walk; experiencing the dawn chorus can really set you up for the day. Can you spot the blackbird, robin, goldfinch, wood pigeon or chiffchaff? Record it on your phone or something more professional if you have it to see what you can recognise. I managed to eventually take my Zoom H2n (pictured) audio recorder out of its box and the clarity of the birds singing and sound quality gives you a new appreciation of the present situation. If you are unable to get out, then you could always download the RSPB's Birdsong Radio app.

JANE CORNWELL (Writer and contributor)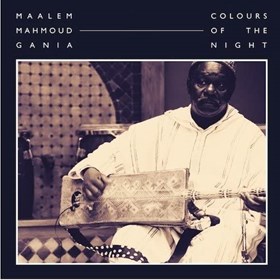 Mahmoud Guinea – Colours of the Night
I've attended thousands of gigs, but it is only now, marooned at my mother's in Melbourne after a jubilant WOMADelaide, that I've thought about which of these was my all-time favourite: Essaouira, Morocco and the 2015 Gnawa Festival. Under a full moon, as gulls wheeled overhead and the Atlantic smashed against the sea wall, the great maalem Mahmoud Guinea delivered what would be his last performance before succumbing to cancer two months later. Guinea strode onstage firing lightning bolt riffs from his gimbri. While visibly emaciated, he seemed to grow in size, drawing strength from the music, the moon, and the crowd. Locked down, I have the deep, hypnotic Colours of the Night, Guinea's final studio recordings, on repeat. Again and again, I am transported.

GARTH CARTWRIGHT (Writer and contributor)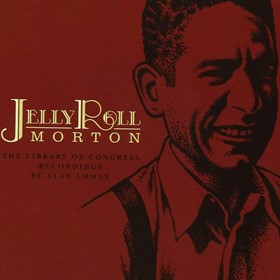 Jelly Roll Morton – The Complete Library of Congress Recordings
Lockdown meant I dug out a book I'd bought several years ago but not yet read – The Original Jelly Roll Blues by William J Schafer. It's a thorough study of the music pioneering jazz pianist-composer Jelly Roll Morton made across the 1920s-30s. Reading it reminded me that I had the box set of his complete Library of Congress recordings (on Rounder). Across eight CDs, musicologist Alan Lomax interviews Morton, who tells his stories while seated at a piano, playing and occasionally singing. What develops is a fascinating tale of New Orleans at the start of the 20th century and how all different kinds of music – "the Spanish tinge" is Morton's description of the music he heard from Cuba – came together and created a new polyglot music that's known as 'jazz.' Morton's life could be from a Mark Twain novel, so extraordinary were his adventures, and he tells them with remarkable brevity and conciseness. Alongside the CDs the box contains Doctor Jazz, a beautiful book by John Szwed, which is packed full of concise information and won the 2005 Grammy for Best Album Notes. Having the time to listen and read took me to Morton's New Orleans.

DIANE COETZER (South African-based writer and contributor)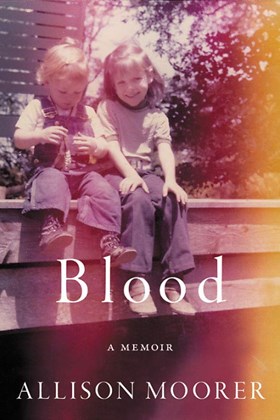 Allison Moorer – Blood: A Memoir
It might seem counter-intuitive that a memoir about a murder-suicide could provide comfort during a pandemic, but listening to Allison Moorer read Blood (Da Capo Press, 2019) has pushed me through insomnia's inky-black depths towards morning, knowing that – for those of us lucky to remain untouched by COVID-19 – few familial events are as horrific as waking to gunshots fired by your father into your mother and then into himself. Just 14, Moorer and her 17-year-old sister Shelby Lynne were left orphaned and bereft but also with musical gifts that have seen them separately (until 2017's Teddy Thompson-produced Not Dark Yet) release acclaimed records, including Lynne's 2001 Best New Artist Grammy-winning I Am Shelby Lynne and Moorer's 1999 Academy Award-nominated song 'A Soft Place to Fall'. Blood is many things – a murder ballad in prose, a reconstruction of a family speared by domestic violence – but at its heart is the bond between the writer and her beloved sister, about whom Moorer says in Part II: 'Just so you know, you were the first love of my life.' And the bonus of this audiobook comfort? Blood has a ten-track companion album that's masterful, moving and contains 'Nightlight', as exquisite a tribute to a sister as you're likely to hear.

TIM CUMMING (Poet and contributor)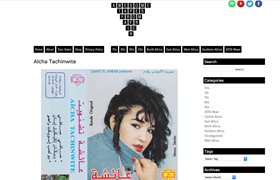 Awesome Tapes from Africa
 blog
It's been around for a while, so it's not a post-lockdown innovation, but the Awesome Tapes from Africa blog is a true treasure trove of African music from the 1970s to the present. Right now it's Amazigh disco diva Aïcha Tachinwite from Inezgane in the Souss region of Morocco penetrating my speakers. The other night, I clicked on the fuzzy cover of a Kaifa Records tape of Aster Aweke from Ethiopia, recorded in the late 70s. Truly, madly awesome. Then the 'Old Lion' ngoni player and singer Bazoumana Sissoko of Mali, born in 1890, his performance released by the Mali Ministry of Information in 1970. These treasures are part of the extensive and invaluable sound library of vintage tapes posted as free downloads since Awesome Tapes began as a blog in 2006. That library extends north, south, east and west of the continent, many featuring artists new to me. It's now a label, too, its releases licenced in collaboration with the artists, who get half of any profits, releasing via download, vinyl, CD and cassette. As an offshoot activity, I've been digging out my own old cassettes picked up around Morocco in the 90s. Maybe I should send them to the Awesome Tapes library.

DOUG DELOACH (Journalist and contributor)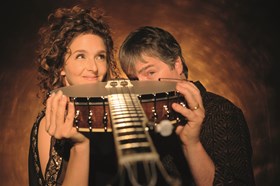 Béla Fleck & Abigail Washburn's Banjo House Lockdown livestreams
Béla Fleck and Abigail Washburn are the co-hosts of Banjo House Lockdown, a weekly live streaming programme shot in the couple's house in Nashville, Tennessee. Each 'show' opens with Fleck and Washburn clad in their pyjamas, sitting in front of a fireplace and surrounded by a quiver of banjos. For the next 45 minutes or so, the husband and wife perform songs from their vast respective and collective catalogues, original works in progress and covers inspired by the coronaviral ambience. Contributing to the proceedings in often comic and always charming ways are the couple's two sons, Juno (who is six years old), and Theo (who is only two). Recent Banjo House Lockdown episodes featured a spirited rendering of 'Pretty Polly', the classic Appalachian murder ballad; a haunting a capella performance of a defiant coal miner's anthem by Sarah Ogan Gunning, sung by Washburn in a segment titled 'Sheroes in the Shower' that takes advantage of their tiled bathroom's special acoustic properties; and a rollicking duelling banjo version of Willie Mae Ledford's 'Banjo Picking Girl' from the new album by Washburn and Wu Fei (reviewed and featured in #158). The warmly inviting, homespun vibe of Banjo House Lockdown conjures up a time when gathering around a cathode ray tube to watch a favourite sitcom or variety show was a weekly ritual for many folks.

ROBIN DENSELOW (Writer and contributor)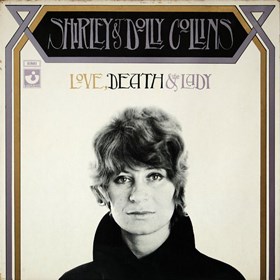 Early Shirley Collins
Shirley Collins' excellent and bravely varied new album, Heart's Ease (to be released July 24) includes two songs with lyrics by her first husband, Austin John Marshall, who was a graphic designer, poet and filmmaker as well as a lyricist and record producer. Collins said she "wanted to acknowledge his part in my whole career," and their early collaborations are still well worth checking out. For a start there's Folk Roots, New Routes from 1964, when Marshall matched Collins' exquisite, no-nonsense treatment of English and American folk songs against the guitar of the extraordinary Davy Graham, whose influences include blues, jazz, Indian and North African styles. It remains a folk/blues/world fusion classic. In contrast, there are the Shirley and Dolly Collins albums Anthems in Eden (1969) and Love, Death and the Lady (1970), both produced by Marshall, in which Shirley was backed by her late sister Dolly on organ, sackbut, rebec and harpsichord. These were experiments that shook up the folk scene at the time and would have a lasting importance, and they certainly cheered my lockdown.

DAOIRÍ FARRELL (Irish singer and bouzouki player)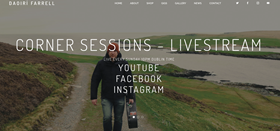 Covid Corner Sessions
When COVID-19 and the lockdown first hit, I was anxious for what the future was to hold in store for me, and then realised that it was not just me. Everybody was affected by this. So, on Sunday March 18, I went live on Facebook and played a few songs, for a little under an hour, just wanting to entertain everyone in lockdown. No plan, no pressure, it just happened. Following loads of requests, the next Sunday at 10pm, using Facebook, Instagram and YouTube, and with 'Covid Corner' signs handmade by my Da, I started my weekly live streamed hour-long concerts. I include competitions, Rocky-style press-ups and hand-sanitising reminders. There are regular appearances by John the goldfish and I take requests. It's been amazing to see from the moment I start there are hundreds of questions, comments and song requests. My partner, Caitriona, plays a big part, reading these out so I can tailor the concert as I go. When I performed in the past, I would get a lot of my energy from the audience. I can't see the audience from my kitchen chair but I know they are there. I hope the music is helping everyone through.

DAVID FLOWER (Music agent)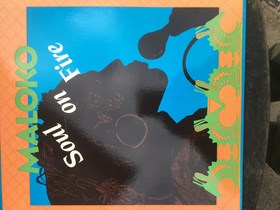 Vincent Nguini – 'In the Midnight Hour'
Soul meets soukous! In all my recent indoor surfing, there's been nothing more welcome than finally finding a digital version of this classic, as arranged and played by Vincent Nguini with band Maloko, on an album called Soul on Fire. It was Charlie Gillett who introduced this cracker to us. Nguini was a Cameroonian guitarist best known for his playing on The Rhythm of the Saints and subsequently on almost all of Paul Simon's albums and as arranger for the touring band till he passed in 2017. Simon has said: "He was the most creative musician I've ever worked with." Nguini did a beautiful highlife arrangement of 'Cecilia', which you can hear on the Concert in Central Park. His original style was bikutsi, but here it echoes soukous and features Congolese players. Earlier he had been bandleader for Manu Dibango, who also knew a thing or two about soul. The vinyl I have was released by US label African Music Gallery in circa 1988, in an attempt to make African music mainstream radio-friendly. But this never worked out. World Music Network re-released it in 2013 on their Introducing imprint.

JO FROST (Songlines editor)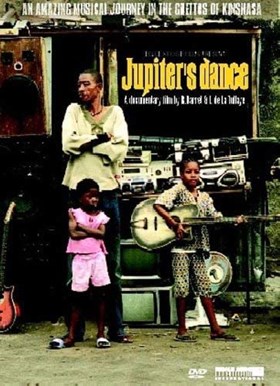 Jupiter's Dance
 DVD
I recently dusted off a stack of old DVDs and came across Jupiter's Dance, a gem of a film that I hadn't yet watched. Jupiter Bokondji is the star of this documentary, directed by French duo Renaud Barret and Florent de la Tullaye. Jupiter is now a familiar name as lead singer of Okwess International and graced the cover in 2013 (#95) on the release of their debut Hotel Univers. This documentary predates that by seven years, released in 2006. A looming, lanky figure, Jupiter acts as a charismatic yet laconic guide, taking viewers on a tour through the rubbish-strewn and chaotic streets of Kinshasa. The overwhelming impression is of a city teeming with incredibly talented and resourceful musicians. There's no storyline as such, just a superb snapshot of a city pulsating with music and musicians battling to make a living. Highly recommended viewing for anyone needing some perspective on life.

ANNE GIRARD ESPOSITO (France-based contributor)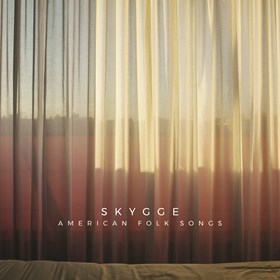 Skygge – American Folk Songs
A few months ago I was lucky enough to visit the music library of Radio France in Paris and bring back to Ireland a lot of music. When my Donegal retreat started during the lockdown, I rediscovered on my hard drive, among other jewels, a very special track that made me sit up: Peggy Seeger singing 'Song of Myself' in 1976, wrapped in a blend of sound effects and colours. It's the innovative work of French musician and composer Benoît Carré, aka Skygge. An AI music specialist, in 2019 he released American Folk Songs, creating harmonies and arrangements with AI for a capella voices such as Peggy and Pete Seeger and Horton Barker. His work is a complex process using machines and programming in a creative way, producing new sounds directly made from other music. The Peggy Seeger track is mixed with music from Purcell and a William Byrd mass. For lovers of experimental music. skyggewithai.bandcamp.com

NATHANIEL HANDY (Writer and contributor)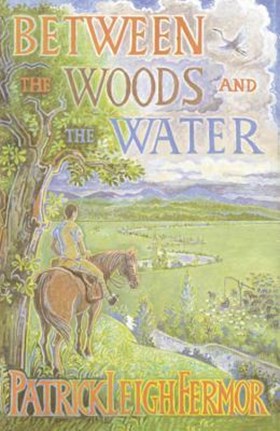 Patrick Leigh Fermor – Between the Woods and the Water
I've been reading Patrick Leigh Fermor's epic trilogy of his 1933-34 walk from the Hook of Holland to Istanbul, in which he depicts a world about to be engulfed by war and revolution. He was only 18 when he set out, and by his own admission no world music aficionado. In the middle book, Between the Woods and the Water, he has several encounters with Gypsy and shepherd musicians, some playing instruments he doesn't recognise but describes in detail. His whole trilogy has become renowned as a portrait of a vanished pre-war world, with its mix of vagabond rough-sleeping and aristocratic castles. But perhaps his most poignant observations are of an ancient musical culture – from Romanian shepherds singing the Mioritza ballad to flutes made of eagles' wing-bones to all-night picnic Gypsy serenades.

DAVID HARRINGTON (Violinist and founding member of Kronos Quartet)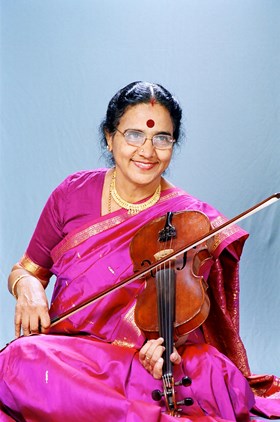 Dr N Rajam
Once a month I find a performance by Indian violinist Dr N Rajam previously unknown to me. Then every day I listen to the same piece. Normally I wouldn't take the time to do this sort of in-depth listening exploration. But now I've discovered how wonderful it is to revisit something new 30 times in a row at roughly the same time every day. What's been happening is that I look forward to hearing N Rajam's singing tone and am able to measure my own gradations of feeling about what is happening to every performer in the world, to every young musician, to the structures and norms we have enjoyed and counted on suddenly absent from us. As I'm writing I'm listening to her performance of 'Raga Malkauns' for the 27th day in a row. There are so many moments to be surprised by – a tapestry of wonders in the fluidity, generosity and ease of her playing. I have so many memories of her playing now embedded in my imagination. The new world awaiting all music lovers will be different than we can now imagine but that music will pull us and magnetize us into the future is a certainty.

JIM HICKSON (Contributor and blogger)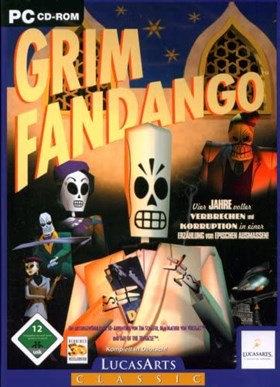 Grim Fandango
I've been replaying one of my favourite video games, Grim Fandango. It's originally from 1998 but was remastered to look and sound all shiny in 2015. That's ancient in terms of video games, but as a work of art, it's not aged a bit. It's an adventure game set in the Mexican Land of the Dead as seen through the lens of film noir and bebop. You play as Manuel Calavera, a low-level grim reaper, as he uncovers a vast conspiracy of organised crime and corruption at every level. The visual style is equal parts Mesoamerican folk art, art deco and golden age Hollywood, and the soundtrack by Peter McConnell is a fantastic mix of huge, late Romantic orchestras, jazz of all sorts, Mexican sones, Andean music, tango, surf rock and even Karnatic violin. Along with ingenious puzzles and a sharp wit throughout, it's basically perfect. Deservedly regarded as a classic. 

CATALINA MARIA JOHNSON (Radio broadcaster and contributor)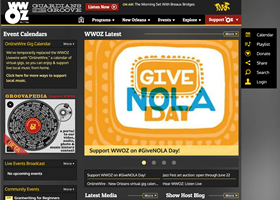 WWOZ in New Orleans – Guardians of the Groove
Of all the live concert experiences I'm missing in these times, the New Orleans JazzFest may be at the top of my withdrawal symptom list. At the end of April, I would normally have been experiencing the most marvellous music from gospel to jazz to blues to world along with sampling rosemint iced tea, pecan-crusted catfish and many other delicacies. This year, a beautifully memorable live streaming from WWOZ Radio from New Orleans (Jazz Festing in Place) shared selected sets of Jazz Fests past, (some of which are archived here for a limited time) and brought extraordinary musical moments to my ears – including some never heard in 40 years! More significantly, that programming has also taken me to exploring the WWOZ website and blog. The ongoing shows on this classic and aptly termed 'Guardians of the Groove' New Orleans radio station, is a lovingly-curated selection of a lot of magnificent and joyful noise from the most musical of US cities. As I write this, I've savoured music that distils hope and resilience in every note, from the bold, ebullient horn-heavy beats of the Hot 8 Brass Band to the boogie-woogie stomp of Basin Street Six in the 50s. And in the absence of live concerts in the city, it's also been a delight to check out the station's link to the Online Wire, which has an ongoing calendar of daily virtual live performances from New Orleans musicians. https://www.wwoz.org/

LOPA KOTHARI (BBC Radio 3 Music Planet presenter)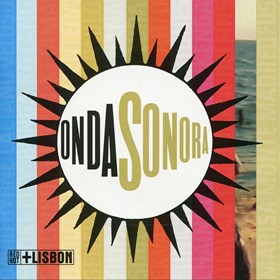 Onda Sonora Red Hot + Lisbon
 compilation
There is one thing that helps me look on a brighter side of life on a daily basis and get me body-ready to face the new normal – Onda Sonora Red Hot + Lisbon (The Red Hot Organization, 1998). It's an album that almost literally shouts at me to GET UP, squeeze into the lycra and get my bootcamp on. From the opening track of 'Dreamworld' by David Byrne and Caetano Veloso – though perhaps 'Surreal World' might be a better title in today's environment – Onda Sonora Red Hot + Lisbon is 78 minutes of great music and enough changes of groove to make you push through the pain barrier and lay down for a good stretch after, leaving you feeling righteous – and wrecked! Come on and join me for some home-spun, lockdown, bootcamp fun!

ALEX DE LACEY (Ethnomusicologist and contributor)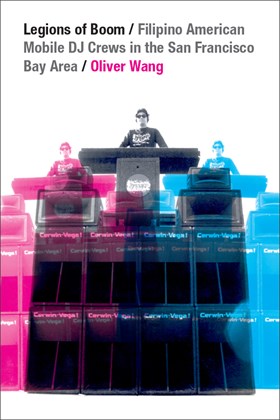 Legions of Boom

 and The Real Hip-Hop
I moved to San Francisco four days prior to lockdown, so I've spent my first few weeks on the West Coast trying to settle into a new city without engaging with its musical community, which has been strange to say the least. Fortunately, I arrived laden with books that focus in on my new locale, including Oliver Wang's study of Filipino American DJ Crews in the Bay Area, Legions of Boom and Marcyliena Morgan's The Real Hip-Hop. The former examines a peculiar suburban phenomenon that offered vital space for leisure activities within the Filipino American community. Morgan's ethnography of Los Angeles' Project Blowed initiative offers an expansive sociohistorical overview of African-American communities in South Central, before showing how this centre for freestyling and MC battling both bound a community and broke new ground in hip-hop with respect to lyrical craft and social critique.

CHRIS MOSS (Writer and contributor)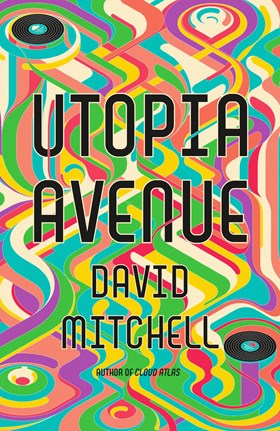 David Mitchell – Utopia Avenue
To escape the sticky hells of the world wide web, the TV reruns and the general climate of anxiety, I needed a book that provided full-on escape. Another mag asked me to read David Mitchell's forthcoming fiction, Utopia Avenue (published by Sceptre on July 14), and – by fluke or fate – it turned out to be ideal, not least because it's set amid the spiritual vortices and psychedelic excursions of the Summer of Love. The name of the novel is also that of its protagonists: a London-based band that plays a folk-rock-jazz hybrid, made up of four very different, very believable, pretty talented musos. Mirroring the times, they shoot to semi-stardom swiftly, go to lots of parties, meet everybody who matters (there are more famous cameos than in Forrest Gump), get smashed, ripped off and in all kinds of lumber, and then plummet to oblivion. In between, they perform amazing, head-spinning music that, we are led to believe, combines the soulfulness of Joni Mitchell with the rhythmic pyrotechnics of Frank Zappa and Santana's solos. Gigging around the UK and then, awesomely, in New York, Los Angeles and San Francisco, doing Top of the Pops and having a string of hits has an inevitable romanticism in locked-down times – being on the road, with friends, doing what you love, is the ultimate freedom. Mitchell is a class act and his narrative has the addictive quality of the best music journalism, mixed with superb period detail and fine storytelling. An escape in time and space. A trip. A blast.

ALEXANDRA PETROPOULOS (Songlines deputy editor)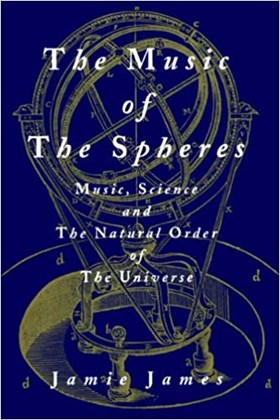 Jamie James – The Music of the Spheres
Lockdown afforded me the chance to revisit one of my favourite books, The Music of the Spheres. In it, Jamie James takes us back in time, before the Industrial Revolution and Romanticism, when music wasn't just art, but a way of explaining the universe. It's a fascinating essay on how science and music used to be intrinsically linked in the minds of the great thinkers of the time. It was believed that the cosmos had its own divine harmony – its mathematics mirrored by scales, intervals and vibrations – and culture was informed by science – answers to the universe were expressed poetically. Scientists were poets and musicians harnessed the power of the cosmos in their art until these two worlds were irrevocably severed as scientific advances began to reveal a universe that was unimaginably more complex than they first thought. Isolating these days in a world that seems to have fractured and fallen apart, the idea that there is a harmonic and ordered beauty to the universe is a lovely, meditative thought, regardless of its reality.

TATIANA RUCINSKA (DJ and Songlines listings editor)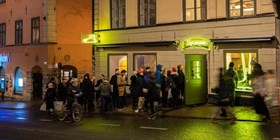 Stigbergets Fot bar
There has been no lockdown in Sweden. Instead, those aged 70-plus have adjusted their lives accordingly, while for everyone else it's roughly business as usual – at a distance of two metres, of course. As a DJ and beer fan, the opening of a new niche bar in Stockholm caught my attention. Stigbergets Fot is an extension of Gothenburg's acclaimed microbrewery Stigbergets. With 18 craft beers on tap and an open outlook, I was keen to get myself some gigs there. My second one was a journey that took us from Islandman's mesmerising Karavan Sessions (on YouTube) to 'Alewa' and 'Africa' by Santrofi (from their debut album Alewa on Outhere) via Donna Summer's 'Spring Affair'. When this breezy eight-and-a-half minute track came to an end, it almost felt like summer.

ANOUSHKA SHANKAR (Sitar player and composer)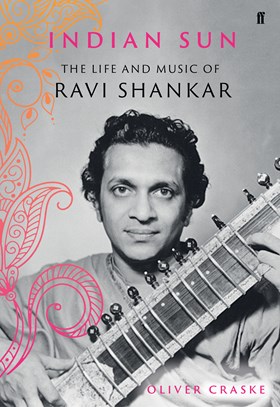 Oliver Craske – Indian Sun: The Life and Music of Ravi Shankar
Reading my dad's first official biography has been an eye-opening experience, both as a musician and as his daughter. I read his autobiography when I was younger, but there is something very different about a third-person account written at a remove. It goes into minute detail about his childhood in 1920s Varanasi and 30s Paris, which is a section I particularly love. There are fascinating anecdotes about the artists he met, inspired or taught along the way, and the multi-stranded influence he had across various forms of 20th-century Western music as a result. But also it goes deeply into the artistic process my father underwent to become the great sitarist and composer he was and explains the ways in which he utterly revamped and reshaped Indian classical music in the 50s onwards, creating forms and formats we think of as centuries old. It also looks at the emotional impact of being the kind of restless, workaholic travelling artist my father was, and beautifully depicts the spiritual quality in his music, which my father hoped to spread peace in the world. 

RUSS SLATER (Writer and Songlines news editor)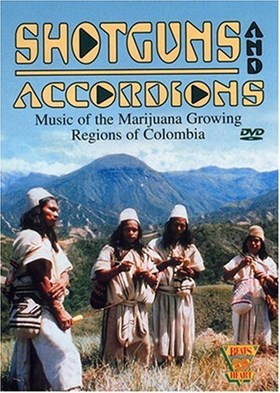 Brazil 33 1/3 series and Shotguns and Accordions
To be honest, due to the added childcare, this lockdown has meant I've had even less free time than ever before, but when I've had a moment I've been enjoying the latest couple of books in the Brazil 33 1/3 series on Gilberto Gil's Refazenda and Dona Ivone Lara's Sorriso Negro albums, highlighting an interesting period in Gil's career that's not often talked about, and providing me with a beautiful introduction to the career and music of under-represented samba icon Ivone Lara. Aside from that, I'm always scouring YouTube for music documentaries, recently finding Jeremy Marre's fascinating Shotguns and Accordions: Music of the Marijuana Growing Regions of Colombia from 1983, a glorious reminder of when documentaries used to let the people speak for themselves and not try to add some dramatic narrative arc, even if the problems depicted in the film – especially that of Colombian farmers resorting to cultivating drugs in order to generate income – is still a major issue almost 30 years on.

SAM SWEENEY (Folk violinist and former artistic director of the National Youth Folk Ensemble)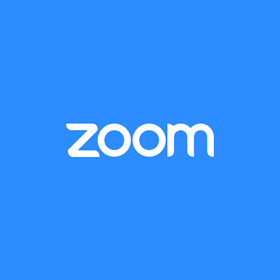 Zoom Pictionary
Having released my new album [Unearth Repeat, a Top of the World in #157] four days into lockdown, it has been a profoundly odd experience sitting at home and waiting to see what people think of it, while creating online content for every band, festival and venue in the country, it seems, not to mention a new lockdown cover versions project I'm doing with Jenn Butterworth and Rob Harbron (bit.ly/JennSamRob). In a new world saturated with fundraising and online gigs I have found great delight in Zoom Pictionary to distract me from the existential dread of being in the music business at the moment. What started out as the post National Youth Folk Ensemble teaching day staff meetings, on our recent (fabulous!) online course, has turned into an almost weekly game among the tutors and friends further afield. It began as a 'draw a well-known folk artist/band' (with no lewd additions to the drawings at all… ahem!) and has now evolved into drawing abstract concepts, illustrating 18th-century dance tunes and touring fast food favourites… At least it keeps us entertained! samsweeneymusic.com

MAYA YOUSSEF (Syrian qanun player and composer)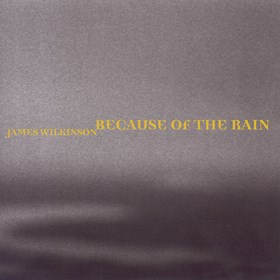 James Wilkinson – Because of the Rain
For my pandemic comfort, I usually go to something that has a high dose of joy, wonder and exquisite beauty. It has to make me swing or dance or at least wiggle in my chair. I recommend James Wilkinson for full-bodied, yummy and relaxing guitar journeys that make me breathe deeper than ever or hold my breath with their beauty. Wilkinson is from New Zealand and writes music inspired by the lush forests and waters of that gorgeous part of the world. If you have a strong connection to the natural world, and enjoy listening to some to-die-for guitar solo pieces that ebb and flow with killer joyful harmonics, you will love this. mayayoussef.com