Monday, January 20, 2020
The 12 best American albums of 2019
All of these albums received the maximum award of five stars when reviewed in Songlines magazine in 2019, featuring Daymé Arocena, Leyla McCalla, Dona Onete and many more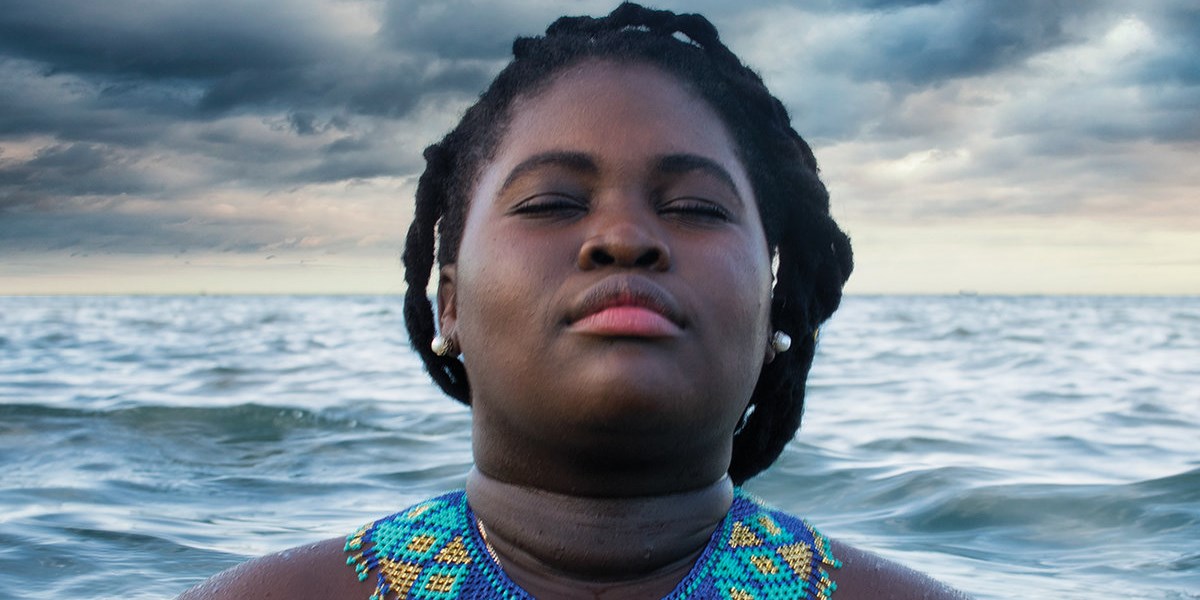 In every issue of Songlines magazine we review the best new albums from around the world in different geographical categories: Africa, Americas, Asia, Europe, Middle East, Pacific and Fusion. Below are all of the albums from the Americas section which received a coveted five-star rating in 2019. If you are seeking your next favourite album, then look no further, and if you would like to explore some additional recommendations, visit Songlines Music Awards 2019.
To enjoy reviews of the best new releases, as well as interviews with leading artists and features that explore music traditions around the world, consider subscribing to Songlines.
1
Luiz Gonzaga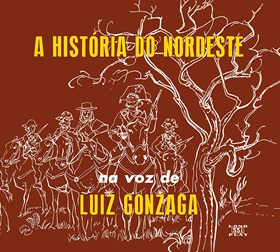 A História do Nordeste Aquarela do Brasil
The story of Luiz Gonzaga could have come straight out of a novel by Brazilian writer Jorge Amado: at 18 he fell in love with the daughter of a wealthy rural landowner. The father disapproved of the relationship because Luiz was penniless. The couple thought of every possible way to convince the colonel of their love, but the girl was forced to marry another man and Gonzaga ran away, joined the army and travelled with his accordion, learning pretty much every song there was to learn.
His biography would be irrelevant if it was not so closely linked to Brazil's north-eastern culture and local tales, which inhabit each of Gonzaga's irresistible songs. Known as the 'king of baião', a popular style specific to the region, there is a peculiar mixture of celebratory music and a melancholic tone that sticks to his accordion playing and his alluring singing. Classic tunes like 'O Xote das Meninas' and 'Asa Branca' are the perfect examples of this, but 'Acuã' or 'Capitão Jagunço' are no minor achievements either.
Fellow Brazilian singer Caetano Veloso has called Gonzaga the first significant cultural figure with mass appeal in Brazil. Whether this is true or not, this is popular music at its highest level: simple while revolutionary, a single-handed expansion of Brazilian tradition. Recorded between 1947 and 1961, this is Luiz Gonzaga at his most brilliant. GONÇALO FROTA
2
Jourdan Thibodeaux et Les Rodailleurs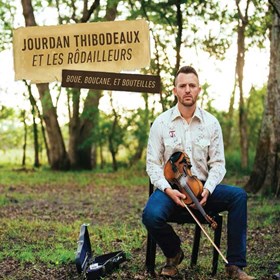 Boue, Boucane, et Bouteilles Valcour Records
The good times are rolling with beaucoup Cajun-Creole chemistry on Boue, Boucane, et Bouteilles (Mud, Smoke and Bottles), the debut album by Lafayette-based Jourdan Thibodeaux et Les Rodailleurs. The album's dozen original songs blend elements of juke-joint blues, psych-rock and other exotic influences with the more familiar ingredients found in swamp-boogie romps, traditional two-stepping ballads and gracefully swinging waltzes.
All of the songs are sung entirely in Cajun French by Thibodeaux, a fiddler with a magnificently gnarly voice. Grammy award-winning fiddler Joel Savoy is the most prominently subversive member of the crew, contributing a nail-scraping undercarriage to 'Je t'Attendrai,' a trippy melodic milieu to 'Blues Reconnaissant' and a tremolo-laden framework for the funky-but-downtempo 'Si Je Reviens Pas'. Cedric Watson pulls out all the stops on his accordion on 'Homme Brisé' and 'Mes Tits Cochons', the latter being a foot-stomping tribute to Thibodeaux's beloved hogs, which he raises on his Louisiana farm. Bassist Alan Lafleur and drummer Jay Miller blaze a steady trail through the bayou, regardless of how far out things get. The result is a distinctly progressive, thoroughly refreshing approach to the Acadian repertoire. DOUG DELOACH
3
Tribalistas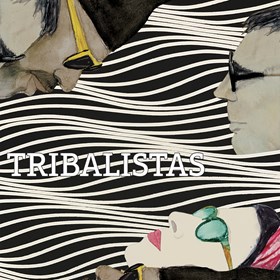 Tribalistas II Phonomotor
One uses the term 'supergroup' with caution, but Tribalistas unite three giants of MPB, (Música Popular Brasileira). The golden-voiced Marisa Monte is back with two of her regular collaborators: the perennial maverick Carlinhos Brown and Arnaldo Antunes, former frontman of Titãs, a rock band with a 30-year pedigree. Their first album in 2002 sold over three million copies. Their resurrection in 2017 triggered a number one in Brazil. Now available digitally, the second album's first four singles have broken Spotify Brazilian records for the MPB genre.
Miraculously for a supergroup, there appear to be no inflated egos at work. There's a palpable sense of togetherness; the three voices – Monte's alto, Brown's tenor and Antunes' baritone – working in near-perfect harmony. Generally mid-tempo and built around acoustic guitars with tasteful backing and a plethora of low-key unobtrusive special effects, the ten songs could be described loosely as pop songs – each is three to four minutes of pure class. Indeed, 'Feliz e Saudável' has a similar feel to a Beatles' song such as 'Dr Robert'. Some are devilishly catchy, others are drop-dead gorgeous. Verily, a super supergroup. MARK SAMPSON
4
Insólito UniVerso
La Candela del Río Olindo Records
Every decade has its new diaspora, inevitably spawning a new music that speaks to roots and the severing of them. The implosion of Venezuela since the death of Hugo Chávez has led to a tremendous, and underreported, exodus from that country. Paris-based Venezuelan quartet Insólito UniVerso take the joropos llaneros, merengues, waltzes and African rhythms of their home country and deconstruct them through jazz inflections, infusions of drone and Indian elements, and a bossa nova airiness. The result is a beguiling almost ambient sound that occasionally turns dance-friendly, as on 'Vuelve', a cheeky, tongue-twister of a song. 'Pájaro' is a joyous quasi-psychedelic riff of a merengue caraqueño (merengue from Caracas). The overall mood though, contrary to whatever clichés might communicate about the tropical Caribbean nation, is pensive, melancholy and mysterious. Some of the phrases crescendo towards a climax that never comes. The tempo is frequently turned down to whale-heart. The electronic pulses and echoey guitars smack of goth.
A thoughtful, unsettling, sometimes very beautiful album, La Candela del Río is as adrift and mixed-up as its homeland; for guts and ambition, you have to admire such a genuinely original debut. CHRIS MOSS
5
Leyla McCalla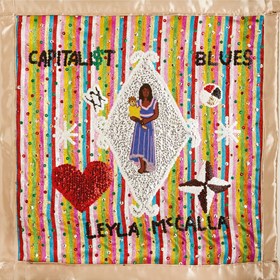 Capitalist Blues Jazz Village
A Songlines favourite since her days with Carolina Chocolate Drops, McCalla's solo debut Vari-Colored Songs: A Tribute to Langston Hughes was one of our albums of the year in 2013. Mixing songs that reflected her dual Louisiana/Haitian heritage, 2016's A Day for the Hunter, A Day for the Prey was every bit as impressive – and Capitalist Blues now makes it a stunning hat-trick for the New Orleans-based singer and cellist.
Like its predecessors there's a strong moral core to the album, which loosely operates as a song cycle about living in an unjust society in which money doesn't just talk; it swears, and the poor are left to fend for themselves.
Produced by Jimmy Horn of New Orleans R&B band King James & the Special Men and featuring a posse of top Louisiana musicians plus the Haitian collective Lakou Mizik, McCalla's songs range from swinging trad jazz (the title-track) to zydeco ('Oh My Love') via Haitian rara ('Lavi Vye Neg'), calypso ('Money is King'), ragtime ('Me and My Baby') and reverberating swamp rock ('Heavy as Lead'). Less folk-oriented than her previous solo albums, the mood is defiantly upbeat, fired by a powerful spirit of resistance, which offers the hope that a-change-is-gonna-come. "I never imagined the Capitalist Blues would make me so damn happy," she says. "And perhaps that represents the paradox of it all." NIGEL WILLIAMSON
6
Tom Zé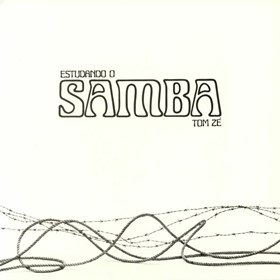 Estudando o Samba Mr Bongo
You will find a lot written of Tom Zé, calling him everything from a 'cultural cannibal' to a 'revolutionary anarchist,' or 'mad scientist' to 'rebel master.' Even 'Brazilian madman'! Zé's contemporaries, artists such as Gilberto Gil and Caetano Veloso, achieved great commercial and critical success in the 70s and 80s while Zé was a figure who was largely left over on the sidelines. Wherever you stand on his placing in Brazil's musical and social pantheon, one cannot deny the astonishing boldness of Estudando o Samba, Zé's 1976 album here reissued by Mr Bongo.
The influence of tropicália on this album is unmistakable but the key standout feature is the imbuement of Zé's spirit. He was known for experimenting, palpably felt on 'Toc' – which features the sound of a blender – and his unorthodox approach to the traditional forms of MPB. The hauntingly beautiful 'A Felicidade' is a reminder of Zé's talents. It uses Brazilian popular music to tell a story thoroughly juxtaposed, in style and substance, against the stereotypical 'carnival paradise' image most had come to expect. There is so much to be enjoyed on this album. As the title suggests, this is a 12-track study of samba, featuring everything from the sparse, groove laden trio of a samba de roda (dance circle) to the exquisite deployment of dread-inducing, foreboding samples of cries and screams. Estudando o Samba is a rare breed, simultaneously of, and ahead of its time. Learning seldom sounds this good. BRIAN TAYLOR
7
Our Native Daughters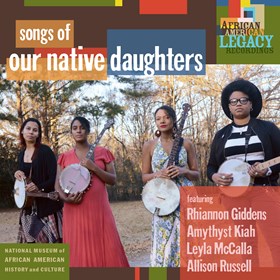 Songs of Our Native Daughters Smithsonian Folkways Recordings
A super-group of inspiring black female roots performers, Our Native Daughters are Rhiannon Giddens and former Carolina Chocolate Drops partner Leyla McCalla, blues singer Amythyst Kiah and Allison Russell, formerly of Po' Girl and now Birds of Chicago. The brainchild of Giddens, the project expands on the themes of black history explored on her brilliant 2017 album Freedom Highway. Drawing on slave narratives, early minstrelsy and the quartet's own ancestral history, the 13 songs portray the struggle, resistance and resilience of black women down the centuries.
The opener 'Black Myself ' is a bluesy showcase for Kiah's defiant voice. Giddens' 'Mama's Cryin' Long' is an a capella rendering of a real-life account of a slave lynching and 'Slave Driver' is an earthy, folk-noir rearrangement of Bob Marley's song. Even more powerful is Russell's 'Quasheba, Quasheba', on which she sings of an African ancestor: 'Raped and beaten/Every baby taken/Starved and sold and sold again/But ain't you a woman/Of love deservin' /Ain't it somethin' you survived.' Yet there are uplifting moments, too, including 'I Knew I Could Fly', a lovely banjo and guitar tribute to the Piedmont blues guitarist Etta Baker, and 'Lavi Difisil', a Creole dance tune inspired by the Haitian singer Althiery Dorival.
Harrowing, empowering, heart-breaking and redemptive by turn, it's a staggering achievement and a Grammy Award surely awaits. NIGEL WILLIAMSON
8
Alvorada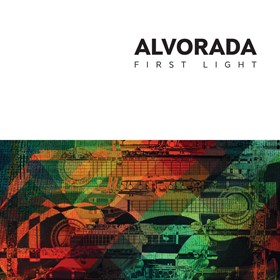 First Light Alvorada Music
To record a fresh, innovative album that retains the charm of a century-old genre is quite an achievement. On the debut album by London-based choro quintet Alvorada, the crew of British and Brazilian musicians stay relatively faithful to the genre's identity, retaining the characteristic instrumentation, elegant polyphony and lilting swing that make it so well-loved among its fans. They also incorporate elements of samba and Brazilian funk, as well as touches of frevo and baião rhythms into their repertoire of originals and arrangements of lesser-known classics. Inventive harmonies and unpredictable melodic twists pepper the originals in particular, notably on the pensive title-track.
Rachel Hayter's flutes and Andrew Woolf 's clarinets and alto saxophone are in turns playful, melancholic, bittersweet, joyous and yearning. Accompanied by Alua Nascimento on percussion, Jeremy Shaverin on cavaquinho and Luiz Morais on the seven-string guitar, they sound like old friends. In Europe at least, choro has never come close to reaching the popularity of bossa nova or samba, its more famous carioca cousins; after listening to this album, this seems even more curious. GABRIELLE MESSEDER
9
Samba Azul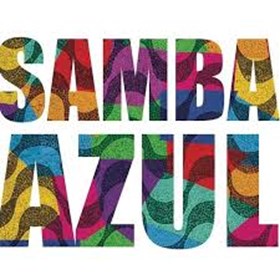 Samba Azul Adam Osmianski
The back of Samba Azul's self-titled debut reads like the playlist of a particularly nerdy Brazilian music enthusiast, featuring obscure gems from lesser and better-known composers, as well as a few classics. Their tasteful, detailed arrangements of tunes by 1960s and 70s MPB greats, like Edu Lobo's 'Upa, Neguinho', sit alongside more contemporary tracks, such as Marisa Monte's 'Universo Ao Meu Redor'; the latter in particular showcasing singer and pianist Joy Ellis' tasteful phrasing and warm, expressive vocals. Other highlights include an energetic, baião-inflected take on Lobo's 'Casa Forte', and the stunning, trippy beauty of Mineiro guitarist-composer Lô Borges' 'Vento de Maio', featuring both Ellis and the wonderful Mishka Adams on vocals.
Attempting works by such beloved and revered musicians would be a tall order for musicians in their country of origin, so for those who place great importance upon cultural authenticity, it is ever more impressive that none of the musicians on the album are Brazilian. Featuring a diverse group of musicians from as far afield as Pittsburgh, Lisbon, Manila and Enfield, Samba Azul manage to breathe new life into the work of their idols, paying homage without resorting to clichés, and, importantly, sounding like they're having a lot of fun in the process. GABRIELLE MESSEDER
10
Dona Onete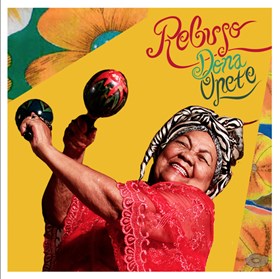 Rebujo Mais Um
As energised as guaraná, as saucy as a Sid James laugh, as sultry as samba at sunset on a tropical beach… Dona Onete may be pushing 80, her voice may be quavering but she's still fabulous fun. This is music to make you smile. Opener 'Festa do Tubarão' will have you swinging where you sit. The staccato beats of 'Mexe Mexe' will have you dancing. And when the CD ends – with the seductive lilt of 'Galante Sedutor', you'll be searching the internet for flights to Marajó – Onete's beach-fringed island home in the mouth of the Amazon.
But upbeat though it is, Rebujo is not all celebration. Brazil is passing through a difficult period. The reactionary new president Jair Bolsonaro threatens everything Onete stands for – the roots culture of the Afro-Brazilian and indigenous people that make up the vast bulk of the population, the LGBTQ community whom the singer championed on her song 'Na Linha do Arco-Íris' (now a gay anthem in Brazil) and the Amazon itself, which Bolsonaro promises to open up to mining and soya-farming multinationals.
Choosing to celebrate the culture of poor riverine and indigenous people from the Amazon (on tracks like 'Tambor do Norte') and the beauty of marginalised black women from the favelas (on 'Musa da Babilônia') is political in Bolsonaro's Brazil. These are the Brazilians we must celebrate, champion, protect. "We're messed up," Onete said in a recent interview, "I'm dedicated to fighting for my culture."
Rebujo maybe a call to the dance floor, but it's also a call to arms. ALEX ROBINSON
11
Various Artists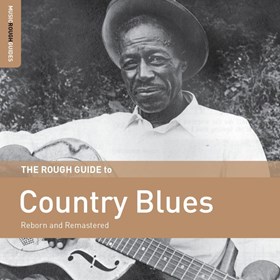 The Rough Guide to Country Blues World Music Network
Give this album the roughly five minutes it takes to run down the first two tracks – the deeply harrowing 'Hard Time Killin' Floor Blues' by Skip James and Blind Willie McTell's prodigiously swinging 'Georgia Rag' – and there is no way the listener won't sit still for the remaining 23 selections comprising this new compilation from Neil Record and the Rough Guide gang. Some of the contributors are familiar to casual blues fans, including the aforementioned James and McTell, Bukka White, Charley Patton, Blind Lemon Jefferson, Memphis Minnie, Furry Lewis and Leadbelly. Others, not so well-known – Barbecue Bob, Clarence Greene, Dick Justice – belong among the pantheon of artists (mostly black, some white) who pioneered a multi-faceted acoustic genre that eventually become country blues.
Culled from 78rpm recordings made in the 1920s and 30s, these restored and remastered studio sessions, in almost every case, represent an exceptional performance by the featured artist. From Geeshie Wiley's grimly fascinating 'Last Kind Word Blues' to Blind Willie Johnson's floor-stomping, slide-guitar shimmying masterpiece, 'God Moves on the Water', The Rough Guide to Country Blues provides an enthralling, tantalising glimpse into a world of powerful, transcendent, roots music-making. DOUG DELOACH
12
Daymé Arocena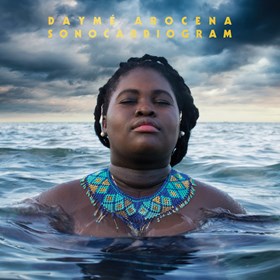 Sonocardiogram Brownswood Recordings
Fronting big bands by 14, Cuban singer Daymé Arocena is now 27 and releasing her fourth album for Brownswood Recordings, headed up by Gilles Peterson. Her previous albums have explored a myriad of styles from jazz to rumba. Sonocardiogram sees Arocena consolidating her unique style, which is strongly rooted in Santería – a religion she has followed since she was 22.
The first section of the album (there are three), Trilogía, is a piece broken into three parts, each for a different orisha (Santería deity). 'Oshún' (a goddess who can invoke love, sensuality and fertility) is heralded by aching counterpointed harmonies and rolling piano arpeggios, a nod to Arocena's classical training. The song morphs steadily into jazz drum kit speaking the interlocking language of batá, piano figures and angular synth melodies. The second section, Suite 'Cinco Maneras de Amar', takes on a different character to Trilogía, with bump-and-grind backbeats, funky bass parts, whirring synths, chugging brushed snares and urgent, soulful and embellished vocals.
Recorded in a multipurpose art space rather than a studio, this album is both sonically and emotionally raw. The opener 'Nangareo', an ambient wash of ocean and wind heard alongside Arocena's spine-chilling spoken devotions and sung refrains, is a tribute to El Nangaré, the Santería ceremony held on the day of a divination. There is so much depth and beauty to this music and I implore you to explore it. CHARLOTTE ALGAR