Wednesday, January 22, 2020
The 12 best fusion albums of 2019
All of these albums received the maximum award of five stars when reviewed in Songlines magazine in 2019, featuring The Gloaming, Rhiannon Giddens, Manu Chao and many more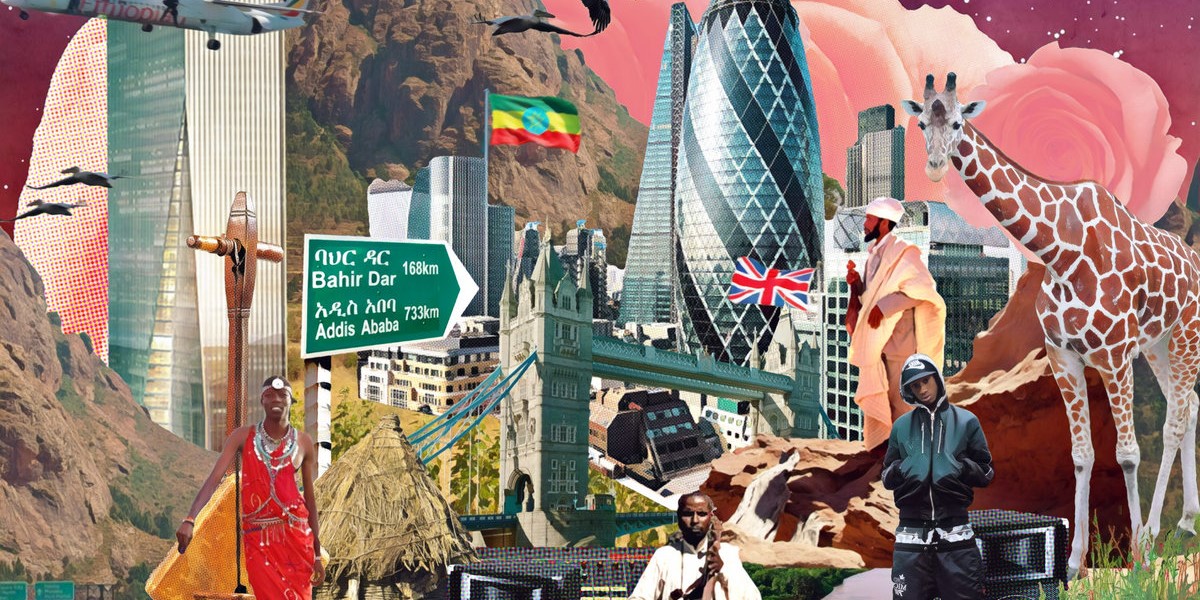 In every issue of Songlines magazine we review the best new albums from around the world in different geographical categories: Africa, Americas, Asia, Europe, Middle East, Pacific and Fusion. Below are all of the albums from the Fusion section which received a coveted five-star rating in 2019. If you are seeking your next favourite album, then look no further, and if you would like to explore some additional recommendations, visit Songlines Music Awards 2019.
To enjoy reviews of the best new releases, as well as interviews with leading artists and features that explore music traditions around the world, consider subscribing to Songlines.
1
Victoria Hanna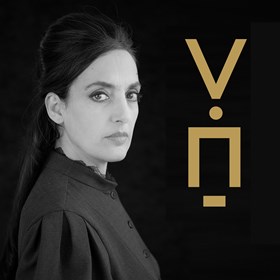 Victoria Hanna Greedy for Best Music
Victoria Hanna was born into an ultra-Orthodox Jewish family deep in the heart of Jerusalem. On one side of the family tree she had a grandmother named Victoria, a rebellious woman who stood up to the servitude of women in the Orthodox community, and on the other side she had Hanna, a woman far more withdrawn and submissive to her fate. Both, she says, were deeply important figures in her life. The album embraces these two personalities. The first five songs are like Victoria: bold and dramatic, underpinned by wild drum beats and punchy Hebrew raps. The final five songs resemble the gentler Hanna, stripping back the compositions with singing over soft string and piano melodies. As can be heard on the aptly named 'Kala Dekalya' (Voice of All Voices), the purity of her singing is simply breathtaking.
But there is more to the album than the juxtaposition between Victoria and Hanna. It delves into the very nature of the human voice, playing on the Kabbalistic differentiation between dibor (speech) and kal (voice). As Victoria Hanna says: 'Voice is abstract... Speech is concrete.' Her rapping of the Hebrew alphabet on one song conveys the concreteness of speech, while the unspeakable beauty of her singing also shows how fluid it can be. ASHER BREUER-WEIL
2
Layale Chaker & Sarafand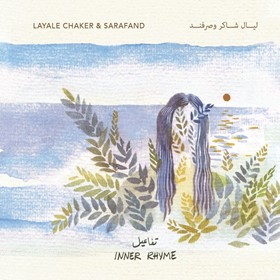 Inner Rhyme In a Circle Records
French-Lebanese composer and violinist Layale Chaker's debut album, Inner Rhyme, which took two years to compose between Beirut, Paris and London, is a fantastic exposition to what is sure to be a fruitful career. Her dualistic influences of Arabic maqam and contemporary jazz are wonderfully combined by her sometimes rasping, sometimes full-bodied, always emotionally charged violin-playing.
Inspiration for the album came from Lebanese poetry of the 40s and 50s. Chaker translated poetic metres used by the likes of Zaghloul el Damour, Moussa Zgheib and Khalil Roukoz into rhythmic cycles, providing a basis for composition. In 'Mkhammas Suite, I', percussionist Adam Maalouf creates a texture that evokes Sufi music with his daf (frame drum) in 5/4. Whereas in 'Alight Here', a piano (played by Phillip Golub) and violin melody laced with complex rhythmic stabs drive the piece. Pizzicato double bass in the higher registers from Nick Dunston weaves playfully around the melodies until the groove takes hold. 'On the Trunk of an Olive Tree' is where Chaker's jazz influences really shine, with Golub's piano glistening in the mix with thick chords and gentle, hazy solos from the rest of the band.
Chaker has achieved a considered, unique and profound composition and performance on her debut. I can't wait for more. CHARLOTTE ALGAR
3
Constantinople & Ablaye Cissoko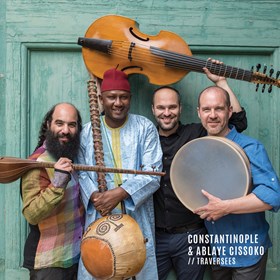 Traversées Ma Case Records
Jardins Migrateurs, the previous collaboration of Constantinople & Ablaye Cissoko was described here as 'a disc of regal and dignified magnificence.' I'd say this new one is even more remarkable.
Constantinople are a Canada-based trio led by Iranian setar player and singer Kiya Tabassian, while Ablaye Cissoko is an excellent Senegalese kora player and singer. Having now worked together for five years, the musicians have developed a shared understanding and common language as well as drawing on their respective cultures in Persia and West Africa. The track 'Départs' eloquently juxtaposes a Wolof song about departed elders with a Farsi poem by 13th-century Indian mystic Amir Khusrau lamenting the departure of loved ones.
Aside from the poetic and spiritual consonances, the instrumental playing and textures are remarkable. Both the setar and kora have a similar plucked expressivity and intertwine gorgeously on 'Serigne/Bi Signare'. They're joined by Pierre-Yves Martel on viola de gamba, bringing the flavour of a 16th-century courtly dance to 'Recercarda Quinta', and Patrick Graham on deftly-chosen percussion. The final track, 'Vers Isfahan', features extended solos on setar and kora reminding us that Tabassian and Cissoko come from two sublime improvising traditions. One of the most beautiful discs of the year so far. SIMON BROUGHTON
4
The Gloaming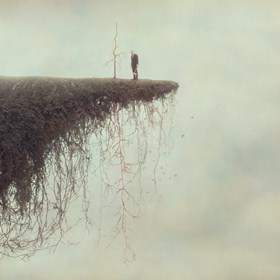 3 Real World
There's no sign of The Gloaming losing that special touch on their third studio album, which opens with an intense Iarla Ó Lionáird performance of 'Meáchan Rudaí (The Weight of Things)', a poem by Irish-language Cork poet Liam Ó Muirthile, guided by pianist and producer Thomas Bartlett's single repeated note.
It's one of five poems set to music on the album – it's a shame there's no booklet with the texts (or English translations) included, as they strike me as the focus of 3, refocusing away from the deep, immersive instrumental tune sets that dominated previous releases. (Though having said that, the album does include an expansive ten-minute tour de force, 'Doctor O'Neill'.) The poem-songs here are ancient and modern, but largely concerned with death, and Bartlett's arrangements keep plenty of space with which to amplify the feel and the themes in the music. There's no sonic crowding around the body here, and you can trace the skeleton of the tunes as well as revel in their flesh.
The playing of Martin Hayes remains at the forefront and in the sweet spot, while the throaty depths of Caoimhín Ó Raghallaigh's Hardanger fiddle, Bartlett's punctuating piano and Dennis Cahill's guitar are crisply and imaginatively deployed. Yet again, The Gloaming make it new. TIM CUMMING
5
Pulo NDJ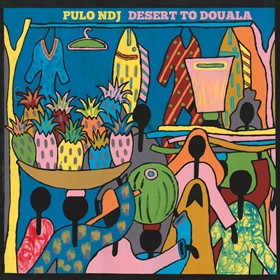 Desert to Douala Wonderwheel Recordings
Pulo NDJ is a project that broadcasts from the musical midpoint between N'Djamena, Chad and New York. DJs Nickodemus and djbuosis met with musicians in the Chadian capital and recorded many hours of music with their portable studio before remixing it all together with house and electronica, with the full blessings of the musicians.
Desert to Douala perfectly reflects the nature of the project's two cities; there are all sorts of music thrown into Pula NDJ's pot. There are traditional instruments like the garaya (calabash lute) and balafon, but also retro keyboards and electric guitars, and then the programmed drums, deep basses and massive synths from the producers. It's especially exciting when the Chadian sounds merge seamlessly with the electronica, such as on 'Mbaoundaye', where the buzz of the balafon blends with the synth bass, traditional drums are sampled into dance beats and ululating singers caress the lot of it. The music of Chad is rarely heard outside of the country itself, so it's great that this project is giving it wider attention. With the amount of recordings that were surely made, it's strange that the album is so short. Hopefully it's just the beginning of Pulo NDJ's journey. JIM HICKSON
6
Rhiannon Giddens with Francesco Turrisi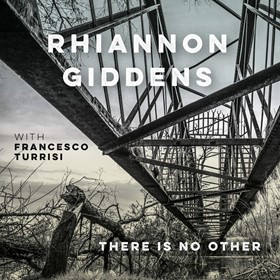 There is No Other Nonesuch
Having only reviewed the wonderful Giddens-curated collaborative album Songs of Our Native Daughters in #147, it's a surprise to welcome her back so soon. But there's no stopping the ex-Carolina Chocolate Drops singer right now. The ballet she scored with Italian multi-instrumentalist Francesco Turrisi premiered earlier this year and now the pair have collaborated on this delightful collection, which traces the influence of Islamic culture on European and African-American music. Recorded in five days in Dublin with little overdubbing or editing, Giddens accompanies her powerful folk-soul voice on banjo, violin and viola while Turrisi – whose southern Mediterranean upbringing versed him in a rich tapestry of Islamic/North African influences – contributes piano, accordion, lute, cello banjo and Arabic percussion.
Like many of Giddens' projects, the album's title is layered with sociopolitical meaning – the 'Other' referring to cultural marginalisation as their panoply of instruments tease out hidden and unexpected sonic connections on material that ranges from original Giddens compositions to a diverse set of interpretations that includes Ola Belle Reed's 'Gonna Write Me a Letter', Oscar Brown Jr's 'Brown Baby', the traditional Italian folk dance tune 'Pizzica di San Vito' and a memorably intense take on 'Black Swan' from Gian Carlo Menotti's opera The Medium, once recorded by Nina Simone. The results are acoustic perfection. NIGEL WILLIAMSON
7
Various Artists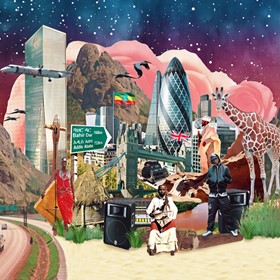 London to Addis No Hats No Hoods Records
This is a simple idea with a great pay-off: record traditional Ethiopian krar (five-stringed lyre), washint (wooden flute), masenqo (single-stringed fiddle) and kebero (drums) during one intense week in Addis Ababa, hand those recordings over to a load of big-name grime producers – including Darkness, Dexplicit, Ignorants and Shudan – and let them go nuts.
The resulting instrumentals use the samples as springboards for so many different directions. Some of the tracks retain quite a lot of recognisably Ethiopian qualities, whereas others sound almost completely unrelated. Considering that each track has its own producer with their own way of approaching the material, the whole thing holds together really well as an hour-long set.
The mix of the grime electronics with the unique Ethiopian scales and rhythms actually ends up sounding akin to dark, apocalyptic dubstep. It's really exciting to hear these pioneers of a distinctly London-rooted genre take on something so far removed and coming up with interesting, unexpected results. A great example is Ignorants' 'Uncolonised', supposedly the very first grime track in 3/4 time.
London to Addis is the first of a whole series of British Council-funded Ethio-grime collaborations, and I can't wait to hear what else is to come; it would be brilliant to hear MCs get their lips around some of the instrumentals presented here. JIM HICKSON
8
Kayhan Kalhor & the Rembrandt Frerichs Trio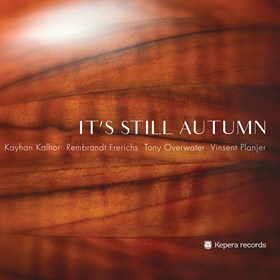 It's Still Autumn Kepera Records
The collaboration between Iranian kamancheh spike-fiddle master Kayhan Kalhor and the Dutch baroque-jazz ensemble Rembrandt Frerichs Trio has been a long time in the making: even the recordings that comprise this album were made back in 2015. The trio had been experimenting with Persian pieces alongside baroque repertoire even before linking up with Kalhor, and when they're all together, it's easy to hear why. There's unusual instrumentation going on here: Frerichs plays the fortepiano, a cousin of the piano that sounds closer to a harpsichord; Tony Overwater plays the violone, a large bass viol with frets; and Vinsent Planjer's drums are a 'whisper kit' featuring antique-style drums. These timbres put them in a space beyond geography. Together with Kalhor's peerless kamancheh, at once fragile and powerful, the four musicians enter a unique sound-world.
It's Still Autumn is split into two larger works – 'Dawn' (which contains five movements) and 'Dusk' (which has four). The former is quiet and beautiful, the music slowly waking up as if with the world; the latter has more of a hubbub about it, echoing urban environments in the more rhythmic-focused sections. This album was definitely worth the wait; let's hope the relationship continues to bear such exquisite fruit. JIM HICKSON
9
Manu Chao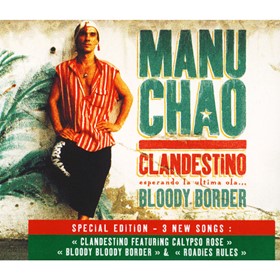 Clandestino/Bloody Border Because Music
There are plenty of great albums that seem to define a moment in time but, as the zeitgeist moves on, they come to sound trapped in their era. Far rarer are those albums like Manu Chao's Clandestino that capture the spirit of their age but continue to sound fresh and vibrant from one generation to the next. On its release in 1998, Clandestino was the soundtrack to a brief but tangible upsurge of millennial optimism. Some went the whole enchilada and believed we were on the verge of a new age of enlightenment. As we hurtled towards 2000, those of us who were more sceptical that a date on the calendar had such symbolic power were nevertheless convinced that the world was progressively becoming a more tolerant place.
A radical multicultural manifesto with a carnival spirit, Clandestino gave voice to the dispossessed and soundtracked dreams for a better tomorrow. Those dreams may have since been dashed but Chao's irresistible global party rhythms and the message of hope have lost none of their potency.
Three bonus tracks bring the story up to date via a cracking reworking of the title-track featuring Calypso Rose, a new song 'Bloody Bloody Border' that seeks to blow a giant hole in Trump's wall and 'Roadies Rules', a new version of a previously unreleased track from the original Clandestino sessions. If your faith has been battered by the 21st-century blues, lend Clandestino your ears again. It won't necessarily cure anything. But its medicine will certainly ease the pain. NIGEL WILLIAMSON
10
Guo Gan Trio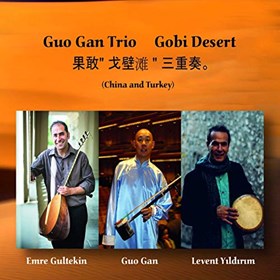 Gobi Desert Felmay
Stretching across an expanse of terrain joining Central Asia to northern China, the Gobi Desert is the location of several crucial points along the Silk Road – the ancient trading route through which disparate cultures were able to meet and exchange. By that same token, this new trio recording by prolific Chinese erhu (spike fiddle) master Guo Gan is an attempt to fuse the music of seemingly far-flung regions.
In this case, his collaborators are the Turkish bağlama (lute) virtuoso Emre Gültekin – also of the excellent Baul Meets Saz, whose singer Malabika Brahma makes a guest appearance on this recording – as well as Levent Yildirim, an expert on Middle Eastern percussion. Although the trio takes on Guo Gan's name, the composition and arrangement duties are split evenly between himself and Gültekin – the latter contributing the epic 15-minute piece 'Kocaoglan Paçarani'.
There's an impeccable blend between the instruments, with the soaring, dreamlike quality of the erhu being grounded by the earthy resonance of Yildirim's frame drums. Gültekin's multi-tracked bağlama and tanbur combine to stunningly hypnotic effect, conjuring some of the albums most thrilling moments. The contrast between the two composers is satisfying – Guo Gan's pieces, such as the shimmering 'Chinese Bike', enjoy an accessible melodicism, while Gültekin's have a brooding, almost mystical intensity. 'Harput' exemplifies the latter with the trio joined by a Sufi-like chorus. Much of Guo Gan's most interesting and vital work has sprung from collaboration, and this album continues this tradition brilliantly. CHARLIE CAWOOD
11
Mambe & Danochilango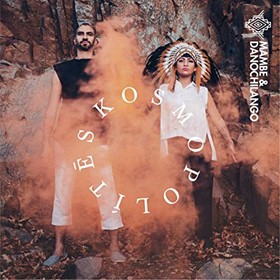 Kosmopolítēs Happy Duck
How global do you like to take your grooves? Mexican DJ Danochilango and Colombian singer and musician Mambe style themselves as a 'Scandinavian duo,' partly as a nod to their adopted Denmark, but perhaps mainly because their approach to music is about as rootsy as IKEA or ABBA. Their musical schtick is a mad mélange of son jarocho, favela punk, reggae, Colombian gaita, Bollywood, tribal, dub... the list goes on. And on.
What holds all the fusions, pastiches and quotes together is raw energy and spunky rhythm. The shift from the opening rap blast of 'Raza', featuring a Mozambican singer who goes by the name Gata Misteriosa (Mysterious Cat); to a cover of Mexican folk song 'La Llorona', an unholy blend of retro synth and even more retro marimba; to a gleefully cheap and cheerful cumbia titled 'Cumbia Jeringonza' is a bit like being on a very fast gap-year bus ride. Where were we yesterday? Where were my ears ten seconds ago? This anti-earnest duo might repel purists and conservatives, but this is the sound of our planet when it's partying rather than weeping over lost immigrants and burned trees. Messy, meshy, myriad, manic. CHRIS MOSS
12
Caoimhín Ó Raghallaigh & Thomas Bartlett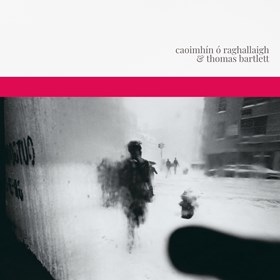 Caoimhín Ó Raghallaigh & Thomas Bartlett Real World Records
Emerging from The Gloaming's five-strong fold, Hardanger d'amore player Caoimhín Ó Raghallaigh and pianist Thomas Bartlett have struck off to make a singular and stunning album of instrumental pieces that sees both players working deep into their own distinctive terrain and meeting at the heart of it.
The album features nine remarkable tracks, with four extending into ten-minute territory, which enables the duo to spread their wings and skilfully negotiate the thermals of inspiration, craft, nuance and improvisation. They first played as a duo, rather than parts of a quintet sat on opposite sides of the stage, at a studio in Mexico on a Gloaming tour. They were the only ones to turn up. They played for hours, and the nine-minute 'Zona Rosa' and a spectral four minutes of 'The Wanderer' come from those sessions. More emerged from The Wood Room at Real World Studios a year later, with tracks including the outstanding 'Strange Vessels', named after WG Sebald's masterpiece, The Rings of Saturn.
The final sessions, which include the improvised soundcheck that is the striking opener, 'Kestrel', were made in New York. It's all live and largely improvised. The dissolving, resolving and reconvening of the music is without hesitation, repetition or restraint, and utterly absorbing. TIM CUMMING