09 November 2018
The 50 Greatest World Music Albums of the Last Five Years (updated 2018)
By Jo Frost
Every year, editor Jo Frost and editor-in-chief Simon Broughton choose their favourite albums from the previous 12 months. This list of 50 recordings represent their selections from the last five years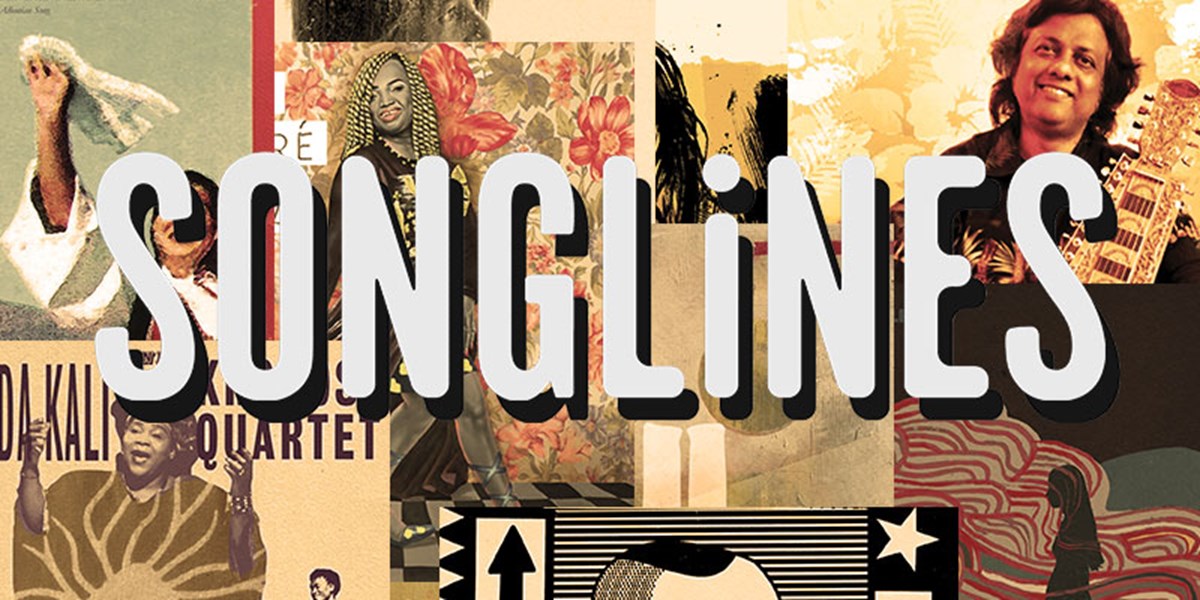 1
Justin Adams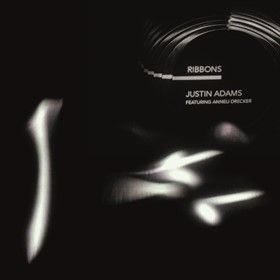 Ribbons (Wayward)
There's no hiding the fact that Justin Adams is one widely travelled musician, and that is beautifully demonstrated on his latest release, a collaboration with Norwegian singer Anneli Drecker. The album unfolds gradually, conjuring up myriad sound-worlds that lull you into a hypnotic state: one moment transporting you to Morocco with repetitive Gnawa rhythms, then to the Arctic via Drecker's distinctively Nordic wordless vocals. Over the years, Adams has been a key player either producing or guesting on other artists' albums (Tinariwen, Robert Plant and Lo'Jo to name but a few), so it is a real treat to savour his own distinct musical creation. JF
2
Aurelio Martinez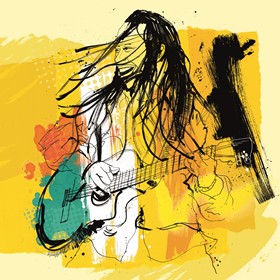 Darandi (Real World)
Aurelio Martinez, from Honduras, first had a Top of the World disc for his debut album, Garifuna Soul, back in 2006 (#36). He's long been an artist we have admired and championed within the pages of Songlines as a superb representative of Garifuna culture. But more than that, Aurelio is one of the greatest musicians in Latin America. Subtitled Celebrating 30 Years at the Heart of Garifuna Music, this fine Real World release, which includes detailed notes and photos, is almost like a Best Of where he revisits some previous songs and pays tribute to old Garifuna stars. He delivers laid-back, acoustic music from the Caribbean, what's not to like? SB
3
Debashish Bhattacharya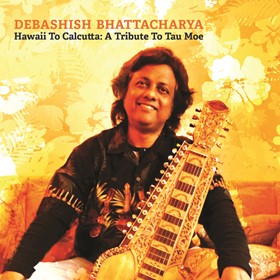 Hawaii to Calcutta: A Tribute to Tau Moe (Riverboat)
This album was many years in the making, but quality doesn't need to be rushed. This is Bhattacharya's homage to the superb guitarist Tau Moe (1908-2004) who, however unlikely it may seem, popularised Hawaiian music in India in the 1940s. The slide guitar suits Indian music very well because it can glide between notes – and there are some beautiful ragas here, including the transcendent 'Papa Tau'. But it's the infectiously romantic Hawaiian tracks – 'Meeting by Waikiki' and 'E Ku'u Morning Dew' – that are most memorable. It's an incredible musical journey stretching halfway round the globe. SB
4
Kapela Maliszów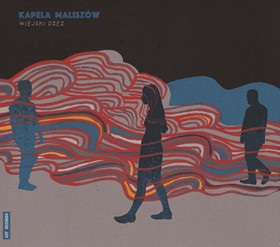 Wiejski Dżez (Unzipped Fly)
The honest simplicity of this Polish family band is heart-warming. An instrument-maker father, Jan Malisz, dashing off hurdy-gurdies and nyckelharpas in his workshop, with his two incredibly talented children Kacper (18 years old) on violin and Zuzanna (14 years old) on drum and vocals. But the music is anything but simple – the improvised violin melodies going round and round, the fluid drum rhythms, impossible to predict or anticipate, surging through all their veins and the way the music suddenly steps up in pitch and energy. Their 2014 debut sounded more traditional, but most of Wiejski Dżez (Village Jazz) sounds radical and new. SB
5
Lau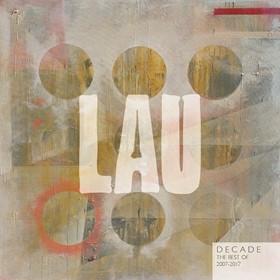 Decade: The Best of 2007-2017 (Lau Scotland)
It's no secret that I've long been a fan of the Scottish trio of Martin Green (accordion and electronic wizardry), Aidan O'Rourke (fiddle) and Kris Drever (vocals, guitar). Normally Best Of albums don't feature on our end of year list but this one really merits a shout-out as Lau have set the benchmark for experimental and exciting folk music over the last decade. Tracks such as 'Hinba' from their debut Lightweights & Gentlemen sound as fresh as it did back in 2007. The trio are currently touring the UK, enthralling their loyal fan base and winning many new admirers along the way with their superb musicianship and wonderfully intuitive playing. JF
6
Orchestra Baobab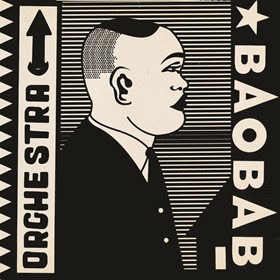 Tribute to Ndiouga Dieng (World Circuit)
Senegal's Orchestra Baobab are one of the great success stories of world music – a classic band reformed by World Circuit who turned out to be just as good as they'd ever been. This is their first album for ten years, but they still have the characterful sax of Issa Cissoko and warm vocals of Balla Sidibé and Rudy Gomis. They've lost the sparkling guitar of Barthélémy Attisso and the voice of Ndiouga Dieng, to whom the album is dedicated, but have the refreshing new kora sound from Abdouleye Cissoko, plus on 'Sey', the vocals of Thione Seck, one of the original singers from the 1970s. The music goes on and on! SB
7
Karine Polwart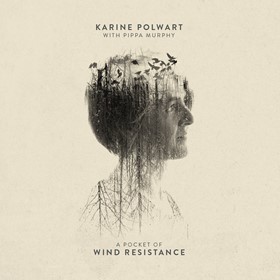 A Pocket of Wind Resistance (Hudson Records)
This is the accompaniment to Polwart's solo theatre show, Wind Resistance, premiered in Edinburgh in 2016. I was lucky enough to see it at this year's Celtic Connections and it left a profound impression. Polwart is a captivating storyteller, recounting tales of love, loss, and the marvel of migrating geese who create a 'pocket of wind resistance.' 'Stepping up, falling back, labouring and resting' is repeated like a mantra throughout. The songs, both original and traditional, are embellished by Pippa Murphy's ingenious sound design (including marimbas and birdsong). A beautiful piece of work and an album to be cherished. JF
8
Oumou Sangaré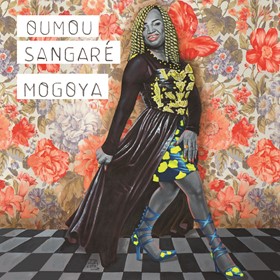 Mogoya (No Format!)
Here's how to make a comeback. The doyenne of Malian song propelled herself resoundingly back into the spotlight after eight years and signed to a new label. Oumou's voice is as powerful as ever but there's a contemporary freshness to the album's sound, augmented by electric guitars and synths alongside the usual traditional Malian instrumentation. On evidence of her recent live performances at various festivals this year, she's clearly revelling her return to the stage. 'Perhaps her funkiest album to date,' is how our Songlines reviewer summed it up; I wholeheartedly agree. JF
9
Saz'iso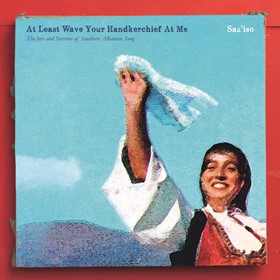 At Least Wave Your Handkerchief at Me (Glitterbeat)
This is some of the best music I've heard all year. This hand-picked group of southern Albanian singers and instrumentalists was put together by Joe Boyd, who became transfixed by the sounds from this neglected corner of the Balkans. If you like the music of Epirus in Greece, you'll love this. You'll probably love it even if you don't. The keening clarinet of Telando Feto gets the album off to a soulful start. There's infectious violin from Aurel Qirjo and powerful vocals from Donika Pecallari and Adrianna Thanou. Their London show was a memorable party. Superb. SB
10
Trio da Kali & Kronos Quartet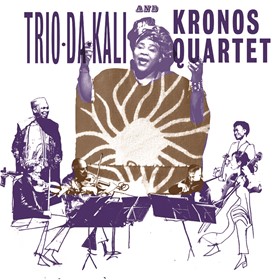 Ladilikan (World Circuit)
This Malian trio came about thanks to the Aga Khan Music Initiative and we first wrote about them back in 2015. Thankfully their long-awaited debut didn't disappoint. It features the partnership of an American string quartet with the powerhouse combination of Lassana Diabaté on balafon, Mamadou Kouyaté on ngoni and the amazing singer Hawa Diabaté. Kronos' David Harrington was reminded of gospel singer Mahalia Jackson when he first met Hawa and the resemblance is uncanny. Hawa's voice is most definitely a highlight but the musicianship is also superb and brilliantly innovative. JF
11
Anda Union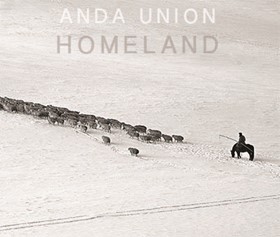 Homeland (Hohhot Records)
There's something incredibly evocative about the sound created by this young group from Hohhot, Inner Mongolia. From the vigorous, rhythmic thrumming of the morin huur (horse-head fiddle) and sonorous khöömei (throat singing) of the opening track 'Jangar', through to the soulful, singing and yearning for their homeland and former nomadic lifestyle, they have a real talent for conjuring up images of huge expanses of grasslands, with horses galloping across the steppes. The word anda means blood sister or brother in Mongolian, a word that dates back to the time of Genghis Khan and on evidence of this album, these musicians have an extremely powerful anda or union. JF
12
Bollywood Brass Band & Jyotsna Srikanth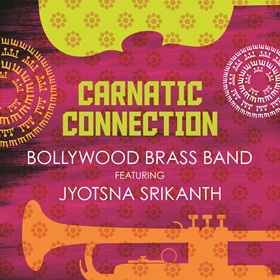 Carnatic Connection (Bollywood Brass Band)
Violin and brass are an unlikely mix. But in their separate spheres London's Bollywood Brass Band, specialising in Indian filmi covers, and Jyotsna Srikanth, Karnatic violinist extraordinaire, have the skills to make this work. Previously BBB have focused on Mumbai's Bollywood music, but the involvement of Srikanth turned them towards South Indian film. So here we have the music of AR Rahman, Ilayaraja and others. For the first time, BBB have composed original music for the 1948 classic Chandralekha. The music and pictures are extraordinary. SB
13
Calypso Rose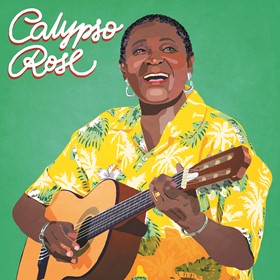 Far from Home (Because)
The doyenne of calypso is having quite a year. The 76-year-old won the WOMEX Artist Award in October and she's currently touring her latest album, Far from Home, produced by Ivan Durán and featuring the musical maverick Manu Chao. 'No man alive or dead could come and take the crown off mi head' she sings on the song 'Calypso Queen', making reference to her status as the Caribbean's leading Calypsonian – no mean feat in largely male-dominated scene. Her recent London gig was like a carnival party, with Rose full of feisty spirit and demonstrating a wicked sense of humour. This is music guaranteed to bring a bit of Caribbean sunshine into your life. JF
14
Roberto Fonseca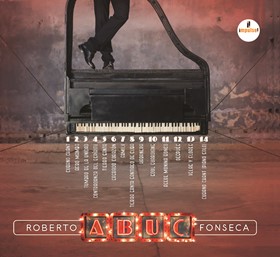 ABUC (Impulse!)
The young and ferociously talented Cuban pianist (and last issue's cover star) Roberto Fonseca pays homage to his homeland on his latest release, which takes us on a dizzying whistle-stop tour of Cuba's array of musical styles – from mambo to chachachá. With a wealth of guests, including rising singing star Daymé Arocena and BVSC veterans Manuel 'Guajiro' Mirabal and Eliades Ochoa, ABUC (Cuba spelt backwards) is a sure-fire boost to Cuba's long-standing reputation as being one of the most exciting musical hotspots on the planet. Fonseca is currently touring in France and comes to London next March – I for one, cannot wait to see him perform live. JF
15
Derek Gripper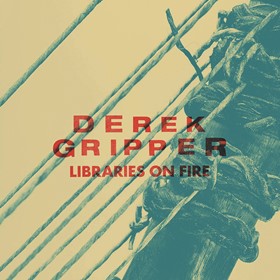 Libraries on Fire (Derek Gripper)
South African guitarist Derek Gripper has become a favourite at Songlines. Not just because of his superb performances with John Williams at the Songlines Encounters Festival last June, but because he's such a superb musician and cool guy. Like his earlier One Night on Earth, this album is mostly rearrangements for six-string classical guitar (see p87) of kora pieces by Toumani Diabaté, Ballaké Sissoko and others. Aside from playing sublime West African music in a way that makes it more 'classical,' he is also making it into something more abstract and pure, like Bach played on the piano rather than harpsichord. A tremendous achievement. SB
16
Kefaya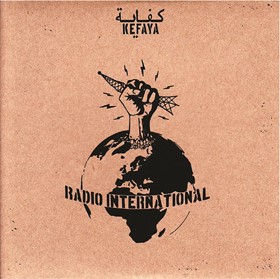 Radio International (Radio International Records)
This band became an instant favourite at Songlines as soon as we received this, their debut, in January. The London-based collective is the brainchild of guitarist Giuliano Modarelli and pianist Al MacSween. There's an impressive variety of styles and collaborators on evidence here, from the Ethiopian-horn-fuelled 'Indignados' through to the strident flamenco vocals of Chico Pere on 'Protesta Flamenca' and the Indian-infused sounds of 'Manush'. It's all interspersed with radio broadcast samples conveying the idea of an international radio station with no borders – timely and important sentiments, given the alarming current trend for closing borders and restricting the movement of people. JF
17
Lakou Mizik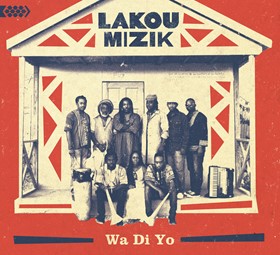 Wa Di Yo (Cumbancha)
Haiti has such a great musical history, it's a shame that the political and natural disasters of recent years have closed Haitian music off from the outside world. Lakou Mizik, a multi-generational group born in the aftermath of the 2010 earthquake, can hopefully be one of the first bands to change this. The music on Wa Di Yo, their debut, is catchy and uplifting – vocals, guitar, percussion – and clearly shows that Haiti shouldn't be silenced. In Haitian Creole, lakou means a backyard where people come to sing and dance, and also 'home,' a place of ancestral spirits. It sounds like a good place to be. SB
18
Leyla McCalla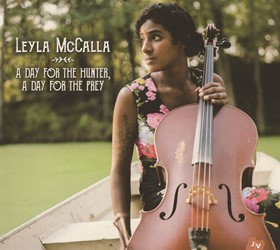 A Day for the Hunter, A Day for the Prey (Jazz Village)
This is the second album from the former Carolina Chocolate Drop musician that sees McCalla delve deeper into her rich Haitian heritage. She has a lovely languid and evocative voice and sings in English, French and Haitian Creole, as well as playing cello, tenor banjo and guitar. She's joined by some top-class guests too, including Marc Ribot who plays electric guitar on the traditional Haitian song, 'Peze Café' and fellow former Chocolate Drop Rhiannon Giddens who provides gorgeous harmonies on 'Manman', written by Haitian folk singer and activist, Manno Charlemagne. JF
19
Vaudou Game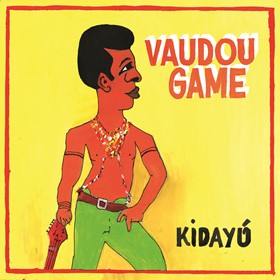 Kidayú (Hot Casa Records)
For Vaudou read voodoo, the all-powerful African religion of Togo and Benin. And this band, formed in 2014, are like the 21st-century version of the wonderful Orchestre Poly-Rythmo de Cotonou, likewise driven by local voodoo rhythms. Led by Togo-born, now French-resident vocalist and guitarist Peter Solo, Vaudou Game have a leaner and funkier sound, but animated by the complex percussion sounds of the region. Yet there's a lot more in the mix besides – Afrobeat and, more surprisingly, Ethiopian echoes. Kidayú is their second album, after 2014's Apiafo, and it's certainly my African party album of the year. SB
20
Various Artists, Featuring Musicians of the Calais 'Jungle'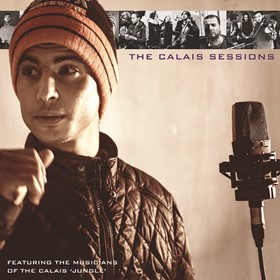 The Calais Sessions (Sessions of the World)
The title says it all: cellist Vanessa Lucas-Smith and other UK-based artists record with musicians found in the migrant and refugee camp known as the Calais 'Jungle'. The tracks range from an autobiographical song by Moheddin Aljabi, a Syrian tailor and a powerful solo by Afghan Mohammed Ismail, who fled from the Taliban. Other tracks are much more 'produced' by the UK musicians, but the shared aim of humanising the camp makes it hang together. Now the 'Jungle' is no more, what has happened to these musicians? SB
21
Tarek Abdallah & Adel Shams El-Din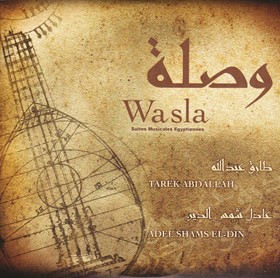 Wasla (Buda)
This is a remarkable record, but I've also picked it because I've twice seen how well they perform live. The ingredients are simple: Tarek Abdallah is one of the best Egyptian oud players and Adel Shams El-Din, who has played with many great masters and is genius on the riqq (tambourine), which gives the music its backbone. This album is a statement of faith in the contemporary power of traditional Arabic music – creating large suites, or wasla, around particular maqams (Eastern modes). As Abdallah says, "classical Arabic music is about innovation." SB
22
Lila Downs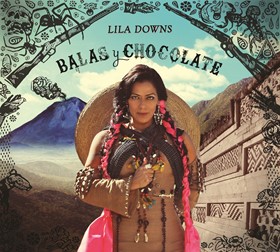 Balas y Chocolate (Sony Music)
As 2015 has been the Year of Mexico in the UK, we've seen a sprinkling of Mexican performers in town – masked wrestlers Luche Libre and the Ballet Folklorico de Mexico – although, sadly, not the remarkable Lila Downs. From her groundbreaking Tree of Life, through her contributions to the Oscar-winning Frida soundtrack, to this celebration of the tragedy and joy of Mexico with its Day of the Dead artwork, Downs has been one of the most arresting artists from Latin America. The title translates as 'Bullets and Chocolate' with musical nods to mariachi, corrido and a guest appearance from superstar Juanes. SB
23
Tigran Hamasyan & the Yerevan State Chamber Choir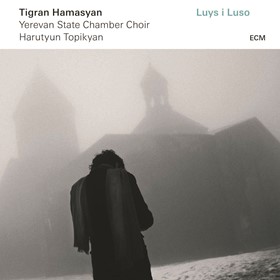 Luys i Luso (ECM)
Armenian pianist Tigran Hamasyan is well-known in the jazz world, but having relocated from the US to Armenia, this album really goes into his roots. Rather like Jan Garbarek with the Hilliard Ensemble, he improvises over sacred Armenian hymns and chants. The Yerevan State Chamber Choir sing pieces ranging from fifth-century Mesrop Mashtots to 20th-century Komitas, with Hamasyan adding sometimes minimal piano touches and sometimes impassioned outbursts. But he always lets the choral music speak. SB
24
Seckou Keita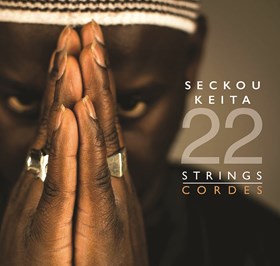 22 Strings (ARC Music)
This is one of two kora albums picked this year – and like Ballaké Sissoko, Seckou has featured on our Best Of lists before (in 2013), for his duo with the Welsh harpist Catrin Finch. But this is an extremely personal piece of work, named after the 22-stringed kora that still exists in Seckou's home region of Casamance, in southern Senegal. The gorgeous and elegant sound he creates belies the fact that it's just him – at times it sounds like he's got several koras backing him. Seckou also shows off his vocal skills on a couple of tracks, including the delightfully serene 'Mandé', a praise song to his Keita ancestors. JF
25
Sam Lee & Friends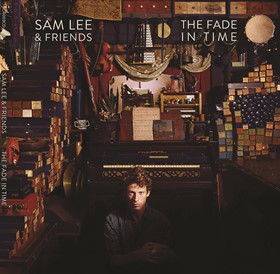 The Fade in Time (Nest Collective Records)
There's been no shortage of terrific British and Irish folk releases this year, but Sam Lee's second album is for me, the most original. With its intriguing instrumentation (trumpet, Jew's harp, cello, shruti box, dulcimer and various percussion) through to the snippets of archival recordings, Lee's sensitive and expressive voice brings to life the songs he has collected from travellers across England, Scotland and Ireland. A hugely engaging performer, Lee is a man on a mission to dispel the stuffy image of the song collector and share the fascinating tales he's unearthed on his travels. JF
26
Mariza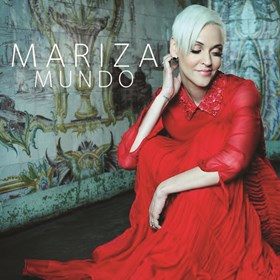 Mundo (Warner Music Portugal)
As reported in the last issue (#113), Portugal's leading lady of fado is in a very happy place right now – good news for anyone who has previously given fado a wide berth due its tendency to be plaintive and frankly miserable. Several classic fados do feature on this album, but there are also some extremely catchy power ballads like 'Saudade Solta', written by the Deolinda brothers Pedro da Silva and Luís José Martins. Mariza has teamed up again with the Spanish producer Javier Limón, and they clearly have an affinity as this is a bold and beautiful album proving Mariza is still one of the ultimate performers around. JF
27
Titi Robin & Mehdi Nassouli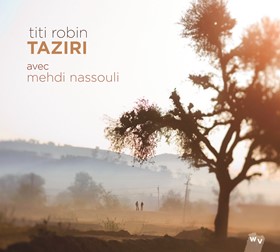 Taziri (World Village)
The lithe, supple and catchy 'De Mashreq à Maghreb' has been a favourite track this year. Its name takes us from the east to the west of the Arab world and this whole album – entitled after a Berber girl's name meaning 'Moonlight' – is a delight. The music is composed by Titi Robin for this collaboration with the Moroccan Mehdi Nassouli on vocals (in Arabic) and gimbri (Gnawa bass lute). But don't think this is Titi Robin goes Gnawa, the inspiration ranges much wider and it includes Zé Luis Nascimento on percussion and Francis Varis on accordion alongside Robin's delicate guitar and buzuq. SB
28
Ballaké Sissoko & Vincent Segal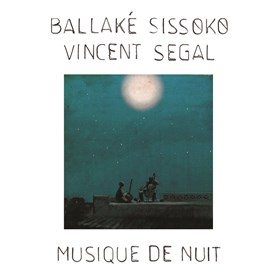 Musique de Nuit (No Format!)
Ballaké Sissoko is one of Mali's great kora players and Vincent Segal is a French cellist and producer of remarkable refinement. Their debut, Chamber Music, was one of Jo Frost's picks of 2010 and this is just as good – perhaps better as the duo have performed together so much they seem to respond to each other instinctively. The contrast of plucked and bowed strings is much of the magic, although Segal is frequently playing pizzicato or creating percussive or flute-like sounds on his cello. The title comes from the fact that much of the album was atmospherically recorded at nighttime on Sissoko's rooftop in Bamako. SB
29
Mahsa Vahdat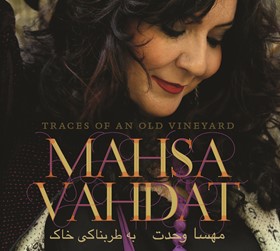 Traces of an Old Vineyard (KKV)
There's an intensity to Vahdat's voice that really compels you to listen. She sings songs about wine, love, beauty, hope and freedom, by the Persian poets Hafez, Rumi and Khayyam, still revered in Iran today where Vahdat lives, despite all the difficulties that brings as a female musician who isn't allowed to perform in public. "If you ban someone from singing, it's like telling them not to smile or cry," Vahdat said earlier this year (in #107). Credit must also be given to her Norwegian label KKV who have supported both Mahsa and her sister Marjan, enabling us to hear this deeply soulful music. JF
30
Various Artists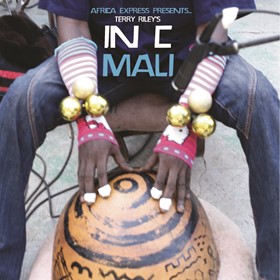 Africa Express Presents… Terry Riley's In C Mali (Transgressive Records)
There's been plenty of interpretations of Terry Riley's minimalist masterpiece 'In C' but this one, from the Africa Express team, led by conductor and violinist André de Ridder, is surely the most original. Recorded in Bamako and performed in the Turbine Hall of Tate Modern to celebrate the piece's 50th anniversary, it grabs you from the outset, with resonating balafons that underpin the whole piece. The layers build as kalimba, kora, calabash and other instruments join, until you're completely hypnotised by this superb showcase of West African music. JF
31
Aurelio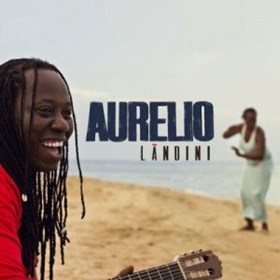 Lándini (Real World)
There's something highly addictive about the rhythmic Garifuna sound. I've been a fan of this distinctive Central American music since first hearing the Belizean artist Andy Palacio. Aurelio has, since Palacio's death, firmly established himself as an ambassador for Garifuna culture. His latest album is rooted in the paranda and punta musical traditions, and its title – meaning 'Landing' – refers to when the British forced the Garifuna people into exile in the 18th century. Many of the songs are instilled with a sense of melancholy, yet ultimately Lándini is a celebration and homage to the richness of Garifuna culture. JF
32
Aziza Brahim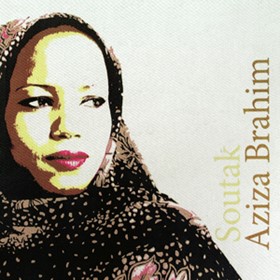 Soutak (Glitterbeat)
Born and raised in an Algerian refugee camp, the young Saharawi singer has become a champion for her people from the occupied state of Western Sahara. There's a simplicity in the acoustic musical arrangements, combined with the poignancy of Brahim's soulful singing that lend a grace and dignity to these songs about resistance, freedom, longing and homeland. They have a political resonance too, especially the song 'Gdeim Izik' about the protest camp taken down by the Moroccans. It's a spare and powerful tribute to a land and sorrowful plight of its people, sadly overlooked by the outside world. JF
33
Kassé Mady Diabaté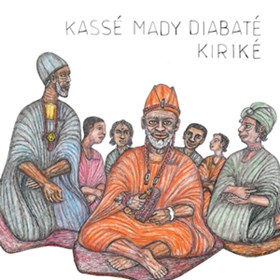 Kiriké (No Format!)
Kassé Mady Diabaté is one of the great vocalists of Mali, accompanied here by a top group of instrumentalists. There's Makan 'Badjé' Tounkara on ngoni, Lansiné Kouyaté on balafonand Ballaké Sissoko on kora, plus Vincent Segal on cello, who is also responsible for the exquisite production. There are just eight tracks – many of them connected to hunting – and it really feels like you're sitting right there among the musicians. All the instruments are heard on just one track, 'Sori', but the whole album is intimate, powerful and gorgeously recorded. SB 
34
Toumani & Sidiki Diabaté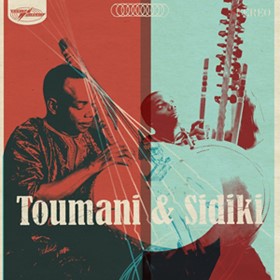 Toumani & Sidiki (World Circuit)
Expectations were high for this record, but it delivers. According to Toumani, the family have been making music in West Africa for 700 years and what we have here is the transmission of that tradition in action. Toumani plays kora duets with his 23-year-old son Sidiki, named afer his grandfather who established the kora as a solo instrument. It's an elaborate concoction of gourd, cow skin, sticks and 21 strings that represents Malian music at its most sophisticated. The filigree music is sublime and Lucy Durán's notes are enlightening. SB
35
Piers Faccini & Vincent Segal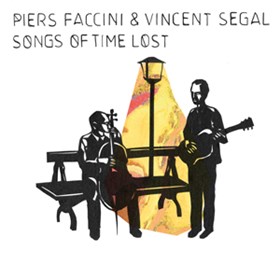 Songs of Time Lost (No Format!)
Like many of the label's releases, this is a beautifully crafted album of song, guitar and cello. Faccini is an English singer-songwriter with a gorgeously languid singing style. He sounds at times like Nick Drake, but he also sings in Italian on a couple of traditional Neopolitan songs and in Creole on a maloya-inspired track from La Réunion. The two have been good friends since the 80s, which possibly explains the ease and naturalness of their partnership. Faccini's voice floats dreamily above the deep resonance of Segal's cello that acts as the bedrock to the whole sound. JF
36
The Gloaming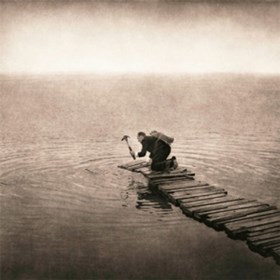 The Gloaming (Real World)
This new collective evocatively known as The Gloaming revisit traditional Irish music but with a fearless sense of experimentation. The haunting vocals of Iarla Ó Lionáird combine with the effortless fiddle of Martin Hayes, eerie Hardanger fiddle of Caoimhín Ó Raghallaigh, and solid guitar of Dennis Cahill. Then there's the piano playing of Thomas Bartlett that takes the sound onto a whole other level, out of the trad box and placing it firmly into a new, exciting realm. The 'Opening Set' is a wondrous 16-minute-plus tune that slowly builds in intensity – it goes down a storm at their fantastic live shows. JF
37
Kronos Quartet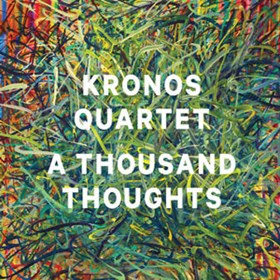 A Thousand Thoughts (Nonesuch)
Celebrating their 40th anniversary, Kronos Quartet have released an album that clearly demonstrates how widely they've ranged in their inspiration. There are a few tracks (with Astor Piazzolla and Asha Bhosle) that have been previously released, but most of the material is new. Alongside music from Vietnam, Afghanistan, Turkey, Ethiopia and the American South, it includes an eerie version of the rebetikatrack 'Smyrneiko Minore' by Greek singer Marika Papagika, which Harrington describes as containing his "favourite note of all time." SB
38
Driss El Maloumi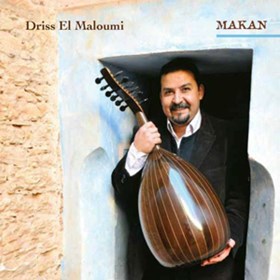 Makan (Contre Jour)
Moroccan oud player Driss El Maloumi stands out both for his instrumental mastery (he's director of the conservatoire in Agadir) and for his innovative approach – for instance the 3MA project with kora player Ballaké Sissoko and valiha player Rajery in 2008. This trio album with two percussionists – his brother Said El Maloumi (on frame drum and Iranian tombak) and Lahoucine Baquir (on frame drum and darbouka) ranges from the bluesy 'Imtidad' and the filigree 'Tawazoun' to the playful 'Intidar'. There's lyricism, virtuosity and imagination – plus a couple of songs too. SB
39
Robert Plant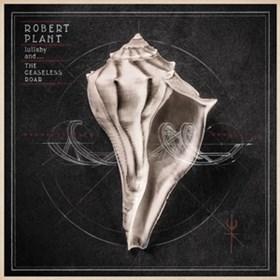 Lullaby and… The Ceaseless Roar (Nonesuch)
The ex-Led Zep frontman is no stranger to dabbling in African sounds. What makes this album so refreshing is that there is nothing tokenistic about the contributions from his band members. Intrinsic to the album is the rasping, raw sound of the ritti (one-stringed violin) and kologo (lute) from Gambia's Juldeh Camara together with Justin Adams, who plays guitar, ngoni and basically anything else he can lay his hands on. Add drummer Dave Smith, bassist Billy Fuller, guitarist Liam Tyson and keyboardist John Baggott and the end product is a powerful collaborative effort. JF
40
Söndörgő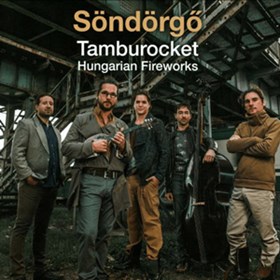 Tamburocket Hungarian Fireworks (Riverboat Records)
We've been champions of this Hungarian group since their brilliant collaboration with Gypsy sax player Ferus Mustafov in 2008. Söndörgő's sound is light, springy and delicately plucked. They play the virtuoso tambura music of Hungary's Serbian and Croatian communities and, as they've proved in recent concerts at WOMEX and in London, they do it with style. This album includes vibrant examples of their core repertoire, plus interesting takes on Macedonian music. The band are three brothers and a cousin, plus Attila Buzás on bass tambura. SB
41
Oana Cătălina Chiţu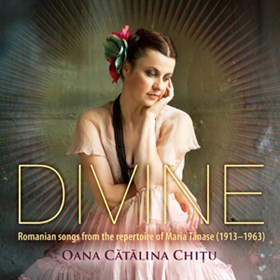 Divine (Asphalt Tango)
A real treat this one to mark the centenary of Maria Tănase (1913-1963), the Romanian Edith Piaf. Chiţu brings these songs alive with an excellent ensemble of violin, accordion, sax, guitar, cimbalom and bass. The songs are nostalgic and romantic and given a dark, Oriental tone by Chiţu's chiaroscuro alto voice. There's a tasty Romanian tango in 'Habar N-ai Tu' and the way she draws out the introduction to 'Aseară Ti-am Luat Basma' surrounded by filigree cimbalom flourishes is gorgeous. SB
42
Family Atlantica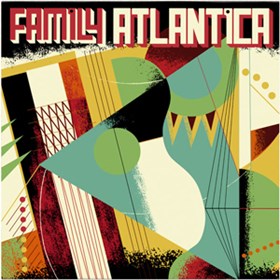 Family Atlantica (Soundway)
This band is a product of the fertile, multicultural metropolis that is London. The charismatic vocalist, Luzmira Zerpa, is Venezuelan and the other key members are London-born Jack Yglesias and Nigerian/Ghanaian percussionist Kwame Crentsil. Not surprisingly Family Atlantica's self-titled debut follows an ida y vueltabetween Africa, South America, the Caribbean and Europe – with some spectacular percussion at its core. Guest artists include Senegalese Gnawa Nuru Kane and the wonderful Mulatu Astatke, who Yglesias got to know as a member of Ethiopian band The Heliocentrics. A life-affirming debut. SB
43
Catrin Finch & Seckou Keita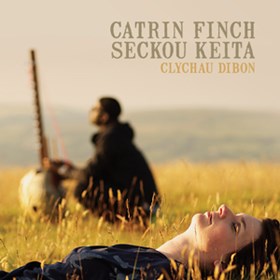 Clychau Dibon (Astar Artes)
This isn't the first kora collaboration to be featured in our Best of the Year list but it's certainly the first to include the harp. Classically trained Welsh harpist Catrin Finch has joined forces with Seckou Keita, Senegalese UK-based kora player, and they've produced an album of real beauty. The album's title sounds like it could be either Welsh or Wolof, in fact clychau is Welsh for 'bells' and dibon is a West African hornbill, but also the second bass string on a kora. There's a wonderful symmetry to this music – at times it's hard to distinguish between the two instruments, held in such high esteem in their respective cultures. This is an album of real class. JF
44
Jupiter Okwess International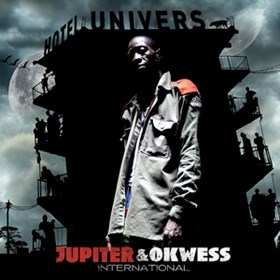 Hotel Univers (Out Here Records)
Lead singer Jupiter Bokondji was the subject of a French documentary called Jupiter's Dance back in 2006, so this international debut has been long anticipated. Jupiter has the swagger and looks of a bona fide rock star yet at the same time there's an ageless wisdom to his expression. The album is a hard-hitting critique about the Congo's history of colonisation, independence, dependence and corruption – Jupiter feels his country is still at war because of the avarice of its people. Despite the serious nature of the songs, there's a raw energy to this edgy and funky music, and live, this band simply rock. JF
45
Çiğdem Aslan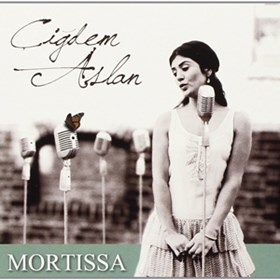 Mortissa (Asphalt Tango)
This is London-based Aslan's debut disc. She is a lioness of Greek and Turkish rebetika, and focuses on the smyrneika style from Smyrna (now known as Izmir) that was shared by Turks, Greeks, Armenians and Jews. Alongside Aslan's idiomatic vocals, there are excellent instrumental contributions from Nikolaos Baimpas on kanun, Pavlos Carvalho on bouzouki, and Meg Hamilton on violin.
46
Buika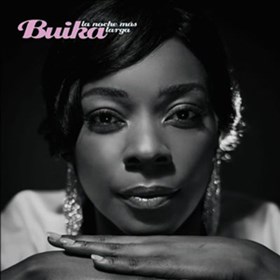 La Noche Más Larga (Warner)
A sumptuous, emotionally charged set of songs from Concha Buika, a flamenco singer from Mallorca who has turned more towards jazz for this highly polished release recorded in Miami. Buika's live performances can at times be unnerving with her no holds barred approach on stage. But she's pulled out all the stops in the studio and her voice sounds better than ever. 
47
Kayhan Kalhor & Erdal Erzincan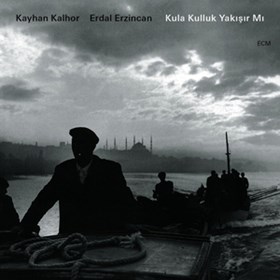 Kula Kulluk Yakısır Mı (ECM)
The only drawback with this album is the hard-to-remember title (if you don't speak Turkish). It's a folksong, which translates as 'how unseemly it is to follow anyone slavishly,' advice that both of these master musicians have always taken to heart. This is a largely improvisational duo performance by Iranian kamancheh (spike fiddle) player Kayhan Kalhor and Turkish saz player Erdal Erzincan. The two musicians create a tapestry that unfolds organically over an hour with moods ranging from introspection to elation. It was recorded live in Turkey and the contrasting textures of bowed and plucked strings sparkle brilliantly off each other. SB
48
Bassekou Kouyaté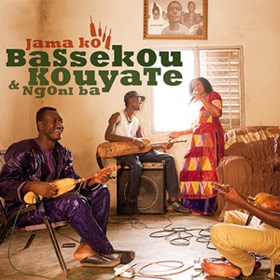 Jama Ko (Out Here Records)
This recording demonstrates exactly what puts Mali at the top of the African music charts. Jama Ko is a fiercely contemporary album produced by Howard Bilerman (Arcade Fire), though it is rooted in the nimble, yet rough-edged sound of the ngoni, the desert lute that goes back centuries. The extremely catchy title-track is a call for unity and peace, while 'Kele Magni' features the magnificent Khaira Arby from Timbuktu, under Islamist control when the album was recorded. 'Sinaly', with Kasse Mady Diabaté, refers to a historical Malian king resisting radical Islam. Powerful content and a thrilling sound. SB
49
Leyla McCalla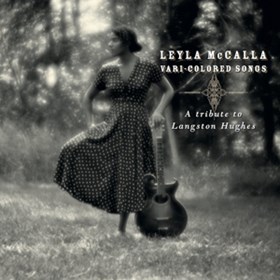 Vari-Colored Songs (Dixie Frog)
This is the debut solo release from the newest member of the Carolina Chocolate Drops. Born in New York to Haitian parents, McCalla grew up reading the works of American poet and social activist Langston Hughes and in tribute, has set some of his poems to music. In addition to these poem-songs are some beautiful a capella Haitian-Creole songs. Besides her beguilingly languid singing style, McCalla is an impressive cellist and plays a mean banjo too. An album steeped in the Caribbean and Haitian roots of America's South. JF
50
Rokia Traoré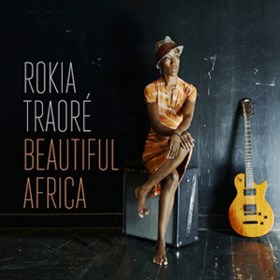 Beautiful Africa (Nonesuch)
Ever the innovator, Rokia has, for her latest album, hooked up with producer John Parish who is best known for his work with PJ Harvey. Perhaps it's his influence as Beautiful Africa is certainly a rockier affair – but still innately Malian, with some fabulous ngoni from Mamah Diabaté, and some feisty female backing vocals. You really get a sense that Rokia has a determined intention of getting her message across, whether singing in Bambara, French or English. Standout tracks include 'Mélancholie' and the title-track. Another class act from Mali's first lady of song. JF