Monday, February 18, 2019
The best fusion albums of 2018
All of these Fusion albums received the maximum of five stars when reviewed in Songlines magazine in 2018, featuring Catrin Finch & Seckou Keita, Baul Meets Saz, Xylouris White and more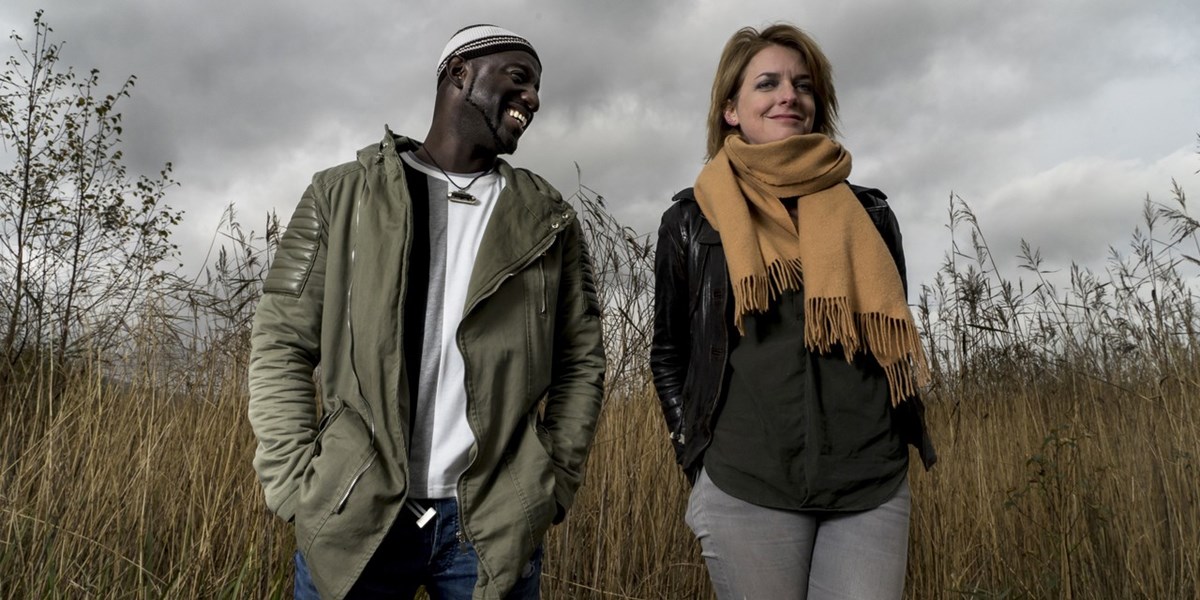 In every issue of Songlines magazine we review the best new albums from around the world in different geographical categories: Africa, Americas, Asia, Europe, Middle East, Pacific and Fusion. Below are all of the albums from the Fusion section which received a coveted five-star rating in 2018. If you are seeking your next favourite album, then look no further, and if you would like to explore some additional recommendations, visit Songlines Music Awards 2018. 
To enjoy reviews of the best new releases, as well as interviews with leading artists and features that explore music traditions around the world, consider subscribing to Songlines.

Xylouris White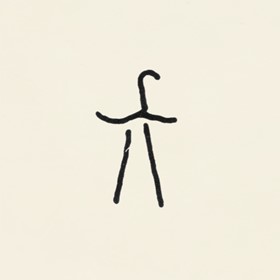 Mother Bella Union (37 mins) ★★★★★
George Xylouris and Jim White are a mesmerising double act, what with the Cretan laouto player and singer's nimble string work and centre-of-the earth vocals blending with the inventive percussion of Australian drummer's drummer, Jim White. Their stirring sound, deftly captured on their albums Goats and Black Peak, is developed to astounding effect here, the legacy of a relentless international touring schedule that has won them praise across genres, and a determination to push their music to its limits and beyond. With Guy Picciotto from post-punk outfit Fugazi again on production duties, his DIY aesthetic underscoring the raw power of the duo's sound, Mother marks the birth of a braver, wilder but more playful Xylouris White – using instruments as imaginatively as children toys.
Opener 'In Medias Res' is a case in point: a kazoo-like reed instrument weaves through the duo's rugged but airy soundscape, fostering a sense of suspension between two cliff faces, time zones or even universes. Channelling his iconic father Psarantonis, Xylouris' quavering baritone – deep, resonant and full of pathos – lends extra wallop to the rocking lute/drums urgency of 'Only Love'. 'Achilles Heel' has Greek-language vocals so visceral they might actually be running backwards. 'Motorcycle Kondlilies' sees him switching to a higher register as strings flurry, rimshots clack and the tempo builds to majestic heights. Each track tells its own story, sparked from its own bouts of on-the-fly inspiration. A stellar work, then, from one of the bravest, most exciting acts around. Jane Cornwell

Erlend Apneseth Trio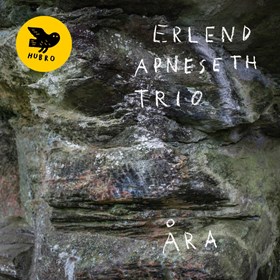 Åra Hubro (38 mins) ★★★★★
Apneseth is on the move again. His previous albums have investigated a more purist Norwegian folk (even when he's penned the tunes himself) and electro-acoustic improvisation, here the Norwegian Hardanger fiddler arrives at the culmination point of all of his work over the past three years. All his earlier areas of interest are absorbed into a folksy, rhythmically powered zone of abstraction; Apneseth has developed the perfect hybrid. The contents of this album itself are varied, although springing from the individualist palette of the leader, alongside Stephan Meidell (baritone acoustic guitar) and Øyvind Hegg-Lunde (drums and percussion).
The traditional and the synthetic are married in a deep cave of melancholic melody, with 'Tundra' sounding like Ry Cooder transposed to the northern wastelands; the trio's instruments are expertly and closely woven. 'Undergrunn' has an old-time folk feel at first, but then a ritual drum appears, and its pace quickens. Sometimes it's difficult to place the sound sources; indeed, the eerie 'Saga' features a mystery archive recording of a musical saw, its player unknown. Åra has a remarkable range of moods and textures, the pieces growing from single-voice melodies (invariably courtesy of Apneseth), and always negotiated with a calm authority. Martin Longley

Turkwaz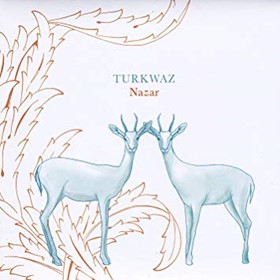 Nazar Turkwaz (50 mins) ★★★★★
I've been a fan of Canadian singer Brenna MacCrimmon for nearly two decades; back when she was a resident of Turkey, she featured on two great recordings on the Kalan label, Ayde Mori and Karşılama. Now she's a pivotal member of Toronto-based Turkwaz, a vocal quartet aptly describing itself as presenting 'music of the Middle East and Balkans in new and unexpected ways.' Whether in accompanied harmony, a capella on Bulgarian or Albanian numbers, or solo, the foursome – completed by Maryem Tollar, Sophia Grigoriadis and Jayne Brown, all with years of experience in award-winning folk ensembles – are celestial. Tracks range in origin from Syria to Macedonia by way of all points in between, and include two strongly Sufic ones sung in Arabic by Tollar. Transitions between non-contiguous traditions are rendered seamless by four guest instrumentalists (especially Naghmeh Farahmand on Persian percussion) improvising flawlessly.
Turkwaz also drum while singing, and few will stay seated during 'They Call Me Hüseyin the Charmer'. Singling out a top track on a CD of such consistent quality is an invidious task, so there are honourable mentions for lead vocalists MacCrimmon on 'Tiren Kara Tiren' and Grigoriadis on 'Apano stin Triandafilia'. Liner notes, particularly in the lyric translations, are tokenistic, but the recording quality is excellent. Marc Dubin

BCUC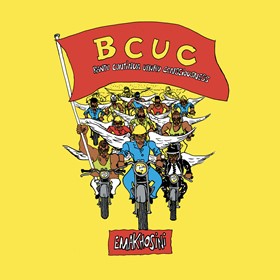 Emakhosini Buda Musique (39 mins) ★★★★★
The latest album from BCUC (Bantu Continua Uhuru Consciousness), Emakhosini, takes the listener on a journey that masterfully embodies the spirit of Soweto. This epic, just three-track album, which is sung mostly in Zulu, is theatre in musical form, as it confidently celebrates indigenous South African music with hints of folk, blues and rock.
'Moya', the 19-minute introductory track, hovers between ethereal soprano calls and heart-thumping crescendos comprised of tribal drumming, throaty male singing and nose-whistling. Traditional call-and-response singing, cowbells and a steady bass riff come together to form a musical experience that resembles a vibrant conversation.
'Insimbi', another lengthy track, is equally dynamic. Bound by the thread of the bass, it echoes the power balance between conflict and peace. The severe and raspy voice of Zithulele 'Jovi' Zabani Nkosi is countered by Kgomotso Neo Mokoné's soaring and soothing singing. Just after the track's midway point, there's a breakthrough when the magic truly unfolds in an unforgettable melody of rich harmonies. The final track, 'Nobody Knows', concludes the album on a dramatic and melodic note. Folk-like in format, this soul-stirring song is centred on traditional choral singing and drumming, while successfully integrating touches of rap and blues. Emakhosini showcases BCUC's mastery at fusing the contemporary with the ancient. Franki Black

Catrin Finch & Seckou Keita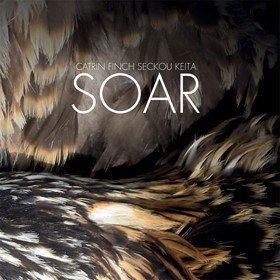 SOAR bendigedig (45 mins) ★★★★★
Here, at last, is the long-awaited new album from that remarkable duo, the classically trained Welsh harpist Catrin Finch and griot and kora player Seckou Keita. They explore the links between Wales and Senegal in their music and, five years on from Clychau Dibon (their gently elegant debut), SOAR celebrates another such connection. That magnificent bird, the osprey, spends the winter in West Africa but has begun breeding in mid Wales for the first time since the early 17th century. The first Welsh-born osprey in recent years to have travelled to Africa and returned to breed in the UK was christened Clarach, which gives the opening track its name, a gently drifting, tranquil piece that builds into a soaring duet. Then they begin to demonstrate their range. 'Bach to Baïsso' includes an excerpt from the Goldberg Variations – surely never played on the kora before – along with an ancient Senegambian tune. '1677' is a brooding, atmospheric piece inspired by memories of French rule in Africa, while 'Cofiwch Dryweryn' is another lament, for a Welsh valley flooded to create a reservoir. It's an exquisite album. Even the liner notes, by Andy Morgan, are intriguing, being written from the viewpoint of Clarach the osprey. Robin Denselow

Various Artists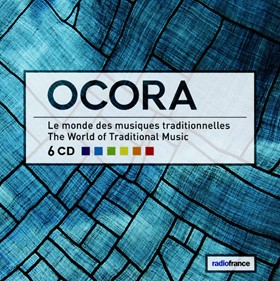 The World of Traditional Music Ocora Radio France (6 CDs, 432 mins) ★★★★★
Alongside Nonesuch's Explorer series, Ocora is perhaps the most important mother lode of authentic 20th-century field recordings of world music. Part of Radio France and the brainchild of the late composer-musicologist Charles Duvelle and Pierre Schaeffer, Ocora began recording African traditional music in the 50s. Disc one of this six-CD set celebrates that heritage with 15 tracks recorded in as many different countries; what is astonishing is that although they are unmediated and unamplified, if you imagine adding electric guitars and bass and a little rock'n'roll showmanship, you can hear the roots of almost everything achieved in later decades by the continent's best-known superstars from Youssou N'Dour to Thomas Mapfumo. From a rock fan's point of view, most extraordinary of all is an ancient chant from Burundi that sounds like the template for Dr John' s 1968 landmark New Orleans voodoo album Gris Gris.
The second disc does a similar job for the Arabic world and the Far East. Disc three travels to the Indian sub-continent; and the fourth to the Pacific Rim. The fifth one returns to Europe's folk traditions and the final disc crosses the Atlantic to cover north and South America. Most of these 'world in a box' compilations irritate the hell out of this reviewer with their global presumption and lack of focus. This one is a notable exception and is enhanced by a 94-page booklet, which is a model of its kind, devoted entirely to erudite descriptions of the music. Indeed, if there is a criticism it is that the text is almost too austere: a little more trumpet-blowing about Ocora's splendid and pioneering role in making these recordings would have been welcome. Nigel Williamson

Baul Meets Saz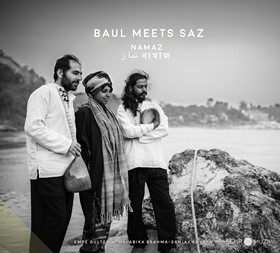 Namaz Seyir Muzik Records (66 mins) ★★★★★
Some musical fusions languish in the superficial, achieving little more than a novel combination of disparate sounds, while others operate on a much deeper level. This debut by Baul Meets Saz – an ensemble formed around the core trio of vocalist Malabika Brahma, saz (lute) player Emre Gültekin, and percussionist/guitarist Sanjay Khyapa – sits firmly in the latter category.
Born from a chance encounter in the summer of 2016, the ensemble seeks to explore the musical and philosophical correlation between the Bengali mystical tradition of the Bauls, one related to bhakti devotional song, and the allegorical poetry of the Anatolian bards known as aşik, which the saz commonly accompanies. Profoundly metaphoric in nature, the lyrical content has strong connections to both Hindu and Islamic symbolism, particularly through recurring themes of unification between human love and the divine. The mood gradually shifts between solemn contemplation (as on the opening 'Hridaya') and ecstatic joy, exemplified by 'Jaat Gyalo', with Brahma's voice remaining a powerful and moving focus throughout. Each piece is allowed to evolve organically, ebbing and flowing with a semi-improvisational quality. The absence of a clear bass instrument on Namaz creates a wonderful space at the heart of the recording, which only enhances the overall sense of depth. Additional tonal contrast is provided by the sparing presence of several guest musicians, who join the trio on duduk (Armenian oboe), doholla drum, saxophone and sarod and oud (lutes). A closing violin solo, hidden at the end of the album, gives a haunting implication of where the group's next release might take them. Charlie Cawood