Friday, April 13, 2018
Video exclusive: O/Modernt Chamber Orchestra & Indian sarod player Soumik Datta
Watch an exclusive video from the O/Modernt Chamber Orchestra with sarod virtuoso Soumik Datta.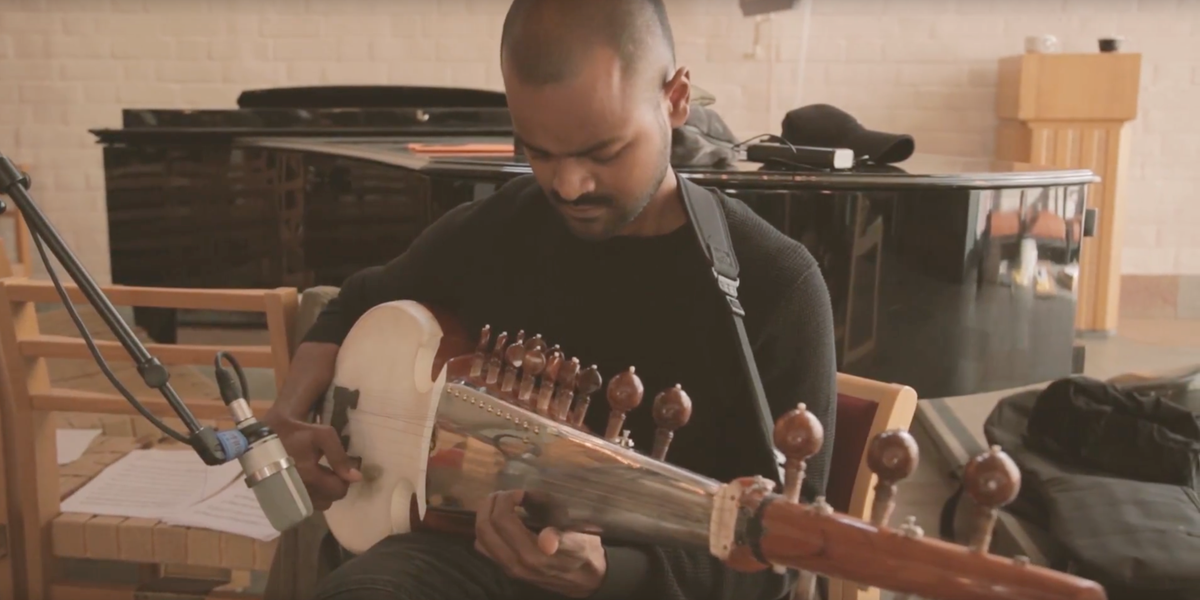 The concept of O/Modernt (Un/Modern in Swedish) was the brainchild of violinist Hugo Ticciati, with a view to explore the space between old and new. The album by the O/Modernt Chamber Orchestra – White Light: The Space Between – was inspired by the words of Arvo Pärt: 'I could compare my music to white light which contains all colours. Only a prism can divide the colours and make them appear; this prism could be the spirit of the listener.'
Thus, the tracks on White Light are presented as a juxtaposition of old and new, encouraging the listener to actively engage and become a part of the creation process. As Ticciati says in the album's liner notes: 'In today's overpolluted aural landscape we are constantly surrounded by noise representing itself as music... It is a desensitizing fog that eventually numbs our ability to engage dynamically with the music we actually choose to listen to. Relearning the art of active listening and aurally embracing the reality of music with heightened awareness reconnects us with the flow of sounds...'
On this video, sarod virtuoso Soumik Datta improvises over 'Mother of God, Here I Stand' by John Tavener.
The album White Light: The Space Between is available now.