Tuesday, October 15, 2019
Video premiere: 'Hada Jil' by Aziza Brahim
The Saharawi singer moves into electronic sounds with her new video set in the desert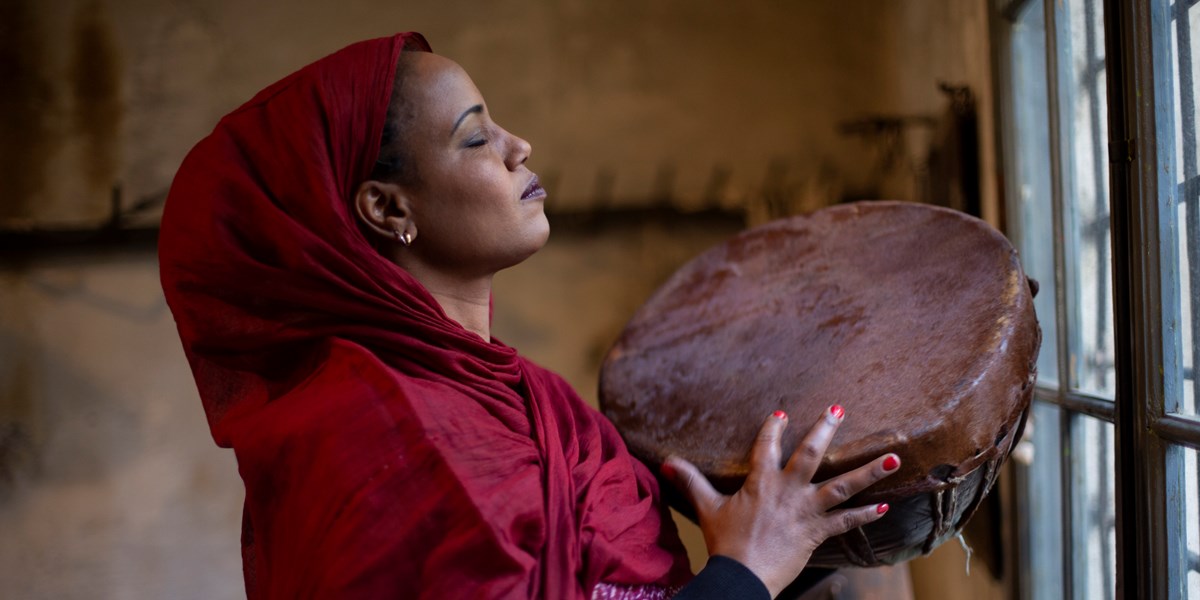 Aziza Brahim © Ana Valiño
Ahead of the release of her fourth album Sahari, Saharawi singer-songwriter and activist Aziza Brahim has dropped a video for the new single 'Hada Jil' – watch it below.
The song, whose title translates as 'This Generation', sees Brahim sing of the passion and determination of the youth of Western Sahara to win independence for their country. Officially controlled by Morocco, the state is considered by many to be the last colony in Africa. Brahim's subtle voice gives the song its distinctly Saharawi style as she is backed by low-key club-influenced beats, Malian-inflected guitar and a slight reggae vibe.
Sahari – her third album on Glitterbeat Records – is released on November 15. Made in Spain, where Brahim lives in exile, the album's production was made in collaboration with Amparo Sánchez of Amparanoia, lending a new sound to her music while keeping the lyrics as acutely political as ever. Look out for our review in the next issue, #154.
You can also catch Brahim on tour around the UK this week. The dates are:
October 17 – St John's College, Oxford
October 18 – The Jazz Cafe, London
October 19 – Turner Sims, Southampton
October 20 – Musicport Festival, Whitby
Watch