03 August 2018
Watch: 'Ahoulaguine Akaline' featuring Bombino
Playing for Change (PFC) releases the music video for 'Ahoulaguine Akaline', a track from Listen to the Music, the fourth album in the wonderful Songs Around the World series.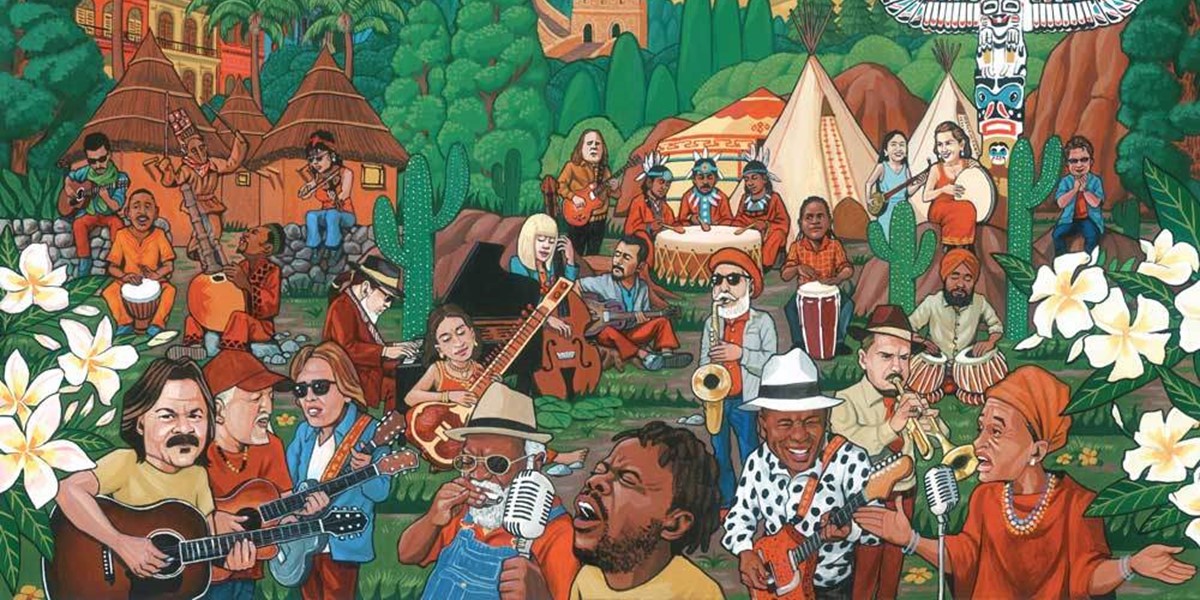 The artwork for new album, Listen to the Music
The brand new Listen to the Music album, the fourth in the Songs Around the World series by the Playing for Change organisation features over 200 musicians, including Afro Fiesta, TP OK Jazz Band, Warren Haynes and Preservation Hall Jazz Band among others. Geared towards connecting the world through its music, Playing for Change have recorded the components to this album in a whopping 25 different countries – the world is their recording studio!
Each of the 12 tracks from Listen to the Music sports its own video, recorded in the homeland of the featured musician. With yet another video to release in September and a vinyl pressing on the way, this is a project to get excited about!
'Ahoulaguine Akaline' features Bombino, the famed singer and guitarist hailing from Nigeria. Recorded in a tranquil setting with crisp sound, this is a perfect diversion from flashy, conceptual and overly colourful music videos that saturate the market. 
The last video of Listen to the Music, 'Congo to the Mississippi' will be released on September 7. Find out more about the project here. 
Watch