Thursday, February 14, 2019
Watch: Blick Bassy's homage to Cameroonian freedom fighter Um Nyobé in 'Ngwa'
Cameroonian singer Blick Bassy's latest single is from his album 1958, out on March 9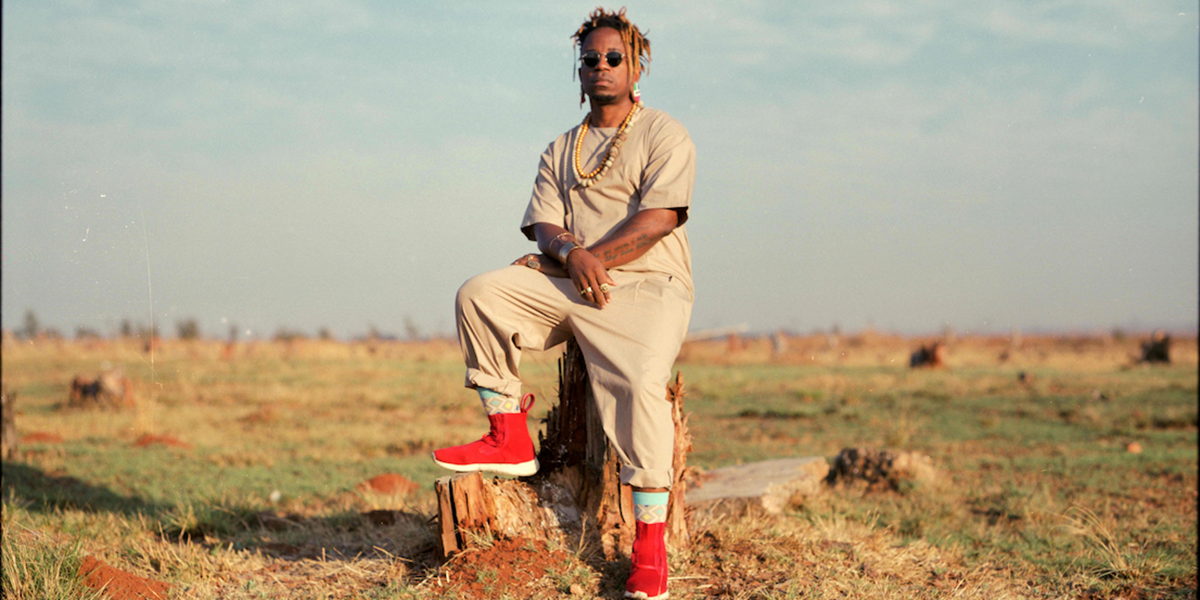 The moving and cinematic video for Cameroonian singer-songwriter Blick Bassy's latest single 'Ngwa' shows him pursued by French soldiers in a homage to Cameroonian anti-colonialist activist Ruben Um Nyobé.
Sung in his ancestral language Bassa, 'Ngwa' is the first single from his album 1958 (reviewed in Songlines #146 on sale March 1), which is dedicated to the memory of the leader of the Popular Union of Cameroon (UPC) who was shot dead by French soldiers in 1958, two years before the country attained independence. 
In the richly symbolic and highly cinematic video, shot in Lesotho and directed by South African Tebogo Malope, Bassy's character embodies the spirit of Um Nyobé while the narrative contains imagery that references Kenyan author Ngugi Wa Thiongo and South African political icon Solomon Mahlangu.
1958 is out on March 8 2019.
Blick Bassy is playing at St Pancras Old Church, London on March 11 tickets here.
Watch