Thursday, May 10, 2018
Watch: Don Kipper's 'Opa Ela'
With their third album on the horizon, check out this exciting new video from klezmer seven-piece, Don Kipper.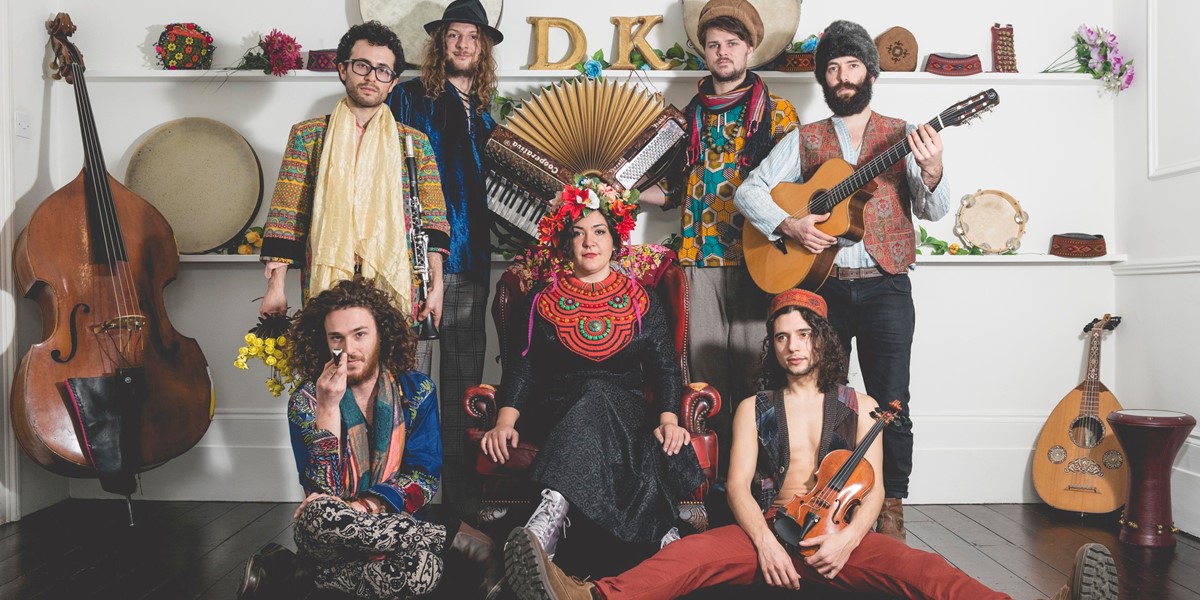 A preview of Don Kipper's hotly anticipated third album Seven Sisters, 'Opa Ela' is an original composition, drawing on traditional Jewish and Greek music, as well as the band's urban surroundings. 
For those who have yet to experience Don Kipper, the band perform mainly klezmer, Greek and Turkish folk music and Romani styles, with other influences ranging from Brazil to Senegal. Don Kipper have performed as the BBC Introducing act at WOMAD, released two acclaimed albums, been featured by BBC Radio 3 and BBC World Service, and toured twice through Europe.
Despite being an already well-established band, Don Kipper are still growing and transforming, and continue to demonstrate incredible versatility. For instance, the Don Sabbey project saw the band collaborate with the Sabbey International Drummers, creating an exciting fusion of European and West African traditional musics. Don Kipper can also be discovered as a duo in the form of Tsvey Kipperim (consisting of accordionist Josh Middleton and clarinetist Daniel Gouly). Additionally, it has been a pleasure to watch the quick and successful absorption of their newest member, Dunja Botic. Botic is an accomplished singer of Eastern and Southern European folk styles, and her talents have quickly become a highlight of their live show. Botic's astonishing vocal prowess is showcased beautifully in 'Opa Ela'. 
The mood of this video is a good representative of their live performances, which are simultaneously polished and unpredictable. 'Opa Ela' reaffirms Don Kipper's ability to continually bring a new and exciting flare to time-honoured musical traditions. 
Don Kipper's third album, Seven Sisters, will be launched on the June 22 at Wilton's Music Hall, London, and reviewed in #140. Check out their website for gig dates and more information.