31 August 2018
Wilderness Festival 2018
Wilderness Festival provided a surprising array of arts and music to please even the most discerning of world music lovers.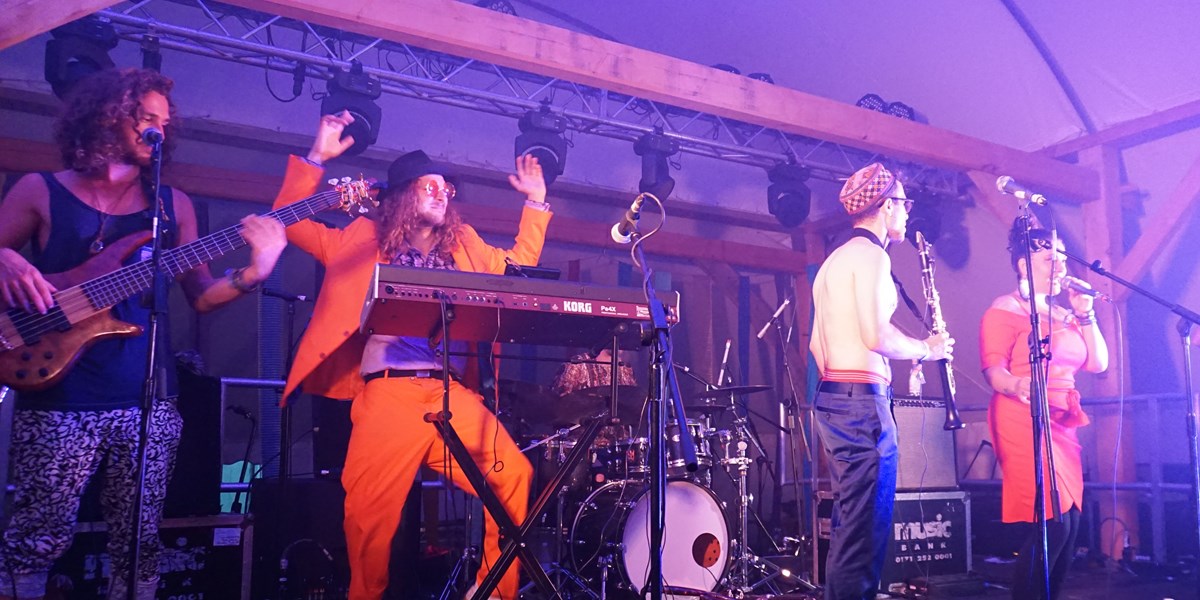 Don Kipper © Ellie Tubman
Let me be upfront about this. Wilderness Festival isn't my typical 'go-to' weekend getaway. Far from it, actually. As a seasoned festival-goer the presence of Yottam Ottolenghi's long table feasts and a pop-up Veuve Cliquot seem anathema to the mud, mischief and musical discovery that makes living in a tent for a few days seem (somewhat) worthwhile. If you look past its opulent exterior, though, there is a wealth of wonderful musicians nestled in and around the festival's programme that make it rather special.
Take its opening night, for example. Thursdays are typically a non-day for most festivals, yet Wilderness offered a compelling evening of music at the Travelling Barn: a quasi-alcove at the bottom of the festival site. Mobius Loop indulged in gypsy folklore, whilst Kefaya – although just a trio for this performance – really stood out. Al MacSween's pianistic talents were further magnified through his simultaneous performance of soaring string passages and brooding basslines; assuaging initial concerns that the ensemble would seem lacking owing to their slimmed down line-up. A charismatic rendition of a Russian folk song in 7/8 saw the greatest audience reaction, with a substantial cohort admirably trying – and failing - to dance in time, but nonetheless enjoying themselves immensely in the process.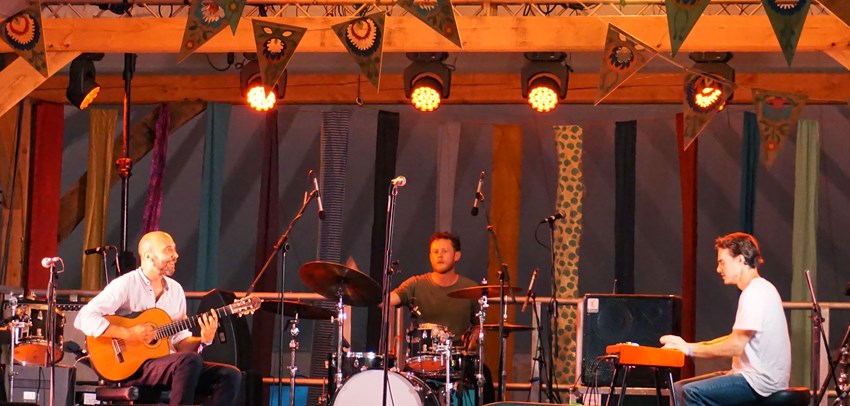 The festival proper began on Friday and its artistic programme at the Atrium offered a refreshing counterbalance to the rockers and singer-songwriters on the main stage. A gripping performance of 'Izindava' by the Tavaziva dance troupe evoked human fragility, telling the tales of Bawren Tavaziva's tumultuous upbringing in Zimbabwe. This was followed by Hofesh Shechter's disturbing and visceral 'Clowns', performed by a talented young company and paired with an unsettling and undulant musical backdrop. Whilst the Travelling Barn didn't quite live up to its expectations for a second night in a row, its headline outfit Don Kipper more than made up for the somewhat glib efforts of Pyjaen – who were without trumpeter Dylan Jones – and Afro-Latin quintet Waaju who lacked spice.
Don Kipper, though, were triumphant. Clarinettist Dan Gouly commanded the stage, ordered the crowd and galvanised Dunja Botic who put in an insatiable performance. Maniacal riffing from Josh Middleton and the propulsive force of Jamie Benzies and Tim Doyle in the rhythm section added to the spectacle, truly capturing the energy and eclecticism of the North-East London scene to which their debut record Seven Sisters pays homage.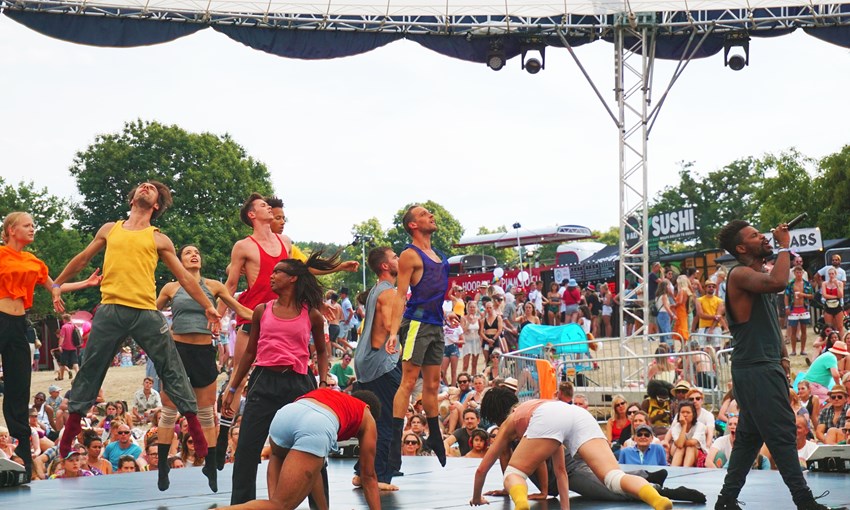 Highlights abounded across the weekend, with a rousing collaboration between the esteemed Rambert dance company and South London's GAIKA urgently bringing together abrasive movement and songs of protest, pain and passion. Britain's most promising young Afrobeat collective Kokoroko blessed the Atrium, and Kamasi Washington introduced his powerful brand of spiritual jazz to an unsuspecting audience of Bastille fans, patiently awaiting the headliner. Whilst intent on not losing their front row positions, they were won over by the impassioned vocals of Patrice Quinn; particularly on 'Song For Malcolm' and monumental closer 'Fists of Fury'.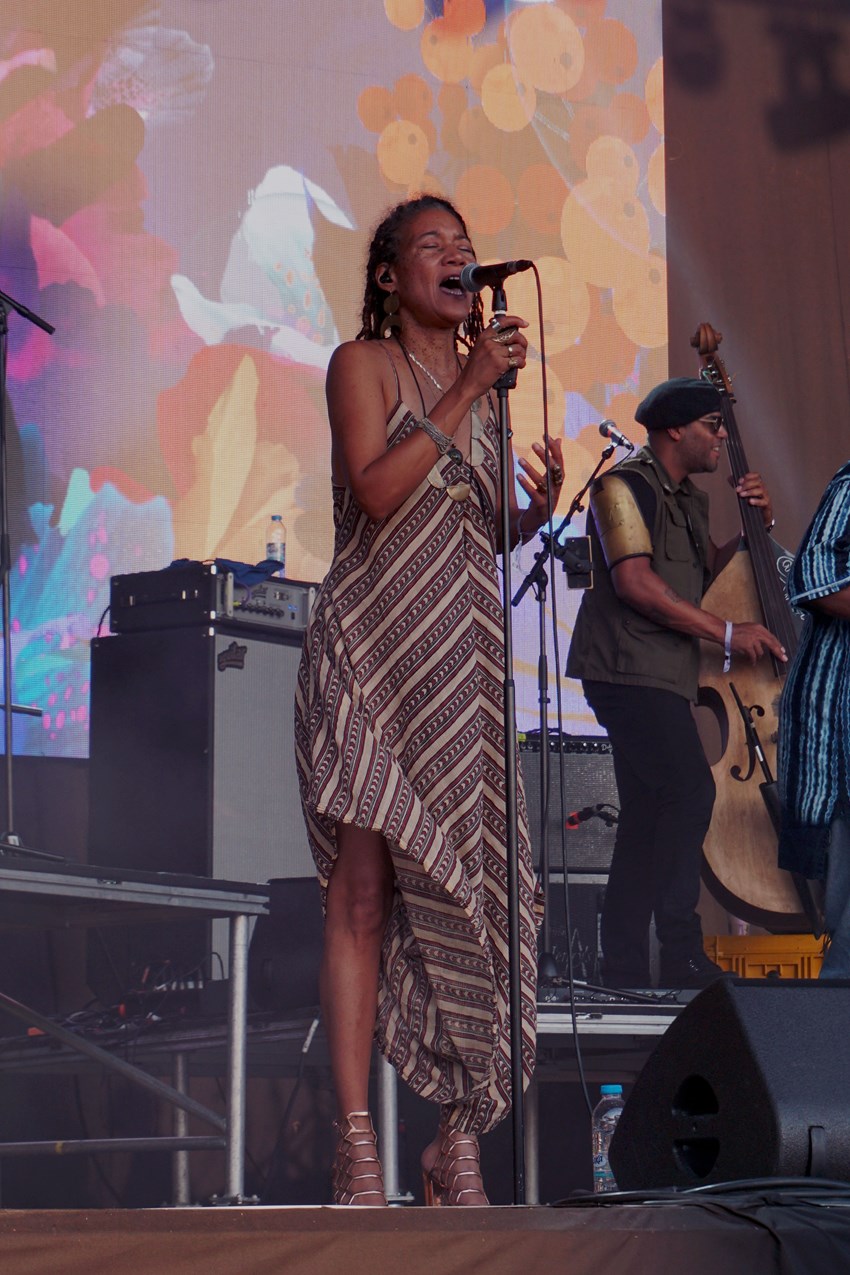 Looking back, the festival offers much more than the banquets and bourgeois boozing that its reputation might suggest. Its smaller stages offer diversity and intrigue, and the commitment to artistic fervour across the board – particularly dance – made it a wholesome affair. I even treated myself to a glass of champers on the closing night. How about that?