Friday, October 12, 2018
Listen: Premiere of Vula Viel's 'Do Not Be Afraid'
By Tim Romain
Get a first listen to Vula Viel's latest single 'Do Not Be Afraid', the title-track from their forthcoming album.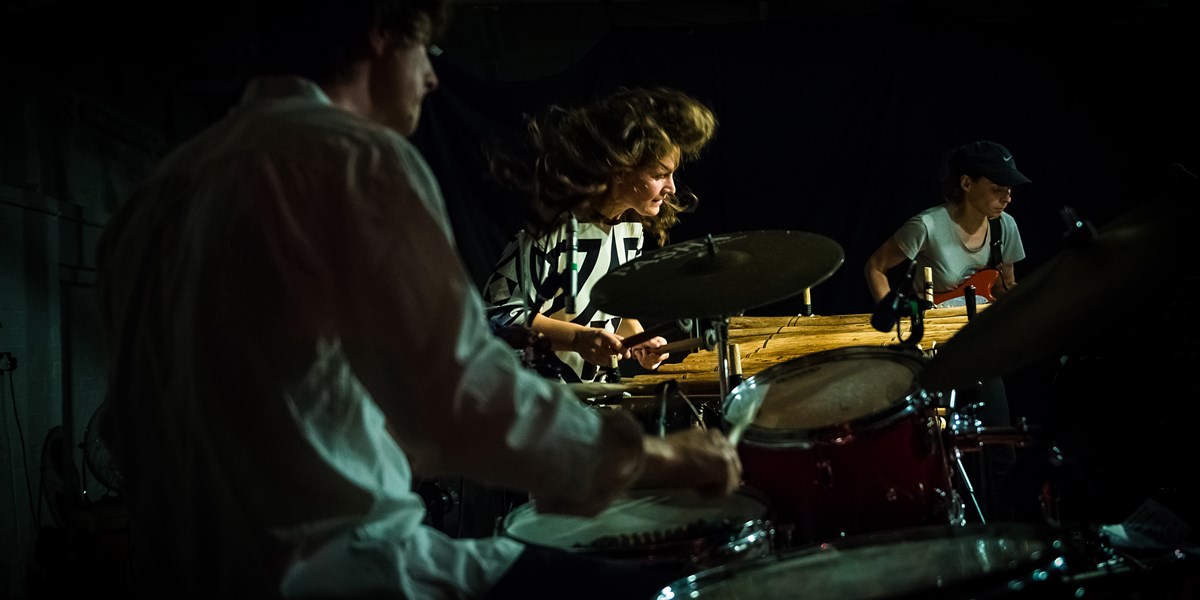 Musical adventurers Vula Viel are back with the latest from their experimental journey taking the gyil (Ghanaian xylophone) into daring new territory.
Drawing from a musical formation at Guildhall and an apprenticeship to a master gyil player in Upper West Ghana, bandleader Bex Burch first brought the two traditions together in 2015 for their album Good is Good, which wove a unique sound thick with polyrhythms and organised harmonies that was swiftly christened 'Ghanaian minimalism.'
'Do Not Be Afraid' is the title-track of their forthcoming album, due for release on January 25 2019, that sees the original five-piece set-up stripped back to a trio of Burch (gyil, vocals), Ruth Goller (bass) and Jim Hart (drums). The track starts off sparsely, building into a euphoric finale; 'Do not be afraid' might well be the mantra of this band as it gains confidence in itself and its sound.
Of the lyrics, Burch says: "I grew up with the words in this song guiding and encouraging me as they hung on a batik in my parent's home. The meaning constantly changes for me as I discover more about my pain and fear, but one thing remains: Breathe, and Do Not Be Afraid."
Vula Viel are playing at the Vortex Jazz Club on 19 November. Get tickets here.