Friday, May 4, 2018
Manchester Collective's Abel Selaocoe stuck in Berlin
Manchester Collective's guest director, South African cellist Abel Selaocoe, was stranded in Berlin after his possessions were stolen and forced to postpone shows.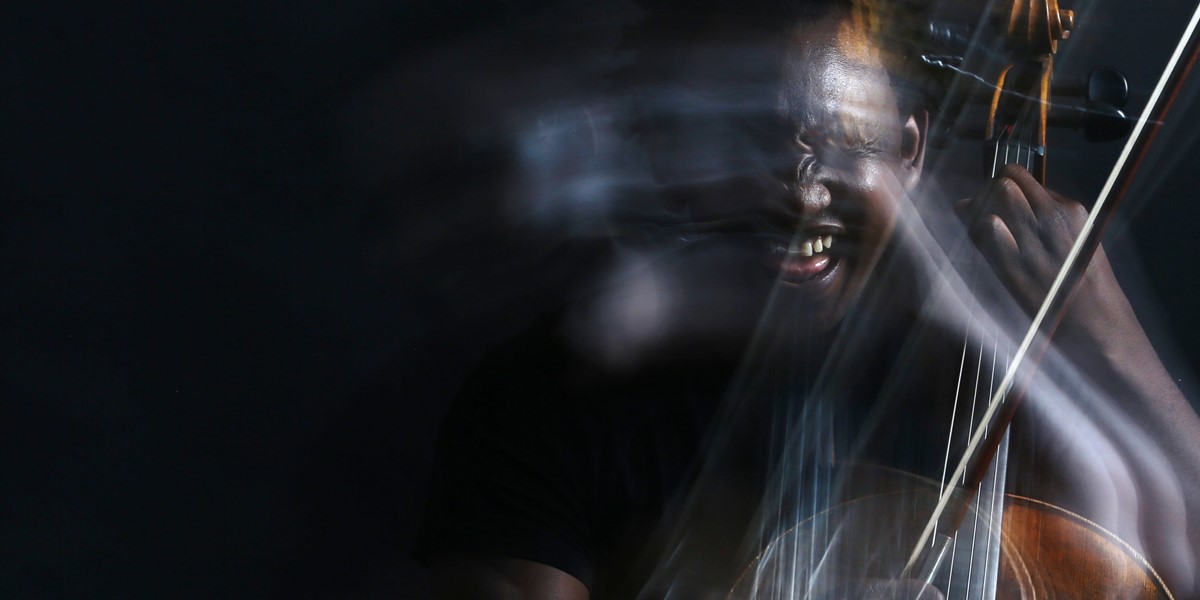 ©Manchester Collective
Manchester Collective, a non-profit organisation providing original and enriching musical experiences across Britain, was due to launch its newest project Sirocco on May 3. The aim of this project was to allow African music and European classical music to occupy the same space, transcending restrictive genre boundaries.
Guest directed by South African cellist Abel Selaocoe, Sirocco is described by Manchester Collective as 'pure joy and energy – a great storm of music that celebrates the incredible warmth and diversity of folk traditions from across the globe. This is music for the people, by the people.' The project also includes Selaocoe's band Chesaba, a trio specialising in African music. Chesaba consists of Selaocoe on cello, Alistair McMath (also a Manchester Collective member) on double bass, and Sidiki Dembele on djembé, kora, ngoni and calabash. 
Selaocoe has been a touring musician for the majority of his professional career, as an orchestral, chamber and solo musician. He has played concertos with Kwa-Zulu Natal Philharmonic, Johannesburg Philharmonic and Randburg Symphony Orchestra, and collaborated with artists from various genres, including jazz saxophonist Tim Garland and world fusion quintet Kabantu. 
Selaocoe had his possessions and visa (though luckily not his cello) stolen in Berlin, and has been stranded, unable to prove his right to re-enter the UK. Selaocoe says "this is something I am very sad about, but it is not unsolveable... I will be back home soon to make music with you and for you." Tickets for their shows on May 3, 4 & 5, in Sheffield, Liverpool and Manchester respectively, have been refunded pending rescheduling. Sirocco will now commence on  May 30 at Kings Place, London, once Selaocoe is safely back in the country. Bureaucracy strikes again! 
Below is a video of Selaocoe performing 'Lamentatio', by Giovanni Sollima (arr. Selaocoe). This will be the opening piece of Sirocco, and beautifully showcases Selaocoe's communicative and dynamic playing. 
Tickets for the remaining Sirocco performances, and information about the postponed ones, are available here.