Friday, December 6, 2019
Songlines #154 (January/February 2020) is now on sale!
The music industry's response to the climate crisis, Colombian harp stars, a look back over 2019 and plenty more in the latest issue of Songlines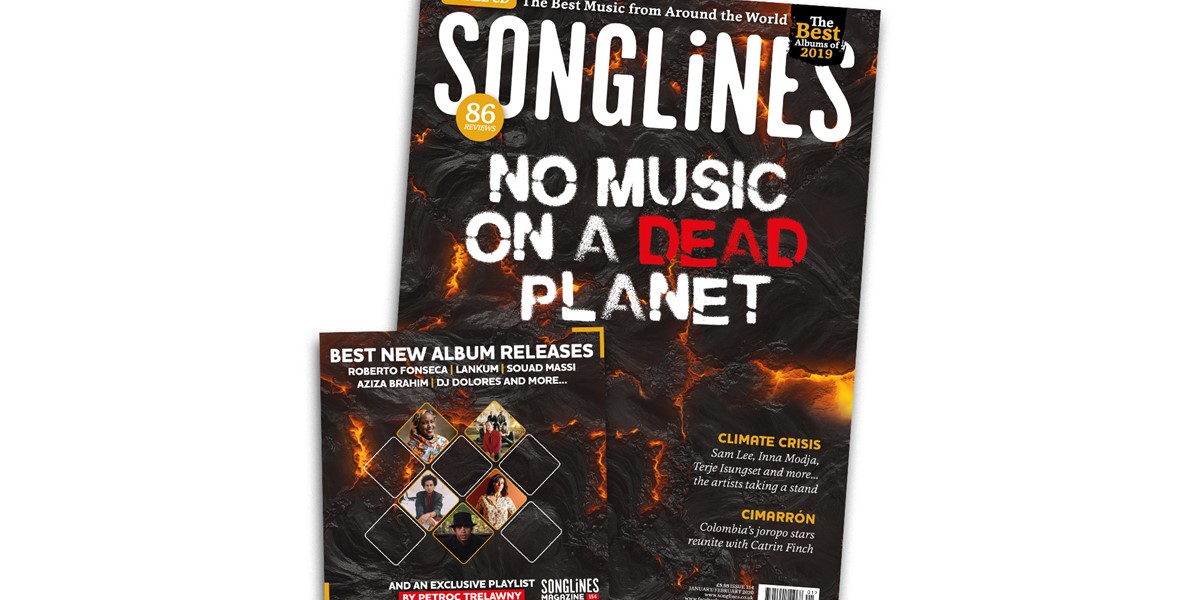 The January/February issue (#154) of Songlines is now on sale. Our cover feature this issue is an in-depth look at how musicians, festivals and music venues are tackling the climate crisis. We also reveal the Best Artist, Best Group, Newcomer and World Pioneer Songlines Music Awards winners, plus our top ten albums of the year. Other features include an interview with the bandleader of Colombian joropo group Cimarrón prior to their UK tour with Catrin Finch; a Beginner's Guide to the veteran Irish trad group Dervish, plus all the latest news, event listings and CD, book and world cinema reviews. The Top of the World album this issue includes Roberto Fonseca, Aziza Brahim, Lankum and Souad Massi, plus an exclusive playlist compiled by BBC Radio 3 broadcaster Petroc Trelawny, featuring music by Thomas Mapfumo, Brenda Wootton, the Budapest Klezmer Quartet and others.
You can buy this issue via Amazon or subscribe and then receive future issues right to your door as soon as they're published. We also offer digital subscriptions that gives you access to every one of our 154 issues from the very beginning in 1999 and now to 2020…and beyond.