World Pioneer Award
Angélique Kidjo

Remain in Light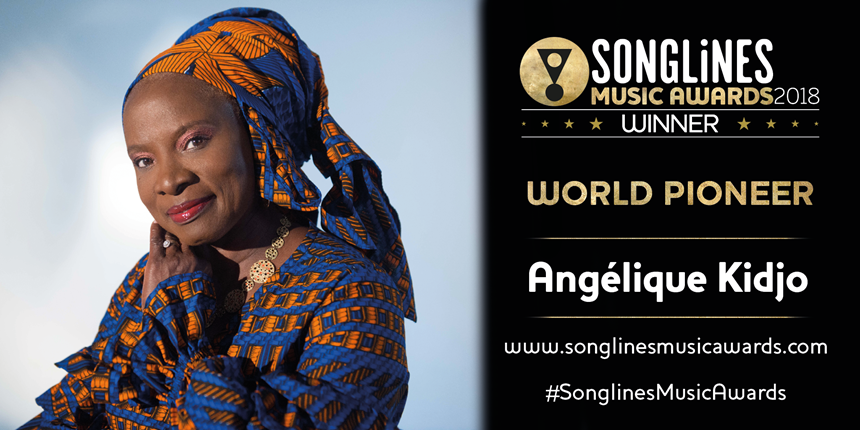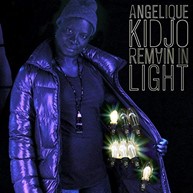 Jane Cornwell speaks to the Grammy award-winning Beninese singer who has reimagined Talking Heads' seminal album, Remain in Light
Back in 1980, Talking Heads' fourth album Remain in Light was released onto an unsuspecting public. Wacky and sophisticated, catchy and surreal, it took inspiration from funk, electronics and the layered, repeating grooves of Fela Kuti's Afrobeat. Its lyrics, penned by frontman David Byrne, were a stream of consciousness borrowed from African academia; produced by Byrne's pal Brian Eno, it went on to become a landmark album of the 20th century, considered both spiritual and innovative, colonialist and conniving. 
Angélique Kidjo knew nothing of the controversy surrounding the release, including the fact that Byrne and Eno had cut and pasted other band members' parts without asking, when she arrived in Paris from communist-ruled Benin in 1983. Enrolled in jazz studies, eager to hear the sort of new sounds that were denied to her back home, she soaked up musical influences from all over. But it was Remain in Light that blew her away.
"I might have heard it at a party or a friend's place," says Kidjo, now a global star, human rights activist and three-time Grammy winner. "What struck me was the feel of it. It was not straight rock or funk. Every song was based on repetitive patterns that reminded me of the trance you feel when you listen to traditional music in Benin. Music that goes to your head, makes you start to lose your mind."
Next month Kidjo releases her version of the iconic record, aided by producer du jour Jeff Bhasker (Rihanna, Jay-Z) and featuring special guests including Ezra Koenig of Vampire Weekend, Beninese jazz guitarist Lionel Loueke, the horn section of Antibalas and redoubtable drummer Tony Allen. Perhaps predictably, the album is being hailed as a reclamation of rock, which comes from the blues, which hails in turn from Africa. Kidjo, a longtime NYC resident used to working in the Euro-American market, didn't overthink things. "My whole life has been about connecting the world with my Beninese musical roots. I have sung with Brazilian, Caribbean and American musicians. The music and the songs just felt good and made me happy." The video for 'Born Under Punches', is a case in point. "You can call it 'back to Africa' in the sense that the grooves are more distinctively African; there are Beninese percussion loops and African proverbs sung in Fon and Yoruba. The clash of meanings between the original lyrics and traditional songs made sense."
Remain in Light feels like an album that Kidjo was born to sing; never has she sounded so convincing, so powerful. A live performance at Carnegie Hall saw David Byrne join Kidjo onstage for 'Once in a Lifetime', a pairing that symbolised his blessing. Kidjo has imbued the album with hidden messages; the latter song is about people's basic right to a life with dignity. 'Crosseyed and Painless' takes the media to task for their negative portrayals of Africa. 'Born Under Punches' addresses corruption.
For the most part, though, this is celebratory music, delivered in Kidjo's inimitable style, making her forthcoming performance at the Royal Festival Hall a must-see. "There will be a big group of musicians with horns and percussions and a choir. It will be a party." She flashes a grin. "A party with a message." 
Watch