Wednesday, March 10, 2021
Best New Albums – April 2021 (Omar Sosa, San Salvador, Christine Salem, Warsaw Village Band)
Outstanding new releases from Omar Sosa, San Salvador, Christine Salem, Warsaw Village Band and more... Tracks from all of these albums are included on the free cover-CD with the April 2021 issue of Songlines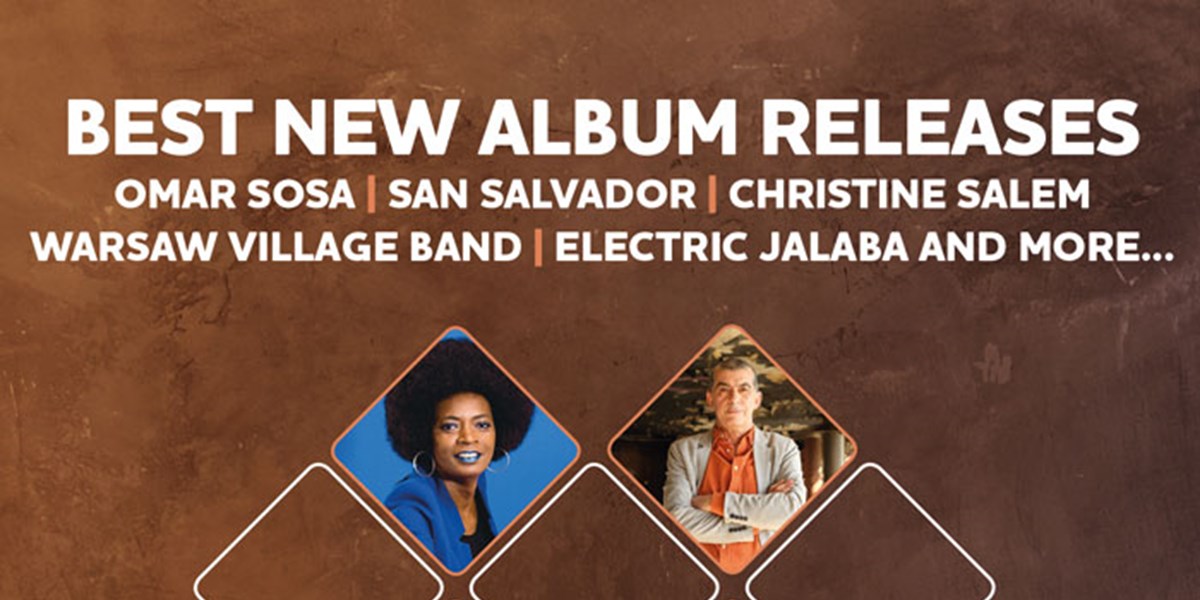 ★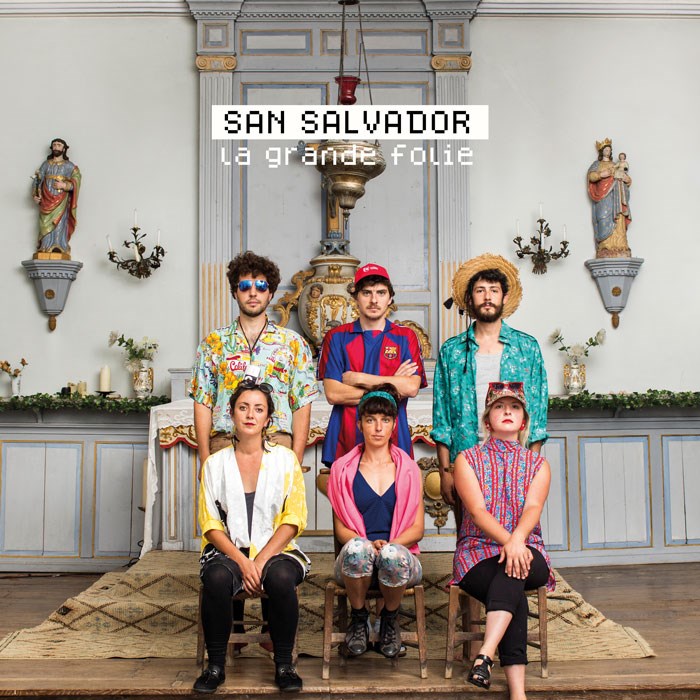 San Salvador
La Grande Folie
MDC/Proper
It's been a long time coming – since school days, one could say – and the speakers positively burst with a sense of pent-up vitality in the first few furious bars of 'Fai Sautar'. These six friends and siblings from the tiny village of Saint-Salvadour in la Franceprofonde have been captivating festival audiences for several years with their thrilling brand of a cappella polyphonic choral music. The album takes its title from a folkloric tradition of the Massif Central and the number that often concludes their act...
★
---

Electric Jalaba
El Hal/The Feeling
Strut Records
El Hal/The Feeling is the first album in five years from the Anglo-Moroccan septet, led by the gimbri and voice of Simo Lagnawi, and produced by bassist Olly Keen in their South London studio. Gnawa lovers will rise up to salute the tribute here to the late maalem Mahmoud Guinea on the dubby, escalating earworm that is 'Daimla', while some pulsing motorik-meets-Gnawa dub opens the album with a flourish on 'Tora Tora', the band deftly moving from a driving synth bassline to voice and handclaps, electronics moving woozily through the background...
★
---

Natik Awayez
Manbarani
Sublime Frequencies
Natik Awayez won't be known to many readers. Born in Iraq, he has lived in Bulgaria (studying philosophy), Yemen, Sweden and Egypt. All this time he has been involved in music, but this is his first album. The maturity that his history implies comes through immediately in the songs. They are well structured, original and very melodic. The arrangements by Maurice Louca from Cairo band Lekhfa give a contemporary sound, but without abandoning traditional instruments...
★
---

Warsaw Village Band
Waterduction
Karrot Kommando
One of Poland's outstanding musical exports, Warsaw Village Band follow their return-to-roots set, Mazovian Roots Re:action, with something of a concept album. In Waterduction, they follow the flow and take to the waters of life, tradition and the Vistula River, and geographically the Urzecze, an ethnographic micro-region that extends between both banks of the Vistula near Warsaw...
★
---

Christine Salem
Mersi
Blue Fanal
Réunionese singersongwriter Christine Salem should really be a huge international star by now. But despite a clutch of solid releases with her band Salem Tradition and, since 2010, as a solo artist she has never quite received the A-list props she deserves. Her latest album, Mersi, should change all that. Here she collaborates with virtuoso French violinist Frédéric Norel, whose beauteous lines weave through Salem's maloya – the African-influenced music of the Creole descendants of the island's slaves – in ways organic, and utterly elevating...
★
---

Alostmen
Kologo
Strut Records
Stevo Atambire is already a big deal in Ghana, a streetboy-turned-pop star whose local releases are full of synths and autotune. With his band Alostmen, and the help of big-name producer, Wanlov the Kubolor of FOKN Bois, Atambire goes back to his roots. Alostmen's music marries the gritty, bluesy sound of the Frafra kologo (two-string fretless lute) from Ghana's Upper East Region with the hip cosmopolitan vibes of the capital Accra. It's all led by Atambire, who uses his mighty kologo to accompany his griot-like teachings on morality and philosophy, but Wanlov's production and guest spots from some of Ghana's biggest names add further vibrant colours to the canvas...
★
---

Las Lloronas
Soaked
Muziekpublique 
Their first album, according to this Brussels-based trio of former street musicians, is all about 'taking a stance and taking space, being bold, powerful and vulnerable.' Featuring harmonies as sweet as the Unthank sisters', words spoken and sung in English, French, Spanish (and more) that are both intimate and potent, and delicate, tasteful arrangements redolent of multifarious generic influences, this often exquisite debut exudes confidence...
★
---

Duo Perse-Inca
Echoes of the Mountains
Analekta
This and several other new recordings are a collaboration between the Canadian label Analekta and the Centre des Musiciens du Monde in Montréal. In an enviable project, world artists in Canada are given rehearsal and studio time, a showcase and an album to create new work. This one involves Peruvian charango player Federico Tarazona and Iranian kamancheh player Showan Tavakol, a combination I suspect has not been tried before. But the plucked charango and bowed kamancheh obviously make suitably contrasted partners, the former more ebullient, the latter more soulful. Both musicians are sublime...
★
---

Ariana Tikao & Al Fraser
Nau Mai E K Hua
Rattle Records
Two of New Zealand's most innovative contemporary musicians, singer-composer Ariana Tikao and multi-instrumentalist and producer Al Fraser have worked together on previous projects since 2008, but this is their first record as a duo. Both grew up in Te Waipounamu (New Zealand's South Island), and are now Wellington-based.
Of Kāi Tahu descent, the main southern iwi (tribe), Tikao has been a prominent Māori performer for many years, with three fine solo albums and several collaborative projects to her credit. In addition to her vocals, she and Fraser are both recognised as leading proponents of ngā taonga puoro – that intriguing collection of traditional Māori instruments that have experienced a strong revival in recent years thanks to three academic researcher-players and instrument makers – Richard Nunns, Brian Flintoff and the late Hirini Melbourne – all mentors of Tikao and Fraser...
★
---

Omar Sosa
An East African Journey
OTA Records
The Grammy-nominated Cuban jazz pianist and composer Omar Sosa has been involved in an impressive array of fusion projects, working with everyone from trumpeter Paolo Fresu to kora virtuoso Seckou Keita. And now – after a curiously long delay – comes surely his bravest collaboration set to date. Back in 2009 he gave a series of concerts across East Africa, playing everywhere from Kenya, Sudan and Burundi through to the island states of the Indian Ocean. While on his travels he took time to meet up with local musicians and learn about native traditional instruments, and the recordings he made form the basis of this intriguing album...
---