Monday, February 19, 2018
Criolo: Soul Searching
By Russ Slater
The hugely popular Brazilian rap artist Criolo is refreshingly self-effacing when he meets Russ Slater to talk about his work and the problems facing Brazil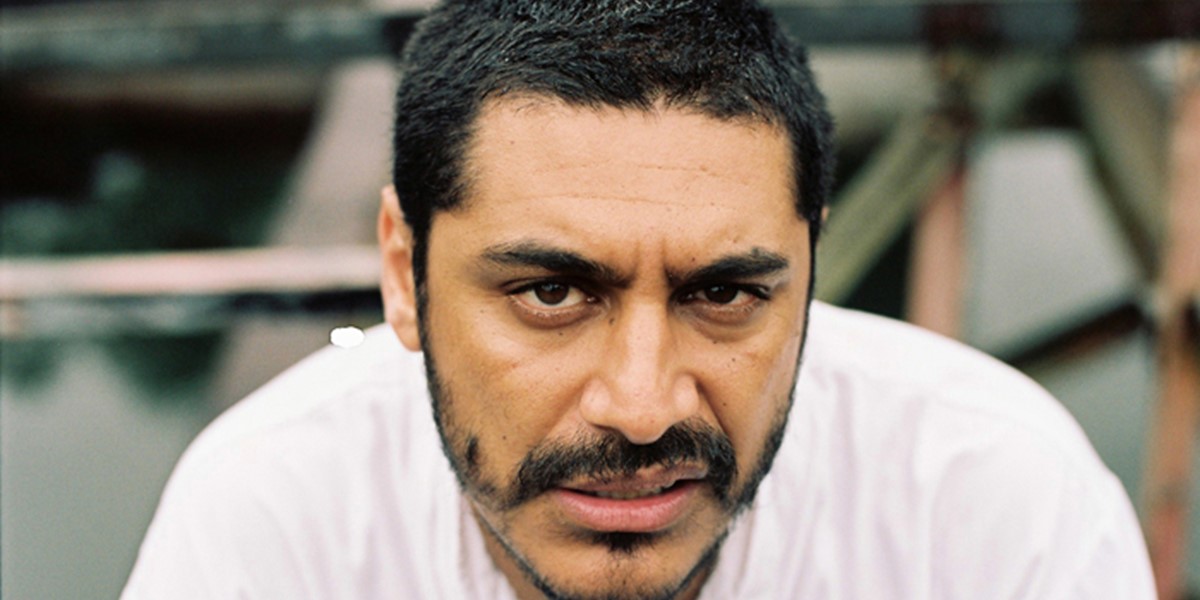 Photo of Criolo by Caroline Bittencourt
In the space of just a few years Criolo has become one of the most important musicians in Brazil. His music, as well as his passionate personality, has become synonymous with Brazil's fight against inequality, corruption and glorified overspending that reached a head in 2014 with the World Cup arriving on Brazilian shores.
It was 2011 that Criolo first came to people's attentions when his second album, Nó Na Orelha (In the Ear, reviewed in #86), seemingly came out of nowhere, arriving at first as a free download from his website. Despite coming from a rap background, the record saw Criolo sing samba, reggae, Afrobeat and even a ballad in the shape of 'Não Existe Amor em SP' (Love Doesn't Exist in São Paulo), a hauntingly poetic account of feeling alone in the Brazilian megalopolis. It chimed with everyone in Brazil: the public, the critics and even the country's musical royalty – Criolo sang the song as a duet with Caetano Veloso at MTV Brasil's VMA awards.
It took three years before Criolo followed up with another release – Nó Na Orelha's success afforded him the opportunity to tour around the entirety of Brazil, as well as South America, North America and Europe. Convoque Seu Buda (Summon Your Buddha) arrived at the end of 2014, again first as a free download (a clear act of anti-consumerism) before later getting its official release (reviewed in #106).
There's an undoubted dichotomy between Criolo in person and Criolo the 'star.' Shuffling towards me for our interview in a hotel reception, before whispering his greetings and waiting for me to show him to a seat, it's hard to imagine a more self-effacing presence. It's when he begins to speak that you understand his power as an artist, his whisper soon turning into a roar as he seemingly searches his soul for the most honest answer to every one of my inquiries.
One of the surprising truths that emerges is that making another album was never a certainty. "Nó Na Orelha brought me much happiness," says Criolo, "but when we decided to make Convoque Seu Buda, I was full of questions. Why did I need to create a new album? Since Nó Na Orelha had already given me more happiness than I had ever imagined, I did not see the necessity to record another album. After all, living and creating songs goes beyond just making an album." Thankfully, he had a change of heart. "In the end I did it because I felt so much gratitude for the people who helped me in life, and I really wanted to continue to express myself in song."
Whereas he describes Nó Na Orelha as "a personal record, a recording of songs for myself and my family," Convoque operates with a broader perspective. "Brazil is experiencing a very difficult time and I wanted to express myself…" he explains before modestly adding "…even though nobody had asked my opinion." This addressing of Brazil's issues can be felt most keenly on 'Cartão de Visita' (Business Card) where he satirises consumerism in a fashion similar to Bret Easton Ellis in American Psycho, and 'Casa de Papelão' (Cardboard House) that vividly depicts the drug problems within an area of São Paulo known colloquially as Cracolândia (Crackland).
Though some Brazilian rappers – such as Racionais MC's and Marcelo D2 – have enjoyed substantial success within Brazil, and even internationally – Criolo differentiated himself by using a live band in the studio. This has allowed for him to work with a wide-ranging spectrum of styles, with tracks on the new album showing elements of jazz, disco and even brega (Brazilian pop), on the infectious 'Pegue Pra Ela'. Speaking of his relationship with producers Marcelo Cabral and Daniel Ganjaman and the development of his music, he says: "we created a unified sound that has matured over the three years that we've been on the road together." This was clear at their London show where a stripped-down version of his band – there was no room for a horn section or his hype man, DJ Dandan – captivated the crowd, who hung on Criolo's every word, even though many of them were in Portuguese.
Criolo's unique perspective on Brazilian life, which feels even more pronounced within the realms of popular music, makes more sense when considering his backstory. His parents were migrants from the north-east of Brazil who had moved to São Paulo in the hope of better opportunities. They made their home in Grajaú, a neighbourhood that was singled out as the worst in São Paulo by the newspaper Folha de São Paulo in 2013. It was here that Criolo grew up, and where he got to see Brazil's inequality and violence firsthand. It was also where he developed his love for rap. "In 1987 I heard a song on the radio which was entirely in verses, and the presenter said that it was called rap, so I started to rap. I really identified with the text of rap because it spoke about things from the neighbourhood, everyday things, and it really seemed like they were talking about my neighbourhood, my street."
"Singing comes from within, from the heart, it doesn't matter if you don't have an audience"
Two years later the young Criolo, or simply Kleber as he was known then, had the opportunity to perform his verses of rap to an audience, and made his singing debut at the age of 13 in 1989. It wouldn't be until 2006 that Criolo released his first album, a heavily rap-orientated affair that gained him a loyal following in São Paulo's underground rap movement. I'm curious to ask Criolo what happened in the intervening years. "I sung in loads of places," he tells me, "in schools, churches, college dances, in the street… but I didn't have the resources to record a CD." Then comes another of his profound statements: "The desire to sing, regardless of whether somebody has a good voice, is something that comes from your soul. You don't sing because you want to be recognised, or you want an audience, or you want to record an album. You record an album because you sing. It is important not to reverse the order of things. I could have not recorded a single album in my entire life and I'd still be singing every day. Singing comes from within, from the heart, it doesn't matter if you don't have an audience – you just want to express yourself and tell a story."
These stories have been easy to come by in Brazil over the past two years, with the protests erupting in 2013 and 2014 when the World Cup and its precursory tournament, the Confederations Cup, provided the perfect platforms for Brazilians to get their voice heard. I ask Criolo if the protests changed anything in Grajaú, where he still lives. His answer reveals how his optimism is shaped by reality: "No, despite how much suffering there is there, nothing changed. [It's hard] to change a country as big as Brazil, which you have to think of as a continent. [But] I think it's beautiful to see the people going to the street, it was historic." So what good did the protests achieve? "For me the great thing about what happened in 2013 was to make people think. Whether we understand our history or not, it's more about talking and thinking about this social construct, that is the wonderful thing, independent of what class you have or what has been refused you."
Criolo is now 39 years old. His perspective on life puts him in an enviable position. He's not afraid of telling the truth, of releasing his albums for free or rubbing the big corporations up the wrong way. Seemingly, he's also not worried about releasing another album, but then, as is clear from our conversation, he is deeply worried about Brazil and his fellow people, and you imagine that will always be the catalyst for Criolo to take the stage and tell his stories.
I finish the interview by asking Criolo if his music had a message. "I don't know, maybe," he says, before scanning his soul one last time: "You should not disconnect yourself from positivity. You should not disconnect yourself from wanting something good. Want a better world. Grow with us. I hope that the message is something like this."
Criolo's Recordings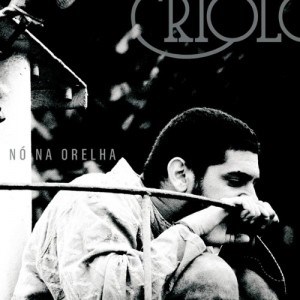 Nó Na Orelha
(Sterns Music)
Since Nó Na Orelha was released in Brazil, the São Paulo rapper Criolo has become one of the most important new voices in Brazilian music. Memorable TV interviews and appearances with cultural icons like Caetano Veloso have cemented his reputation, but in truth the music speaks for itself. By teaming up with some of São Paulo's finest musicians, Criolo has taken Brazilian rap out of its sample-based straitjacket, incorporating Afro-beat (on 'Bogotá'), samba ('Linha de Frente') and dub ('Samba Sambei'). Brought up in one of São Paulo's toughest neighbourhoods, he marries this broad musical vocabulary with an articulate honesty that speak of Brazil's social problems. His lyrics are both clear and universal: the simmering ballad 'Não Existe Amor Em SP' directly states that 'love doesn't exist in São Paulo', but it's a message that could apply to favelas right across Brazil, especially with lines that translate as 'No need to die to see God/No need to suffer to know what is best for you.' Musically, the highlight of the album is 'Mariô', an Afro-inspired call-and-response number with a deep bass riff. Lyrically the prize would go to 'Subirusdoistiozin' and its depiction of life on São Paulo's streets. Yet right across Nó Na Orelha there is no let-up, with each track bringing something new to proceedings. Brazilian music has a new star. Russ Slater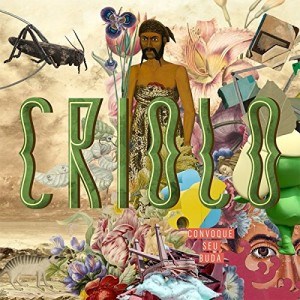 Convoque Seu Buda
(Sterns Music)
Since the release of his last album, Nó Na Orelha, Criolo has arguably become the most important new artist in Brazil. Here is a rapper from a poor São Paulo neighbourhood, speaking candidly about his upbringing and life in Brazil, but doing so in such a poetic and existential manner that his appeal has been widespread. The fact that he sings just as much as he raps means that this artist is not just for hip-hop fans – though it's a fierce rap that opens the album. The title-track, translating as 'Summon Your Buddha', is pure hip-hop and sets the spirit of the album with ferocious lyrics about violence, guns and inequality. It's easy to see why Criolo is held up as an icon by the same Brazilians who protested during the World Cup protests.
Yet, this is only one side of Criolo. On highlights such as 'Pegue Pra Ela' and 'Casa de Papelão' he offers up hope on tracks that are respectively influenced by pop and jazz. Diversions into pagode, reggae and 80s funk (on the lighthearted 'Cartão de Visita') complete a diverse album that is sure to fuel Criolo's growing stature, both in Brazil and around the world. Russ Slater
This article originally appeared in Songlines #109.