Thursday, November 14, 2019
Introducing... Bongeziwe Mabandla
Diane Coetzer catches up with the South African singer-songwriter who is making waves on a European tour prior to the release of his third album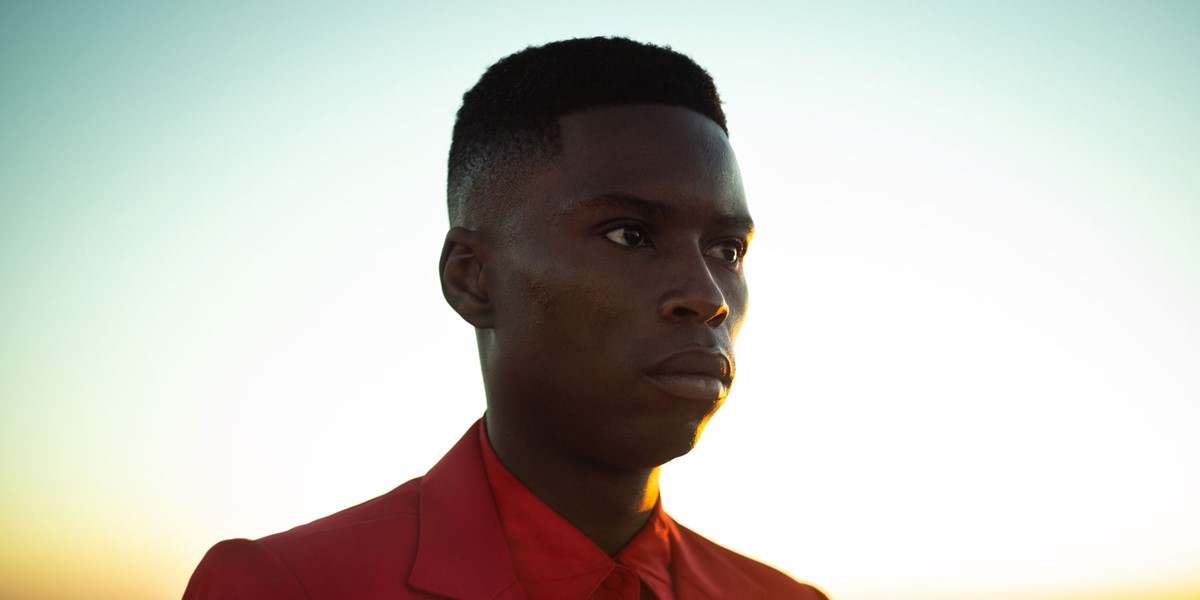 Bongeziwe Mabandla (photo: Justice Mukheli)
There are many ways for a newcomer to experience the music of South Africa's Bongeziwe Mabandla, but a rewarding place to start is the lyric video for 'Zange' – the first single off the record of the same name, which is due for release early in 2020. Filmed on the streets of Maputo during the closing moments of recording Mabandla's third studio album, the video contains everything that has made him one of the most affecting artists to have emerged in recent years. There's the purity of the creative idea (a single take of Mabandla walking), an evocation of place (hazy streetlights, softly insistent barking dogs), heartfelt (but never histrionic) vocals, and lyrics (in Xhosa) that powerfully convey an uncomplicated narrative – in this case, the resuscitative possibilities of love.
Zange (Never) also captures the maturing of Mabandla's sound that began with 2017's Mangaliso. For his second album, the Eastern Cape-born artist used the Afro-folk stylings of his acclaimed 2012 debut, Umlilo, as the bedrock on which to overlay a careful – but never gratuitous – construction of electronic elements. In doing this, he reaped the rewards of a deeply creative relationship with Tiago Correia-Paulo – and the duo's ability to interlace the ancient and spiritual with the progressive and contemporary has only gained ground with the songs on Zange.
"Tiago has been so influential on how I see music," says Mabandla of the Mozambican-born producer, musician and composer. "I had already written a great deal of the material for Mangaliso when he and I began exploring a far more experimental musical terrain for the album's production. But this time around, I wrote the songs with the full spectrum of sonic possibilities in mind and I am really happy with the results that we've achieved."
Correia-Paulo has been performing with Mabandla during his current European tour, which has included being a featured artist at Netherlands' Afro_Vibes festival, appearances at WOMEX and Oslo World, and several dates in France. Whether solo or with Correia-Paulo on keys and guitar and a live drummer, Mabandla's performances are deeply absorbing affairs. His drama training – which first brought him from rural Tsolo to Johannesburg – is visible in Mabandla's ability to convey nuanced emotions and stories, even when language is a barrier. And his voice – at times other-worldly, at others easy and companionable – reaches deep into the hearts of audience members.
"I want listeners and audiences to experience my music as artistic and interesting but also as something that they can connect with, no matter whether they understand the lyrics or not," he says. "It's been amazing seeing how my music is finding a global audience. This has made me think a great deal about lyrics, the meaning of songs and what I want my music to convey."
The many different aspects of love take centre stage on Zange – love beginning, love flourishing, love ending. In this, Mabandla's third album is a fitting companion piece to the South African Music Award-winning Mangaliso, which followed the theme of 'miracle' – miracles of life, of beauty, of music. "Writing about one subject is challenging because you have to go deep to find the stories. But I've loved doing it on my albums and then bringing these songs to music lovers around the world."
Bongeziwe Mabandla will perform at 100 Club in London on November 17. For tickets and information, visit: www.the100club.co.uk
Mabandla's album Zange is due for release in February 2020
This article originally appeared in the December 2019 issue of Songlines. Never miss an issue – subscribe today!