Tuesday, February 13, 2018
Sir David Attenborough reveals his musical inspirations
By Julian May
The legendary broadcaster revisits the sounds of his early career on a recent BBC programme that reveals a little-known side to the beloved naturalist – that of a world music collector. He shares his favourite tracks with producer Julian May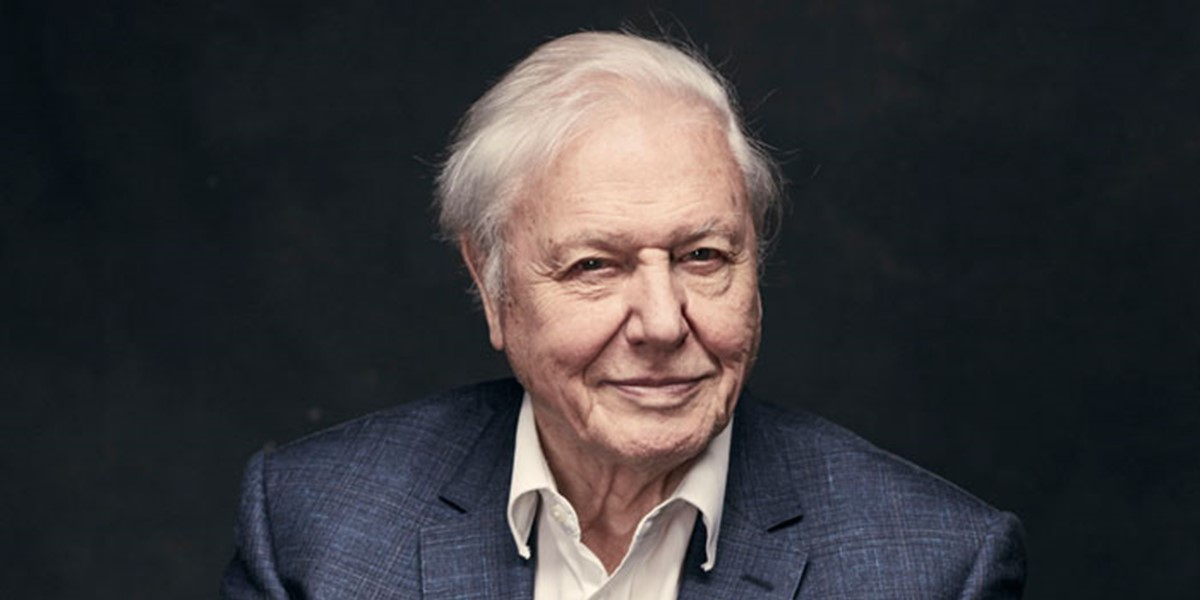 David Attenborough has been making natural history programmes for 60 years. He is held in such high regard that when he went to the White House, it was the president of the US who interviewed him rather than the other way around. I wonder if, after discussing the fragility of planet Earth, Obama and Attenborough had a conversation about another concern they share – music. After all, one of Attenborough's earliest collaborations, as a young television producer in the early 50s, was with Alan Lomax, the American folklorist who collected songs from Leadbelly, Jelly Roll Morton and many others.
"I had become interested in folk music through the Third Programme, now Radio 3," Attenborough tells me. "The BBC brought Alan Lomax over, initially to make programmes about flamenco. When I heard them, I thought it would be a good idea to make a series about traditional music here. Alan was very enthusiastic and soon musicians from all over Britain and Ireland were coming to the studios at Alexandra Palace to take part in our series called Song Hunter. Among them were people who became famous figures: the Copper Family, the great fiddle player Michael Gorman… and Margaret Barry. She left her banjo under the studio lights, so when she came to sing 'She Moved Through the Fair' not a string was in tune, and she had taken her teeth out. The audience disagreed, but I thought she was magnificent!"
Song Hunter was broadcast live and the programmes thought to be lost in the ether. But recently, clearing out his cellar, Attenborough came across half a dozen shellac 78rpm discs, and one was definitely from the series. It includes Bob Roberts singing 'Maggie May', in which a sailor fresh ashore, with money in his pocket, enjoys a night with Maggie, then wakes up to find that not only had she made off with his pay, she'd taken his clothes, too. 
After Song Hunter Attenborough spent almost a decade making Zoo Quest, travelling to the far reaches of the earth to film – and collect – animals for London Zoo. He was, though, always as interested in the people he came across as the animals. "In the day we filmed the man from the zoo pouncing on pythons. But in the evenings I recorded music. When I returned from these trips I gave the recordings to the BBC Sound Library and they've been there ever since."
I searched in the Sound Library and found more than 60 music items, from West Africa, Latin America, Indonesia, the South Pacific, Madagascar and Australia, credited to David Attenborough as collector. On December 25 he presented a programme we made for Radio 3 revisiting these recordings that he – and nobody else – hadn't heard for years. "These tracks remind me of the musicians who, half a century ago, shared with me their fascinating and wonderful music." 
In 1957 Attenborough travelled through Java and Bali on his way to the island of Komodo to film the famous 'dragons.' He came across gamelan music, and was enchanted. "Bali then was almost unaffected by outside influence. Every village had its gamelan, 20 or more players. They practised almost every night. None of the music was written and the master taught each player his part individually. Then they played together with extraordinary precision and verve." 'Sekaten Gendhing' is not Balinese, but from Central Java, where the tradition is more stately. 
In 1959 Zoo Quest took Attenborough to Paraguay where he was delighted to find anteaters and armadillos – and a tradition of harp music. "I recorded a group with two harps and three guitars, including a huge bass instrument called a guitarrón. They played great sweeping glissandos on the harps. We used some of it to accompany images of armadillos trotting over the Chacos desert. One tune, 'Pájaro Campana (The Bell Bird)', became the signature tune for the series and Paraguayan harp music became very popular. When Trio Los Paraguayos came to Britain they were very pleased to find an audience already prepared for their music." Attenborough, then, is responsible for breaking one of the earliest world music acts in the UK. 
In 1962 Attenborough went to Arnhem Land, Australia, where he met Aboriginal people who had had very little contact with Europeans. He became very interested in Aboriginal bark painting and one of the artists, Magani, agreed to show him how this was done. "I went to his shelter every day to watch him making these extraordinary images of animals, goannas, lizards, kangaroos. But often Magani wasn't there and I was told he had 'business,' which meant sacred rites." Magani agreed to Attenborough's attendance at a coming-of-age ceremony when boys, painted with lizard figures, slithered under a huge, beautifully decorated didgeridoo, which represented a great serpent, Yurlungur, who was important in their creation myth. "This marked their coming into maturity," Attenborough says. "It was a very moving ceremony. All the time the didgeridoo played and this was the voice of Yurlungur. Whenever I hear such music I am transported back to prehistory because the Aboriginal people have lived in Australia for at least 40,000 years. That's way earlier than the cave paintings of Lascaux in France." As well as enjoying the beautiful voice of Gurrumul from Elcho Island, north of Arnhem Land, Attenborough hears in the music of the singer a connection with this ancient culture and land.
"Music takes me back to those places 50 or 60 years ago," Attenborough muses. "Visual images don't. I see film of myself from then, chasing an anteater, and think, what an odd human being, or, what funny trousers. But hearing the music takes me right back. Sound has that power. Back then it was possible to hear music that had developed over thousands of years, completely free from the Western forms that now have taken over the world. You would not be able to record the music that I did then today." His choice of the Sierra Leone Refugee All Stars reflects this. Sierra Leone was the first country he visited for Zoo Quest where he recorded amazing drumming and balange playing. Since then the country has been ravaged by war and the Refugee All Stars, who formed in a displaced people's camp, now play all over the world. As well as the sounds of Sierra Leone you can hear reggae, highlife, American pop and more in 'Akera Ka Abonshor'. "And that's the way it is," says David Attenborough.
This interview originally appeared in Songlines #125.