Thursday, February 7, 2019
The 11 five-star African albums of 2018
By Songlines
All 11 of these amazing albums received the maximum award of five stars when reviewed in Songlines magazine in 2018, featuring Dobet Gnahoré, Angélique Kidjo, Gili Yalo, and many more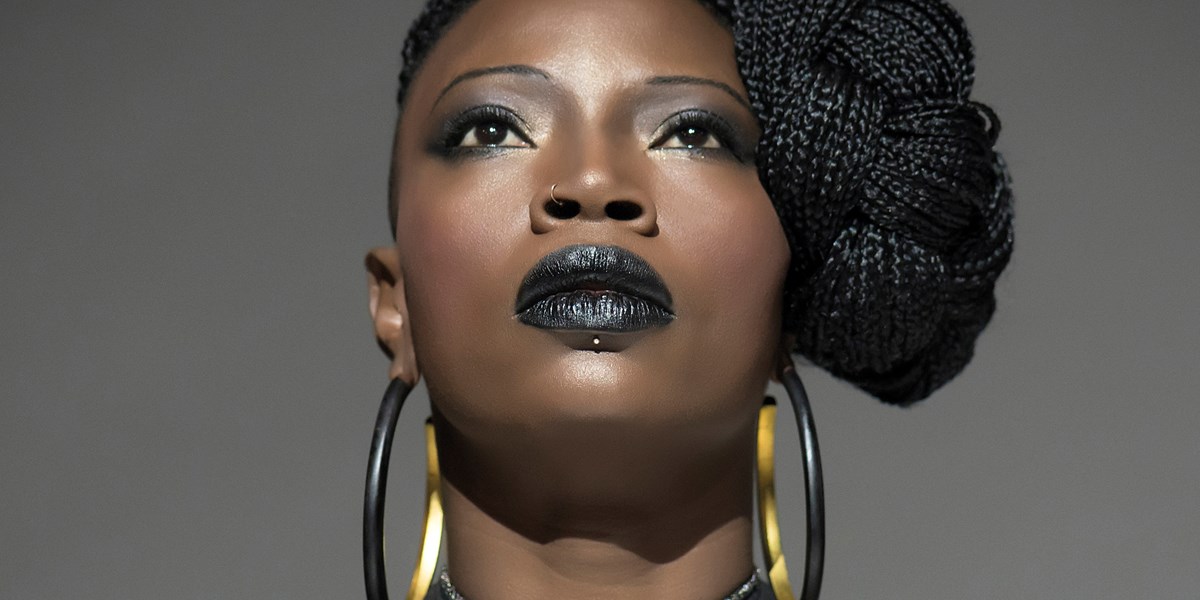 In every issue of Songlines magazine we review the best new albums from around the world in different geographical categories: Africa, Americas, Asia, Europe, Middle East, Pacific and Fusion. Below are all of the albums from the African section which received a coveted five-star rating in 2018. If you are seeking your next favourite album, then look no further, and if you would like to explore some additional recommendations, visit Songlines Music Awards 2018.
To enjoy reviews of the best new releases, as well as interviews with leading artists and features that explore music traditions around the world, consider subscribing to Songlines.

Hama Sankare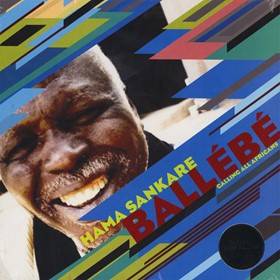 Ballébé: Calling All Africans Clermont Music (54 mins) ★★★★★
If a solo album by a veteran Malian percussionist whose only instrument is the hollow gourd calabash doesn't sound over-enticing, you may be relieved to hear that there's a lot more to it than that. Now in his 60s, Sankare's name might be known to those who have read the small print on albums by the likes of Ali Farka Touré and Afel Bocoum – but stepping out for the first time as a bandleader, he proves to be a revelation. Singing in Peul and Songhai in a deep, resonant voice, he's recruited an impressive array of Malian and American musicians to add layers of instrumental texture to his timeless desert blues.
Underpinned by the rock-solid beat of his calabash, the guitars are provided by the brilliant young Malian Oumar Konaté and the American Cindy Cashdollar, who plays slide guitar on three tracks. Sekou Bah's bass throbs throughout as hard and heavy as a Tinariwen blockbuster, Yoro Cissé and Bouba Cissao wail away atmospherically on age-old single-string fiddles and the American electronica artist David Harrow adds some spooky synth-heavy remixing to 'Middo Wara' and 'Maliwo Kayergaba' that thrillingly echoes the hypnotic loops and repetitions of Malian tradition. Having approached this album with some trepidation, it's a joy to be able to report that it's nothing less than splendid from start to finish. Nigel Williamson

Gili Yalo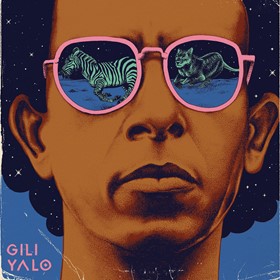 Gili Yalo Dead Sea Recordings (41 mins) ★★★★★
Gili Yalo's love of singing came about through hardship. As a five-year-old, he escaped the Ethiopian famine on foot. Music made the journey more bearable. Eventually settling in Tel Aviv, Yalo surrounded himself with funk, soul and dub. On this debut album, all those sounds come together with a large helping of Ethiopian groove.
The cover art says it all: this is one cool album. The whole thing has a strut to its step. With Yalo singing in both Amharic and English, his band cook up a whole range of retro flavours, from golden-age Ethiopian horns and old-school synths to the classic R&B rhythm-section sound. It doesn't turn into a heard-it-all-before fusion either. At some points the Ethio-jazz vibe is strong (the instrumental 'Tadese' would be at home on a Mulatu Astatké album); while elsewhere it feels like straight-up Afrobeat. When all the elements coalesce, it becomes really special. Look no further than the track 'Coffee' – Yalo's blues-bar-inAddis vocals run the show, while krar (lyre) duels with Ali Farka Touré-style guitar over piping-hot soul funk. It's a fantastic album; play it loud and you will feel like the coolest person alive. After Gili Yalo, of course. Jim Hickson

Les Filles de Illighadad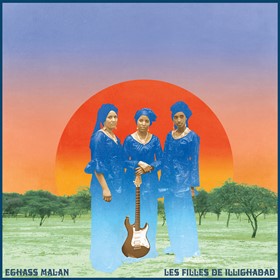 Eghass Malan Sahel Sounds (38 mins) ★★★★★
This album of Touareg/Tamashek music from Niger is of a similar cultural background to popular groups like Etran Finatawa and Mali's Tinariwen but is altogether more beguiling and less militant in form. It is the second recording by female guitarist Fatou Seidi Ghali and her cousin Alamnou Akrouni. They come from a remote village and play two distinct hybrids of traditional Berber music.
Recorded while on their first tour outside of Niger in 2016, the two women are joined by a third voice – Mariama Salah Assouan – and a male rhythm guitarist, Ahmoudou Madassané. Fatou is a self-taught guitarist who, on this recording, plays a Fender electric guitar in the epitome of the gently meandering desert blues style. It hypnotically weaves in and out of the three-part vocal polyphonic counterpoint – deeply effective and totally engaging, while seeming casually effortless. The other style they play is known as tende. It's another polyphonic vocal style stabbed with ululations, backed by a hand drum and the persistent bass thud of a calabash water drum, struck with a leather-bound beater. An exceptional album of gentle and sublime beauty. Martin Sinnock

Dobet Gnahoré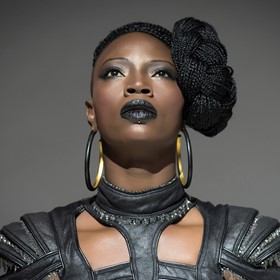 Miziki LA Café (47 mins) ★★★★★
Eight years after receiving a Grammy Award for her song 'Palea', the African singer-songwriter Dobet Gnahoré has released her fifth album: 12 gems with deep tribal influences. Rattles, whistles, mbiras (thumb piano), flutes, percussion and other traditional musical sources blend with Dobet's wide-ranging vocals, mixing French with Bété, the language of the Ivory Coast that she grew up with, to create a dynamic rhythmic sound. The addition of a catchy electric band, which is led by the album's producer Nicolas Repac, renders the overall tone of Miziki even more dense.
Some of Dobet's songs express a heartfelt tenderness, as on the track 'Love', with its subtly arranged strings and Brazilian percussion; or in the simple arpeggios of a classical guitar in 'Le Monde'; or in 'Afrika', a melody delivered with infinite grace to express her affection for the continent. Three tracks pay tribute to the fighting spirit of African women: 'Akissi la Rebelle' is the portrait of a rebellious girl whose energy and creativity cannot be repressed; 'Lobé' recounts the dreams of a handicapped woman whose efforts to become independent are rewarded; and, in 'La Source', grandmothers are acknowledged as the roots of humanity. The irrepressible syncopated beat of the title-track 'Miziki' makes it a potential dance floor hit. Dobet Gnahoré has surely won her place as one of Africa's greatest female music icons. Pierre Cuny

Angélique Kidjo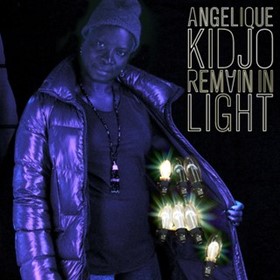 Remain in Light Kravenworks (45 mins) ★★★★★
When Angélique Kidjo performed Talking Heads' landmark 1980 album Remain in Light in its entirety onstage at Carnegie Hall last year, the New York Times enthused that she wasn't toppling an icon so much as 'dancing on its heights'. If one is not familiar with the original recording, the notion of Kidjo covering a 38-year-old, post-punk new-wave album by a bunch of New York hipsters is an improbable project on the surface. Yet as an exercise in musical cross-pollination between Africa and the US, there is a perfect logic at work: the Talking Heads' album, produced by Brian Eno, was heavily influenced by the polyrhythms of Afrobeat and so there's a thrilling sense of the music coming full circle.
Brilliantly marshalled by producer-to-the-stars Jeff Bhasker (Rihanna, Kanye West and Jay-Z), Kidjo euphorically invests songs such as 'Crosseyed and Painless' and 'Once in a Lifetime' with explosive percussion from Tony Allen, driving horns courtesy of Antibalas, layered tribal harmonies, Beninese chants and spiralling African guitars. Talking Heads' main man David Byrne has endorsed the project and no wonder; this dense, dynamic, funk-fuelled masterpiece is surely the album he would have loved to have made all those years ago. Nigel Williamson

Cheikh Lô
Né La Thiass (Remastered) World Circuit (41 mins) ★★★★★
Remastered and reissued for 2018's Record Store Day, and now available on vinyl as well as on CD and digital, this remarkable set sounds as fresh and exhilarating today as it did back in 1995, when it first appeared on cassette in Senegal. Produced by Youssou N'Dour in his studio in Dakar, it marked the debut of a remarkable singer-songwriter with a versatile, soulful voice, whose songs mixed a dash of N'Dour's mbalax with influences that ranged from Cuba to American funk. It's a gloriously rhythmic semi-acoustic affair, with the often laid-back, subtle and gently driving backing provided by a star cast that includes tama (talking drum) specialist Assane Thiam, percussionist Mbaye Dieye Faye, and guitarist and arranger Oumar Sow.
It opens with 'Boul Di Tagale', in which the compelling percussion work provides a springboard for Lô's fluid vocals. He sounds brave, assured and confident from the start. There's a Latin edge and yet more inspired vocal work on the title-track, plus an assured guitar solo on the slinky, upbeat 'Ndogal'. Elsewhere there's a charming tribute to Cheikh Ibra Fall, a crucial figure in the history of the Baye Fall, the Mouride Islamic sect, which Lô follows, and a couple of duets with Youssou N'Dour, including the gentle, guitar-backed 'Guiss Guiss' which ends this magnificent album. Robin Denselow

Hugh Masekela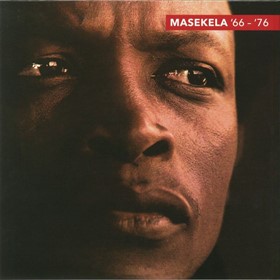 66-76 Wrasse Records (3 CDs, 223 mins) ★★★★★
When Hugh Masekela arrived in New York in the early 1960s, his fellow trumpeter Miles Davis took the exile to one side and gave him some sage advice. "You're just going to be a statistic if you play jazz," Davis told him. "But if you put in some of the stuff you remember from Africa, you'll be different from everybody." The result was a glorious fusion of American jazz and African township rhythms, which made him anti-apartheid's premier global musical ambassador and, in 1968, took him to number one in the US charts with 'Grazing in the Grass'.
The 47 tracks here – including his chart-topping hit – are all taken from the 11 LPs he made between 1966 and 1976 with American producer Stewart Levine, who contributes the accompanying notes in a splendid 24-page booklet. Many of the songs remained staples of his live repertoire until his death, including 'Stimela (Coal Train)', 'The Boy's Doin' It' and 'Mamani'. Other tracks may be less familiar to the casual fan, but almost every one of them is a gem. For a taste of the lesser-known Masekela try 'Song for Brazil' with Sivica on vocals and accordion, Bra Hugh's beguiling Africa jazz-pop take on Motown on 'You Keep Me Hanging On', the exuberant 'Languta' with Hedzoleh Soundz and 'Hush (Somebody's Calling My Name)', on which he's backed by the Crusaders. Nigel Williamson

Aïta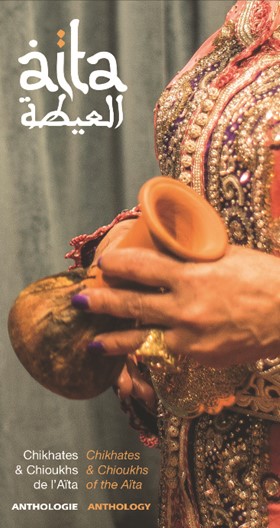 Chikhates & Chioukhs of the Aïta Anya (10 CDs, 600+ mins) ★★★★★
This compilation takes us on a gritty yet fascinating voyage into the best-hidden corners of the kingdom. Sixty years ago, Paul Bowles spent six months crisscrossing the country for his Music of Morocco compilation featuring field recordings in broad homage to the country's musical variety. El Mazned spent four times longer amplifying its hidden nuggets in the state-of-the-art Studio Hiba in Casablanca. Yet this box set retains the vital essence, from the sand of the Sahara to the salty waters of the Mediterranean. The aïta traditions are essentially maintained thanks to the weddings, funerals, rites of passage and moussem (festivals) that bring together communities in a way no other musical form quite matches. Daniel Brown

Listen All Around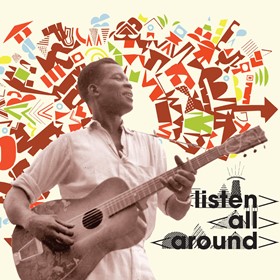 The Golden Age of Central and East African Music Dust to Digital (2 CDs, 132 mins) ★★★★★
This is a delightful collection of tracks recorded by archivist and ethnomusicologist Hugh Tracey, exploring a range of popular music from modern-day DR Congo, Kenya and Tanzania as it was in the 1950s. Although Tracey didn't exactly enjoy this type of music himself, his recordings are thankfully extensive. There are tracks based on Cuban son, calypso, country, big-band jazz, Ghanaian highlife, military bands and even French folk songs, all more or less with influence from traditional music of the various regions... The wonderful variety of sounds and impressive depth of information make Listen All Around a great resource for world music fans and ethnomusicologists alike. Jim Hickson

Dur-Dur Band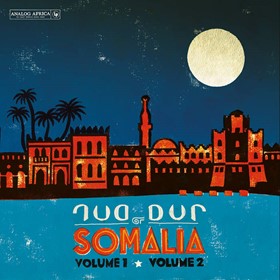 Dur-Dur of Somalia: Volume 1 & Volume 2 Analog Africa (2 CDs, 108 mins) ★★★★★
They were the biggest band in 1980s Somalia, huge across the whole Horn of Africa, and they're not completely unknown outside the continent, either. Dur-Dur Band's album Volume 5 (reviewed in #92) was re-released by Awesome Tapes from Africa in 2013 to much acclaim, and now Analog Africa have taken the reins to release their remaining albums. This collection includes the band's first two albums from 1986 and 1987, as well as a couple of previously unreleased tracks.
And wow – it's a hot one alright. As expected from Analog Africa's output, this album is filled with funk, but Dur-Dur go hard: the track 'Doon Baa Maraysoo' is an intense seven-and-a-half minutes of driving groove, and it's not alone. It all has deep roots in Somali traditional music, particularly the powerful sounds of the zar possession rituals. There's also a surprisingly heavy dose of roots reggae in there too, complete with amazing bass guitar by Abdulahi Ujeeri Ajami. Add saxophones, synthesizers, electric guitars and the legendary voice of Sahra Dawo into the mix, and you won't wonder why this band was so big. Somali music is shaping up to be a world music phenomenon; Dur-Dur Band is a great place to start. Jim Hickson

Amira Kheir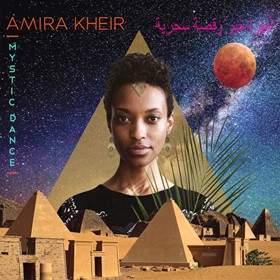 Mystic Dance Sterns Music (56 mins) ★★★★★
The third album from the London-based Sudanese-Italian singer Amira Kheir is a tour de force that builds and expands on the rich promise of her 2014 release Alsahraa. What impresses most here is the sheer scope of her stylistic range. Singing in a striking voice full of subtle power, she handles futuristic desert blues, floating Afro-jazz, Arabic rock and traditional Sudanese folk melodies with equal aplomb.
The production smartly combines an engaging pop sensibility with an exquisitely poetic elegance. Kheir produced it herself and from the moody rock atmospherics of the opener 'Amwaj (Waves)' to the joyously swaying syncopation of the closer 'Sameeri (Kindred Spirits)', she doesn't put a foot wrong. The traditional chant 'Zol (Guy)' and 'Manaok (Forbidden)', an ancient tale of forbidden love given a haunting rock-fusion arrangement, are sung in Arabic, but several of Kheir's own compositions, including the stripped-down minor-key ballad that is the title-track and the jazzy 'You, Me', are sung in English. She even tackles Kurt Weill's 'Speak Low' and delivers it with a deathless jazz-soul poise to rival Billie Holiday and Ella Fitzgerald's famous versions. A contender for album of the year. Nigel Williamson