Thursday, January 16, 2020
The 19 best European albums of 2019
All of these albums received the maximum award of five stars when reviewed in Songlines magazine in 2019, featuring Julie Fowlis, Lau, Lisa O'Neill, Alfabeto Runico, Brìghde Chaimbeul, and many more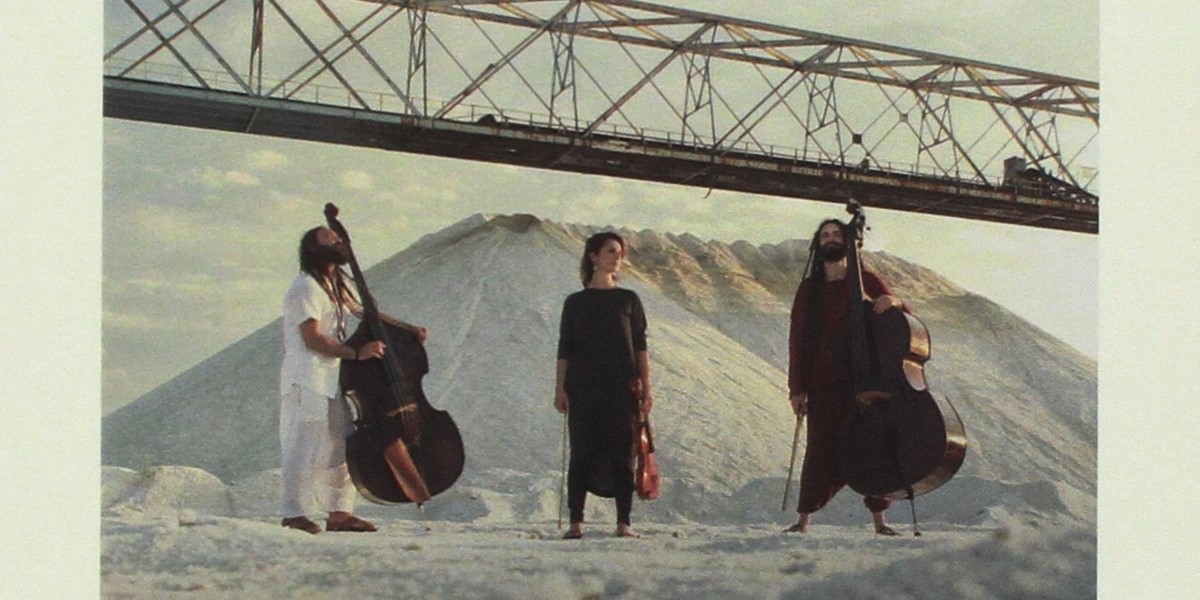 In every issue of Songlines magazine we review the best new albums from around the world in different geographical categories: Africa, Americas, Asia, Europe, Middle East, Pacific and Fusion. Below are all of the albums from the European section which received a coveted five-star rating in 2019. If you are seeking your next favourite album, then look no further, and if you would like to explore some additional recommendations, visit Songlines Music Awards 2019.
To enjoy reviews of the best new releases, as well as interviews with leading artists and features that explore music traditions around the world, consider subscribing to Songlines.
1
Julie Fowlis, Éamon Doorley, Zoë Conway & John Mc Intyre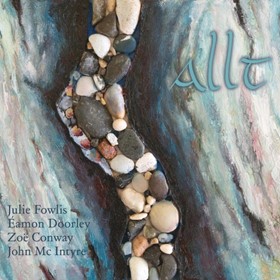 Allt Machair Records
This feels like something of a Gaelic supergroup album. It brings together two power couples – Hebridean singer and whistles player Julie Fowlis, her husband, bouzouki player Éamon Doorley, Irish fiddler Zoë Conway and her husband, guitarist John Mc Intyre.
Dealing as it does with the Gaelic language, the focus is on the fringes of both Ireland and Scotland, where the language has lived on. This is reflected in poetry from Aran Island poet Máirtín Ó Direáin, 19th-century Gaelic champion Nioclás Ó Cearnaigh, North Uist World War I poet Donald MacDonald and the opening St Kilda dance song 'Port Dannsaidh Hiortach / Deóra Dé'. A burning passion for the language and culture is felt throughout, both in the poetry and the emotion of the musicians. The project is a strong statement of identity. The sung poetry is pure and clear and the tune playing is at times so soaring and symbiotic that you can sense the intimacy of the relationships. This is a proud and heartfelt creation. NATHANIEL HANDY
2
Kíla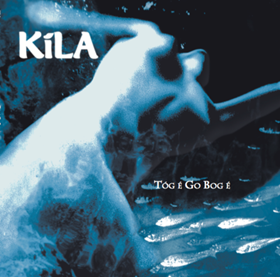 Tóg É Go Bog É Kíla Records
Newly reissued on double-vinyl, Tóg É Go Bog É (Take it Easy) is Kíla's 1997 sophomore offering. Then already well-established as the raucous Dublin street-poets of Celtic Tiger Ireland, their mellowness on this album surprised listeners as much as their subtle fusing of traditional Irish instruments with a poetic swathe of borrowings from elsewhere. Two decades on the album seems quietly pioneering, offering a softer side to the seven-strong sonic lords of contemporary Irish music who found full flowering in the sophisticated delicacies of 2010's Soisín.
Here, it's the moments where raw, unrefined experiment flares into instrumental brilliance that point to achievements ahead. Eoin Dillon's dazzling uilleann pipes solo on 'The Siege of Carrickfinn International Airport' is one among many outstanding moments. Intelligently structured, Tóg É Go Bog É moves across 14 tracks from excitable fervour to more mellow passions, rising to the hypnotic, accordion-led 'Ríl a Dó' and chill-out closer 'Tip Toe' (the only song of five in English) with Rónán Ó Snodaigh's vocals a thing of bewitching broken beauty, and his brother Colm's plaintive hidden track is haunting and dark-hued. Salted and sweetened by Irish lyricism and passion, the addition of gourds, djembé, bouzouki, hammer dulcimer and much else variously ink in Eastern European, African, Caribbean and jazz elements, all seamlessly integrated by a septet firing on all cylinders. MICHAEL QUINN
3
Domna Samiou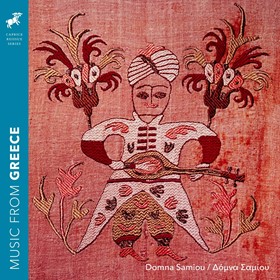 Music from Greece Caprice Records
In the summer of 1979, Greek folk singer Domna Samiou (1928-2012) toured Sweden (with a band and dance troupe) performing a series of concerts for both Greek émigré communities and interested Swedes. Recordings of these were released in 1980 as My Bird in Exile. Well received at the time, the album has long been unavailable – this reissue is its debut on CD and comes with nine extra songs from the 1979 recordings plus a very handsome booklet (in English and Greek) with lots of information, song translations and photos.
Samiou was the child of parents who were forced out of Asia Minor after the Greco-Turkish War of 1919-1922. She learned the rebetika songs of this community but, as a musician and researcher, also took a keen interest in music from across Greece. Working as a researcher and producer of Greek folk music for radio she was encouraged to perform and developed a reputation in Athens as a gifted folk singer – not releasing her first album until 1974. This concert finds Samiou leading a large ensemble – various musicians are employed to play on certain songs (two other vocalists sing three numbers). The sound quality and performances are excellent throughout, the musicians playing with purpose while Samiou sings with a deep, guttural intensity. A thrilling album and very highly recommended. GARTH CARTWRIGHT
4
Various Artists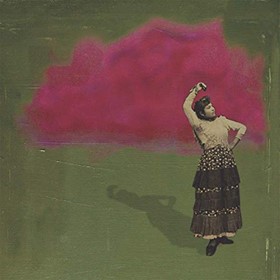 Take a Knife and Open My Heart Sound Miracle Recordings
We've not returned to the golden age of vinyl, but we have entered the age of the collectible object of beauty.
This compilation of 13 flamenco songs from the 20s and 30s – the age of the 78rpm disc – is printed on see-through vinyl and comes with an artful cover at once vintage and coolly contemporary. Liner notes are inspirational rather than informative, so we can assume the Madrid-based Sound Miracle label expects its purchasers to know their palmas from their compases.
The somewhat scratchy recordings of Manolo Caracol, Niña de los Peines, Melchor de Marchena, Carmen Amaya (who is blistering and supreme even in this company), Niño Ricardo and other, less famous sometimes superstars, Sarita Heredia and Pericón de Cádiz, are stunning – full of the stabbing violence of the title as well as the raw tenderness of flamenco. The vocals are untrained and unfettered, shot through with deep passion, and are in harmony with guitar-work that is also improvised, responsive, almost like a second voice. For anyone who doesn't own a short, sharp collection of pure flamenco, this is an easy buy – there's a CD version too. CHRIS MOSS
5
Lau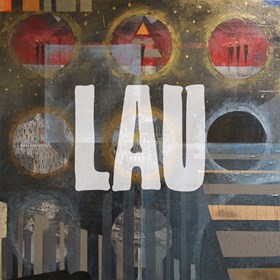 Midnight and Closedown Reveal Records
After a wait of nearly four years the British folk scene's bravest experimenters are back with their fifth studio album, and yet another subtle shift of direction. As with their previous set, The Bell That Never Rang, the emphasis is on songs; there are five here, with three instrumentals. Kris Drever is in fine, relaxed voice, with his cool, thoughtful baritone set against a wash of guitar, fiddle, harmonica and often edgy electronic effects that constantly twist and change direction. The mood is often as sombre as their titles, 'I Don't Want to Die Here' or 'Itshardtoseemtobeokwhenyourenot.' Fiddler Aidan O'Rourke says they are influenced by Brexit and themes of 'Isolation. Fear. Giddiness. Cutting ties with allies, friends and partners.'
Those ideas were also an inspiration for 'Riad', a gently elegant and thoughtful instrumental that demonstrates, yet again, the extraordinary interplay between the trio. And then there's 'Echolalia', another instrumental, that starts as an elegant theme for fiddle and accordion, spirals off into a guitar-backed snatch of scat vocals, and builds up into a grand, swirling and mesmeric soundscape.
Helped by their new producer John Parish, famed for his work with PJ Harvey and Rokia Traoré, Lau have produced an often gently mournful but classic new set. ROBIN DENSELOW
6
Lisa O'Neill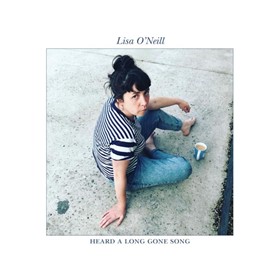 Heard a Long Gone Song River Lea
Lisa O'Neill won plaudits in the folk world for her 2016 debut Pothole in the Sky. This led to her being signed by Geoff Travis to Rough Trade Records' new folk imprint, River Lea. Travis has signed everyone from The Smiths to Emiliana Torrini and he has found another winner with O'Neill: Heard a Long Gone Song is an extraordinary album.
O'Neill both writes songs – 'Violet Gibson' and 'Rock the Machine' are hers but sound as if they've existed for decades – and interprets those of others. The album opens with Margaret Barry's 'The Galway Shawl' and closes with Shane McGowan's 'Lullaby of London'. That her songs sit comfortably alongside those suggests how deep O'Neill's talent is.
Across the album she alternates between singing unaccompanied and backing herself with banjo and guitar (plus a little help from friends on double bass, bouzouki, fiddle and harmonium). Everything is kept sparse – O'Neill is an extraordinary singer, her thick, rich brogue conveying the weight of every word. There is a lovely sense of space here; nothing is hurried, atmosphere builds and remarkable tales are told. It's an album like few others. GARTH CARTWRIGHT
7
Various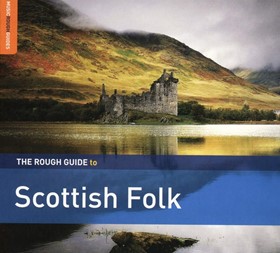 The Rough Guide to Scottish Folk World Music Network
Opening with the wonderful Saltfishforty's 'The Odin Stone', Rough Guide's latest introduction to Scottish folk music is a fine collection of 16 familiar, and perhaps not so familiar artists, all chosen to reflect the superb musicianship of Scotland's traditional folk scene. Scotland's complex, educated, political landscape is highlighted with 'Echo Mocks the Corncrake', featuring BBC Radio 2 Folk Singer of the Year 2018 Karine Polwart, while Julie Fowlis' enticing voice takes the lead on 'Smeòrach Chlann Dòmhnaill'.
Fellow BBC Radio 2 Folk Award Musician of the Year 2018 winner Mohsen Amini features with his band Talisk and their feisty track 'Abyss', while old hands such as Battlefield Band show they still have it with the heartbreaking 'The Blantyre Explosion'.
Siobhan Miller takes us back to tradition with 'Banks of Newfoundland', while Karen Matheson and Rachel Newton highlight the sheer gorgeousness of Gaelic song. There are some wonderful interpretations of waulking songs and puirt à beul here too; see Kyle Carey and The Furrow Collective. Other great acts include Breabach, Dàimh, Salt House and Mischa Macpherson.
Confident, accomplished and alluring, this welcome release highlights the sheer vitality of traditional and folk music in Scotland; a living, crucial and vibrant culture. BILLY ROUGH
8
The Young'uns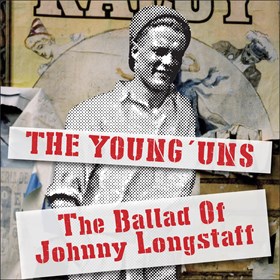 The Ballad of Johnny Longstaff SGO Music Publishing
"If they were expecting any rewards, they didn't get any rewards. They were the first people to be victimised," we hear Johnny Longstaff spit towards the end of this recording. It's much more than just a folk album and the life it reveals was much more than just a single story.
Teesside folk trio The Young'uns are known for their immaculate harmony-singing and eye for resonant stories of ordinary folk. But this time they've upped the ante. The story of Johnny Longstaff came to them from his son, after a show one night in 2015. From this encounter, a 16-song suite developed around the life of a man who was born into poverty in Stockton-on-Tees before joining first the Hunger Marches, then the Battle of Cable Street, then the Spanish Civil War and finally World War II.
The heart and soul of this album – and the trio's current touring show – is Longstaff 's time in the International Brigades in Spain. He was recorded by the Imperial War Museum before his death in 2000, and his spoken narrative weaves among the trio's close harmonies to stirring effect. This is proud, humbling, funny and moving stuff, lovingly conceived alongside a 40-page dossier of lyrics, biography and photographs. A great piece of work. NATHANIEL HANDY
9
VRï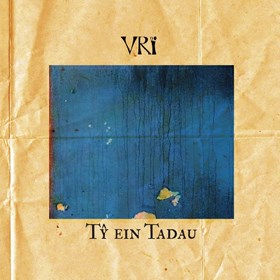 Tŷ Ein Tadau Recordiau Erwydd
This is a stunning debut of chamber folk from Aneirin Jones on fiddle, cellist, bassist and harmonium player Jordan Price Williams and the fiddle and viola of Patrick Rimes. Tŷ Ein Tadau explores and revitalises Welsh folk traditions in the wake of the decline of the chapel, which silenced and suppressed the folk tradition, or co-opted it into its hymn books. But the good Lord giveth and taketh away again, and the folk tradition's cultural flora and fauna is springing back to life again, outside the locked and bolted chapel doors.
The opening air, 'Dewch i'r Frwydr', is an old hymn tune being walked back to its older history in the oral tradition. Here, and on the likes of 'Cob Malltraeth', sung beautifully by Beth Celyn, the playing is subtle and strong, full of beautiful instrumental passages. As a restoration of Welsh folk traditions mixed with touches of English, Cornish and Scandinavian (on 'Taflu Rwdins') this powerful debut sits alongside Leveret, Duncan Chisholm and even the mighty The Gloaming for shedding new light and life on native song and tune traditions. TIM CUMMING
10
Alfabeto Runico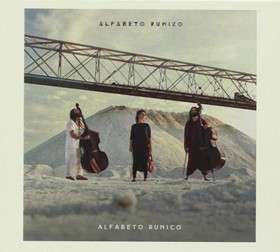 Alfabeto Runico Apogeo Records
Active since 2003, Alfabeto Runico are the fruit, first and foremost, of the friendship between the three band members. Marta Dell'Anno (vocals, violin and viola), Andrea Resce and Nicola Scagliozzi (double bass) met at music college, so their music has a clear classical and baroque imprint. But what is most obvious on this album is their love of traditional southern sounds, and their years spent going to – and playing at – village parties and folk gatherings in southern Italy, especially in their region, Puglia.
Five out of the 13 tracks belong to the Pugliese tradition, but are given new life through baroque and renaissance arrangements, and then there are moments of reggae, ska, rock and klezmer music, in which five different languages can be heard. But far from feeling forced, Alfabeto Runico is a very natural kaleidoscope of sounds, traditions and colours, in which string instruments weave elegant melodies, and Dell'Anno's powerful vocals inject some of that southern intensity. The album was recorded in an old Naples church and the acoustic instruments give it a warm and intimate feel.
With its unusual blend of styles and sounds, Alfabeto Runico is a daring experiment by the young trio, but it is an incredibly original and impressive one too. MEGAN IACOBINI
11
Anne Briggs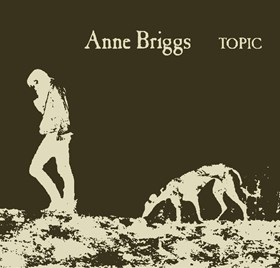 Anne Briggs Topic Records
One of three deluxe reissues from Topic as part of its 80th birthday celebrations, Anne Briggs' first album has only had one UK vinyl reissue since its 1971 release, and this is a very welcome arrival on CD as part of the Topic Treasures series. Briggs herself pens an introduction, there are some marvellous photographs of a young Briggs with her partner Johnny Moynihan of Sweeney's Men (who contributes bouzouki on a superlative account of 'Willie O' Winsbury') and excellent sleeve notes from Ken Hunt. It's a beautifully packaged reissue, and while there are no additional tracks, it's a pleasure to have this album available again.
There's not a song here that doesn't enjoy its definitive performance. The spine-tingling 'Young Tambling' is the highlight; surely the most intense and magical account of this great ballad of the supernatural. This, and the likes of 'Reynardine', 'The Snow it Melts the Soonest' and 'The Cuckoo', are unaccompanied, while opener 'Blackwater Side' and 'Go Your Way (My Love)' (co-written with Bert Jansch) feature Briggs' guitar accompaniment. There's also bouzouki on the sole self-penned song, 'Living by the Water'. Make room for it on your shelf, and between your ears. TIM CUMMING
12
Shirley Collins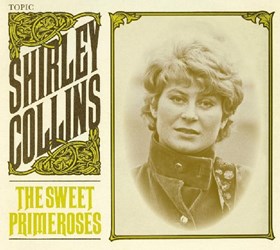 The Sweet Primeroses Topic Records
An extraordinary and singular recording even 52 years after it first appeared, Shirley Collins' The Sweet Primeroses is one of three deluxe reissues to celebrate Topic's 80th birthday, augmented by four recordings from 1963's Heroes of Love EP (reissued on vinyl in 2014 for Topic's 75th). The release also includes extensive sleeve notes from Colin Irwin, an introductory note from Collins, and even Bert Lloyd's Janus-faced original introduction, demeaningly describing Collins as a 'sweet Sussex singer' and asking, of her sister Dolly's pipe organ arrangements, 'is it effective? Judge for yourself.'
In the half-century since, we have judged, and The Sweet Primeroses remains fresh, distinctive and compelling. The song choices include Copper family favourites 'Spencer the Rover', 'The Babes in the Wood' and the title-track, as well as diadems from the world of traditional balladry such as 'The Cruel Mother' (with Collins accompanying herself on five-string banjo), 'George Collins' (more recently refashioned to great effect by Sam Lee) and 'Brigg Fair', the inspiration for Delius' orchestral fantasia. The two carols 'Cambridgeshire May Carol' and 'Down in Yon Forest' are still points of enduring wonder, and The Young Tradition's chorus on the likes of 'The Rigs of the Time' and 'The Cruel Mother' give just the right lilt. TIM CUMMING
13
Brìghde Chaimbeul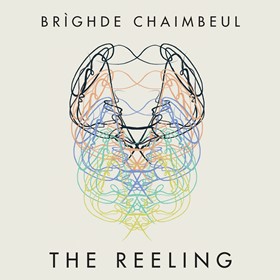 The Reeling River Lea Recordings
The Reeling ends with the great singer and piper Rona Lightfoot, now 82 years old, giving a little laugh of pleasure and accomplishment. She has just sung 'Ruidhle Mo Nighean Donn' while Brìghde Chaimbeul played this puirt à beul (Gaelic mouth music) tune – the first she learned as a small child – on the Scottish smallpipes. It's touching, and a lovely moment at the end of a wonderful album. The album begins, bravely, before the pipes come in, with the sound of an old harmonium – the creaks, clacks and squeaks augmenting the melody – that Chaimbeul found in the East Church, Cromarty, where she recorded her debut, live. That opening tune is reflective, unfolding gradually. 'O Chiadain An Lo' (The Recollection of That Day) comes from Patrick MacDonald's collection of Gaelic tunes, first published in 1784, as does the more lively 'Harris Dance'. Chaimbeul is drawn to these and archive recordings. 'Tha 'n Oidhch Ann 's An Dorch' Ann' is a canntaireachd sung by Dugald MacCormick of Mull, recorded in 1971. (Canntaireachd is a way of teaching pipe tunes by singing them, much like bol in teaching tabla players).
In 2017 Chaimbeul visited Bulgaria and fell in love with the kaba gaida piping tradition there. She feels there are connections, a commonality among pipers. 'Moma e Moma Rodila' and 'Tornala Maika', tunes she learned there, different yet somehow similar to those of her own tradition, attest to this.
Chaimbeul is joined on the album by Lau's fiddle player, Aidan O'Rourke, and Radie Peat from Lankum, on concertina. Their contribution is subtle but crucial, particularly on 'The Old Woman's Dance/The Skylark's Ascension,' favourite tunes she knows from ceilidhs in Uist. O'Rourke produces, paying careful attention to the drones, bringing these to the fore texturally. There is a moment, almost a drone solo, in one track and they certainly contribute to the dizzying effect of 'The Reeling, The Reeling', a tune that goes round and round. It is, as is the whole album, exciting, unusual and gorgeous. JULIAN MAY
14
June Tabor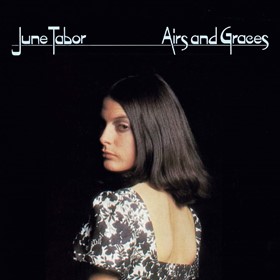 Airs and Graces Topic Records
Continuing the Topic Treasures series of reissues to celebrate the label's 80th birthday, June Tabor's 1976 solo debut comes with four live bonus tracks from 1971-74 and excellent sleeve notes from Tabor herself and Colin Irwin. These ten Child Ballads and songs were recorded at Sound Techniques in London shortly after her Silly Sisters release with Maddy Prior – that's two classic albums in the space of a few months.
As in the years of folk club performances in the early 1970s, around half of these songs, including a spine-tingling account of Eric Bogle's 'The Band Played Waltzing Matilda' and Belle Stewart's 'Queen Among the Heather', are delivered unaccompanied. Nic Jones and multi-instrumentalist John Gillaspie (who both featured on Silly Sisters) provide the music on 'Young Waters', among others, and the settings are distinctive – the weird, pioneering folktronica of the Rocksichord, as well as organ, piano, and Nic Jones' fiddle on 'The Merchant's Son'. 'Jealousy, treachery, poverty, prejudice and the futility of war are all here, but so is love rewarded,' Tabor notes in her introduction to this marvellous reissue. That's as reliable a guide as any, and the extra live tracks, comprising unaccompanied voice and extraordinary song, make it a must-have English folk classic. TIM CUMMING
15
Väsen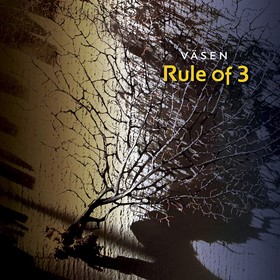 Rule of 3 NorthSide
I've heard the legendary Swedish band Väsen play in some strange places, often involving journeys of deep snow, darkest cellars, or some midsummer madness, but they have never failed to make my heart sing, knowing that, at that moment, there was no better place to be. They've been making audiences feel like this for 30 years, which surely deserves some sort of celebration? But actually, what we want is to hear them carry on doing all the things they have done so brilliantly for so long, creating something magical with viola, nyckelharpa and guitar.
Of course, the wonderful quirkiness and cheekily tangled rhythms of Swedish dance tunes are the inspiration behind 30 years of traditional celebration, and in the hands of three of the world's finest musicians, Olov Johansson, Roger Tallroth and Mikael Marin, the sound is unique. So this 15-track album is their celebration, melodies that mark love and loss, new beginnings, weave mysterious folk tales and dance impossible dances. Any band that can still create music after 30 years that spins listeners into orbit deserves the greatest of celebrations. Väsen, just carry on being insanely brilliant! FIONA TALKINGTON
16
Sokratis Sinopoulos Quartet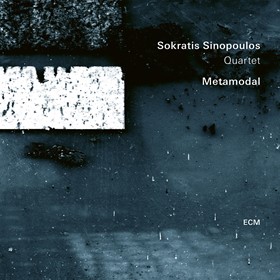 Metamodal ECM
Lyra, piano, bass and drums – given that line-up, one might expect the Greek instrument, played here by the virtuoso Sokratis Sinopoulos who also composed all the tracks, to get lost in the mix. However, the sensitivity of Sinopoulos' fellow band members ensures that the instrument is given space to shine and is never swamped. This is the quartet's second disc and the modal-inflected mix of jazz ideas and the traditions of the eastern Mediterranean have now firmly bedded down to produce a clear musical identity for the group.
Representative of this is 'Metamodal I – Liquid', where freewheeling melodic lines from the lyra begin over a delicate background before moving into a more complex rhythmic section where the jazz influences become clearer (this pattern is common to all three 'Metamodal' tracks). There is some lovely bass playing on 'Transition', and 'Walking' juxtaposes great jazz lines with more laid-back sections. Yann Keerim on piano is superb throughout (listen to 'Red Thread') and the interaction between piano and lyra is one of the highlights of the disc. MARIA LORD
17
Ben Walker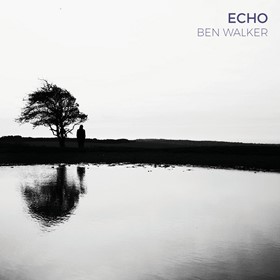 Echo Folkroom Records
Ben Walker is hailed as one of the world's finest acoustic guitarists, for the half dozen brilliant albums he made with Josienne Clarke, and as a busy and popular producer across more than 50 releases. This is his first solo set, and he has drawn on musical friendships with singers such as Bella Hardy, Hazel Askew, Kitty Macfarlane, JinnWoo and Thom Ashworth. As for the songs and tunes, Walker sets originals beside traditional songs and some settings for poems by William Blake (from his collection Songs of Innocence and of Experience), Hilaire Belloc, Mary Elizabeth Coleridge and Dorothy Wordsworth.
Bookended by new tunes with ancient sources – 'Afon' and 'Eostre' – the first song is Blake's 'The Echoing Green', to which Thom Ashworth lends his distinctive tone. Bob Copper used to sing 'Ha'nacker Mill,' handled here by Yorkshire-born singer Laura Hockenhull, while 'Rings' features the voice of George Maynard on a 1960s reel to reel, paired with a synths, strings and consummate guitar setting of a tune from 1780. Ambitious, distinctive and brilliantly achieved. Laura Ward expresses with chilly relish the rage of a wronged woman whose words, left in a suicide note, make up the verses of 'On Humber Bank' while Bella Hardy is reliably expressive and affecting on 'The Island'. TIM CUMMING
18
Félix Lajkó & Vołosi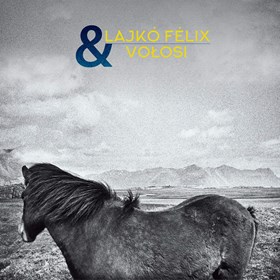 Félix Lajkó & Vołosi Fonó
The opening of this album sounds like you've stumbled into an astonishing cadenza in the middle of a violin concerto. On 'Speedmotion', violinist Félix Lajkó races up the violin, down again, throws in a fistful of double and triple stops and then, after a moment's pause, launches into a ferocious chase accompanied by the Vołosi musicians. This is a remarkable meeting of string players with outstanding ability and an innate theatricality. The Serbian-Hungarian Lajkó is one of Europe's most remarkable virtuosi, but always on his own terms. He's played with the Balkan brass of the Boban Marković Orkestar and as a duo with viola player Antal Brasnyó.
Here, in a project initiated by Budapest Ritmo Festival, he plays with the five-strong Polish string band Vołosi, who bring their own panache to the music. It shouldn't work, but it defiantly does. They were astonishing on stage and now the record has soared in the two main European World Music charts.
Tracks like 'Speedmotion', 'From the Ditch' and 'Downhill' suggest the default is to play as fast as possible, but thankfully there's poetry and reflection too in the pizzicato-led 'Upside Down', playful 'Valse' and expansive 'Slowmotion'. Although none of the players are Roma, this music fits beautifully into the rich and showy Hungarian tradition of Gypsy music in Central Europe. SIMON BROUGHTON
19
Llio Rhydderch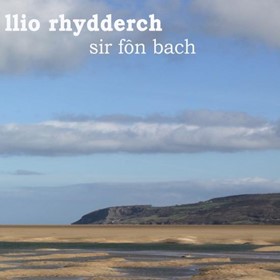 Sir Fôn Bach Fflach
Llio Rhydderch was moved to arrange 'Anhawdd Ymadael', the penultimate tune of this very beautiful album, because the elegy 'Marwnad Dafydd ap Huw, Berach' was possibly sung to it. Dafydd ap Huw died in 1696 and Rhydderch is one of his descendants. The triple harp tradition she has inherited, and is thankfully passing on, is indeed centuries old, and a rich one. Sir Fôn Bach is a collection of tunes reflecting different periods of Rhydderch's life – the Welsh ballads and folk songs she heard in childhood, the cynghanedd (strict metre poetry) and old manuscripts she has researched recently, such as the fiddler Morris Edwards' tune-book (dated 1778) in which she found the sprightly 'Consét y Pipar Coch'.
There is an entrancing elegance to several of the tunes, such as 'Beth Yw'r Haf i Mi (Y Llawenydd a Fu)', perhaps because they are songs, and an intricacy to the instrumental melodies, 'Ffarwel Philip Ystwyth a Caru Doli' for instance. Some of these have travelled far in time, and space: Scotty sang 'Yr Hufen Melyn a Mathafarn' to a tune dating from the 18th century in 'The Lorelei Signal' episode of Star Trek.
Rhydderch learned by ear, teaches in the same way and is admired for her ability to improvise. She acknowledges the influence of the musicians from foreign lands with whom she has toured and recorded. Anyone who enjoys the kora music of the griots will appreciate Sir Fôn Bach. 'What would I do without my triple harp?' she writes. 'It has opened invaluable creative doors for me and is the muse's messenger.' JULIAN MAY