Thursday, May 28, 2020
The 50 Greatest Albums of the Last 5 Years (updated 2020)
By Jo Frost and Simon Broughton
Life-changing, jaw-dropping albums from Catrin Finch and Seckou Keita, Angélique Kidjo, Mariza, Bassekou Kouyaté, Blick Bassy, Lankum, Debashish Bhattacharya, Lau, Oumou Sangaré, Kefaya and more...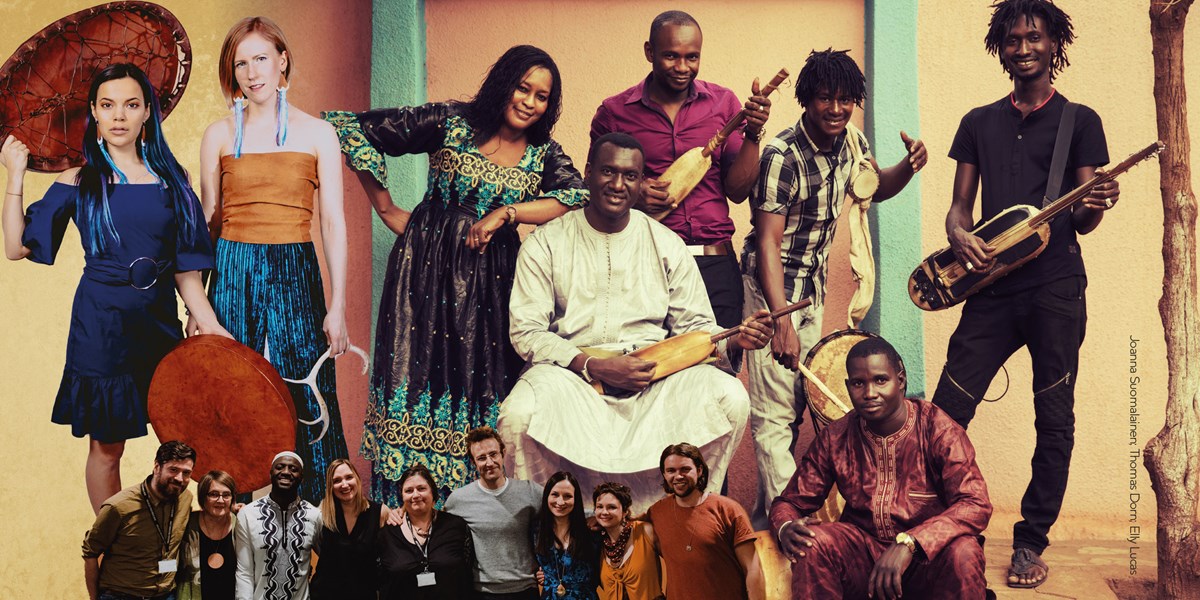 Never miss an issue of Songlines – the leading magazine covering traditional, contemporary, folk and fusion music from around the world: subscribe today!
1
AMMAR 808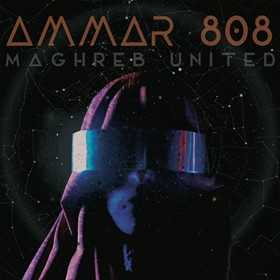 Maghreb United (Glitterbeat Records)
Collaborations between the Maghreb countries are rare, which makes this album even more valuable. The brainchild of Tunisian producer Sofyann Ben Youssef (aka AMMAR 808), it features three powerful vocalists: Morocco's Mehdi Nassouli, Algeria's Sofiane Saidi and Tunisia's Cheb Hassen Tej. It draws on traditional repertoire but as Ben Youssef says: "I'm trying to weave threads from folklore and mythology into futurism." The music is loud, percussive and repetitive but unmistakably North African. Ammar is a sort of everyman name in North Africa and 808 comes from the Roland TR-808, one of the earliest drum machines from the 1980s. Powerful, trancy stuff. SB
2
Anandi Bhattacharya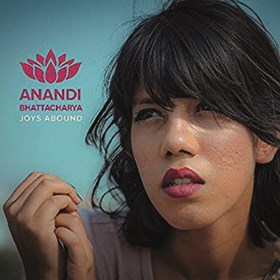 Joys Abound (Riverboat Records)
This is the debut from the singer and daughter of slide guitarist Debashish. Though she's in her early 20s, she sings with a maturity and power that isn't perhaps surprising, given the prodigious musicality of the family. The album opens fairly conventionally with an energetic invocation to Ganesh. Her father's guitar features on several tracks of course, including 'Aurora'. But it's the contribution of Spanish clarinettist Carola Ortiz that takes the music in interesting new directions on 'Maya's Dream', 'Flor de Puja' and the buleria-meets-Holi of 'Migration of Colours'. This is a debut packed with potential, but absolutely beautiful in its own right. SB
3
Jeremy Dutcher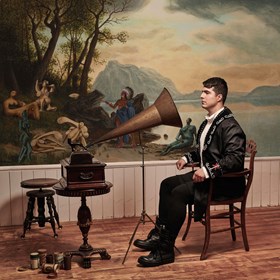 Wolastoqiyik Lintuwakonawa (Jeremy Dutcher/Fontana North)
This release reminds us of the threat to indigenous languages across the world – and a timely one too, given that next year is UNESCO's Year of Indigenous Languages. Dutcher is a Wolastoq First Nation classically-trained singer and pianist who won the Polaris Music Prize (Canada's Mercury Prize) in September 2018. On accepting his award he declared: "You are in the midst of an Indigenous renaissance. Are you ready to hear the truth that needs to be told?" Dutcher uses old cylinder wax recordings of Wolastoq songs and breathes new life into them. JF
4
Catrin Finch and Seckou Keita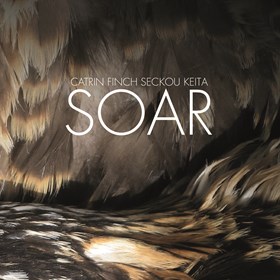 SOAR (bendigedig)
The long-awaited follow-up to Catrin Finch & Seckou Keita's award-winning debut, this quickly dispelled any doubts as to whether the duo could improve on that wonderful first album. SOAR is a celebration of the osprey, the magnificent bird of prey that migrates from Keita's home of Senegal to mid-Wales (near where Finch is from). From the deep, sonorous note that emanates from Finch's harp on the opening track to the filigree trills of Keita's kora on 'Téranga Bah', it's an exquisite album that deserves repeated listening. JF
5
Pascuala Ilabaca y Fauna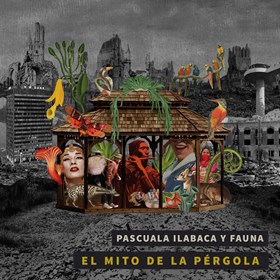 El Mito de la Pérgola (Petit Indie)
There's been no shortage of female powerhouse singers in South America – think Violeta Parra, Mercedes Sosa, Lila Downs – but now it's Chilean Pascuala Ilabaca's turn in the spotlight. The charismatic accordion player and singer demonstrates an impressive vocal range and with her four-piece band, they zip through a myriad of musical genres – from Indian konnakol-style percussive singing through to the high octave yelps, reminiscent of one of Ilabaca's role models, Yma Sumac. The album's title translates as 'The Myth of the Bandstand' and reflects Ilabaca's desire to bring music back onto the streets and into communities. JF
6
Angélique Kidjo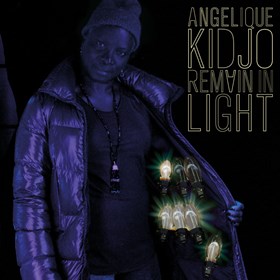 Remain in Light (Kravenworks)
Recently crowned as the 2018 World Pioneer at the Songlines Music Awards ceremony, Angélique Kidjo from Benin never ceases to delight her legions of fans. She's surely gaining many more with her latest release – a hugely fun and exuberant cover of Talking Heads' classic album from 1980. Injecting a whole new lease of life into David Byrne and Brian Eno's album and putting a spotlight on its Afrobeat influences, Angélique's version is a percussive and horn heavy delight from start to finish. You just need to watch the video of 'Once in a Lifetime' to get a sense of how much fun she is having – pure musical dynamite. JF
7
Mariza.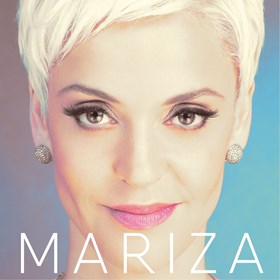 Mariza (Warner Music)
Most artists debut with their eponymous album, but Mariza has waited until number seven. It begins with 'Trigueirinha', which she described in her recent London concert as "talking about love in a happy way," and it certainly blows away any preconceptions of fado always being melancholy. It's followed by the gorgeous 'Quem Me Dera', written for her by Angolan singer Matias Damásio. 'Oração' has lyrics by Mariza, the first time she's put any of these on record. This and the 'Fado Errado' duet with senior fadista Maria da Fé, gives the album a very personal feel. The delicacy and transparency of the production by Javier Limón also stands out. SB
8
Mehdi & Adib Rostami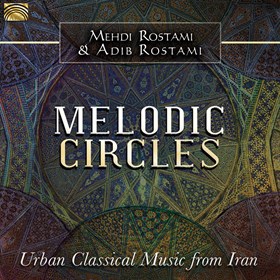 Melodic Circles (ARC Music)
The ingredients are simple – plucked setar and a tombak (drum) – but cousins Mehdi and Adib Rostami from Iran play with such artistry that no more is needed. The setar is a small, but super-expressive instrument with four strings, from which Mehdi strokes sublime melodies and accompaniments. The crystal clarity of the articulation in the upper register in the opening 'Nostalgia' is superb. Pieces include a setar solo 'Lonely', and Kurdish-inspired 'Mystic Dance'. Here are two musicians with faith in their music who haven't been tempted to add electronics or effects. SB
9
Small Island Big Song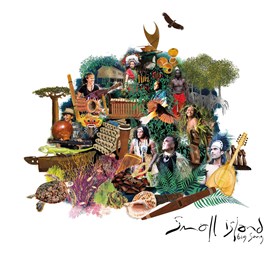 Small Island Big Song (Small Island)
Not only is this a beautifully presented CD, complete with a photo-laden, informative booklet but there's a cracking story behind it too. Producers Tim Cole and BaoBao Chen wanted to unite the musical traditions of islands in the Pacific and Indian Oceans – from Taiwan to Madagascar. Over 18 tracks and some 100 musicians, the album takes you on an intriguing journey and showcases little-heard music from the region. There's also an important environmental message at its heart as many of these island communities are threatened by rising sea levels. JF
10
Various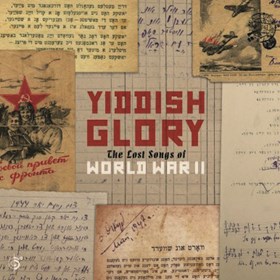 Yiddish Glory: The Lost Songs of World War II (Six Degrees)
The music and performances on this album are first class, but what really makes it stand out is the fact that we're able to listen to this repertoire at all. These are songs in Yiddish by Jewish soldiers serving in the Soviet Red Army during World War II. They were collected by musicologist Moisei Beregovsky (1892-1961), but were confiscated when he was arrested after the war and only found in the Vernadsky Library in Kiev in the 1990s. The lyrics are mainly sung by Russian singer Psoy Korolenko and Canadian vocalist Sophie Milman. It's a treasure of reconstruction. SB
11
Bassekou Kouyaté & Ngoni Ba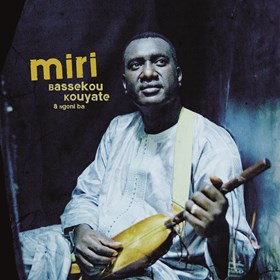 Miri (Outhere Records)
Bassekou Kouyaté, from Mali, is one of those artists who has come to the fore during the 20-year lifetime of Songlines. In that time he has put his instrument, the ngoni (desert lute), firmly on the musical map. Miri, meaning 'Dream' or 'Contemplation' in Bamana, is his fifth album and is largely acoustic with the lithe, sinewy sound of the ngoni and the vocals of his wife, Amy Sacko, to the fore. There are guest appearances from Snarky Puppy's Michael League and a vibrant track featuring singer Madera Limpia from Cuba, but this is essentially a magnificent affirmation of Malian roots. The track 'Konya' is sensational. SB
12
Blick Bassy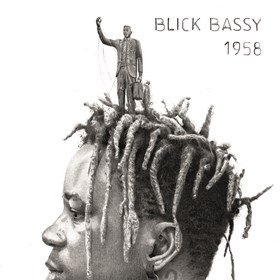 1958 (No Format!)
The Cameroonian singer-songwriter's latest release pays homage to one of his country's resistance fighters, Ruben Um Nyobé, who was killed by the French army in 1958. It's a period of history that's not often spoken about or indeed widely known, but Bassy has made it his mission to shed a light on this dark era of France's colonial past. He sings in Bassa, one of Cameroon's 200-plus languages and his latest album features an unusual line-up combination of banjo, trombone, cello and guitar. When combined with the music, Bassy's distinctively high-pitched voice creates a haunting and soulful sound that seems perfectly suited to the subject matter. JF
13
Constantinople & Ablaye Cissoko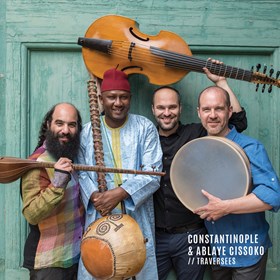 Traversées (Ma Case Records)
Constantinople are a Canada-based trio led by Iranian setar player and singer Kiya Tabassian, while Ablaye Cissoko is an excellent Senegalese kora player and singer. Having now worked together for more than five years, the musicians have developed a shared understanding and common language as well as drawing on their respective cultures in Persia and West Africa. The plucked setar and kora have a similar texture and combine beautifully on 'Serigne/Bi Signare'. This album should be a model for such collaborations, creating something much more significant than the sum of its parts. SB
14
Félix Lajkó & VOŁOSI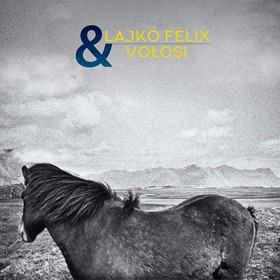 Félix Lajkó & VOŁOSI (Fonó)
This ferocious string combination came together at the Budapest Ritmo festival in 2017. Félix Lajkó is a super-virtuoso violinist from the Hungarian-Serbian borderlands, while VOŁOSI are a slick and theatrical five-piece band from Katowice, Poland. Their live performance gave me a Paganini-like sense of awe and, although none of the players are Roma, this album is fizzing with the energy of the Gypsy violin tradition of Central Europe. Much of the music is thrilling and super-fast, but thankfully there are moments of poetry and reflection too. This combination shouldn't work but it undeniably does. SB
15
Kefaya & Elaha Soroor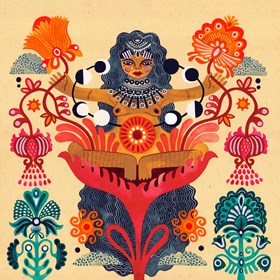 Songs of Our Mothers (Bella Union)
Kefaya's debut was on this list in 2016 and they won the Newcomer Award in the 2017 Songlines Music Awards, so it shouldn't be surprising that their release with Afghan vocalist Elaha Soroor (her name is a pseudonym meaning 'Goddess of Happiness' to avoid repercussions on her family) is superb. Her story is extraordinary, pursuing a life-threatening career in Kabul before finally relocating to London. This album is a hand-picked selection of Afghan women's songs performed in a slick contemporary idiom with conviction. It's worth getting a physical copy for the song translations. SB
16
Lakou Mizik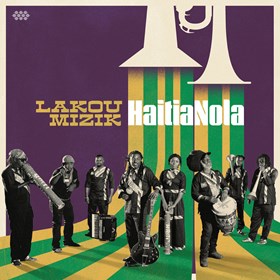 HaitiaNola (Cumbancha)
The Haitian racine (roots) band Lakou Mizik follow on from their highly acclaimed 2016 debut, Wa Di Yo, with this release that features a multitude of guests including The Preservation Hall Jazz Band, Trombone Shorty, Leyla McCalla and Arcade Fires' Win Butler and Régine Chassagne. Recorded in both Haiti and New Orleans where the band played at the legendary Jazz & Heritage Festival, HaitiaNola celebrates the deep cultural connections between these two historic places. In defiance of the tragic events that were instrumental in the band forming (after the 2010 earthquake), Lakou Mizik make music that is brimming with vitality and irresistibly danceable. JF
17
Lankum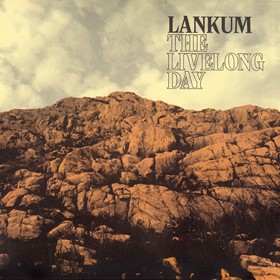 The Livelong Day (Rough Trade Records)
The Irish band, formerly known as Lynched, seem to be having a bit of a moment with this, their third studio release. The four-piece from Dublin – brothers Ian and Daragh Lynch, Cormac MacDiarmada and Radie Peat – have an uncanny knack for creating music that clearly has its roots in Irish trad music, yet they stamp their own, unique, contemporary, otherworldly sound on it. The opening track 'The Wild Rover' perfectly demonstrates this – it's a ten-minute, drone-fuelled song that builds and builds and gets inside your head like an earworm. Gutsy, vital folk music that is dark and relevant. JF
18
Our Native Daughters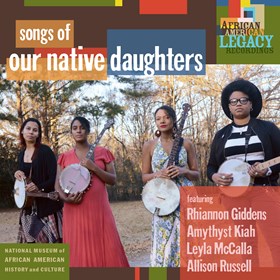 Songs of Our Native Daughters (Smithsonian Folkways Recordings)
Rhiannon Giddens and Leyla McCalla both had albums that could have featured on this list, but they also appear on this album, a project originally conceived by Giddens and assisted by McCalla along with Allison Russell and Amythyst Kiah. Its objective to tackle the racism and sexism experienced by African American women by singing songs drawn from slave narratives and the quartet's own personal histories. It could have ended up all-too-worthy but thankfully the result is a truly powerful and important statement that's very prescient for our times. JF
19
Vildá
Vildaluodda/Wildprint (Bafe's Factory)
Hildá Länsman is one of the most interesting new singers on the Sámi music scene as part of the group Solju and in this duo with accordionist Viivi Maria Saarenkylä. Born into a reindeer-herding family in northern Finland, Länsman is a force of nature and although many of the songs look to the past, the presentation is of the moment. Saarenkylä's nimble accordion is a delicate foil for Länsman's earthy voice rolling the lyrics in 'Mäkrävaaran Äijo'. The music of the indigenous Sámi people can be difficult to market internationally, but this album has that potential. SB
20
Multiple Artists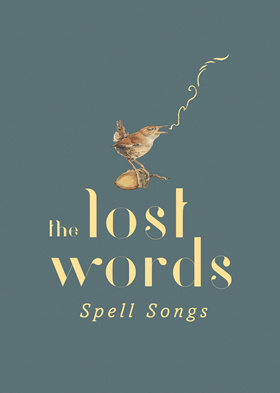 The Lost Words: Spell Songs (Quercus Records)
There have been countless spin-offs since the publication of The Lost Words book by artist Jackie Morris and nature writer Robert Macfarlane. Given its subject matter – nature words that were vanishing from children's dictionaries – a folk response seemed inevitable. The result exceeded expectations: a beautiful CD-book featuring original songs by some of the UK's finest players and songwriters (Julie Fowlis, Karine Polwart, Kris Drever, Seckou Keita, Beth Porter, Jim Molyneux, Rachel Newton), adorned by Morris' exquisite gold-flecked illustrations and Elly Lucas' photos. JF
21
Justin Adams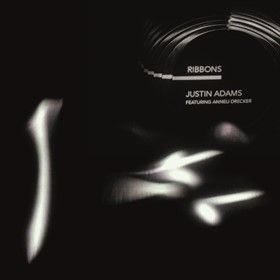 Ribbons (Wayward)
There's no hiding the fact that Justin Adams is one widely travelled musician, and that is beautifully demonstrated on his latest release, a collaboration with Norwegian singer Anneli Drecker. The album unfolds gradually, conjuring up myriad sound-worlds that lull you into a hypnotic state: one moment transporting you to Morocco with repetitive Gnawa rhythms, then to the Arctic via Drecker's distinctively Nordic wordless vocals. Over the years, Adams has been a key player either producing or guesting on other artists' albums (Tinariwen, Robert Plant and Lo'Jo to name but a few), so it is a real treat to savour his own distinct musical creation. JF
22
Aurelio Martinez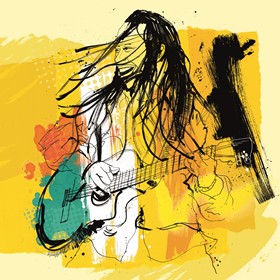 Darandi (Real World)
Aurelio Martinez, from Honduras, first had a Top of the World disc for his debut album, Garifuna Soul, back in 2006 (#36). He's long been an artist we have admired and championed within the pages of Songlines as a superb representative of Garifuna culture. But more than that, Aurelio is one of the greatest musicians in Latin America. Subtitled Celebrating 30 Years at the Heart of Garifuna Music, this fine Real World release, which includes detailed notes and photos, is almost like a Best Of where he revisits some previous songs and pays tribute to old Garifuna stars. He delivers laid-back, acoustic music from the Caribbean, what's not to like? SB
23
Debashish Bhattacharya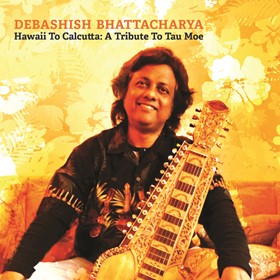 Hawaii to Calcutta: A Tribute to Tau Moe (Riverboat)
This album was many years in the making, but quality doesn't need to be rushed. This is Bhattacharya's homage to the superb guitarist Tau Moe (1908-2004) who, however unlikely it may seem, popularised Hawaiian music in India in the 1940s. The slide guitar suits Indian music very well because it can glide between notes – and there are some beautiful ragas here, including the transcendent 'Papa Tau'. But it's the infectiously romantic Hawaiian tracks – 'Meeting by Waikiki' and 'E Ku'u Morning Dew' – that are most memorable. It's an incredible musical journey stretching halfway round the globe. SB
24
Kapela Maliszów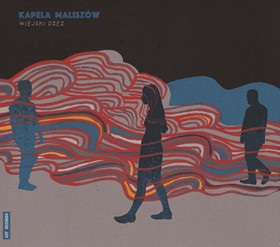 Wiejski Dżez (Unzipped Fly)
The honest simplicity of this Polish family band is heart-warming. An instrument-maker father, Jan Malisz, dashing off hurdy-gurdies and nyckelharpas in his workshop, with his two incredibly talented children Kacper (18 years old) on violin and Zuzanna (14 years old) on drum and vocals. But the music is anything but simple – the improvised violin melodies going round and round, the fluid drum rhythms, impossible to predict or anticipate, surging through all their veins and the way the music suddenly steps up in pitch and energy. Their 2014 debut sounded more traditional, but most of Wiejski Dżez (Village Jazz) sounds radical and new. SB
25
Lau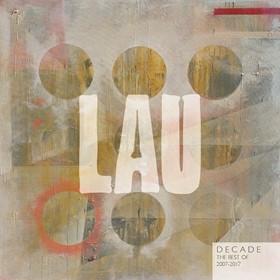 Decade: The Best of 2007-2017 (Lau Scotland)
It's no secret that I've long been a fan of the Scottish trio of Martin Green (accordion and electronic wizardry), Aidan O'Rourke (fiddle) and Kris Drever (vocals, guitar). Normally Best Of albums don't feature on our end of year list but this one really merits a shout-out as Lau have set the benchmark for experimental and exciting folk music over the last decade. Tracks such as 'Hinba' from their debut Lightweights & Gentlemen sound as fresh as it did back in 2007. The trio are currently touring the UK, enthralling their loyal fan base and winning many new admirers along the way with their superb musicianship and wonderfully intuitive playing. JF
26
Orchestra Baobab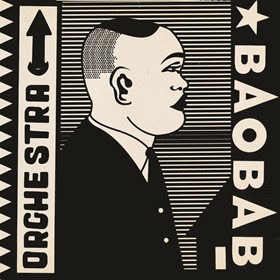 Tribute to Ndiouga Dieng (World Circuit)
Senegal's Orchestra Baobab are one of the great success stories of world music – a classic band reformed by World Circuit who turned out to be just as good as they'd ever been. This is their first album for ten years, but they still have the characterful sax of Issa Cissoko and warm vocals of Balla Sidibé and Rudy Gomis. They've lost the sparkling guitar of Barthélémy Attisso and the voice of Ndiouga Dieng, to whom the album is dedicated, but have the refreshing new kora sound from Abdouleye Cissoko, plus on 'Sey', the vocals of Thione Seck, one of the original singers from the 1970s. The music goes on and on! SB
27
Karine Polwart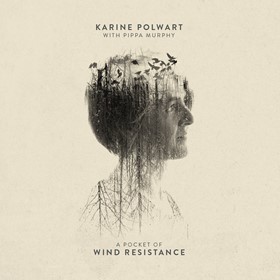 A Pocket of Wind Resistance (Hudson Records)
This is the accompaniment to Polwart's solo theatre show, Wind Resistance, premiered in Edinburgh in 2016. I was lucky enough to see it at this year's Celtic Connections and it left a profound impression. Polwart is a captivating storyteller, recounting tales of love, loss, and the marvel of migrating geese who create a 'pocket of wind resistance.' 'Stepping up, falling back, labouring and resting' is repeated like a mantra throughout. The songs, both original and traditional, are embellished by Pippa Murphy's ingenious sound design (including marimbas and birdsong). A beautiful piece of work and an album to be cherished. JF
28
Oumou Sangaré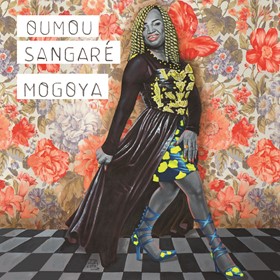 Mogoya (No Format!)
Here's how to make a comeback. The doyenne of Malian song propelled herself resoundingly back into the spotlight after eight years and signed to a new label. Oumou's voice is as powerful as ever but there's a contemporary freshness to the album's sound, augmented by electric guitars and synths alongside the usual traditional Malian instrumentation. On evidence of her recent live performances at various festivals this year, she's clearly revelling her return to the stage. 'Perhaps her funkiest album to date,' is how our Songlines reviewer summed it up; I wholeheartedly agree. JF
29
Saz'iso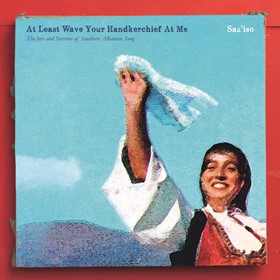 At Least Wave Your Handkerchief at Me (Glitterbeat)
This is some of the best music I've heard all year. This hand-picked group of southern Albanian singers and instrumentalists was put together by Joe Boyd, who became transfixed by the sounds from this neglected corner of the Balkans. If you like the music of Epirus in Greece, you'll love this. You'll probably love it even if you don't. The keening clarinet of Telando Feto gets the album off to a soulful start. There's infectious violin from Aurel Qirjo and powerful vocals from Donika Pecallari and Adrianna Thanou. Their London show was a memorable party. Superb. SB
30
Trio da Kali & Kronos Quartet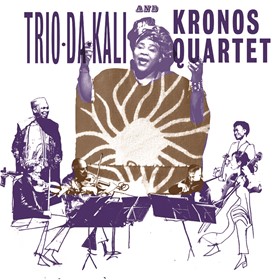 Ladilikan (World Circuit)
This Malian trio came about thanks to the Aga Khan Music Initiative and we first wrote about them back in 2015. Thankfully their long-awaited debut didn't disappoint. It features the partnership of an American string quartet with the powerhouse combination of Lassana Diabaté on balafon, Mamadou Kouyaté on ngoni and the amazing singer Hawa Diabaté. Kronos' David Harrington was reminded of gospel singer Mahalia Jackson when he first met Hawa and the resemblance is uncanny. Hawa's voice is most definitely a highlight but the musicianship is also superb and brilliantly innovative. JF
31
Anda Union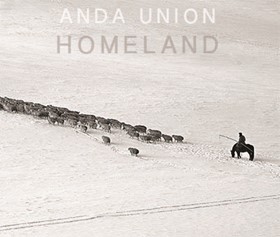 Homeland (Hohhot Records)
There's something incredibly evocative about the sound created by this young group from Hohhot, Inner Mongolia. From the vigorous, rhythmic thrumming of the morin huur (horse-head fiddle) and sonorous khöömei (throat singing) of the opening track 'Jangar', through to the soulful, singing and yearning for their homeland and former nomadic lifestyle, they have a real talent for conjuring up images of huge expanses of grasslands, with horses galloping across the steppes. The word anda means blood sister or brother in Mongolian, a word that dates back to the time of Genghis Khan and on evidence of this album, these musicians have an extremely powerful anda or union. JF
32
Bollywood Brass Band & Jyotsna Srikanth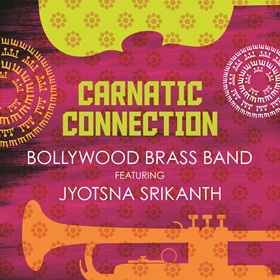 Carnatic Connection (Bollywood Brass Band)
Violin and brass are an unlikely mix. But in their separate spheres London's Bollywood Brass Band, specialising in Indian filmi covers, and Jyotsna Srikanth, Karnatic violinist extraordinaire, have the skills to make this work. Previously BBB have focused on Mumbai's Bollywood music, but the involvement of Srikanth turned them towards South Indian film. So here we have the music of AR Rahman, Ilayaraja and others. For the first time, BBB have composed original music for the 1948 classic Chandralekha. The music and pictures are extraordinary. SB
33
Calypso Rose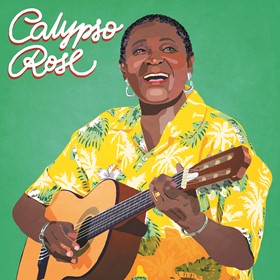 Far from Home (Because)
The doyenne of calypso is having quite a year. The 76-year-old won the WOMEX Artist Award in October and she's currently touring her latest album, Far from Home, produced by Ivan Durán and featuring the musical maverick Manu Chao. 'No man alive or dead could come and take the crown off mi head' she sings on the song 'Calypso Queen', making reference to her status as the Caribbean's leading Calypsonian – no mean feat in largely male-dominated scene. Her recent London gig was like a carnival party, with Rose full of feisty spirit and demonstrating a wicked sense of humour. This is music guaranteed to bring a bit of Caribbean sunshine into your life. JF
34
Roberto Fonseca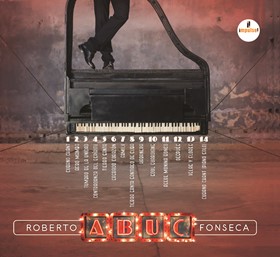 ABUC (Impulse!)
The young and ferociously talented Cuban pianist (and last issue's cover star) Roberto Fonseca pays homage to his homeland on his latest release, which takes us on a dizzying whistle-stop tour of Cuba's array of musical styles – from mambo to chachachá. With a wealth of guests, including rising singing star Daymé Arocena and BVSC veterans Manuel 'Guajiro' Mirabal and Eliades Ochoa, ABUC (Cuba spelt backwards) is a sure-fire boost to Cuba's long-standing reputation as being one of the most exciting musical hotspots on the planet. Fonseca is currently touring in France and comes to London next March – I for one, cannot wait to see him perform live. JF
35
Derek Gripper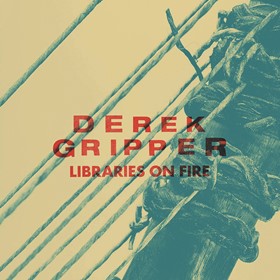 Libraries on Fire (Derek Gripper)
South African guitarist Derek Gripper has become a favourite at Songlines. Not just because of his superb performances with John Williams at the Songlines Encounters Festival last June, but because he's such a superb musician and cool guy. Like his earlier One Night on Earth, this album is mostly rearrangements for six-string classical guitar (see p87) of kora pieces by Toumani Diabaté, Ballaké Sissoko and others. Aside from playing sublime West African music in a way that makes it more 'classical,' he is also making it into something more abstract and pure, like Bach played on the piano rather than harpsichord. A tremendous achievement. SB
36
Kefaya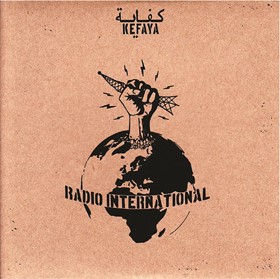 Radio International (Radio International Records)
This band became an instant favourite at Songlines as soon as we received this, their debut, in January. The London-based collective is the brainchild of guitarist Giuliano Modarelli and pianist Al MacSween. There's an impressive variety of styles and collaborators on evidence here, from the Ethiopian-horn-fuelled 'Indignados' through to the strident flamenco vocals of Chico Pere on 'Protesta Flamenca' and the Indian-infused sounds of 'Manush'. It's all interspersed with radio broadcast samples conveying the idea of an international radio station with no borders – timely and important sentiments, given the alarming current trend for closing borders and restricting the movement of people. JF
37
Lakou Mizik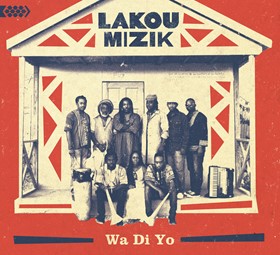 Wa Di Yo (Cumbancha)
Haiti has such a great musical history, it's a shame that the political and natural disasters of recent years have closed Haitian music off from the outside world. Lakou Mizik, a multi-generational group born in the aftermath of the 2010 earthquake, can hopefully be one of the first bands to change this. The music on Wa Di Yo, their debut, is catchy and uplifting – vocals, guitar, percussion – and clearly shows that Haiti shouldn't be silenced. In Haitian Creole, lakou means a backyard where people come to sing and dance, and also 'home,' a place of ancestral spirits. It sounds like a good place to be. SB
38
Leyla McCalla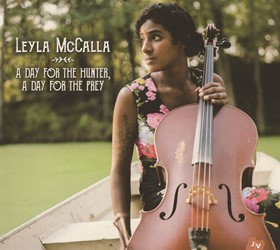 A Day for the Hunter, A Day for the Prey (Jazz Village)
This is the second album from the former Carolina Chocolate Drop musician that sees McCalla delve deeper into her rich Haitian heritage. She has a lovely languid and evocative voice and sings in English, French and Haitian Creole, as well as playing cello, tenor banjo and guitar. She's joined by some top-class guests too, including Marc Ribot who plays electric guitar on the traditional Haitian song, 'Peze Café' and fellow former Chocolate Drop Rhiannon Giddens who provides gorgeous harmonies on 'Manman', written by Haitian folk singer and activist, Manno Charlemagne. JF
39
Vaudou Game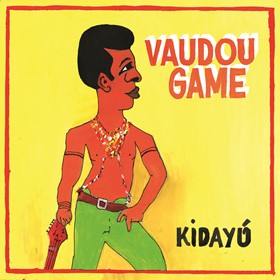 Kidayú (Hot Casa Records)
For Vaudou read voodoo, the all-powerful African religion of Togo and Benin. And this band, formed in 2014, are like the 21st-century version of the wonderful Orchestre Poly-Rythmo de Cotonou, likewise driven by local voodoo rhythms. Led by Togo-born, now French-resident vocalist and guitarist Peter Solo, Vaudou Game have a leaner and funkier sound, but animated by the complex percussion sounds of the region. Yet there's a lot more in the mix besides – Afrobeat and, more surprisingly, Ethiopian echoes. Kidayú is their second album, after 2014's Apiafo, and it's certainly my African party album of the year. SB
40
Various Artists, Featuring Musicians of the Calais 'Jungle'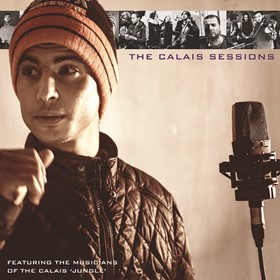 The Calais Sessions (Sessions of the World)
The title says it all: cellist Vanessa Lucas-Smith and other UK-based artists record with musicians found in the migrant and refugee camp known as the Calais 'Jungle'. The tracks range from an autobiographical song by Moheddin Aljabi, a Syrian tailor and a powerful solo by Afghan Mohammed Ismail, who fled from the Taliban. Other tracks are much more 'produced' by the UK musicians, but the shared aim of humanising the camp makes it hang together. Now the 'Jungle' is no more, what has happened to these musicians? SB
41
Tarek Abdallah & Adel Shams El-Din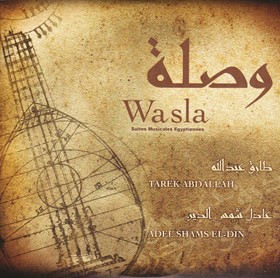 Wasla (Buda)
This is a remarkable record, but I've also picked it because I've twice seen how well they perform live. The ingredients are simple: Tarek Abdallah is one of the best Egyptian oud players and Adel Shams El-Din, who has played with many great masters and is genius on the riqq (tambourine), which gives the music its backbone. This album is a statement of faith in the contemporary power of traditional Arabic music – creating large suites, or wasla, around particular maqams (Eastern modes). As Abdallah says, "classical Arabic music is about innovation." SB
42
Lila Downs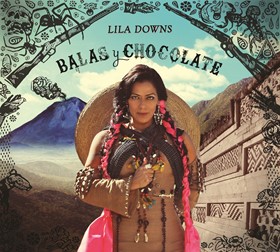 Balas y Chocolate (Sony Music)
As 2015 has been the Year of Mexico in the UK, we've seen a sprinkling of Mexican performers in town – masked wrestlers Luche Libre and the Ballet Folklorico de Mexico – although, sadly, not the remarkable Lila Downs. From her groundbreaking Tree of Life, through her contributions to the Oscar-winning Frida soundtrack, to this celebration of the tragedy and joy of Mexico with its Day of the Dead artwork, Downs has been one of the most arresting artists from Latin America. The title translates as 'Bullets and Chocolate' with musical nods to mariachi, corrido and a guest appearance from superstar Juanes. SB
43
Tigran Hamasyan & the Yerevan State Chamber Choir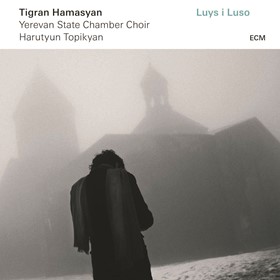 Luys i Luso (ECM)
Armenian pianist Tigran Hamasyan is well-known in the jazz world, but having relocated from the US to Armenia, this album really goes into his roots. Rather like Jan Garbarek with the Hilliard Ensemble, he improvises over sacred Armenian hymns and chants. The Yerevan State Chamber Choir sing pieces ranging from fifth-century Mesrop Mashtots to 20th-century Komitas, with Hamasyan adding sometimes minimal piano touches and sometimes impassioned outbursts. But he always lets the choral music speak. SB
44
Seckou Keita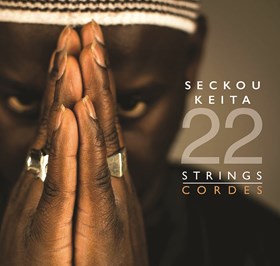 22 Strings (ARC Music)
This is one of two kora albums picked this year – and like Ballaké Sissoko, Seckou has featured on our Best Of lists before (in 2013), for his duo with the Welsh harpist Catrin Finch. But this is an extremely personal piece of work, named after the 22-stringed kora that still exists in Seckou's home region of Casamance, in southern Senegal. The gorgeous and elegant sound he creates belies the fact that it's just him – at times it sounds like he's got several koras backing him. Seckou also shows off his vocal skills on a couple of tracks, including the delightfully serene 'Mandé', a praise song to his Keita ancestors. JF
45
Sam Lee & Friends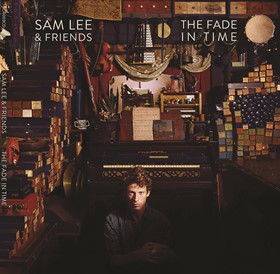 The Fade in Time (Nest Collective Records)
There's been no shortage of terrific British and Irish folk releases this year, but Sam Lee's second album is for me, the most original. With its intriguing instrumentation (trumpet, Jew's harp, cello, shruti box, dulcimer and various percussion) through to the snippets of archival recordings, Lee's sensitive and expressive voice brings to life the songs he has collected from travellers across England, Scotland and Ireland. A hugely engaging performer, Lee is a man on a mission to dispel the stuffy image of the song collector and share the fascinating tales he's unearthed on his travels. JF
46
Mariza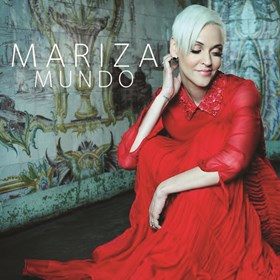 Mundo (Warner Music Portugal)
As reported in the last issue (#113), Portugal's leading lady of fado is in a very happy place right now – good news for anyone who has previously given fado a wide berth due its tendency to be plaintive and frankly miserable. Several classic fados do feature on this album, but there are also some extremely catchy power ballads like 'Saudade Solta', written by the Deolinda brothers Pedro da Silva and Luís José Martins. Mariza has teamed up again with the Spanish producer Javier Limón, and they clearly have an affinity as this is a bold and beautiful album proving Mariza is still one of the ultimate performers around. JF
47
Titi Robin & Mehdi Nassouli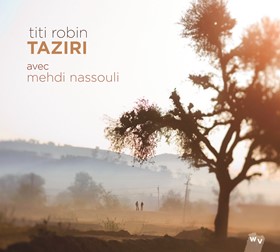 Taziri (World Village)
The lithe, supple and catchy 'De Mashreq à Maghreb' has been a favourite track this year. Its name takes us from the east to the west of the Arab world and this whole album – entitled after a Berber girl's name meaning 'Moonlight' – is a delight. The music is composed by Titi Robin for this collaboration with the Moroccan Mehdi Nassouli on vocals (in Arabic) and gimbri (Gnawa bass lute). But don't think this is Titi Robin goes Gnawa, the inspiration ranges much wider and it includes Zé Luis Nascimento on percussion and Francis Varis on accordion alongside Robin's delicate guitar and buzuq. SB
48
Ballaké Sissoko & Vincent Segal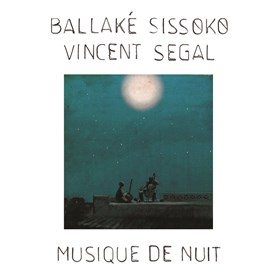 Musique de Nuit (No Format!)
Ballaké Sissoko is one of Mali's great kora players and Vincent Segal is a French cellist and producer of remarkable refinement. Their debut, Chamber Music, was one of Jo Frost's picks of 2010 and this is just as good – perhaps better as the duo have performed together so much they seem to respond to each other instinctively. The contrast of plucked and bowed strings is much of the magic, although Segal is frequently playing pizzicato or creating percussive or flute-like sounds on his cello. The title comes from the fact that much of the album was atmospherically recorded at nighttime on Sissoko's rooftop in Bamako. SB
49
Mahsa Vahdat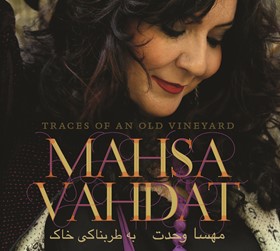 Traces of an Old Vineyard (KKV)
There's an intensity to Vahdat's voice that really compels you to listen. She sings songs about wine, love, beauty, hope and freedom, by the Persian poets Hafez, Rumi and Khayyam, still revered in Iran today where Vahdat lives, despite all the difficulties that brings as a female musician who isn't allowed to perform in public. "If you ban someone from singing, it's like telling them not to smile or cry," Vahdat said earlier this year (in #107). Credit must also be given to her Norwegian label KKV who have supported both Mahsa and her sister Marjan, enabling us to hear this deeply soulful music. JF
50
Various Artists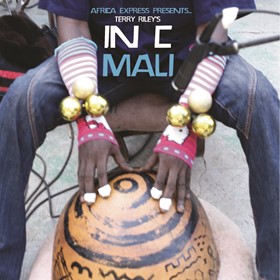 Africa Express Presents… Terry Riley's In C Mali (Transgressive Records)
There's been plenty of interpretations of Terry Riley's minimalist masterpiece 'In C' but this one, from the Africa Express team, led by conductor and violinist André de Ridder, is surely the most original. Recorded in Bamako and performed in the Turbine Hall of Tate Modern to celebrate the piece's 50th anniversary, it grabs you from the outset, with resonating balafons that underpin the whole piece. The layers build as kalimba, kora, calabash and other instruments join, until you're completely hypnotised by this superb showcase of West African music. JF