Wednesday, May 30, 2018
Watch: 'Nterini' from our next cover star, Fatoumata Diawara
The African songstress' recent single 'Nterini' is both a musical and visual treat. Have a look at her strikingly beautiful new video and see for yourself!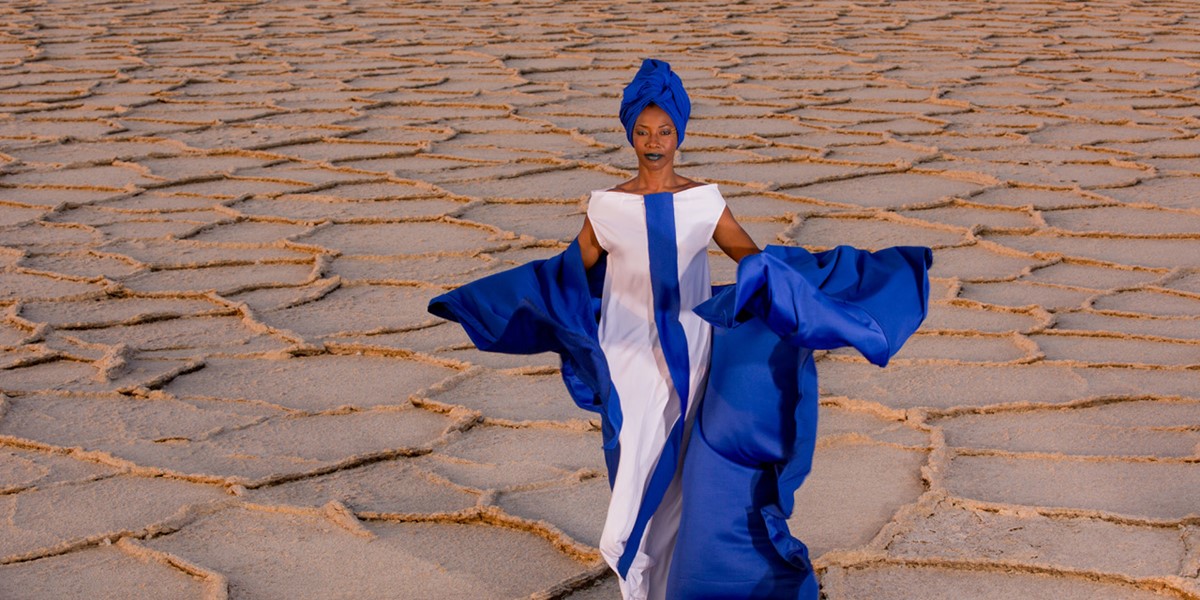 ©Aïda Muluneh
Fatoumata Diawara's lengthy musical career is dusted with collaborations with top names on the West African music scene (including the likes of Oumou Sangaré, Africa Express and Orchestre Poly-Rythmo de Cotonou), and has followed an impressive trajectory since her decision to pursue acting, and later music, in France. Diawara at present has a whopping 11 films, three plays, three albums and 13 musical collaborations under her belt – this is not at all surprising once you've heard her voice and experienced her magnetic stage presence. 
The video for 'Nterini' is curated by Aïda Muluneh, a photographer and contemporary artist, originally from Ethiopia (but having spent parts of her childhood in England, Yemen and Greece, before settling in Canada). After appraising her recent projects, it is clear that the styling of Diawara in this video is idiosyncratic of Muluneh's artwork. The use of stripes (which you'll see on the cover of #139) are typical of Muluneh's 'The 99 Series' collection from 2013, Diawara's enshawling red dress recalls her 'The World is 9' collection from 2016, and the use of painted dots marking the centre of the face is a uniting trademark in all of Muluneh's photography artwork. It is clear that this artist has injected a great deal of her own identity into this music video, an example of African women uniting across the continent to produce beautiful art. The notion of creating opportunities for African women is something close to Diawara's heart, having supported 'Half the Sky: Turning Oppression into Opportunity for Women Worldwide' a media project formed off the back of Nicholas Kristof and Sheryl WuDunn's successful and thought-provoking book. 
The video for 'Nterini' focuses on the story of one immigrant in millions, with visuals exploring the idea of loneliness in a beautiful yet sparse land, just like that which refugees and immigrants travel through every day across Africa and in other parts of the world. The video speaks for itself.
The single 'Nterini' comes from the album entitled Fenfo (meaning 'something to say'). The album is mostly sung in Bamana, a creative decision taken by Diawara to respect her African heritage rather than singing in colonial languages like English or French to encourage further dissemination of her material. Her musical style maintains some traditional aspects, but she strongly believes in music reflecting the world that we live in, which is, of course, a modern one. Fenfo covers subjects including respect, love, migration (as in 'Nterini') and creating a better world for the children of today. You can watch a mini-documentary about Diawara with live music performance footage and extracts from her many film credits below.
If you like the look of this, you can catch her on an extensive European tour this summer, or check out some of her films, details for which are available on her website and her IMDB profile respectively.