Monday, August 23, 2021
Angrusori: The Fellowship Of The Ring
Lifting the veil on the innovative, often challenging, project bringing together Norwegian improvisers and Slovak Gypsy musicians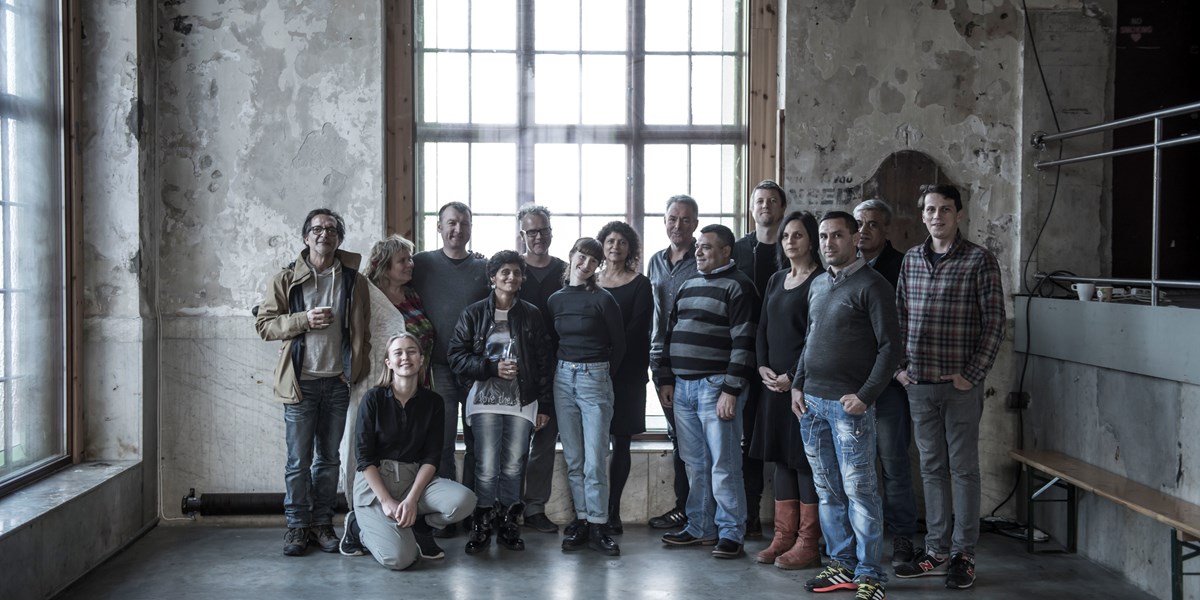 Crack, bang, tap, chick, chick, chick, slap… There is a percussive rhythm of musicians hitting their instruments, occasionally plucked or beaten strings and then a trill that takes us into a distinctive tango rhythm. The vocals, when they arrive, sing a catchy tango melody and are in Romani: 'Pre ada baro svetos nane man kaj te džal' (in this huge world I have no place to go).
Indeed, it's hard to place where in the world this music is coming from. On the one side, it's clearly experimental and, on the other, deeply traditional. In a nutshell, this is a curious meeting between Norway's improvisatory Kitchen Orchestra and Roma musicians from Slovakia, with Czech singer and violinist Iva Bittová acting as a kind of matchmaker.
"They were coming from totally different parts of the planet," Bittová says with a chuckle, candidly admitting "there were some moments where there was a huge wall we couldn't break down. Different music, different languages and totally different backgrounds. But the Gypsies love music. And the live performances were very powerful."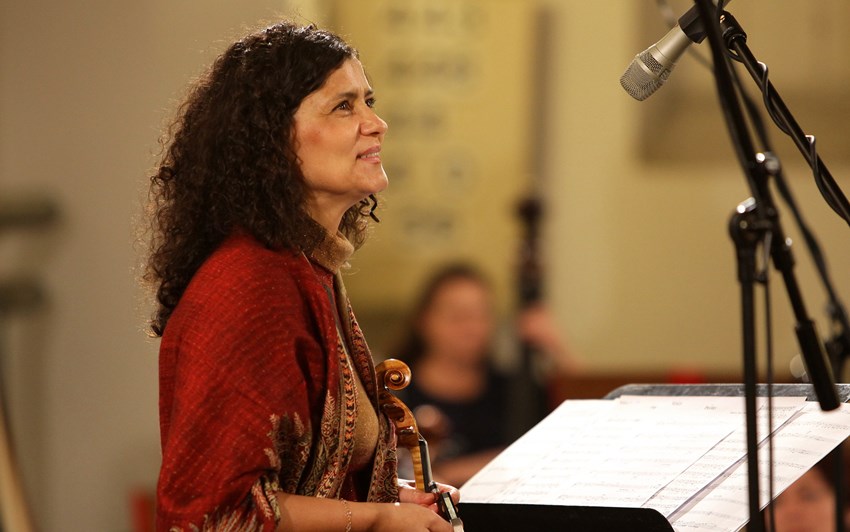 The Angrusori project began in 2016 when the Tabačka cultural centre in Košice, Slovakia invited over the Kitchen Orchestra, who said they wanted to work with Gypsy musicians. The first person they called on was Jana Belišová, who's been working with Slovak Roma musicians for 30 years. "I was keen to involve Gypsy musicians from all levels," she says. "So there's a professional cellist who's in a symphony orchestra [Roman Harvan], a guitarist and violinist who trained at the conservatoire [Peter Mižigar and Patrik Žiga] and traditional musicians from eastern Slovakia on vocals and guitar [Jozef Dreveňák and Marcela Dreveňáková]. I sent recordings to the Kitchen Orchestra and they selected these five musicians."
While the profile of Gypsy music has risen in Slovakia since the regime change in 1989 – there's the annual Balvafest in Kokava nad Rimavicou – most of the traditional music of the Roma communities is unknown even in Slovakia itself. But there is still a living tradition within these societies. The Gypsy musicians performed their music in two days of 'workshops,' where they demonstrated what they could do and the Kitchen Orchestra, led by Nils Henrik Asheim, selected the songs they wanted to work with.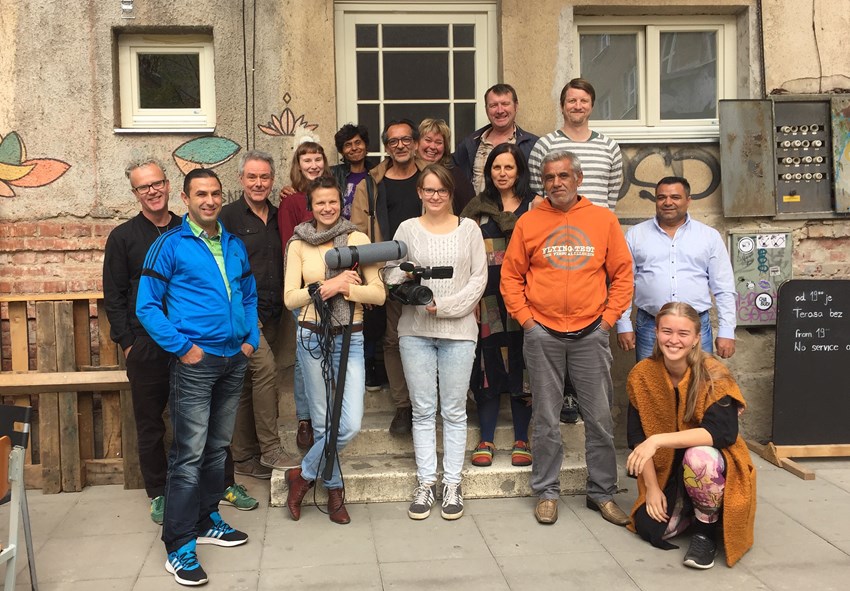 Iva Bittová, currently based in New York state, is a key ingredient in this project. She's probably the Czech Republic's best-known artist on the world music scene for her improvisatory vocals and violin playing. Her father played many instruments and she studied at the Janáček Music Academy in Brno. She's recorded solo albums and has collaborated with classical, jazz and rock musicians.  
Bittová has Roma and Hungarian blood and probably other roots. "I'm still trying to get all the information about it," she says. She's not a Romani speaker and Gypsy music has never been an integral part of her musical personality, although her sister Ida Kelarová has explored it more. "In this process I was the person in the middle to glue everything together," explains Bittová. "I was trying to put together those totally different parts and break down the wall between those Gypsy guys and the arrangements, which were very unusual for them. They don't improvise as much as we do." 
The two songs selected by Bittová on the album are the most distinctive. For 'Paš O Pani Bešav' (I am Sitting by the Water) and 'Rodav Me Miro Drom' (I am Looking for My Way) she took the Romani lyrics, but composed her own music. "I try to bring the melody from the meaning of the lyrics to inspire the melodic line and harmonies. But I don't attempt to imitate Gypsy music or Roma scales. For me, this song about water is a symbolic one about dealing with things that are problematical." 'Cold water, how will I cross it? Small pebbles under my legs, how will I cross it?'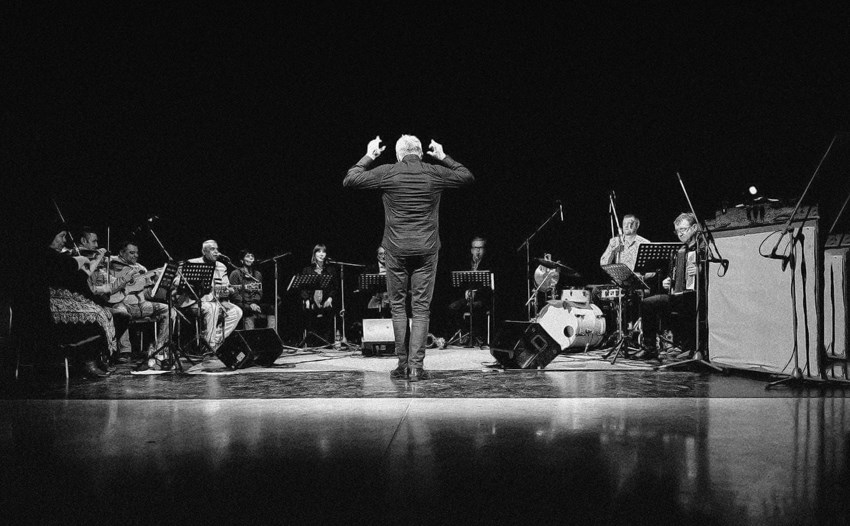 The other pieces on the album are based on traditional songs from the Gypsy musicians. "The way they sing these slow halgato songs is very special," explains Belišová. "They are slow songs, usually about how hard life is and they make them personal and change them to fit the situation of their own lives. That's why they so often end up crying when they sing." 'Bo Sloboda, Bo Sloboda' (Freedom, Freedom) is one that feels very personal, with vocals sung by Dreveňák and Dreveňáková to a delicate guitar and string accompaniment: 'Oh, mother, get up from the ground, and look at how I live as a Roma.'
Once they'd selected the songs and worked on them together, they went to Norway to record in a studio in Stavanger and finished the project with a live performance at the cultural centre, Tou. Tellingly, this is what is featured on the album. "The Kitchen Orchestra were totally consistent in their playing and always played the same," Belišová says. "But the Roma musicians found it quite stressful in the studio, with the red light on, having to concentrate. But when it came to the final concert it was totally different. It's the Gypsy mentality, to get a real energy from the public and make it work live."
Angrusori, the title of the project and album, is the name of a popular Slovak Romani song and means a circle or ring where everything is equal – implying that every member of the group, wherever they come from, is equally valuable. There were plans for two tours in Norway and two in Slovakia, postponed due to COVID-19, of course. These are now expected to take place in 2022 and 2023. It doesn't sound like they'll find it difficult to rediscover their energy.   
Read the review of Live at Tou in the Songlines Reviews Database
This article originally appeared in the July 2021 issue of Songlines. Never miss an issue – subscribe today

Listen to Live at Tou