Wednesday, December 16, 2020
Best Albums 2020: Africa
All of these albums received a maximum of five stars when reviewed in the 2020 issues of Songlines. Looking for your next favourite album? This is the perfect place to start.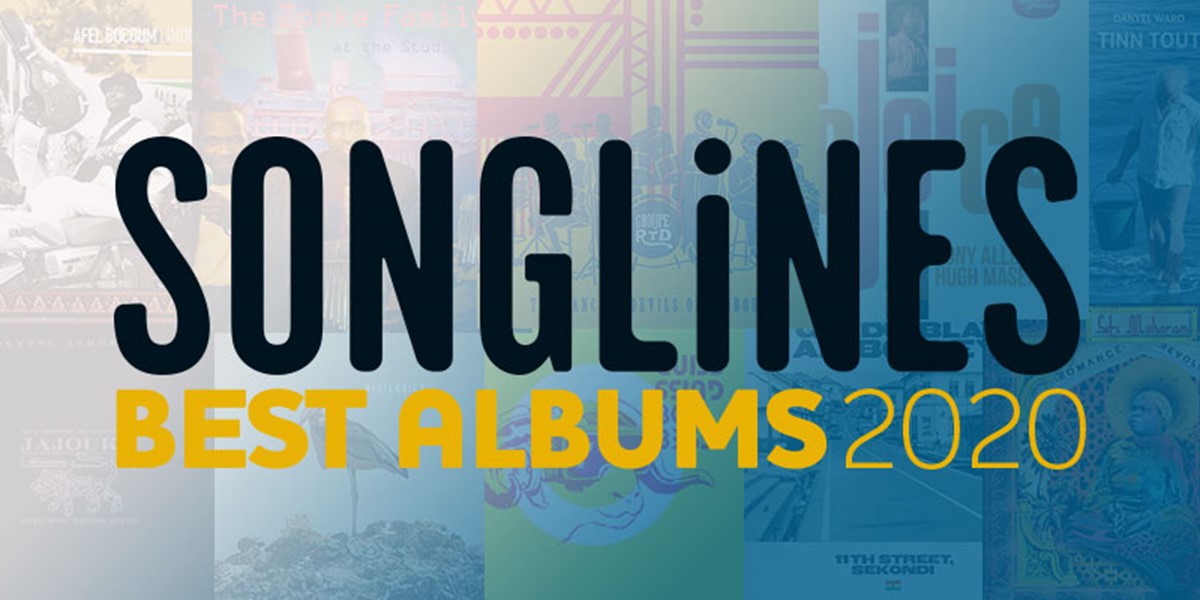 Subscribe to the Songlines Reviews Database to enjoy thousands of album reviews taken straight from Songlines magazine. Explore our subscription packages and special offers here: songlines.co.uk/subscribe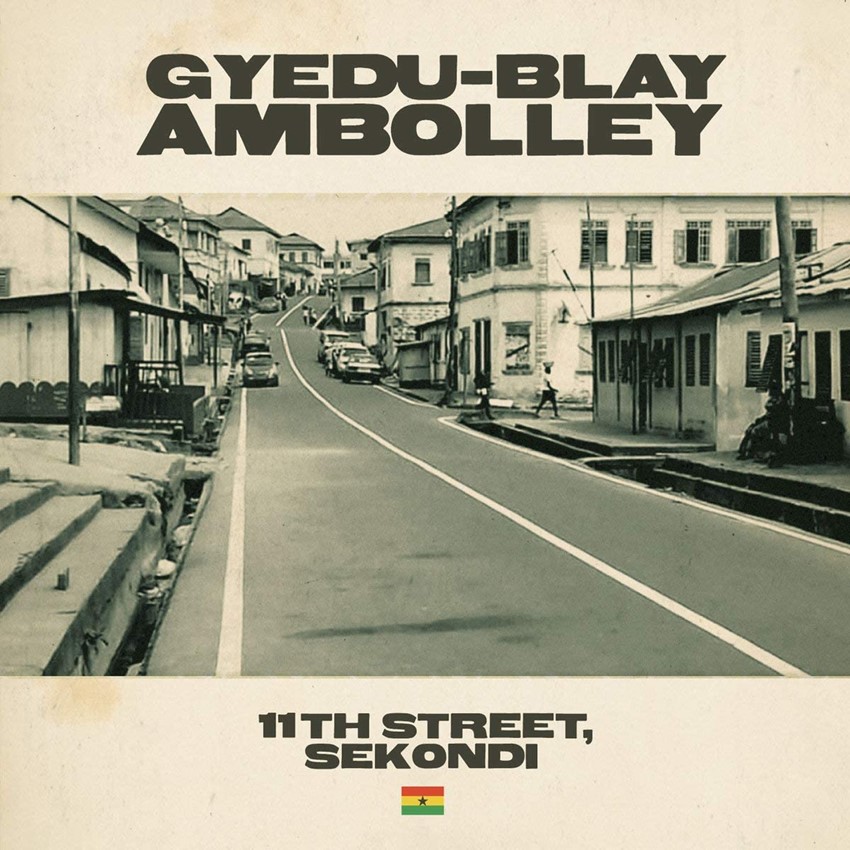 Gyedu-Blay Ambolley
11th Street, Sekondi
Agogo Records
It is refreshing to know that the career of highlife singer and multi-instrumentalist Gyedu-Blay Ambolley appears to be on a roll. Reissues of his old albums, an ongoing live tour and new recordings are keeping the veteran (born in 1947) in the public eye. 11th Street, Sekondi refers to the area in the city of Sekondi-Takoradi in west Ghana where he grew up and is an album of all new material. It follows his 2017 release Ketan on the same label.
This is a beautifully relaxed album that gently swings between highlife and Afrobeat. Ambolley is vocally masterful, leading a super-tight band. He seems to be more comfortable performing this cooler mix rather than on some of his earlier recordings in which he dabbled with disco, attempted to be a jazz crooner or, rather unwisely, tried to cover Fela Kuti's 'Lady'. Ambolley's version of Afrobeat is lyrically pithy but more humorous and good-natured than Kuti's. 'Black Woman' affectionately tackles the 'problem' that African women have with their hair. Titles like 'I No Dey Talk I Do Dey Lie', 'Ignorance', 'Who Go Pay', 'Woman Treatment' and the magnificent 'Who Made Your Body Like Tat' all indicate what the English/Pidgin subject matter might be. Brilliant musicianship, superb songs and great female backing vocals. Martin Sinnock
★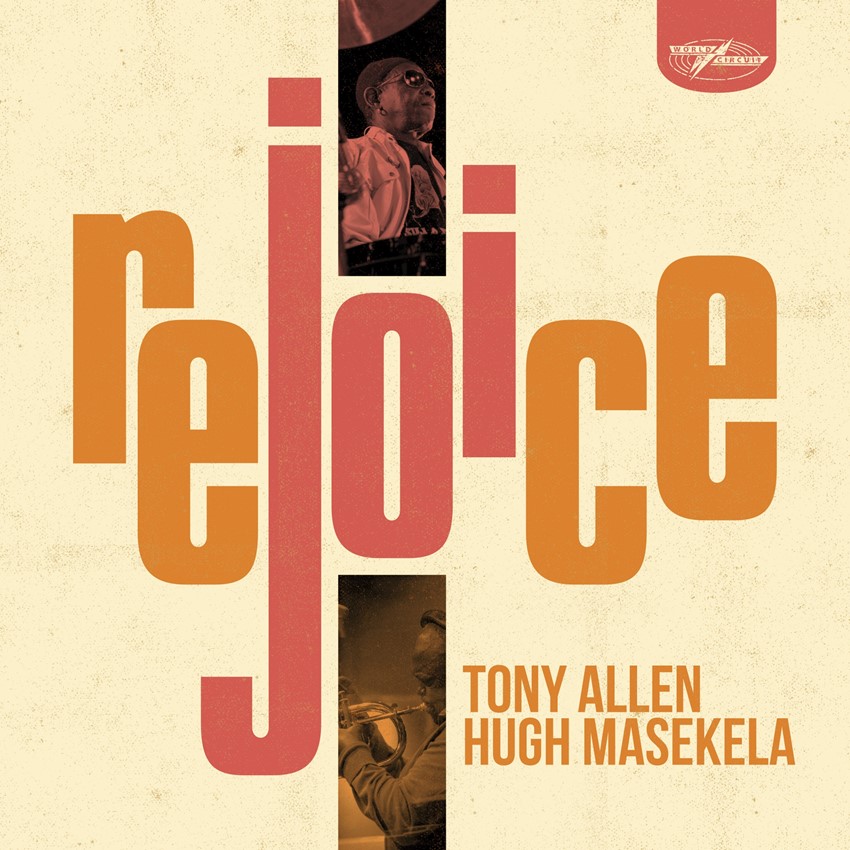 Tony Allen & Hugh Masekela
Rejoice
World Circuit
Two old friends, giants of the African music scene, fuse influences from West and South Africa in this historic, compelling and virtuoso set. Tony Allen is now based in France but started off in Nigeria working as drummer with Fela Kuti and helping to define Fela's Afrobeat fusion style, while the late Hugh Masekela, who died two years ago, was one of the world's finest and most distinctive horn players, fusing jazz with South African styles. They first met in the 70s when Masekela, exiled from apartheid-era South Africa, famously travelled across West Africa, spending time with Fela and listening to Afrobeat. But they didn't actually start recording together until 2010 – and then became so busy that the album was only finished last year.
It was well worth the wait. There are no drum solos, but Allen's fluid, subtle playing drives the music throughout, providing a platform for Masekela's often exuberant horn solos and vocals, backed up by bass and occasional vibes, sax and keyboards. Masekela is in distinctive, powerful voice on songs that include the exuberant South African township-influenced 'Robbers, Thugs and Muggers' and 'Never (Lagos Never Gonna be the Same)', a classic Afrobeat tribute to Fela. The instrumentals include 'Obama Shuffle Strut Blues', which provides a perfect reminder of Allen's unique percussion style. This is surely one of the African albums of the year, so it's sad that we'll never hear this remarkable duo performing it live. Robin Denselow
★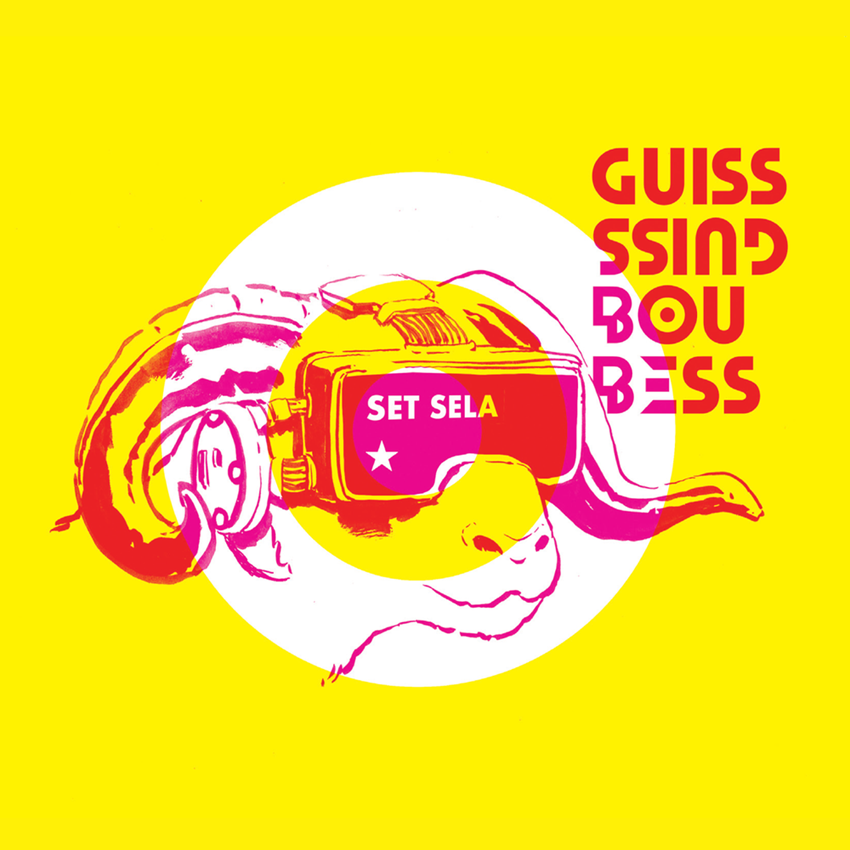 Guiss Guiss Bou Bess
Set Sela
Hélico
In a part of the world where a music scene is starting to make itself heard, Senegal's Guiss Guiss Bou Bess throw an offering into the mix that's more on the experimental side but is still heaps of fun to dance to. Set Sela is their debut album, and it is an innovative ferocious and vibrant set, a mix of West African arrangements backed with a strong electronic undertone. Their live shows have been met with acclaim following their performances at WOMEX and Atlantic Music Expo in the last couple of years. And it translates well on record too, which is something that's rare to find.
The opening track, 'Sunu Gal', sets the tone for the album, blending deft electro beats with traditional West African music. It also has band member Mara Seck bellowing 'as-salamu alaikum' ('peace be upon you') within the first five seconds. There are too many highlights to list in a short review; the album is an absolute must-listen. 'Waxtane' is an impossible-to-resist dance number and 'Jëm Ça Kanam' is a call-and-response for all African nations to represent themselves. A brilliant record from a brilliant ensemble. Yousif Nur
★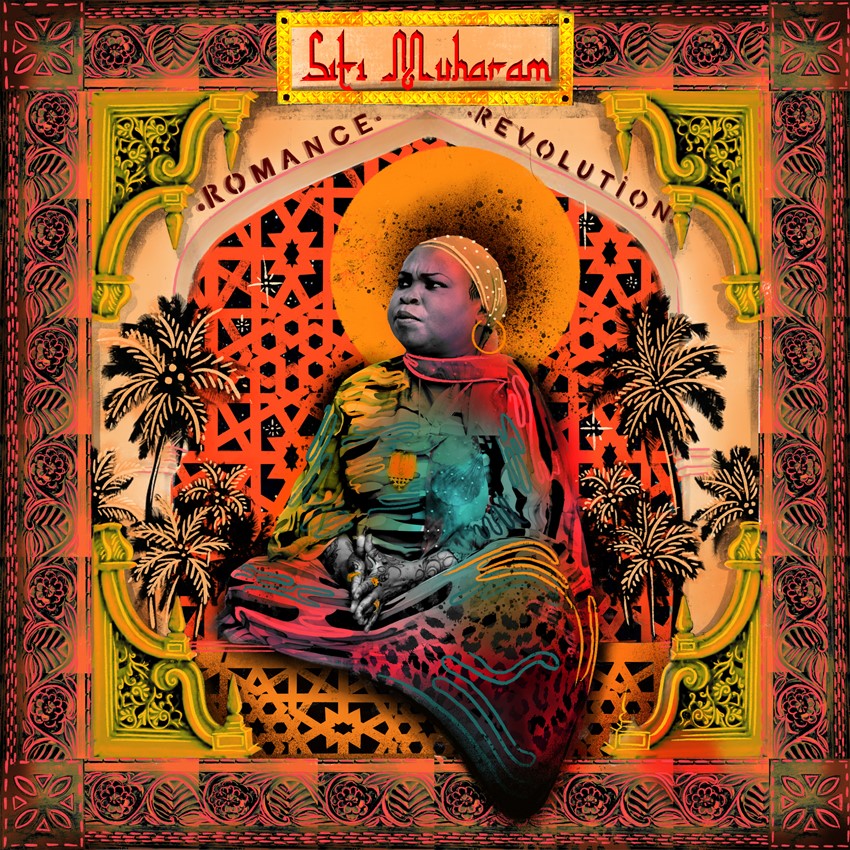 Siti Muharam
Siti of Unguja: Romance Revolution on Zanzibar
OnTheCorner
Siti Muharam is the greatgranddaughter of Siti Binti Saad, the woman who turned taarab from the inaccessible music of the sultan's palace into the people's sound of Zanzibar. It's a great legacy to shoulder, and with this debut, Siti Muharam more than rises to the occasion. Her voice occupies the same territory as a Bollywood diva or Billie Holiday; with that same easy but powerful grace. The rest of the ensemble is just as intoxicating, and together they take taarab to another level. They look back to its origins and maintain a real vintage feel while lighting a path for potential new directions for the style. The addition of bass clarinet and double bass lend a noir-jazz slinkiness and alongside the subtlest of electronics, the feeling is of traditional music finding a comfortable home in the year 2020, rather than any self-conscious 'fusion.' Siti Muharam and her group are in command of a music that's both stately and spicy, and in continuing a great taarab lineage, they've made something very special. Once I'd listened to Siti of Unguja, I was already excited to listen to it again. Jim Hickson
★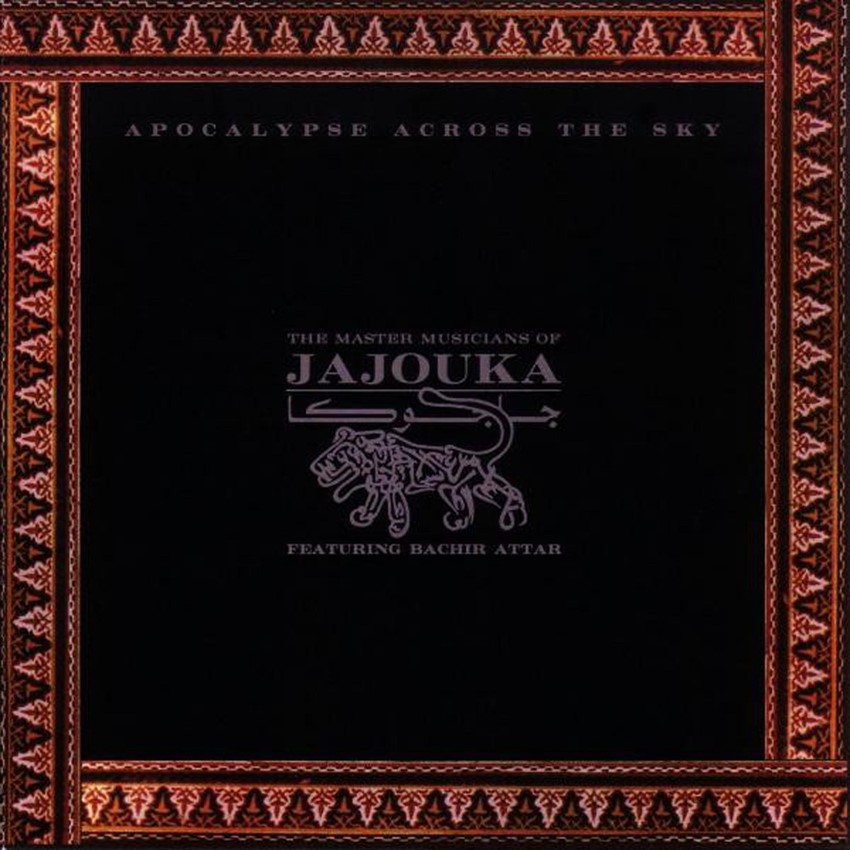 The Master Musicians of Jajouka
Apocalypse Across the Sky
Zehra
The story of Jajouka in the West begins with William S Burroughs and Brion Gysin, who were their conduit to the world beyond the Rif, where their mixture of Sufi mysticism, paganism, and the cult of the goat-god Boujeloud found voice and spirit. Apocalypse Across the Sky features 16 Master Musicians, plus a six-strong group of female singers, their massed ranks of ghaitas (oboe), lira (flutes), gimbris and voices creating epic music of cosmic proportions. Gysin brought Rolling Stone Brian Jones to the Rif to record their music, the first in a long line of Western artists drawn to the cult of Boujeloud including Ornette Coleman, Talvin Singh and Marc Ribot.
For one of the best recordings of the Master Musicians, it's hard to beat this – Bill Laswell's 1991 release, long out of print but now returning in a double vinyl reissue and download from Berlin label Zehra. Laswell spent three days in November 1991 recording Bachir Attar and his musicians in the village, and the sound is marvellous, immersing you fully in the trance-like, hypnotic music of possession that Jajouka promises, offers and delivers. And like any '4,000-year-old rock'n'roll' (Burroughs) you need to play it very loud. Tim Cumming
★
Danyèl Waro
Tinn Tout
Cobalt/Buda Musique
Danyèl Waro has spent the past 45 years becoming the international ambassador of maloya, the revolutionary roots music of the Indian Ocean island La Réunion. He also possesses one of the most outstanding voices in African music today, sounding somehow both fragile and powerful in equal measure. On Tinn Tout he continues to do what he does best: a sparing, traditional version of maloya, with occasional small innovations – a Gnawa rhythm here, a Jaco Pastorius-like melodic bass there – that serve only to heighten the music's emotional range. One of those innovations comes on 'Daniel Singaïny', which explores maloya's often hidden connection to South Asian music. It starts with a short section of morlon narslon music, a shawm-and-drum style of La Réunion's Tamildescended Malbar community. The rest of the song is in Waro's usual style, but that introduction changes the context in which it is heard; South Asian colours blossom forth. It's not hard to conceive the massed vocals of maloya as distant cousins of qawwali.
Waro's voice has a way of hitting the ear that directly touches the soul, and his respect for the past and future of maloya and La Réunion is as clear and as earnest – to listen to Tinn Tout is a pleasure and a privilege. Jim Hickson
★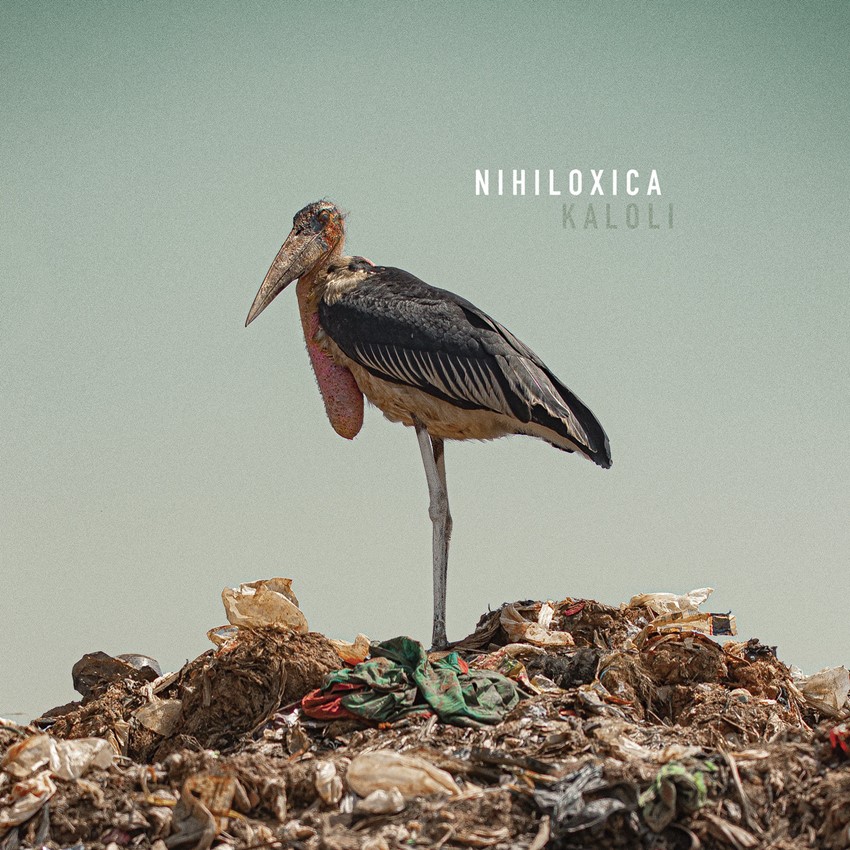 Nihiloxica
Kaloli
Crammed Discs
Kampala has an insatiable sense of groove. While neighbouring capital Kinshasa is better known for its industrial mix of percussion and electronics, labels such as Nyege Nyege Tapes are at the forefront of Ugandan creative enterprise. Nihiloxica released two EPs with them in 2017 and 2019, and their debut album – this time for Crammed Discs – sees the collective at the height of their powers. Consisting of members from the Nilotika Cultural Ensemble and UK producers pq and Spooky-J, Nihiloxica enliven the interstitial space between club dance floor and musical tradition, with each of Kaloli's tracks taking a traditional folk rhythm as its basis. 'Tewali Sukali' is hypnotic, marrying dense iterative percussion with engaging modular development, while 'Gunjula' is fast and frenetic. Elsewhere, 'Mukaagafeero' demonstrates the versatility of the Bugandan drums, its ingenious construction of melodies afforded by the complex pitching system of the engalabi (long drums), namunjoloba (small drums) and the empuunyi, which offer a ferocious low-end.
The album's title is fitting – kaloli are carrion birds that thrive off urban waste, their natural beauty sullied by the cityscape. Here, the brutal juxtaposition of pq's caustic synth-led assault and the reverential majesty of the ancestral Bugandan drums re-renders heritage for our chaotic contemporary moment. Alex De Lacey
★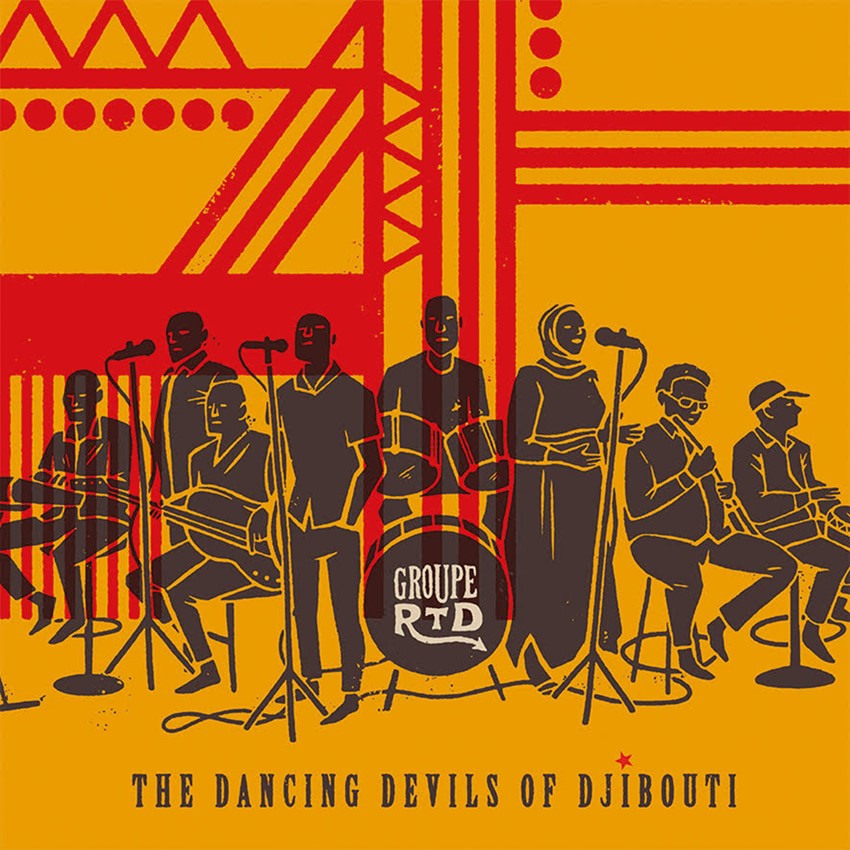 Groupe RTD
The Dancing Devils of Djibouti
Ostinato Records
World music has woken up to the wondrous delights of Somali music over the past few years through reissues of classic ensembles from the 70s and 80s. This time, Ostinato Records brings the sound of live Somali-language music today with an album by the premiere group of the small nation of Djibouti.
The music of the Somali-majority port country on the mouth of the Red Sea is little known outside the Horn of Africa, and this is actually the very first album of Djiboutian music ever released by a foreign label. So, for a big first release, why not go to the very best? Groupe RTD are the house band for Djibouti's national broadcasting company and the one called upon to perform at any official ceremonies in the country. They are part of the great legacy of Somali pop music, with elements from traditional music shining through among retro dance-band arrangements while keeping an open ear to the synth-dominated modern styles. Theirs is a real Red Sea sound, a musical midpoint between Africa and the Middle East. Add in Bollywood influences, lots of reggae and disco funk with a heavy swagger, and you have some serious party music. Good vibes only. Jim Hickson
★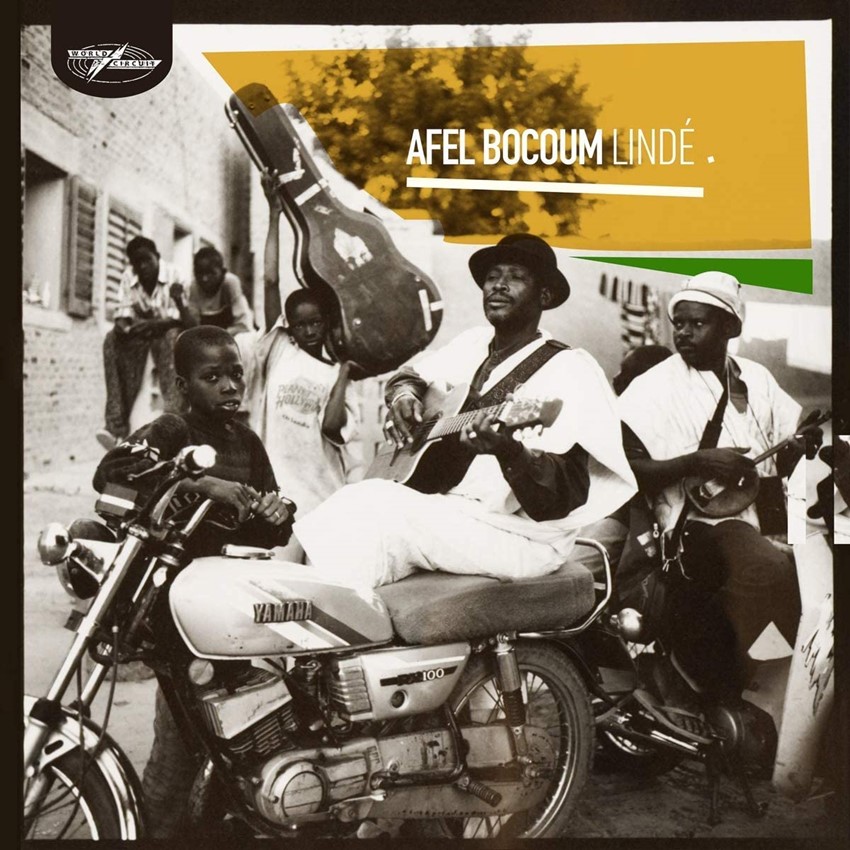 Afel Bocoum
Lindé
World Circuit
After years of playing with Ali Farka Touré, Afel Bocoum seemed well placed to take over the great man's mantle on Ali Farka's death in 2006. Perhaps only lack of ambition held him back.
"Everybody seemed to be releasing albums, so it was like, 'why not?'," he said self-deprecatingly of his solo debut, Alkibar (World Circuit, 1999). There followed a couple of further solo albums on the Contre-Jour label, but he seemed happier as collaborator than bandleader.
Lindé proves that under the direction of a strong producer, Bocoum can be a potent frontman. Here he has two such figures to guide him and the combination of Nick Gold's immersion in traditional music and Damon Albarn's restless adventurism is a winning one, resulting in a record steeped in Songhai heritage with traditional instruments and call-and-response vocals to the fore, but with exquisite embellishments. On 'Bombolo Liilo' kora and the trombone of the Skatalites' Vin Gordon dance an irresistible pas de deux. 'Avion' is a pan-African excursion on which Congolese soukous meets Malian tradition and Afrobeat. Elsewhere there are psych guitars, the violin of Joan as Police Woman snakes around the haunting sound of the single-string njarka (fiddle) and the powerhouse drumming of the late Tony Allen joins the calabashes in a clattering symphony of syncopated rhythm. Masterful. Nigel Williamson
★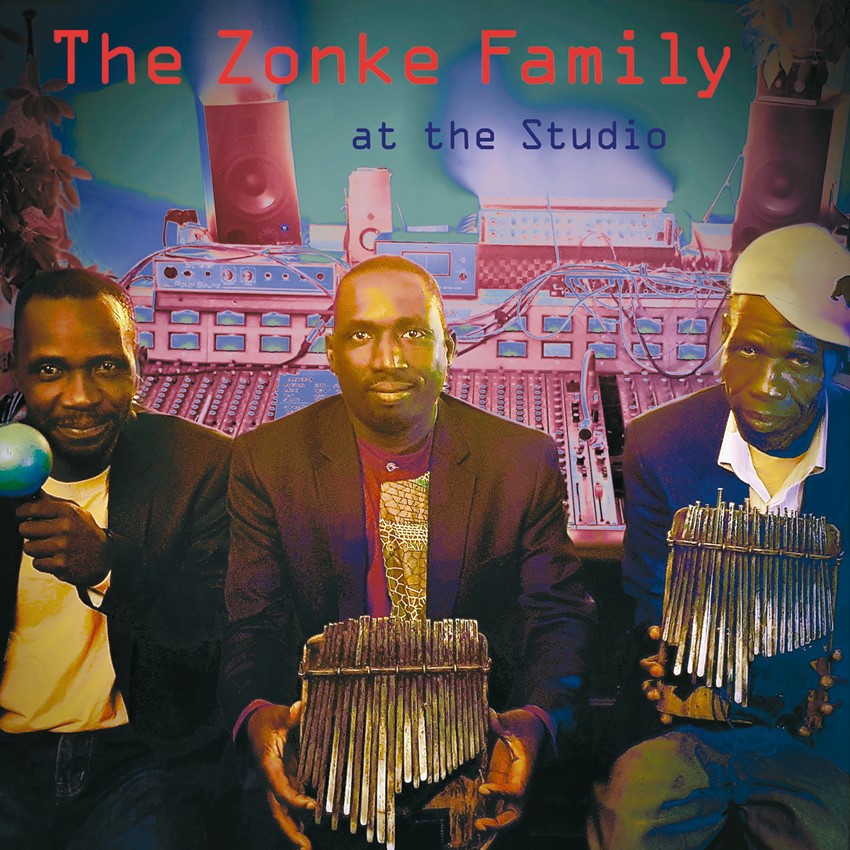 The Zonke Family
At the Studio
Lokalophon
The Zonke family hail from Nyampanda, a small border town on the Zimbabwean side of the boundary with Mozambique. They are also the knowledge bearers and masters of the matepe, a large mbira (thumb piano) of the Marembe people. Here, three of the family – Anthony Zonke, Crispen Zonke and Chief Boyi Nyamande – share this age-old knowledge with the world.
So often mbira music is mixed with guitars, drum kits and synths, but its true power is most evident when it is allowed to stand alone as it is here. It's very refreshing to hear the music presented in this way – just the interlocking lines of the matepe, the polyrhythms of the hosho (rattles) and the overlapping yodels from all three participants. The power remains even when the musicians put down the matepe; 'Tinotengana Kuipa' is all ngoma (drums) and voice and is just as enchanting and entrancing. It's a sound that reflects back your own headspace. Light and airy, heavy and deep, it all depends on how much you choose to fall into the music. It's a shame the album is so short. The force of the music is so irresistible that it feels like it could go on unabated for hours and hours on into the infinite. Jim Hickson
Subscribe to the Songlines Reviews Database to enjoy thousands of album reviews taken straight from Songlines magazine. Explore our subscription packages and special offers here: songlines.co.uk/subscribe