Monday, December 21, 2020
Best Albums 2020: Americas
All of these albums received a maximum of five stars when reviewed in the 2020 issues of Songlines. Featuring Sam Amidon, DJ Dolores, Roberto Fonseca, Ibrahim Ferrer, Leela Gilday, Lido Pimienta and many more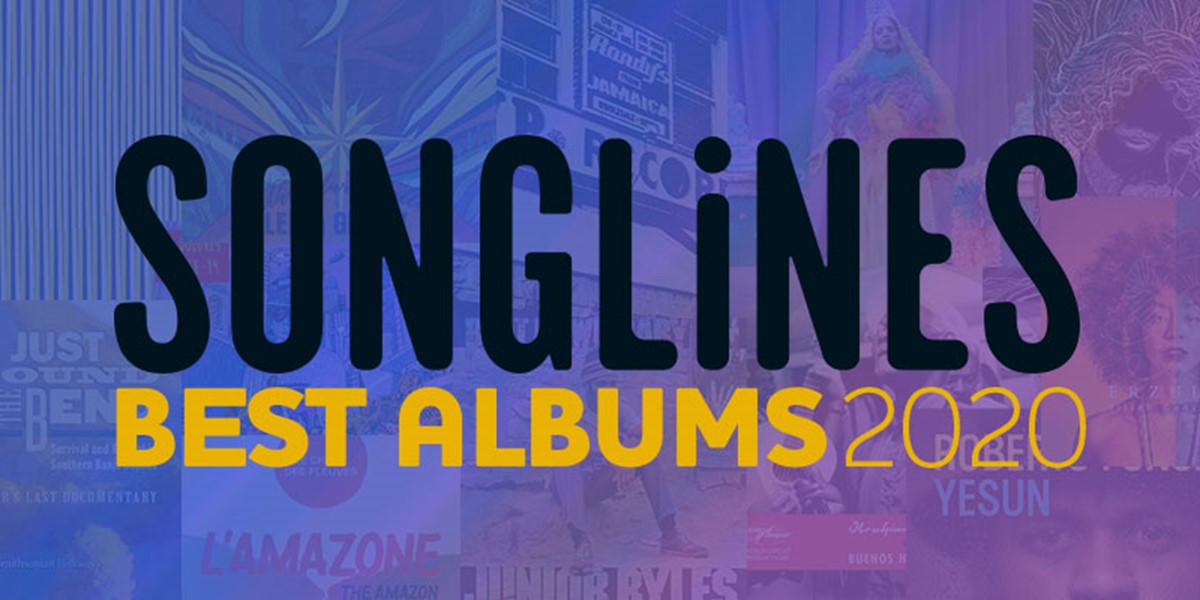 Subscribe to the Songlines Reviews Database to enjoy thousands of album reviews taken straight from Songlines magazine. Explore our subscription packages and special offers here: songlines.co.uk/subscribe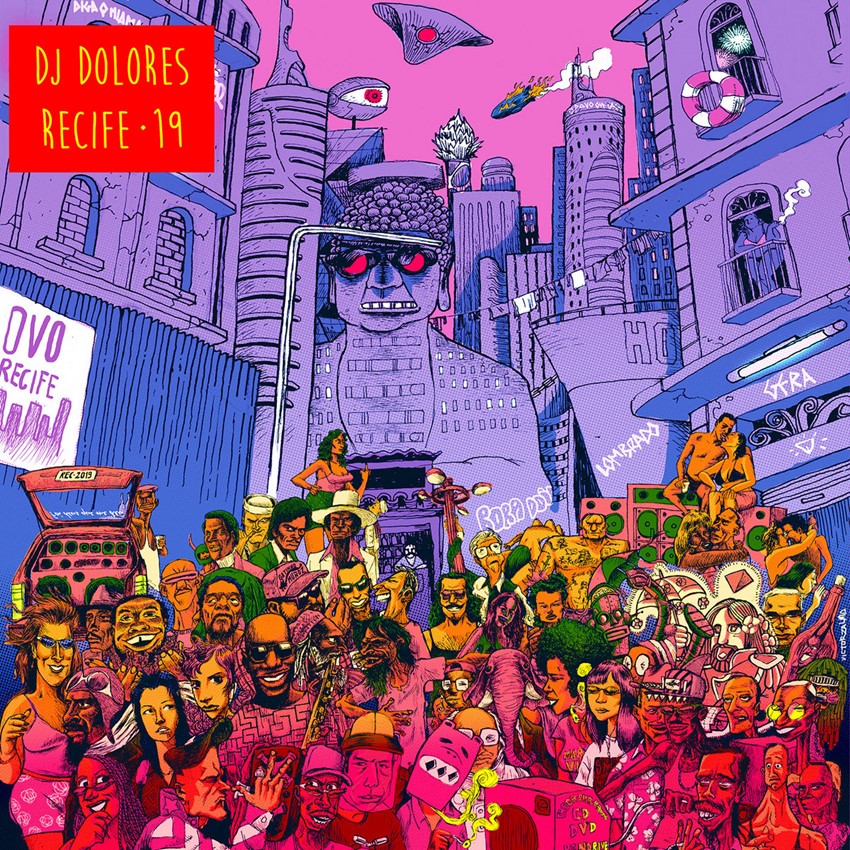 DJ Dolores
Recife • 19
Sterns Music
While it might not be erupting in the manner of Barcelona or Hong Kong, the north-eastern Brazilian metropolis of Recife isn't a hopeful place to be in 2019. At least according to its veteran narrator, DJ Dolores, who paints the hot, gritty streets of his adopted city as being enveloped in 'a thick cloud of uncertainty,' richly illustrated on this album's sleeve by a giant mutant Buddha and Big Brother eye monitoring a motley populace in apocalyptic part mode. And who better to channel such a dystopia than this pioneer of electro-trad-futurism, who, decades into his career, may just have created his magnum opus?
Opener 'A Casta' sets a familiar tone: elephantine brass lines, churning Afrobeat and incongruous disco pulses, torn by sawing rabeca (fiddle) and in-your-face female commentary and sampled exhortations. As ever, Dolores is a furiously prolific collaborator, pulling in myriad singers, rappers and musicians, not least Henrique Albino, whose wandering, ominously seductive sax makes 'Teniente Ray, Amargura' a bitter highlight and whose pífano (fife) lends a brilliantly haunted primitivism to closer 'Quase Nos Esquecemos' – the sound of ADHD-afflicted urbanism melting back into the jungle. Deco Trombone's Balkan-esque honking meanwhile is a relative constant, liquefying in a firestorm of white noise on the climax of 'Adilia's Place'. Recife's own Catarina Dee Jah ignites the wildly percussive 'Exú Ciborgue', while the delicious, dreamy vocals and serpentine guitar of Ylanda and Yuri Queiroga on 'O Gringo' pierce the Brazilian north east's essentially Afro-Caribbean heart and offer some kind of redemption amid the bedlam. Brendon Griffin
★
---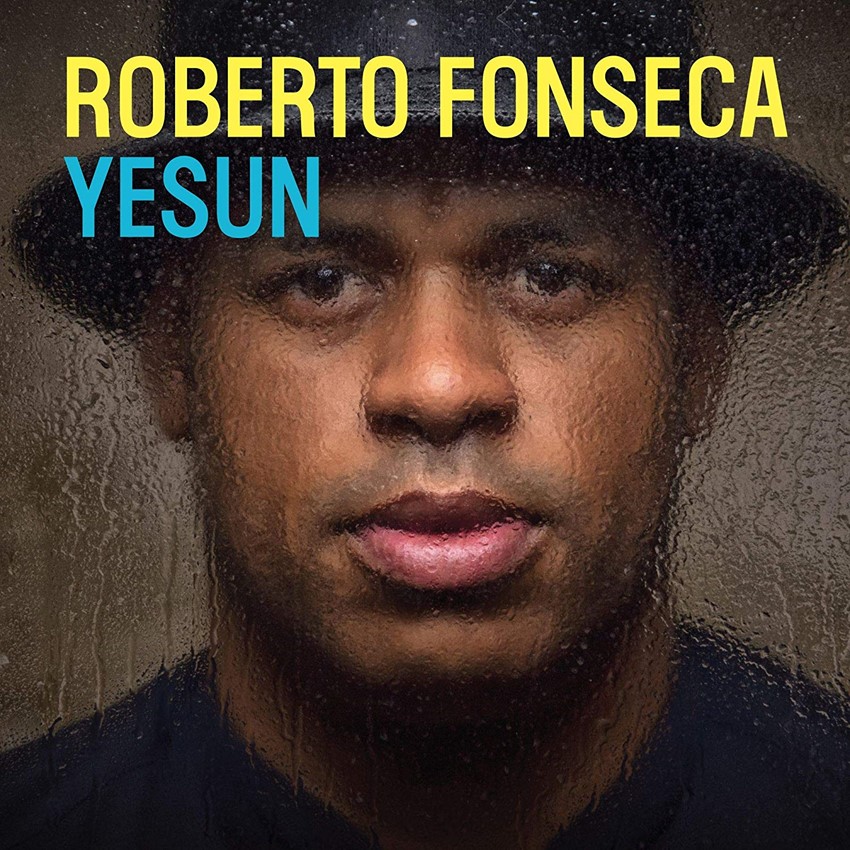 Roberto Fonseca
Yesun
Wagram Music
Roberto Fonseca moves into iconic status with a trio album that cements his legacy as one of the finest pianists on the world stage. Having accrued a back catalogue distinguished by talent and ideas and underscored by a strong grounding in the Afro-Cuban tradition, the Havana-based star gifts us a record – his ninth own-name project – that finds him revelling in a sound that's truly his. Aided by drummer Raul Herrera and longtime double bassist Yandy Martínez, Fonseca still delves deep into the music of his homeland.
The bridges he then builds with jazz, funk, flamenco, bossa nova, spoken word, an array of wheeling analogue keyboards and his own sonorous vocals owe much to the possibilities of the basic pattern that underpins much Afro-Cuban music, as celebrated by closing track 'Clave'. Guests including French-Lebanese trumpeter Ibrahim Maalouf and American saxophone veteran Joe Lovano add clout and shine to arrangements; bolero diva Mercedes Cortés and vocal quartet Gema 4 send us soaring on 'La Llamada'. Highlights are everywhere: the Cuban street-choir vibe of 'Vivo'; the rocking 'Cadenas', in which hot-shot rapper Danay Suárez spits truths; and 'Aggua', a spiritually inspired wig-out dedicated to Fonseca's two orisha 'mothers', Yemaya and Oshun, whose intertwined names make up the album's title. Jane Cornwell
★
---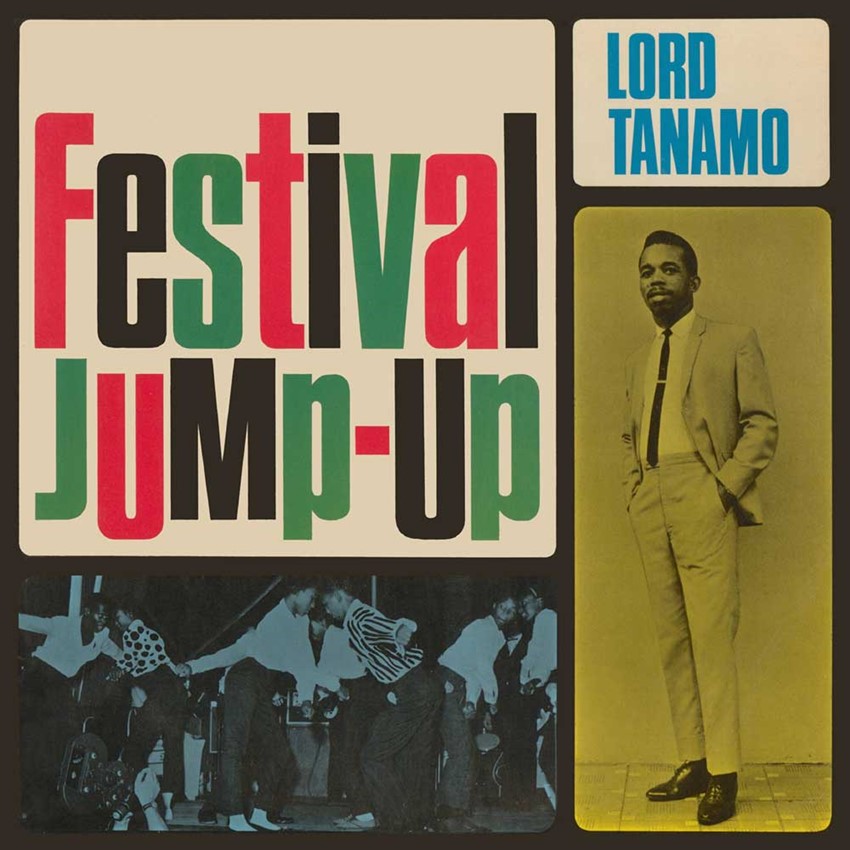 Lord Tanamo & Friends
Festival Jump-Up
Doctor Bird
Now, the first CD here is something of a revelation, containing as it does the first ever reissue of Lord Tanamo's extremely rare 1965 LP Festival Jump-Up. Here are mento and calypso tunes performed by one of Jamaican music's early stars. Ironically, by 1965 the ska era was in full swing and Lord Tanamo had enjoyed a ska hit with 'Come Down' in 1963 – not on the original album but gathered with 12 other bonus tunes on disc one – so the recording of this album must have been seen as a time capsule of sorts. For anyone interested in calypso/mento, Festival Jump-Up is a fascinating document, lively and cheeky but also old fashioned (compared to the then ruling ska sound). Tanamo recorded for Sep and Gaydisc, two labels owned by Lindon Pottinger, the first black Jamaican to set up his own recording studio on the island in 1961.
The Pottinger name is now synonymous with Sonia Pottinger – Lindon's wife and Jamaica's first and, for decades, only female record producer and label owner – but what's contained here are Lindon's efforts. Disc two contains 28 tunes he recorded and released across 1963-4, largely ska. Of special interest are four cuts by Jimmy James – who would later be a stalwart of British black music and enjoy several disco hits in the 1970s. Superb liner notes and packaging make this essential for anyone interested in the development of Jamaican music. Garth Cartwright
★
---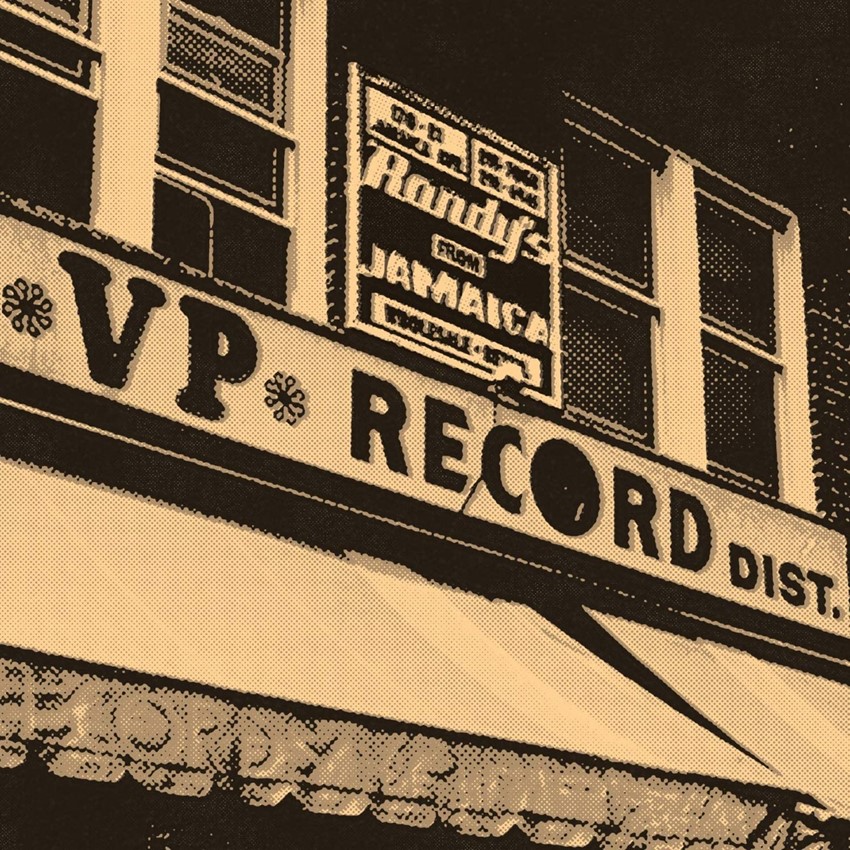 VARIOUS ARTISTS
Down in Jamaica: 40 Years of VP Records
VP Records
Jamaican record producer Vincent Chin began in the jukebox trade, establishing the iconic Randy's Records shop at 17 North Parade in downtown Kingston during the 1960s, which was run by his wife, Patricia. An upstairs recording studio was in operation from 1968, being home to a landmark Wailers recording produced by Lee 'Scratch' Perry, as well as Augustus Pablo's influential debut L P, but turbulent local politics forced a move to New York in the mid-1970s, leading to the launch of VP Records, currently one of the world's largest distributors of Jamaican music.
This attractive box set collects 82 tracks over four CDs, profiling the evolution of Jamaican music during the last 40-something years, bolstered by four 12-inch EPs and four seven-inch singles, as well as a large-format booklet detailing the company's history. Disc one is pure pleasure with late-roots nuggets by Dennis Brown, Gregory Isaacs and Johnny Clarke, as well as proto-dancehall material from Barrington Levy, Frankie Paul and Don Carlos. Disc two highlights tough 1980s dancehall from Half Pint and Cocoa Tea, plus early 90s consciousness from Garnet Silk. Disc three strides closer to the new millennium with Morgan Heritage, Luciano and Junior Kelly, plus hardcore detours from Elephant Man and Lady Saw, while disc four closes things of with quality new roots from Tarrus Riley and Duane Stephenson, alongside pop reggae from Sean Paul, Maxi Priest and Christopher Martin. The 12-inch reissues are super fine, with Errol Holt's 'Heart in Danger' and Freddie McKey's 'Lonely Man' truly outstanding. And the seven-inches are equally great, with The Congos' Black Ark classic 'Fisherman' appearing with a special dub mix.
The material collected here will bring back many great musical memories for reggae devotees and there is plenty to discover for novices and enthusiasts alike, rendering the whole package highly recommended. David Katz
★
---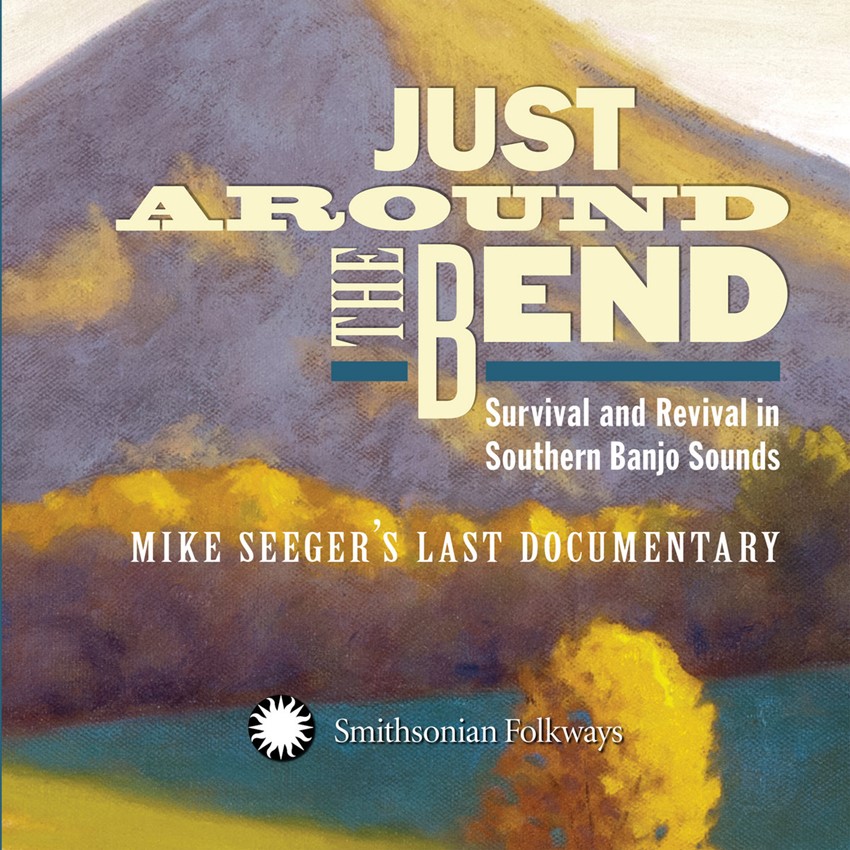 Various Artists
Just Around the Bend: Survival and Revival in Southern Banjo Sounds
Smithsonian Folkways Recordings
A few months after completing filming for yet another major musicological project, multi-instrumentalist-folklorist Mike Seeger discontinued treatment he had been receiving for multiple myeloma, an incurable form of cancer. On August 7 2009, Seeger died peacefully at his home in Virginia surrounded by his wife, sons and sister. Ten years later, in September, Smithsonian Folkways released Just Around the Bend: Survival and Revival in Southern Banjo Styles – Mike Seeger's last documentary. The two-CD plus DVD set contains the cream of the documentarian's crop, harvested from a journey through the Appalachian region in Kentucky, Virginia, Tennessee, Alabama and North Carolina in search of exponents and practitioners of old-time banjo music. An 80-page book of notes accompanies the music and film.
For Just Around the Bend, Seeger recorded 19 banjo masters performing in home settings and outdoors on home grounds nestled among picturesque hills, hollers and woodsy environs. Through careful editing and blocking, the viewer gets the sense of being on-site with Seeger, Alexia Smith (Seeger's wife, assistant and producer) and filmmaker Yasha Aginsky as the performers relate their personal histories with the banjo, accompanied by renditions of the music that moves them. Brien Fein, a young player from North Carolina, observes that his father and fellow musicians probably would have stopped playing altogether were it not for 'enough people coming in from the North wanting to hear [old-time traditional music]' during the folk revival era of the 50s and 60s. Among those people was Pete Seeger, who influenced a generation of musicians including Peter Gott, who relates to Mike the experience of seeing his elder half-brother in concert at Cornell University. And so it goes throughout the film and on the album tracks, which are packed with insightful commentary and remarkable performances by Rhiannon Giddens, Riley Baugus, George Gibson, Marsha Bowman Todd and many more contemporary old-time banjo virtuosos. Doug Deloach
★
---
Lord Invader & His Calypso Group
Calypso Travels
Smithsonian Folkways Recordings
One of three initial releases in the Smithsonian Folkways Vinyl Reissue Series, Calypso Travels features native Trinidadian Lord Invader (born Rupert Westmore Grant) in a New York studio session a year before his death in 1961 aged 47. Despite ailing health, the master calypsonian is captured with his charismatic style and distinctively pinched, grating voice in fine mettle, accompanied by an unidentified but superb band across the album's 13 tracks. True to the genre's form, Lord Invader opines on all manner of trending sexual, social and political behaviour in songs such as the track 'As Long as it Born in my House' (concerning mistaken paternity), 'My Experience on the Rapper Band' (concerning mistaken gender) and 'Crisis in Arkansas' (concerning unmistakable racism).
Perhaps best remembered for a highly publicised copyright case that he won against comedian Morey Amsterdam for plagiarising his composition, 'Rum & Coca-Cola', Lord Invader sparked popular interest in calypso across the US during the 1940s and 50s. Like all three of the Smithsonian's Vinyl Reissue Series debut releases, Calypso Travels was remastered from original tapes by Grammy-winning engineer Pete Reiniger. The result is a uniformly enhanced listening experience distinguished by an open soundstage, well-defined vocal and instrumental contouring and quiet ambience. Doug Deloach 
★
---
Various Artists
L'Amazone: Le Chant des Fleuves
Accords Croisés
The Amazon has been imagined as a tree, its trunk passing from Brazil through Colombia and into Peru, with branches stretching deep into many other countries. Its indigenous peoples, wildlife, watercourses and forests are under threat; from loggers, soya farmers, presidents, tourism and global warming. This wonderful, at times wondrous, double CD – which follows the river from mouth to source via 27 superb songs – couldn't be more timely. The opening track reminds us of the Amazon's vital link with Africa. Dona Onete, a former teacher and union leader native to Marajó Island near Belém who released her debut aged 73, taps the Afro-Brazilian carimbó tradition on the exuberant 'Boi Guitarreiro'. She also establishes the celebratory, hopeful spirit that pervades this collection. Brazil dominates the first disc, with a psychedelic-Western turn by guitarist Rosivaldo Cordeiro, pounding percussion from the Bumba-Meu-Boi festival, Amazonian jazz by Karine Aguiar, to name just a sample. The disc closes with the shamanistic 'Piaruainai' by Venezuela's Cuntinamo, recorded in 1978 by British ambient pioneer David Toop.
On the second disc are nine Peruvian numbers and one each from Bolivia, Brazil and Colombia. Standouts include Pedro Bernal Mendez's fittingly genre-crossing frontier ballad 'Mariquinha', Manoel Cordeiro's inflectiously jaunty instrumental 'Cumbia da Simone' and the trippy cumbias amazónicas by veteran Peruvian stars Los Wembler's (sic) de Iquitos and recent revivalists El Cacique de Menkoremón.
Dance and musical culture along the river is rich, diverse, popular and political; these songs range from funk to field recordings, as befits a watercourse linking the Europe-facing Atlantic coast to the sky-seeking Andes. These are the magical, magnificent roots of the tree of rivers. A superb booklet in French and English accompanies this important and inspired compilation. Chris Moss
★
---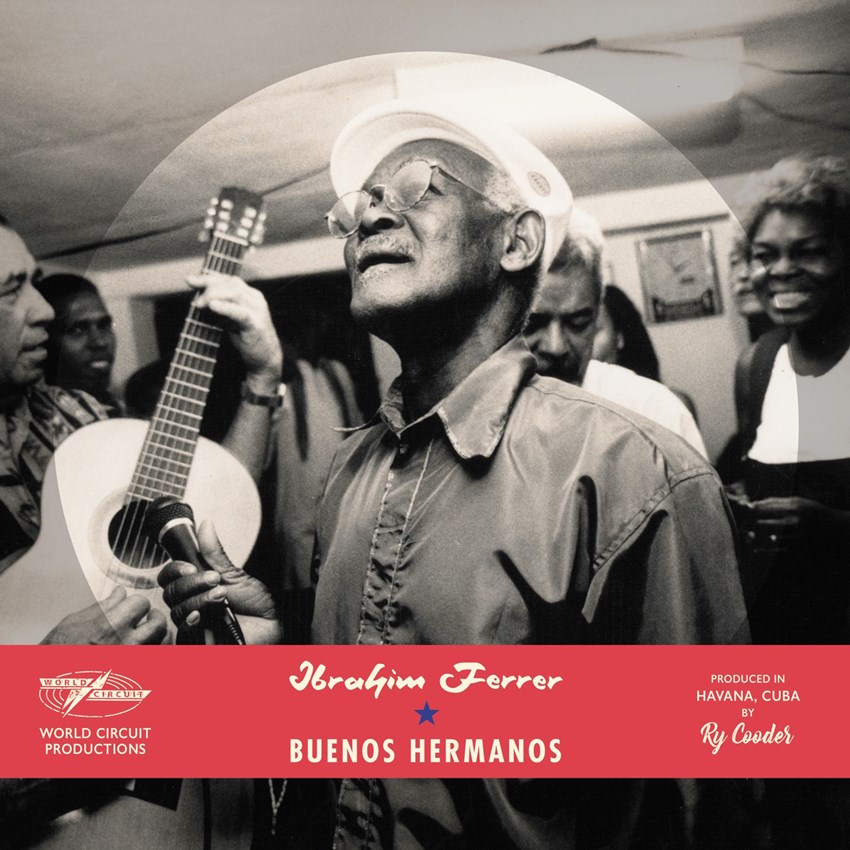 Ibrahim Ferrer
Buenos Hermanos
World Circuit
There was the Buena Vista Social Club, of course. And then there was Ibrahim Ferrer, its unofficial frontman. Born at a social club dance in Santiago, Cuba, in 1927, the impish crooner began singing professionally in 1941 with local groups, then as a feature with the likes of Orquesta Ritmo Oriental and Beny Moré, with whom he's often compared. Ferrer was famously shining shoes when bandleader Juan de Marcos González came knocking. A recording session produced by US guitarist Ry Cooder spawned the phenomenally successful BVSC album; ensuing side projects kept the wheels turning. This second and final Ferrer album was released in 2003 (he died in 2005), between what its producer Cooder calls two major world events: "the Bush Iraq war of 2003 and the closing of Tower Records on Sunset Blvd." Here it is again, re-released with four previously unheard tracks, just when the world could do with some bolero-style soothing.
Featuring a crack band of brothers including mega-pianist Chucho Valdés, bassist Cachaito López and Manuel Galbán on surf-style electric guitar, along with Tex-Mex accordionist Flaco Jiménez and textural jazz trumpeter Jon Hassell, the album's 17 tracks are a smorgasbord of classic songs and the romantic boleros that were always Ferrer's forte. Tunes such as the feelgood 'Boliviana' and gospel-flavoured 'Perfume Gardenias' come refreshed with so-called '2020 mixes'; of the new tracks, the brass-fuelled 'Ven Conmigo, Guajira' is a standout. But it is Ferrer's vocals - light, strong, sensuous, occasionally improvised - that really make this a winner. Jane Cornwell 
★
---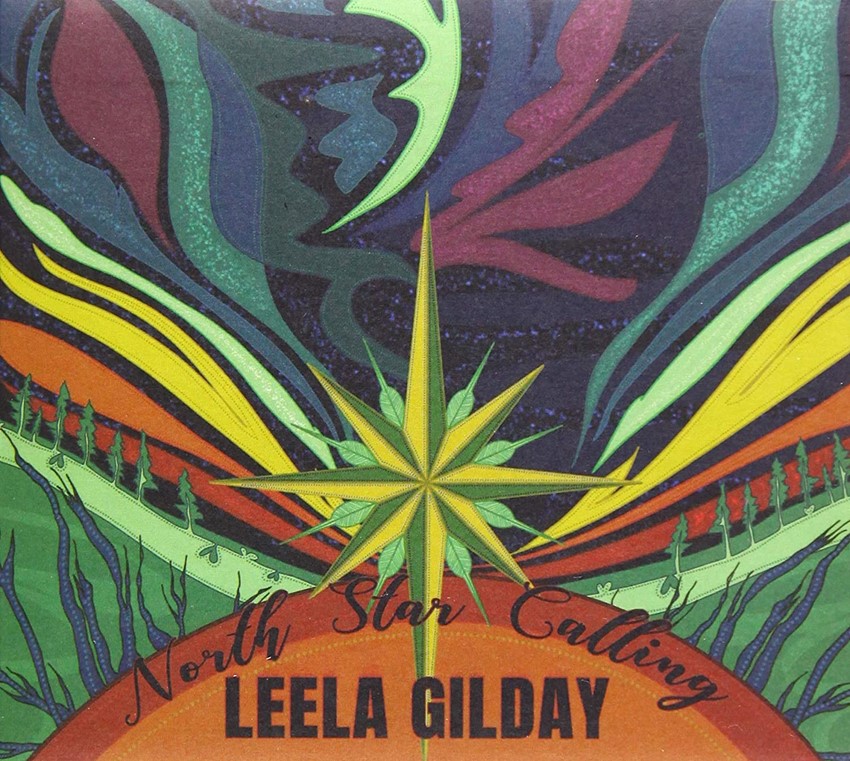 Leela Gilday
North Star Calling
Diva Sound Records
When listening to Leela Gilday's latest album, North Star Calling, one is instantly transported to a vast land of powerful rivers, magnetic minerality and abundant stars reflected upon infinite lakes. A Dené singer-songwriter from the Northwest Territories (a Canadian territory roughly the size of Peru), her people have been walking the land for thousands of years. Songs like 'K'eintah Natse Ju' and 'Yake Gotine' pay homage to her ancestors and, in doing so, Gilday creates a sort of Boreal blues. Perched on top of traditional melodic drum patterns, sinuous guitars and deep, introspective bass, Gilday's voice is the big star here. Powerful and fierce, yet nurturing and evocative, she sings effortlessly throughout this album (her fifth) with soulful panache. Inuk avant-garde artist Tanya Tagaq also appears as a guest on the opening track to add a somewhat darker tone to the beginning of the album. A natural storyteller, Gilday is a force of nature and North Star Calling her guiding light. Marc Fournier 
★
---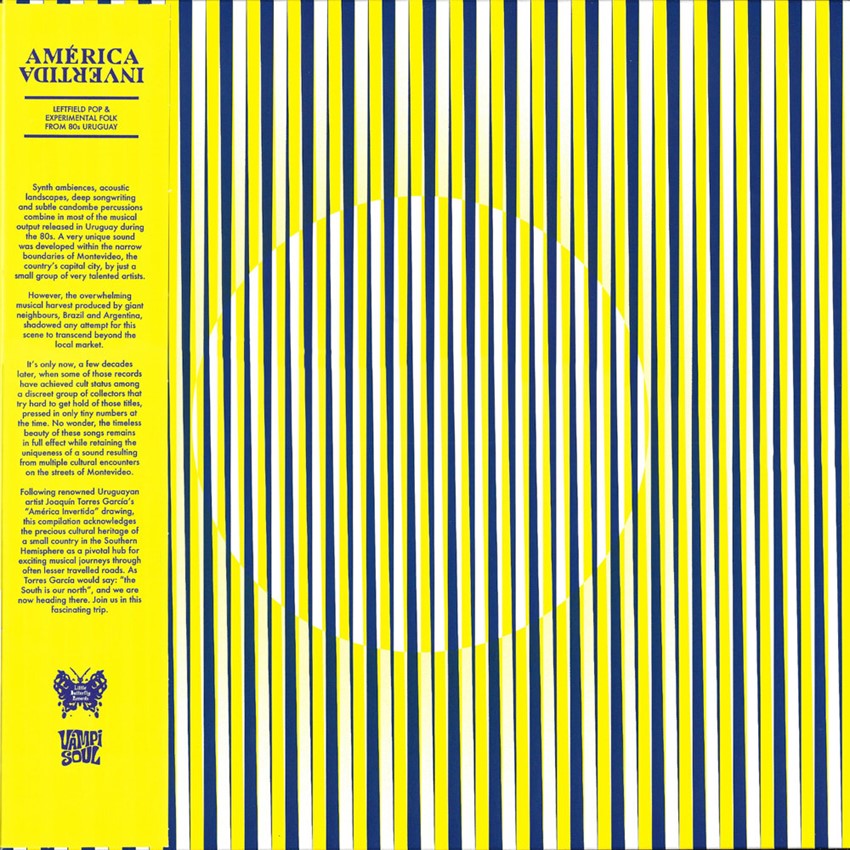 Various Artists
América Invertida
Vampisoul
Inspired by a famous drawing by Joaquín Torres García portraying South America upside down, this compilation centres on tiny, overlooked Uruguay, taking us back to the 80s when musicians were tuning into UK and US new wave, as well as jazz fusion, and adapting these to a local sensibility. Other influences are evident: Afro-Uruguayan rhythms, The Beatles, local hero Rubén Rada. But the arrival of a. ordable synths was the key factor. Keeping with the theme of the title, the B-side of the vinyl looks like the A. So I'll review it backwards. The album wraps up with 'Bombinhas', a winsome quena (flute) excursion. though with no sign of the Andes. and a dreamlike electro-beat-led dirge titled 'A Ustedes'. Tracks by Hugo Jasa are jazzy; the experimental 'Y el Tiempo Pasa' splices in an African-sounding chorus. 'En Este Momento' by Travesia and Marina Ingold's 'Capitulos' nod to tropicália.
Side A is even more ethereal and eclectic: bossa singing meets Police chords meets proggy showiness. The musicianship is conservatorystandard, the melodic and rhythmic complexity beguiling. Standouts are Contraviento's extended jam, 'Desencanto', and Eduardo Mateo's trancey 'El Chi-Li-Ban-Dan'. Southern Cone music is essentially rootless. White people razed Indian cultures. The land is farmed and cow-crammed. Uruguay has some claim to conserving black culture in its candombe, but it's oc en exaggerated. América Invertida is the sound of a country rediscovering itself ac er dictatorship, death squads and the lost cause of the Tupamaros. Upside down, sure; fucked-up too. The 80s were the Rio de la Plata's 60s. This DIY disc is brilliant and beautiful. Chris Moss
★
---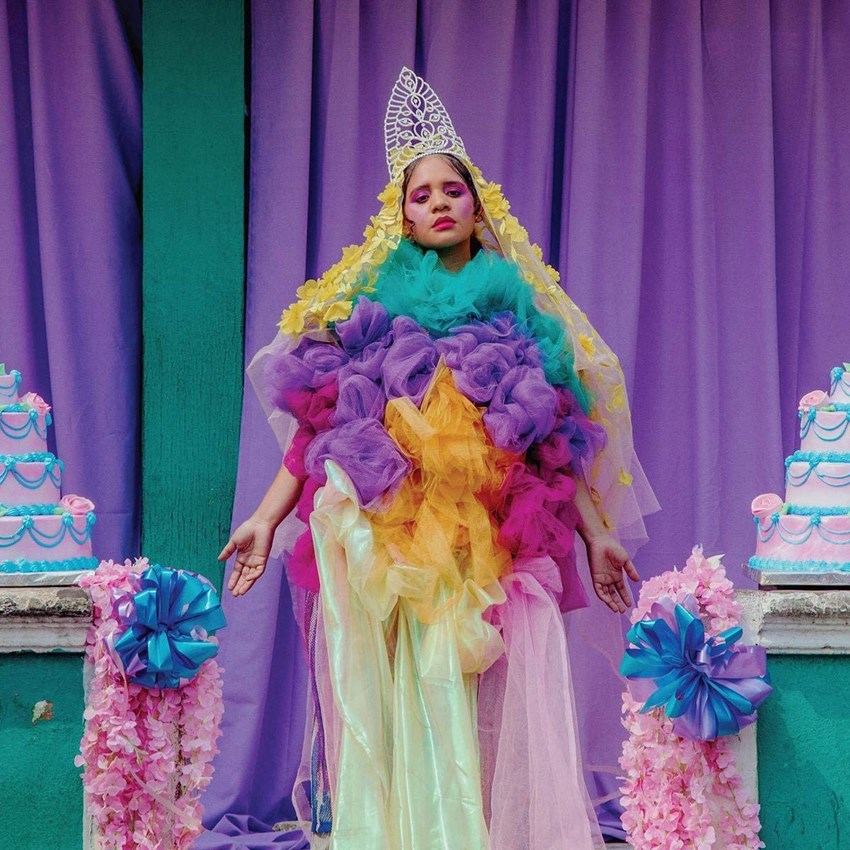 Lido Pimienta
Miss Colombia
ANTI-
Lido Pimienta calls her third album 'a cynical love letter' to her home country and the Colombian people. Based in Toronto, she sings about Colombia's deep social and political troubles, pointing her finger to her fellow countrymen's passiveness. But instead of sounding enraged by the constant disrespect for indigenous people's rights, machismo, gender violence or her experience as an immigrant, Pimienta presents an album that is miraculously beautiful and superbly tasteful.
What is absolutely mesmerising about her music is the way she manages to embrace traditional rhythms, twist them into an avant-garde texture and impart her immaculate voice over this clash of references. If you listen closely to such tracks as 'No Pude' (where you can spot a bit of Rosalia), 'Eso Que Tu Haces', 'Te Queria' or 'Coming Thru', what really comes across is an innate ability to put together bold electronics with acoustic instruments. This fluent melding of elements is reminiscent of Bjork's better days, even if there is such a strong character to these songs that it's impossible to imagine them belonging to anyone else. There is porro, cumbia, Afro-Colombian and reggaeton sparkles all over. And if Pimienta unreservedly nods to traditional group Sexteto Tabalá when she unplugs 'Quiero Que Me Salves', it's because she never abandons her roots in this dazzling world of hers. Gonçalo Frota 
★
---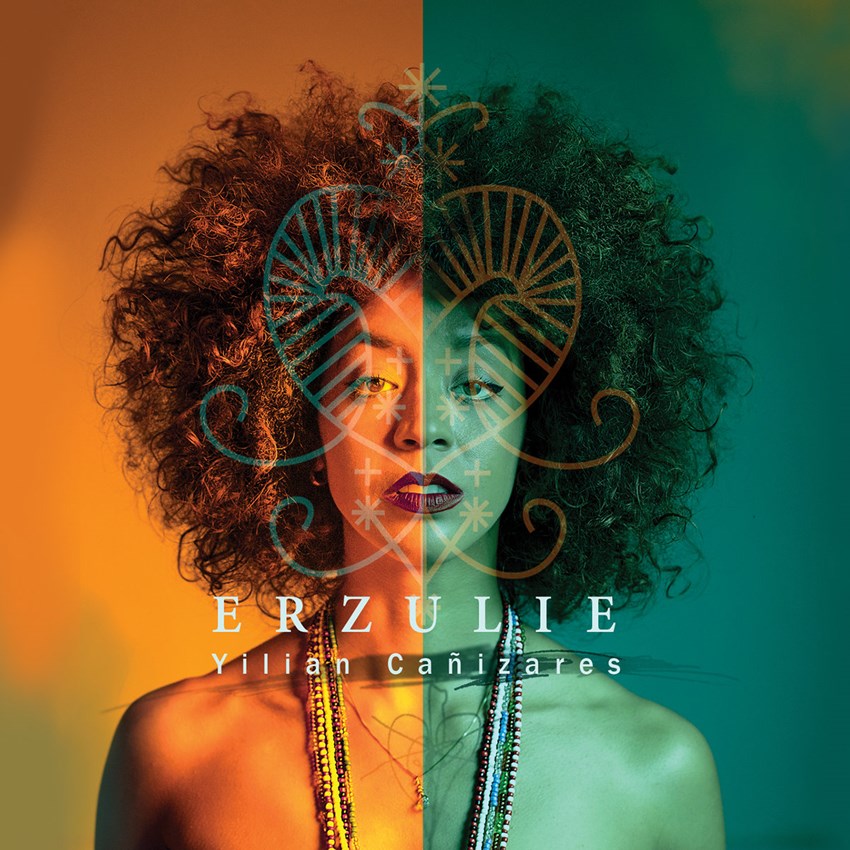 Yilian Cañizares
Erzulie
Planeta Y
Yilian Cañizares' credentials are impeccable: born in Havana, she mastered violin in Caracas' El Sistema programme, debuted dashingly at the Montreux Jazz Festival in 2008, and has since collaborated with Omar Sosa, Youn Sun Nah, Chucho Valdés, Roberto Fonseca, Ibrahim Maalouf and many others. More important than the CV, she has a uniquely emotive vocal style that is breathy but never merely 'sensuous,' that is feminine yet also feminist, and that performs quite breathtaking changes of pitch, pace and texture. Her fourth album builds on the confidence and versatility acquired working with a wide range of artists, and finds her in expressive but refined mode. She emotes but never gushes. Rich arrangements swirl around her voice but never subdue it. Her violin is used sparingly but to powerful effect in delicious harmonies with a small army of African-American and Afro-Caribbean virtuosos. Erzulie is a family of goddesses in the Haitian voodoo pantheon, driven and empowered by desire. From opener 'Habanera' to the wildly percussive, scat-filled 'Cimarrón', and from 'Noyé', a sublime duet with Paul Beaubrun, to the solemn title-track, this is an alchemical and bewitching album. Chris Moss
★
---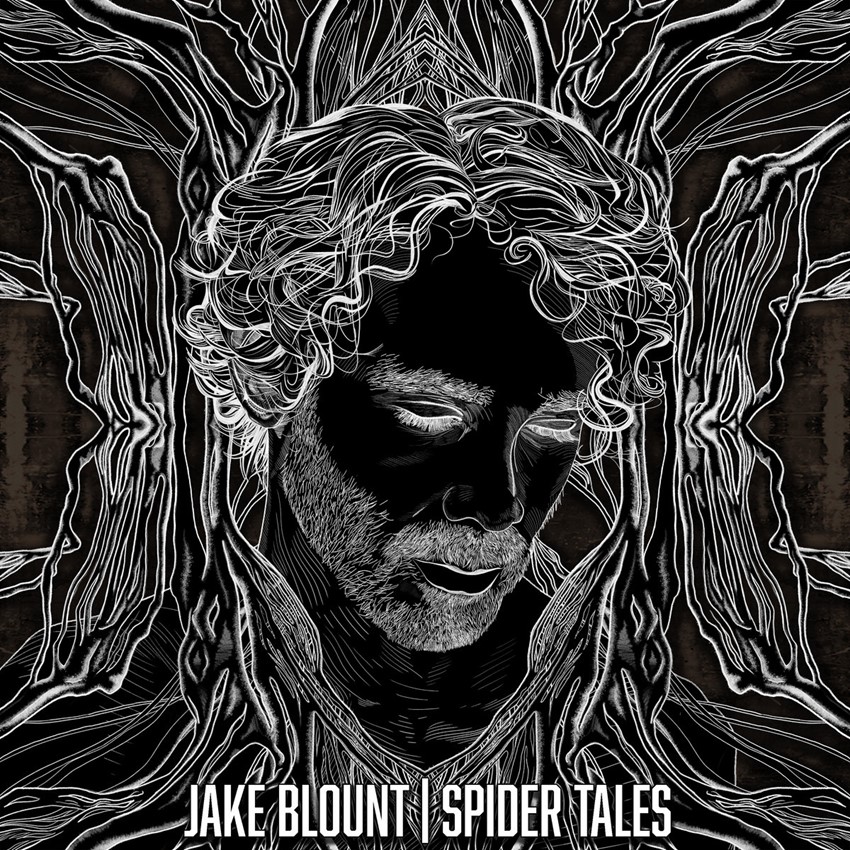 Jake Blount
Spider Tales
Free Dirt Records
As a teenager growing up in Virginia, Jake Blount played guitar in funk and metal bands until one day he heard 'Barton Hollow' by The Civil Wars. Henceforth, he followed an exclusively acoustic path and immersed himself in the music of black slaves and indigenous folk styles, particularly from the Appalachian and Piedmont regions of the south-eastern US. Black and queer, Blount weaves themes of discrimination, inequity, retribution and loss into his interpretations of traditional songs.
Spider Tales refers to a folkloric character, a master trickster of West African mythology known as Anansi, whose wit and wisdom often targets and usually undermines dark, oppressive forces. In Blount's quick hands, the gospel classic 'The Angels Done Bowed Down' takes on a decidedly spooky, apocalyptic cast. 'Old-Timey Grey Eagle', a bluegrass instrumental favourite by Manco Sneed, which pairs Blount's banjo prowess with the sublimely soulful fiddling of Tatiana Hargreaves, is – as Blount says – "the track that screams" with a surfeit of metaphysical intensity. The entirety of Spider Tales fairly shouts Blount's arrival as an empowered voice whose revelatory work illuminates long neglected corners of what the artist calls "a deeply syncretic, profoundly American form of music." Doug Deloach
★
---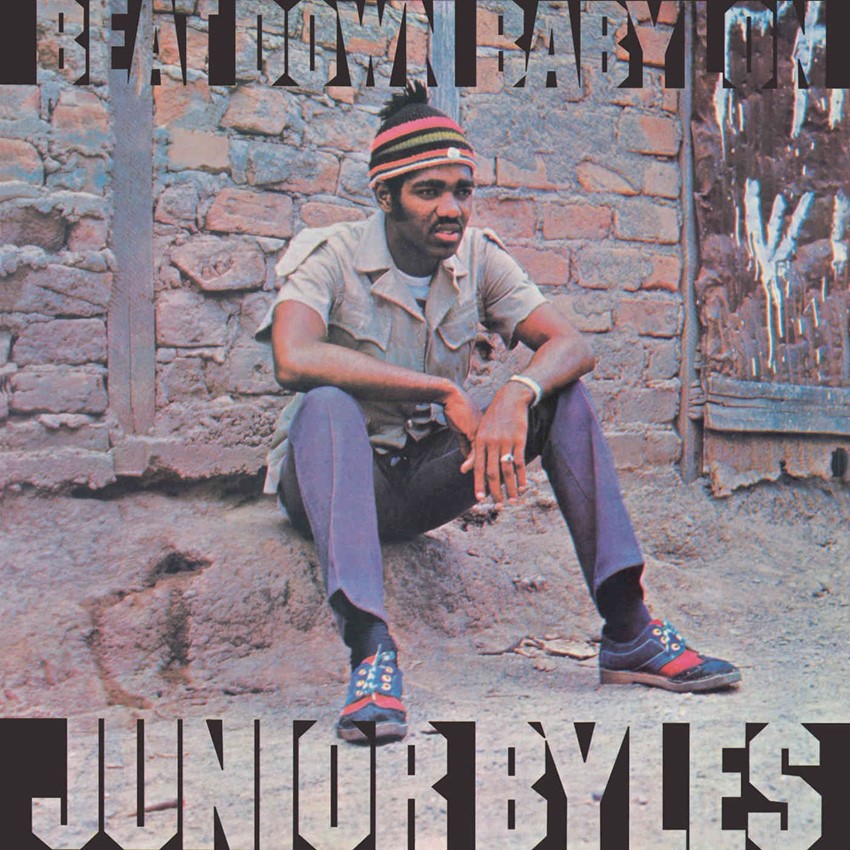 Junior Byles
Beat Down Babylon
Doctor Bird
Kerrie 'Junior' Byles was born in Kingston, Jamaica in 1948 and developed into one of reggae's foremost voices, initially as the lead voice in rocksteady trio The Versatiles, then as a solo artist in the 70s. Working closely with producer Lee Perry, Byles released a series of beautiful (and often politically astute) 45s before his debut album, 1972's Beat Down Babylon. The album is a masterpiece of song, voice and production – Perry is both imaginative yet subtle, never overshadowing Byles, who should have developed into one of the great roots reggae stars of the 1970s but mental health problems sidelined him.
At times he re-entered the studio to cut strong new material but he was unable to capitalise on interest. Thus to the reissue of Beat Down Babylon; as Doctor Bird do with their excellent series of reissues, they add extra tracks from the album sessions and an entire CD of Byles' 1973-75 recordings (plus excellent sleeve notes by Perry biographer David Katz). Opening with the joyous '(Festival) Da Da', the album's ten songs – including the ominous title-track – are a stunning document. 'All my life I've been kicked around,' Byles sings on 'I've Got a Feeling' and you believe him. Garth Cartwright
★
---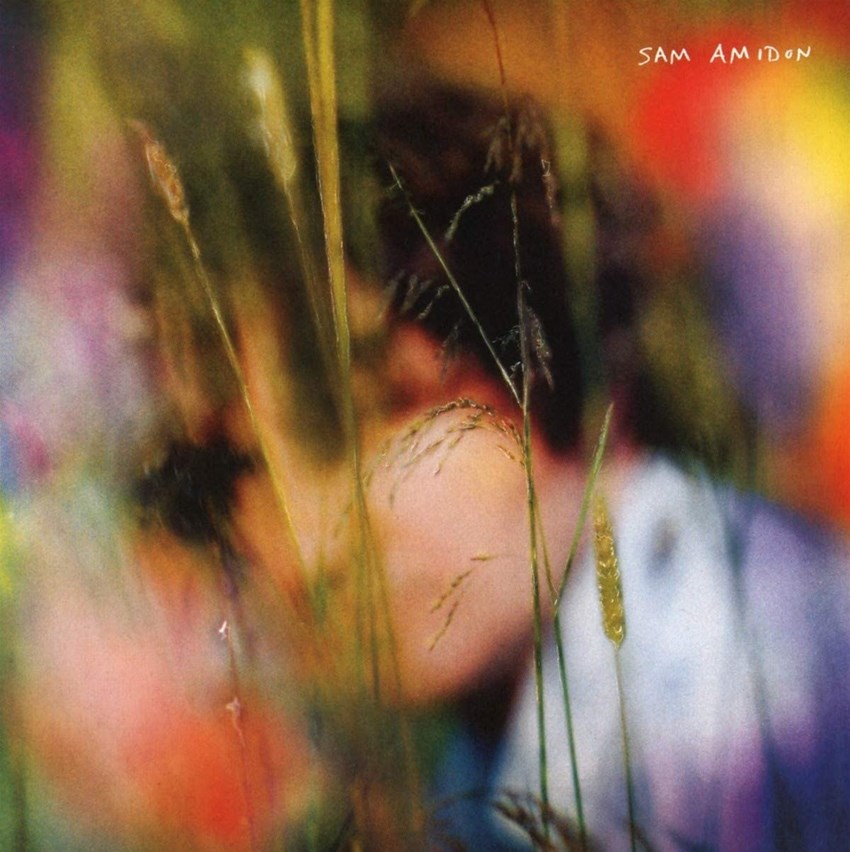 Sam Amidon
Sam Amidon
Nonesuch Records
Sam Amidon, the radical recombinator of traditional folk music, has concocted a delightfully diabolical set of experiments, unleashing a Frankenstein's monster among the villagers. Something of an extension of his 2019 EP Fatal Flower Garden, Amidon's self-titled album borrows liberally from Harry Smith's Anthology of American Folk Music for both foundational material and alchemical inspiration. Drawing from a sonic palette replete with spooky reverb, jazzy tempos and funky percussion, recalling 2017's The Following Mountain, Amidon transforms familiar Appalachian songs, murder ballads and novelty tunes, such as 'Maggie', 'Spanish Merchant's Daughter', 'Pretty Polly' and 'Cuckoo' into new weird ditties imbued with their own compelling power, characters and charm.
Playing Igor to the Vermont-born, London-based mad scientist's role in the West Hampstead laboratory at HOXA Studios were frequent collaborators including multiinstrumentalist Shahzad Ismaily and drummer Chris Vatalaro, augmented by Belgian guitarist Bert Cools, bassist Ruth Goller, saxophonist Sam Gendel, and Amidon's wife, Beth Orton, lending harmonising vocals to three tracks. In addition to transmogrified traditional fare, Amidon includes imaginative arrangements of Taj Mahal's 'Light Rain Blues', Harkin Frye's 'Time has Made a Change', and 'Hallelujah', a shape-note song dating from 1835 published in the sacred harp collection of early American folk-hymns. Doug Deloach
★
---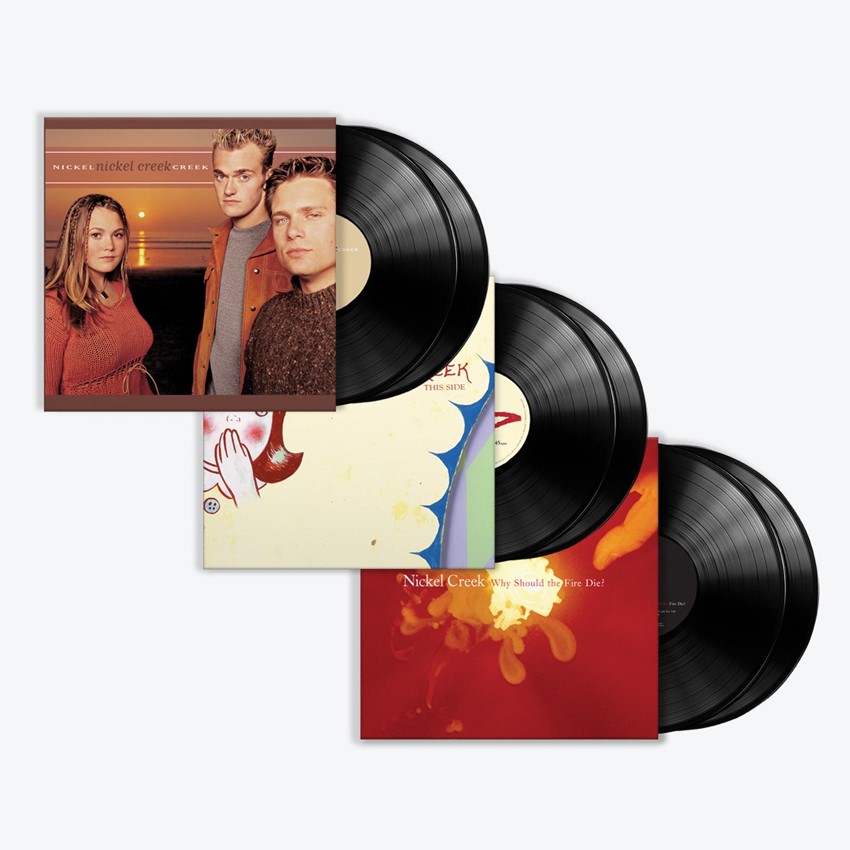 Nickel Creek
Nickel Creek/This Side/ Why Should the Fire Die?
Craft Recordings
When Nickel Creek formed in 1989, siblings Sara and Sean Watkins and Chris Thile were not yet 13 years old. Three decades later, Craft Recordings is reissuing three albums by the prodigiously talented trio whose influence on the bluegrass/Americana scene can hardly be overstated. These are not your grandfather's reissues. Each album was produced as a 45rpm, 180-gram vinyl, double-disc, gatefold jacketed package. Exclusive editions of each title, available in limited quantity on the Nickel Creek website, were pressed on translucent opal (Nickel Creek), marbled mahogany (This Side) and translucent gold and red marbled (Why Should the Fire Die?) vinyl. Hi-resolution audio for each album will also be available (192/24 for Why Should the Fire Die?, 96/24 for This Side and 48/24 for Nickel Creek). So, what does it all sound like? Based on listening to pre-release compressed sound files, the final product is going to be an absolute must-have for the band's fans while serving as a revelatory introduction to anyone with a passing interest in the genre.
Picking representative tracks seems silly because there are so many standout songs expressing myriad musical influences and messages. Regardless, 'Pastures New' from Nickel Creek is a plaintive, purely instrumental melody rendered with a gossamer delicacy that takes away breath and soul. 'I Should Have Known Better' on This Side is a hybrid funk-butt bluegrass love song with a beatbox bent. 'When in Rome', the opening track on Why Should the Fire Die?, cuts across idiomatic lines from traditional bluegrass to Middle Eastern improv to rock'n'roll in a song about acting on impulses that may work against your best interests. Overall, this painstakingly crafted project is worthy of the brilliant artistry captured within. Doug Deloach 
★
---
Subscribe to the Songlines Reviews Database to enjoy thousands of album reviews taken straight from Songlines magazine. Explore our subscription packages and special offers here: songlines.co.uk/subscribe