Wednesday, December 16, 2020
Best Albums 2020: Europe
All of these albums received a maximum of five stars when reviewed in the 2020 issues of Songlines. Featuring Sam Lee, Shirley Collins, Will Pound, Sam Sweeney, Hamish Napier, Trio Tekke, Rura, and many more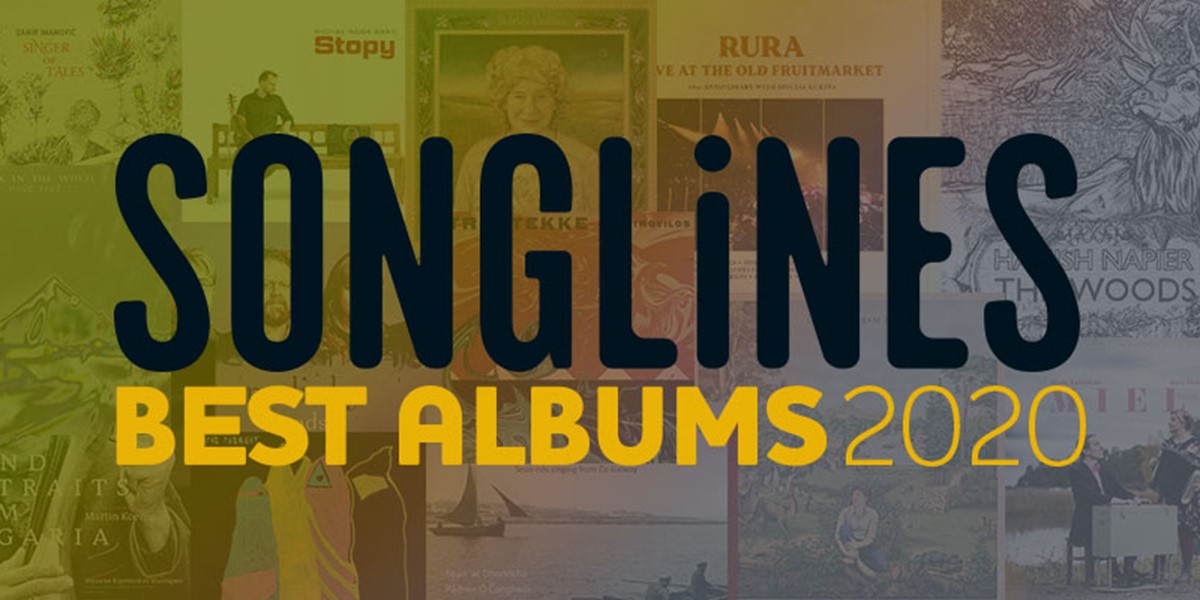 Subscribe to the Songlines Reviews Database to enjoy thousands of album reviews taken straight from Songlines magazine. Explore our subscription packages and special offers here: songlines.co.uk/subscribe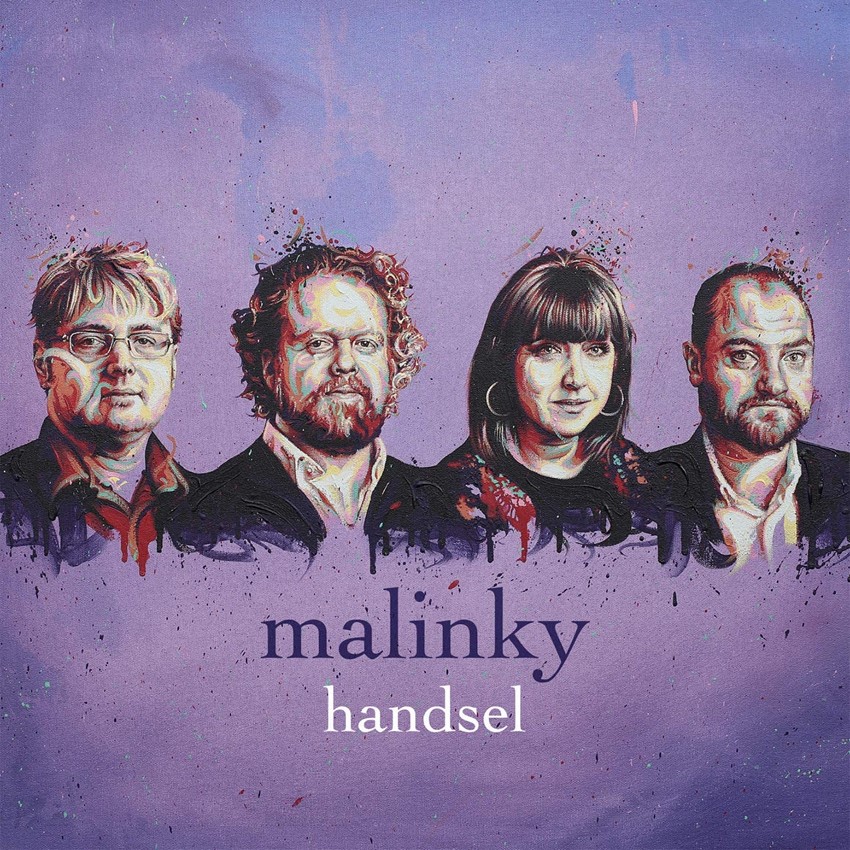 Malinky
Handsel
Greentrax Records
It's hard to believe that Malinky, those champions of Scots song, are 20 years old, having formed back in 1999. For this significant anniversary the band haven't disappointed. The title, Handsel, refers to a good-luck gift, especially to mark a special occasion and entirely apt here. Welcoming guests such as Barbara Dymock, Hector Riddell and Len Graham among many others, they deliver a double CD celebration of their history and passions. Songs from the Child Ballads, the Greig-Duncan Collection and the Scottish Traveller tradition frequent throughout. The first CD consists of new recordings, while the second includes rare demos and live tracks gleamed from the band's extensive performance career, and includes early tracks with previous members including Karine Polwart.
With such a strong selection of songs and tunes to choose from (12 tracks on disc one and 14 on disc two) it is almost impossible to choose particular highlights; suffice to note Handsel is caricatured by effective vocals (with some beautiful work from Fiona Hunter, Steve Byrne, Mark Dunlop and new recruit Mike Vass), subtle instrumentals and a genuine focus on the power of Scots song and voice. A genuine delight. One of the standout releases from 2019 and a must-have for anyone interested in Scottish traditional song. Here's to the next 20 years. Superb. Billy Rough
★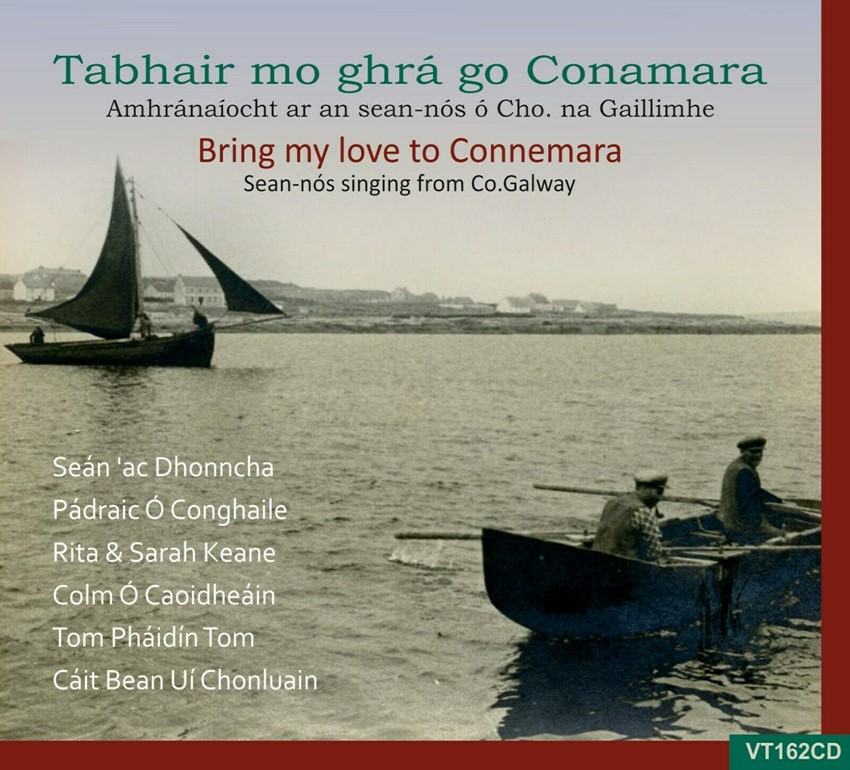 Various Artists
Tabhair Mo Ghrá Go Conamara (Bring My Love to Connemara)
Veteran
I doubt there will be a more evocative, or valuable, Irish traditional music disc released this year than this spellbinding collection of archive recordings of sean nós singing, in Gaeilge (Irish Gaelic) and English, from Count Galway. Tabhair Mo Ghrá Go Conamara showcases six of the count's finest exponents of the ancient art in previously unreleased recordings from the early 1970s. It's a moment caught in aspic. The treasure-trove from a lost age has been vividly captured by Terry Yarnell, alumnus of Ewan MacColl and Peggy Seeger's London's Singers Club in the 1960s. Especially poignant is the sense of solidly rooted tradition, lack of artifice and intimacy (a dog is heard barking in the background of one track). If Seán 'ac Dhonncha's 'The Bogs of Shanakeever' conjures John McCormack's signature rich burr, elsewhere is evidence of a less refined, more authentically bittersweet experience. The aged voices of Colm Ó Caoidheáin, Tom Pháidín Tom and Pádraic Ó Conghaile offer a touching, time-stopped fragility all their own. Cáit Bean Uí Chonluain and the Keane sisters Sarah and Rita (aunts of De Dannan's Dolores Keane) inject necessary and eloquent female voices. Éamonn Ó Bróithe and John Howson's extensive notes are exemplary. Michael Quinn
★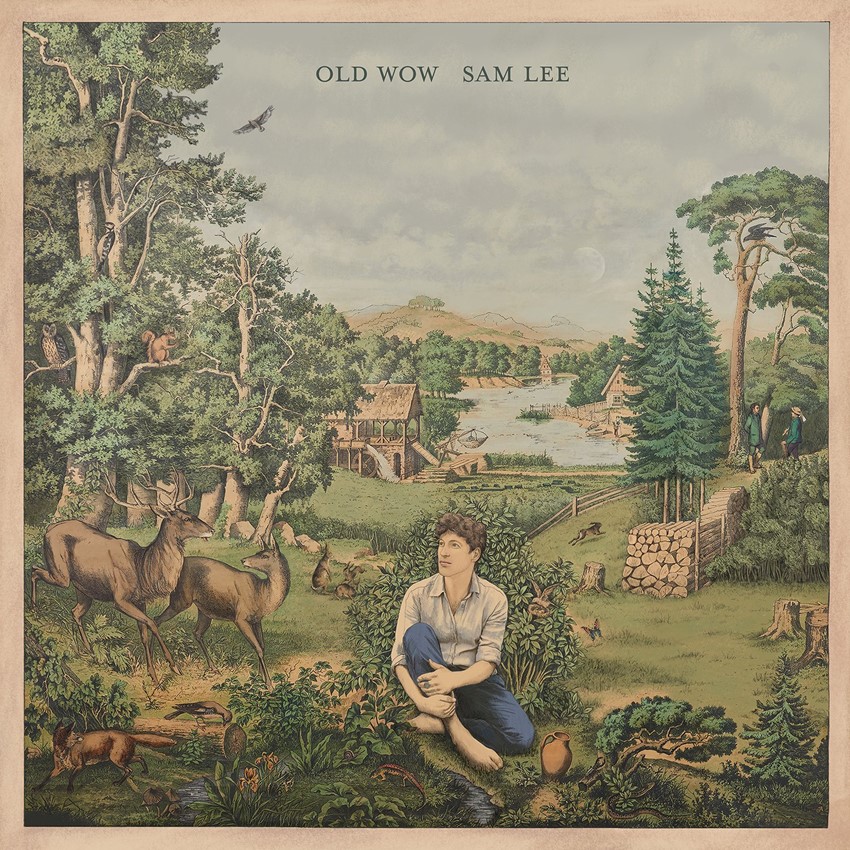 Sam Lee
Old Wow
Cooking Vinyl
'The old wow never wears thin,' Sam Lee sings in 'The Garden of England', the opening track of his prodigiously ambitious third album. It is a fitting beginning, a radical reworking of 'The Seeds of Love'. This was the first song collected by Cecil Sharp from, wonderfully, a gardener called, even more wonderfully, John England, and which kick-started the folk revival of the early 20th century. The title came to Lee when, walking in the wilds of Scotland, a buzzard swooped and screamed just above his head, giving him a sudden sense of wonder and connection with the natural world. Lee uses the term 'old wow' to describe this enlightening realisation – what the religious (and James Joyce) call an epiphany. Lee's epiphany also describes, he says, 'those experiences which exist beyond the natural realm which are often described in our folk songs.'
Old Wow explores this in an album of three sections. The first, Heart, comprises four very different songs – 'The Garden of England', which speaks of the cycle of life, decay and renewal; followed by the spiritual 'Lay This Body Down', 'The Moon Shines Bright' and 'Soul Cake', fusing a song sung on All Souls' Day with 'Green Grow the Rushes'. Next comes Hearth, with that great song of the prodigal father, 'Spencer the Rover', followed by 'Jasper Sea' in which a father and son are drowned, and 'Sweet Sixteen', recounting a teenage pregnancy and abandonment (it isn't so sweet after all). It suggests that the hearth as somewhere safe and warm is not always obtainable. In the third section, Earth, Lee sings of the fragility of that which bestows such an epiphany. 'Turtle Dove' is a lovely song in which the bird is a symbol of love and parting. Since 1995 the UK turtle dove population has plummeted by 94%, so Lee is also singing about that. 'Worthy Wood' is a lullaby. These are often double-edged ('when the bough breaks the cradle will fall…') and Lee sings this as a troubled contemplation of the world the little one will inherit.
Old Wow is produced by Bernard Butler, who weaves wonderful soundscapes – with Matthew Barley's cello, Caoimhín Ó Raghallaigh's Hardanger d'amore, the voice of Elizabeth Fraser, Misha Mullov-Abbado's bass and percussion – and Lee wanders around these, as he might in the wilds of Scotland. He rambles a bit slowly, but sometimes Old Wow swoops down and suddenly everything becomes intense and clear. Julian May
★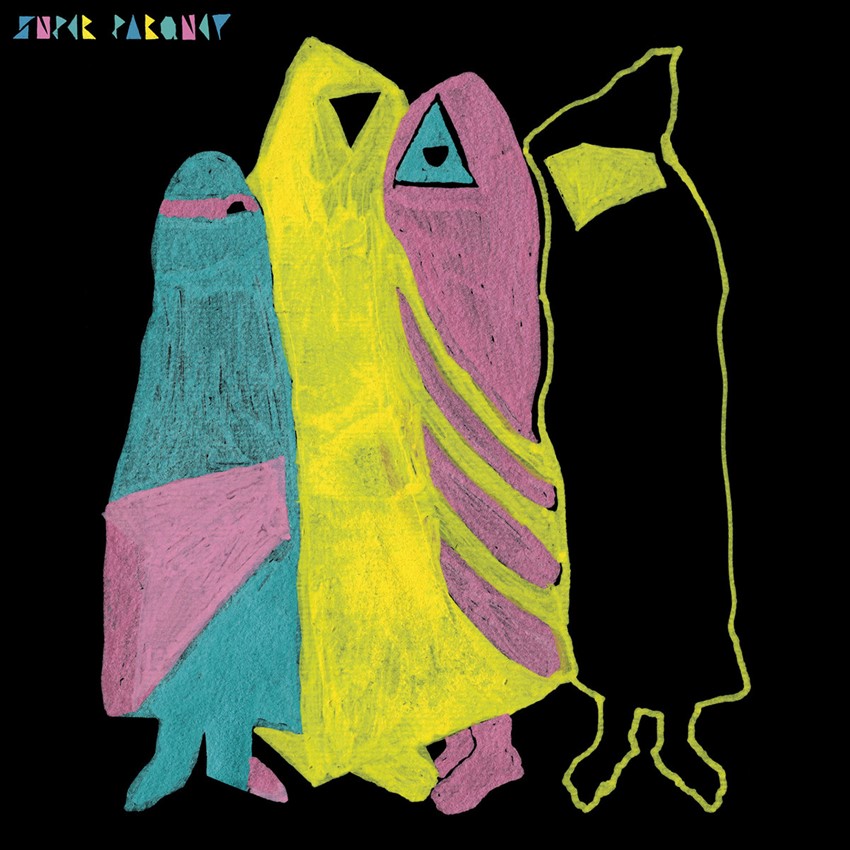 Super Parquet
Super Parquet
Pagans
We first profiled Super Parquet two years ago (in #134); now they're finally here with a debut to follow 2015's EP. They're part of the new school of French folk that take things into exciting – and sometimes strange – places. Their roots are in the old music of Auvergne but, in their hands, it becomes an entirely different monster. The acoustic instruments are there – cabrette (bagpipe), banjo, the boîte à bourdon (a self-invented drone-only hurdy-gurdy) – and there are samples from folk song recordings, but all of it is refracted within dark, dirty electronica.
EDM and trip-hop are taken to surreal edges with never-ending loops, unrelenting dissonances and inexorable drones, all with a whole load of acidic noise. Each part shifts and evolves gradually, creating Steve Reich-like phasing that plays tricks on the mind's ear. Everyone seems to play in their own time signature, weaving together sonic tapestry, while the irresistible drone carries on and on. All the while, no track drifts so far off-piste as to negate the folk at its very core. It's overwhelming. It's claustrophobic. It does weird things to your brain and I love it. This long-awaited debut is not an easy listen, but it's an incredible experience. Jim Hickson
★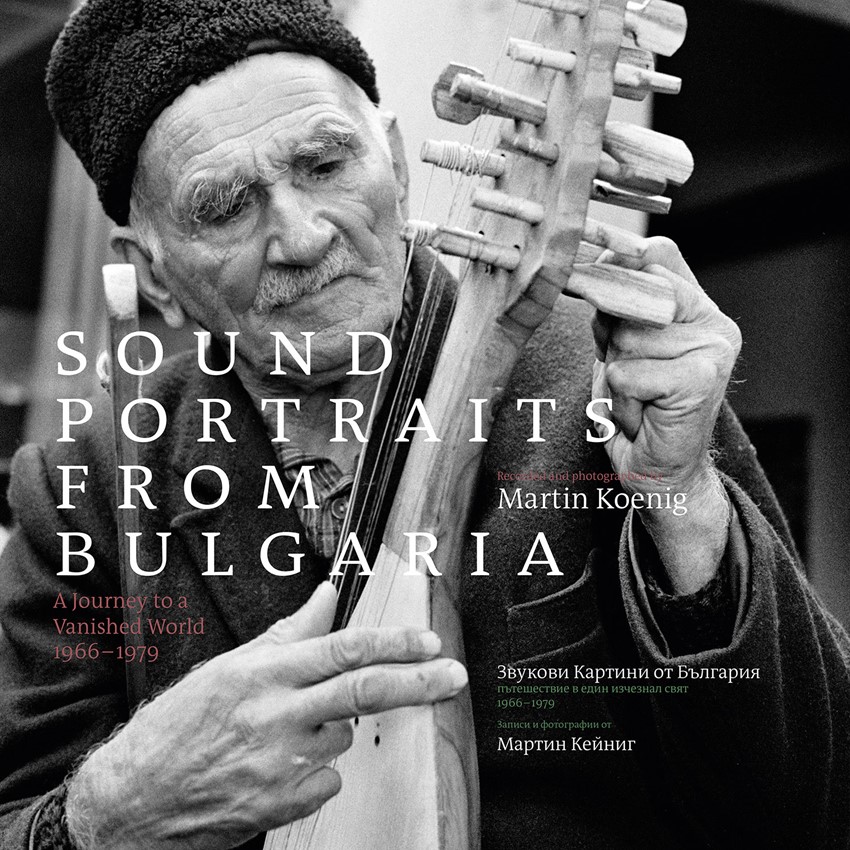 Various Artists
Sound Portraits from Bulgaria: A Journey to a Vanished World 1966-1979
Smithsonian Folkways Recordings
The arrival of this selection of recordings made in, mostly, Bulgaria in the 60s and 70s by US folk dance specialist Martin Koenig is not so much a release as an event. The two CDs themselves are tucked away at the back of a mammoth booklet featuring English and Bulgarian texts. Detailed notes and learned but accessible essays by specialists from the US and Bulgaria are supplemented by scores of atmospheric photographs of musicians, dancers, and scenes from daily life. Each track is set in context by ethnomusicologists Ventsislav Dimov and Lozanka Peycheva, while Koenig contributes his personal reminiscences of the performers and the recording, often movingly nostalgic, demonstrating that this music is part of communal life.
So much for the lavish framework; what about the music? Firstly, it's all of outstanding quality, and most tracks are long enough for the musicians to really get stuck in. The instrumental recordings are of solo performers or small groups, and all recorded in an informal or local context. The songs are also by soloists, small groups, or a singer accompanied by a single instrument, lending an intimacy that can be lost in the performances of larger ensembles, and which lays bare the complex delicacy of phrasing and ornamentation. Lesser-known styles are given unusually rich representation: the earthy exuberance of dances from Dobrudzha, the tender ballads and instrumentals of the transnational Vlach minority, and the stirring zurla and tapan (shawm and drum) music of Pirin Macedonia among them. An indispensable collection. Kim Burton
★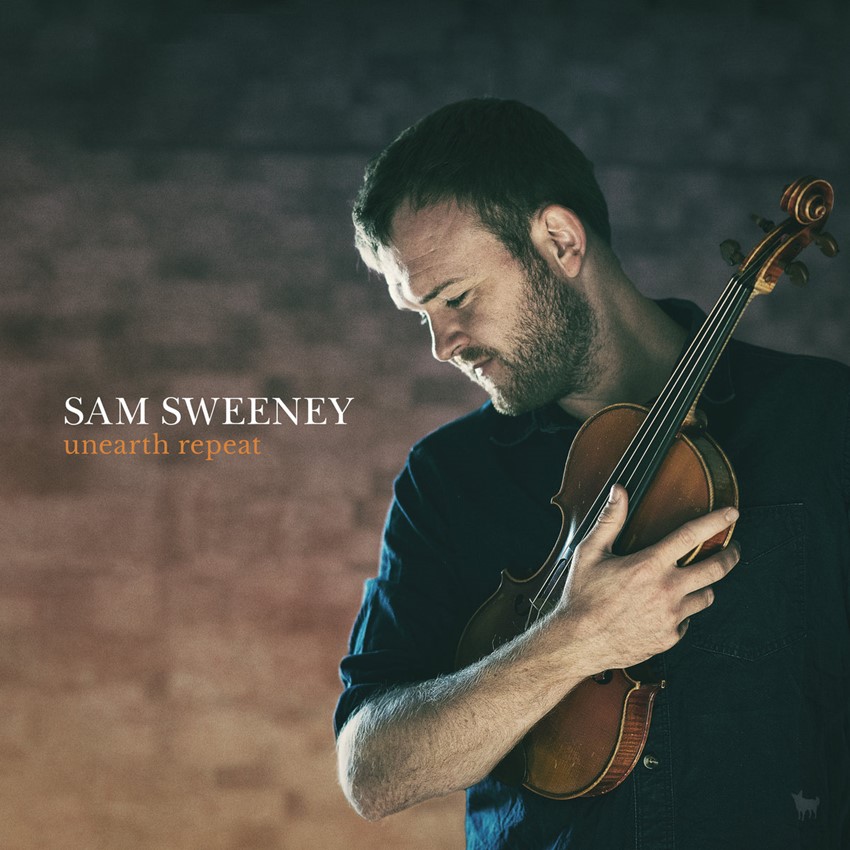 Sam Sweeney
Unearth Repeat
Hudson Records
Following on from his Island Records' debut, The Unfinished Violin, England's premiere fiddler releases a small band album with a big sound, featuring the acoustic and electric guitars of Jack Rutter and Louis Campbell, the double bass of Ben Nicholls, the keyboards of Dave Mackay and Sweeney's own peerless dexterity on violin. He emphasises that this is a tune set 'without agenda, mission or theme.' Some have traditional sources, but Sweeney has set about them like a cut-up artist in sound, drawing on fragments, variations and reversals of what's in the source, and remaking them from the ground up. Mixed in with these are originals uncovered on walks and car journeys, those suspended bits of time that can be gold dust to composers and players like Sweeney.
The album is beautiful, perfectly formed and executed. The subtle currents of Mackay's electronic keys and Campbell's electric guitar are the perfect suitors to join Sweeney's lead runs. Highlights among the first seven pieces comprising Unearth include the lyrical, lilting 'Maid of the Mill', the guitar-led 'Winter 350' and 'Dark Arches', while Repeat's seven pieces, including 'Princess Royal' and 'The General', draw down an array of musical colours. Tim Cumming
★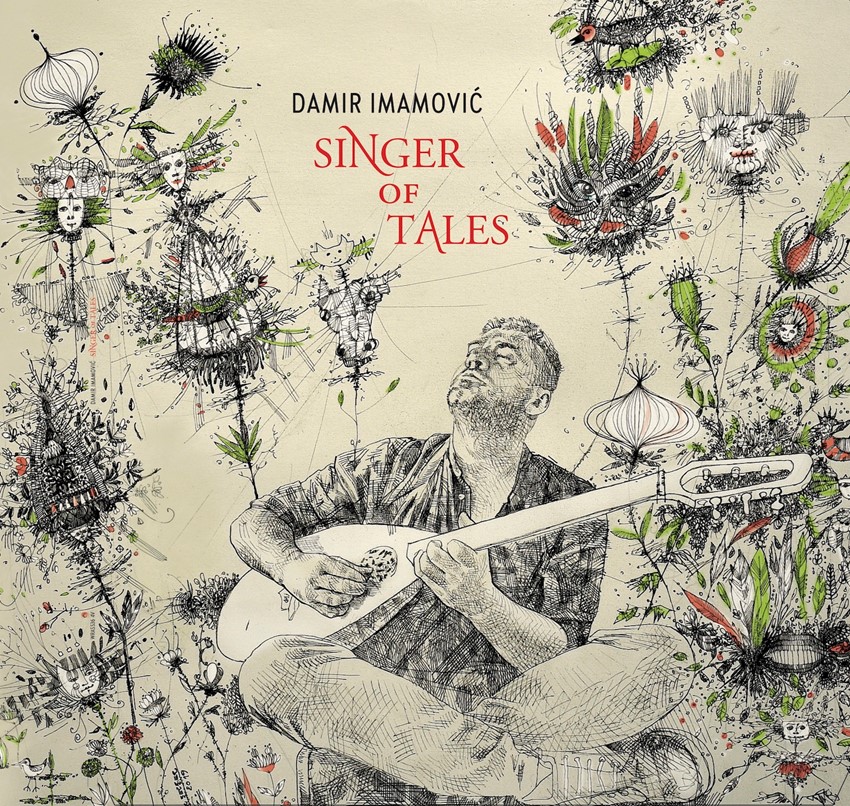 Damir Imamović
The Singer of Tales
Wrasse Records
The sevdah of the western Balkans, especially associated with Bosnia and Herzegovina occupies a space between folk and art music, flexible and mutable, yet artistically and technically challenging for its performers. It is a palimpsest of imperial power: five hundred years of Ottoman rule overwriting but not obscuring village melodies with courtly maqams and the drone and chime of the saz, then Austria-Hungary bringing tonal harmony along with the railway. The wars of the 1990s brought ethnic fragmentation, set against a reclamation and revival of sevdah as symbolising a shared culture. There is another side to the music. Much of its lyrical imagery is framed around clandestine love, shuttered in seclusion, and sevdah has come to stand as a music of resistance for a new, marginalised, generation.
Of this generation of singers Damir Imamović has the most scholarly approach, tracing the music to brothels and opium dens as much as the perfumed rose garden of popular imagination, but he is also a masterful performer with a powerful yet sensitive baritone voice. Joined on this album by colleagues on contrabass, Turkish kemenche and violin, this powerful reimagination of classics alongside originals is one of the finest works Bosnia has produced this century. Kim Burton
★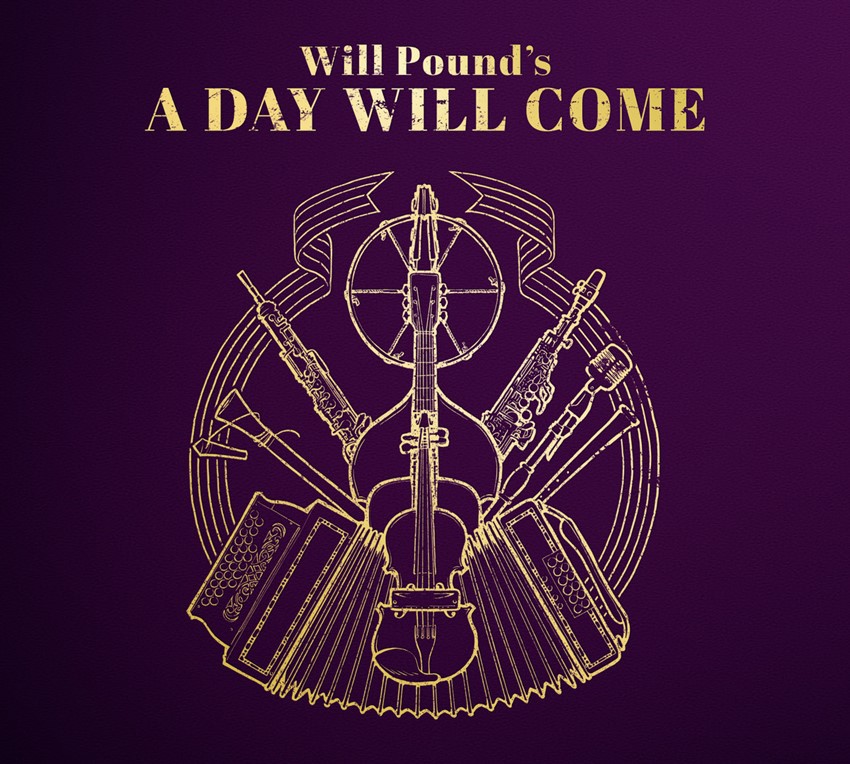 Will Pound
A Day Will Come
Lulubug Records
Last summer, when the people of Britain were discussing leaving the European Union and what this meant, harmonica and melodeon maestro Will Pound travelled across Europe, physically and musically, to explore what it is. 'The idea,' Pound says, 'was to discover and celebrate the traditional music of the countries that make up the European Union.' His album (its cover the colour of EU passports) comprises tunes from each of the 27 member states, from Finland to Spain, Ireland to Cyprus. There are 14 tracks, and while Ireland has one to itself, the others move from one country to another, not usually neighbours. A Dutch sailing song tune fl oats into a jota, a Spanish dance; a Portuguese murinheira is paired with a Lithuanian polka. He is struck by surprising musical links that span geographical distance – the Slovenian šaltin with the Scottish strathspey.
Pound worked with musicians he met on his travels, including the bagpiper Francesco Sultana who taught him one of the few Maltese tunes that still exists, the singer Dunja Bahtijarevic in Croatia and German fi ddler Gudrun Waither. He also gathers an ensemble of fi ne players from the UK with the range to play this variety of music. Some of the traditions do pose challenges to a harmonica and box player. The Romanian tune, for instance, moves from 4/4 to 7/8 – but he is joined here by percussionist Evelyn Glennie, so they nail it. There is also poetry by Poland's first slam poet, Bohdan Piasecki, now based in Birmingham, who chronicles a personal migration. This is a heartfelt celebration and a timely reminder of connections that, through traditional music, span the continent of Europe. Julian May
★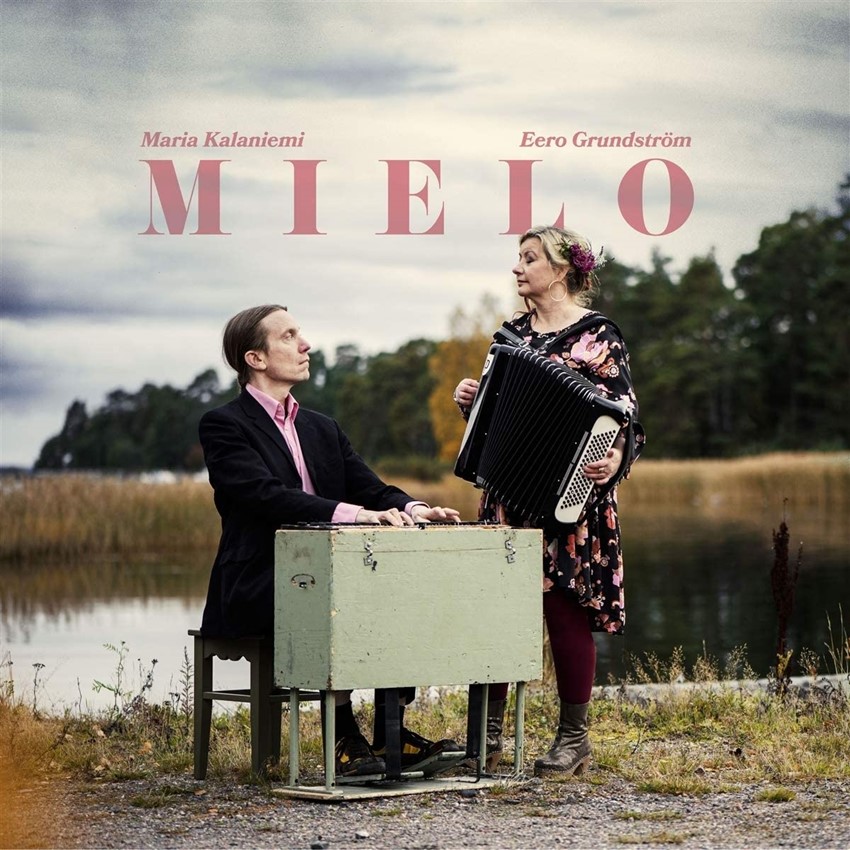 Maria Kalaniemi & Eero Grundström
Mielo
Åkerö Records 
It's hard to get beyond the first track 'Erämorsian' (Wildwood Bride). I play it again and again, caught up in its aching melody, enchanted by the most exquisite accordion playing. Maria Kalaniemi is known as the 'Queen of Finnish Accordion' but there's something angelic about Mielo too. Kalaniemi enlightens us: 'Mielo is for me the powerful, empowering and multifaceted musical story of growing my own inner wings'.
Kalaniemi has influenced countless musicians, in Finland and across the world, with her phrasing and breathing, her attention to detail, her sound, collaborations and compositions. There's an urgency to this, which she says 'screamed and demanded to be played, sung and shared.' Mielo (Mind) is a walk in the woods, nature representing life. Kalaniemi is joined by harmonium player Grundström, member of the brilliant harmonica group Sväng; his contributions here add a depth, a grounding to an album of immense beauty. Nor is it without wit and mischief, melancholy and lament, a wisp of tango, an ancient folk song; the intimate 'Lohtulaulu' (Song of Solace), the birds of 'Metsähanhet' (Woodland Geese) honk away in nature's music, until finally we disappear into the enigmatic 'Pilvet' (Clouds). Precious time spent with two outstanding musicians. Fiona Talkington
★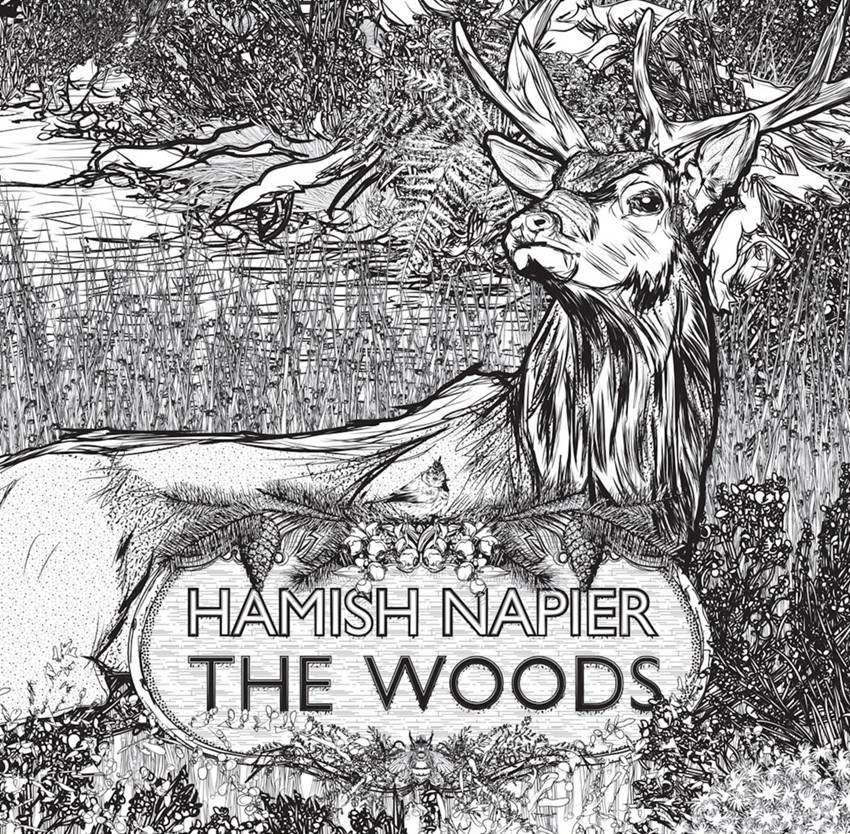 Hamish Napier
The Woods
Strathspey Records
The Woods marks the third instalment of acclaimed musician and composer Hamish Napier's ode to his native Scottish Highlands. Following on from 2016's The River and 2018's The Railway, this new release is the centrepiece of his proposed pentalogy inspired by his homeland. Featuring Napier on flute and harmonium, Ross Ainslie on pipes, Steve Byrnes on guitar and drums, Jarlath Henderson on uilleann pipes, James Lindsay on double bass and Innes Watson on viola and fiddle, it is a real collection of musicianship.
Located at the northern end of the Cairngorm mountains, Granton-on-Spey is Napier's home. Surrounded by some impressive ancient woodland makes it a natural subject for Napier's equally impressive release. Melding folk dance tunes with some contemporary arrangements and atmospheric field recordings, The Woods is mainly instrumental, except closer 'The Highest Willows', which consists of a pibroch, or lament, with vocals by Calum MacCrimmon. With 21 tracks consisting of 28 new tunes, it's hard to pick favourites, but opener 'The Pioneer' is a rare introduction while 'The Tree of Magic/Venus of the Wood' is a sprightly jig celebrating the rowan and the ash. A beautifully constructed, evocative and distinctive album, The Woods is a splendid and rare treat. Billy Rough
★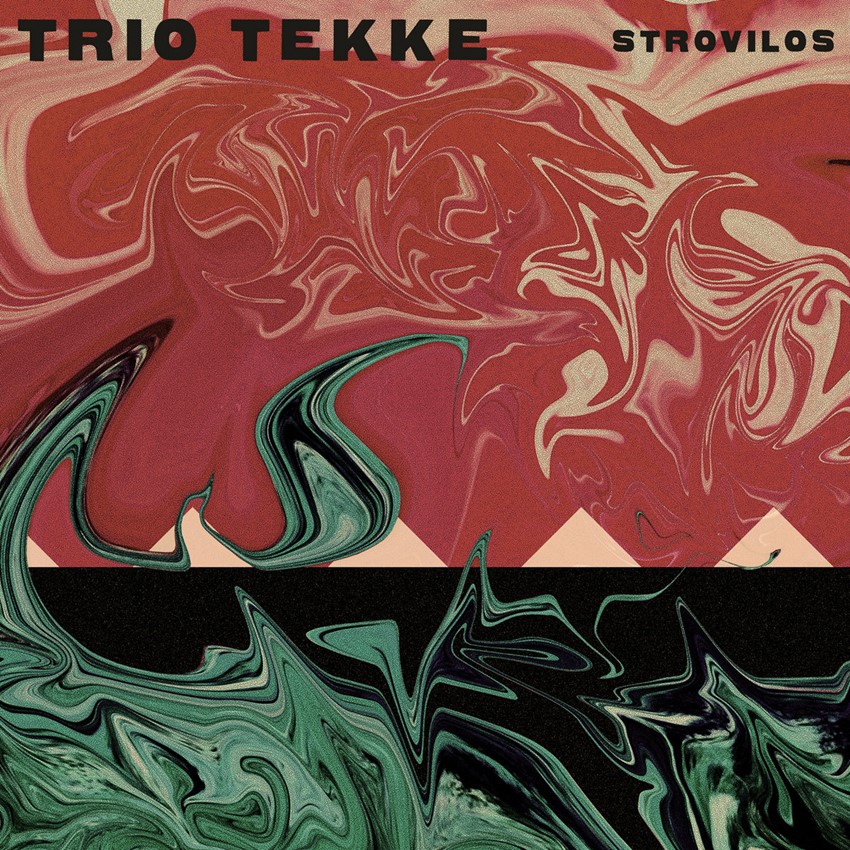 Trio Tekke
Strovilos
Riverboat Records
This is another winner from the class act that brought us the great albums Zivo and Samás. Here they are joined by three well-known Greek singers who help to embed this new venture firmly in the contemporary folk scene of the country. All of these are originals and they have pushed the electronic boat out a little more on some of the tracks, all while retaining their trademark catchy rhythms and melodic sense of the wider Balkans.
Opening and closing with more electronically-minded tracks, including the rather surreal 'On the Street', which would make a fantastic soundtrack, the middle songs are closer to a more traditional sound. The album's gentle title-track (Whirlwind) rather belies its name and the improvisational opening of 'Rotten Luck' is particularly good. Don't miss, however, the heavily rebetika-inspired 'I Ease the Day' or the rhythmic bounce of 'Karmic' which display the energy the group is well known for. If this latest offering is anything to go by, Trio Tekke seem to be going from strength to strength and remain one of the most interesting neo-rebetika groups on the scene. Maria Lord
★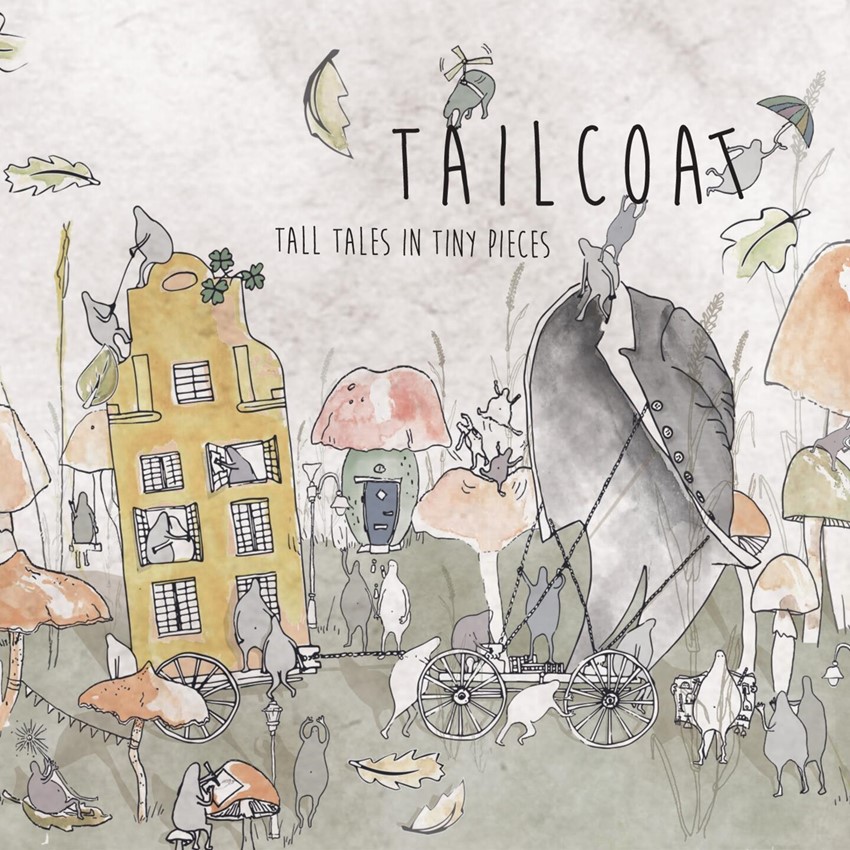 Tailcoat
Tall Tales in Tiny Pieces
GO' Danish Folk Music 
Tailcoat are my new favourite band. Tall Tales in Tiny Pieces is the debut album from this Danish/Swedish five-piece who create exquisite music from their combinations of electric bass, fiddle and Hardanger fiddle, percussion, nyckelharpa and cittern. Folk traditions and new compositions unite to create something new and beguiling. Tailcoat have the delicacy and refinement of chamber music, the wild spirit of Nordic dance music, the allure of the Middle East, a melancholic beauty and a mischievous sense of humour.
Stunning melodies emerge out of subtle, gorgeous textures as the members of the band breathe as one, listening intently. 'This is our collection of tall tales in tiny pieces, short stories and tiny truths' they say, and it's true, each track opens up a new world, turning the pages in a book of magical narratives. It's incredibly hard to choose a favourite track as each reveals something different and precious in an album that is superbly produced. Credit is due as well to the artwork by Stine Skovbjerg who creates an enchanted world in miniature that could so easily become a bestselling children's book or a TV series. Fiona Talkington
★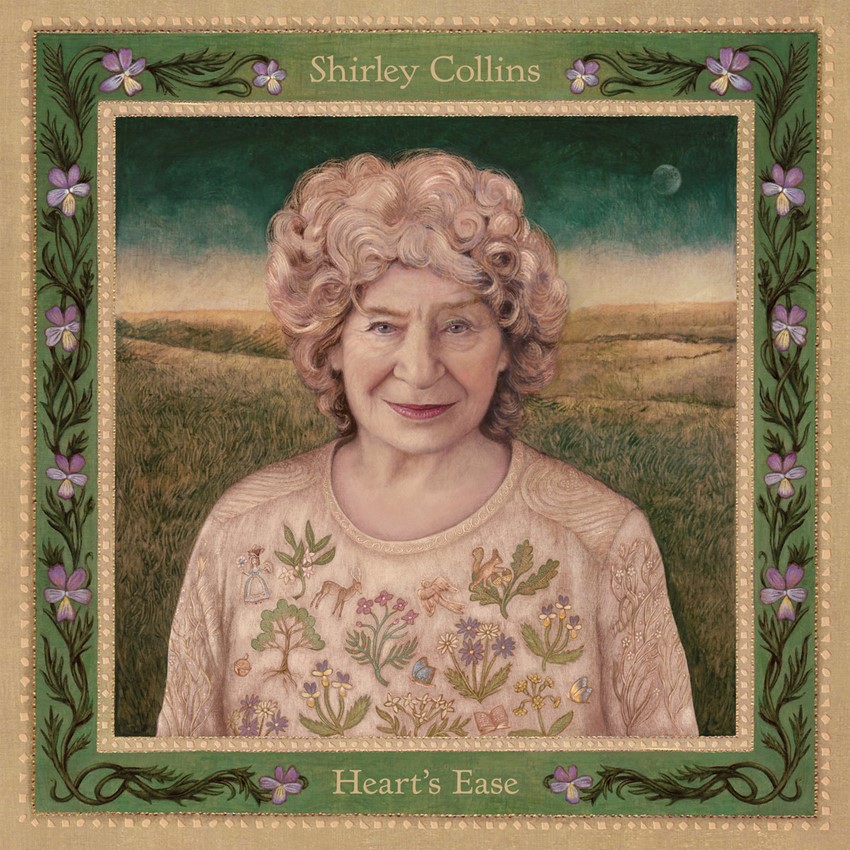 Shirley Collins
Heart's Ease
Domino Records
In 2016, one of the more remarkable musical comebacks came with the release of Lodestar, Shirley Collins' first recordings for 38 years. Now she has returned to the studio (Lodestar was recorded at home) with the same band (including multi-instrumentalist Ian Kearey, Ossian Brown's hurdy-gurdy, and electronica and field recordings from Matthew Shaw) to record Heart's Ease. Where Lodestar was a thrilling, dark, austere return, Heart's Ease is leaps and bounds ahead in terms of Collins' performances. Indeed, this is one of her greatest albums, the equal to her muchloved, highly vaunted classics of the 60s and 70s, and her voice is strong and compelling.
Significantly, she eschews sentiment to draw out the epic reaches these traditional songs contain – whether that's a crisp, inexorable 'Barbara Allen', the brisk opener, 'The Merry Golden Tree' (aka 'The Golden Vanity'), or 'Wondrous Love', a song she first heard while field recording with Alan Lomax, its tune taken from a ballad about the privateer William Kidd. There are lyrics from her first husband, producer and poet Austin John Marshall, and a song ('Locked in Ice') by her late nephew, Buz Collins. The intriguing instrumental closer, 'Crowlink', mixes field recordings and the ambiences of hurdy-gurdy and fiddle to atmospheric effect. More, and yet more, please, Shirley Collins. We thank you. Tim Cumming
★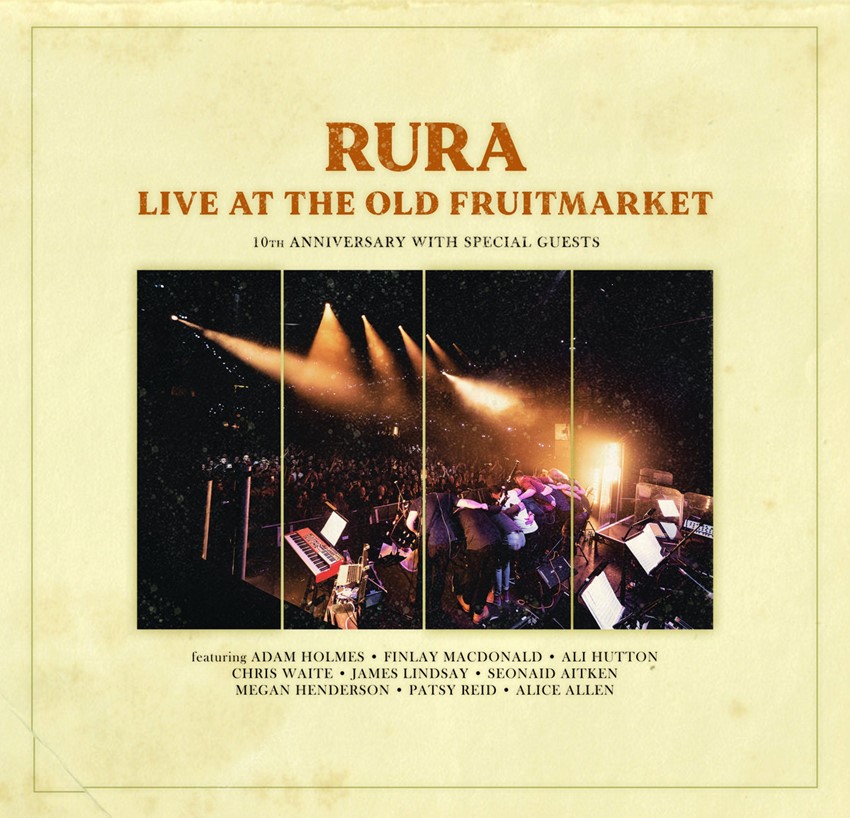 RURA
Live at the Old Fruitmarket
Rura Music
Live at the Old Fruitmarket marks an incredible ten years for the band, a decade that has seen many changes for the boys, but also celebrates the band, one of Scotland's best lives acts, as they grow from strength to strength. Recorded at Glasgow's Celtic Connections festival in January 2020, this tenth anniversary release includes many special guests, such as former vocalist Adam Holmes and guitarist Chris Waite, alongside contributions from Treacherous Orchestra and Breabach. It's a real measure of affection that the guys were able to recruit so many friends to mark this special birthday.
The album covers a few spirited tunes before hitting some songs such as the sweet, rousing tune 'Catriona', complete with a fine duet between fiddle and flute. Adam Holmes is welcomed by a boisterous crowd for the heartfelt love song 'Mary' and ballad 'Weary Days'. There's the dreamy 'Horizons Part 1' and its fiery conclusion 'Horizons Part 2'. This is an absolutely beautifully recorded live album, which effortlessly captures the passion and energy of RURA. They are always best as a live band, but this anniversary celebration is as good as you can get to being there. Here's to the next ten years. Slàinte! Billy Rough
★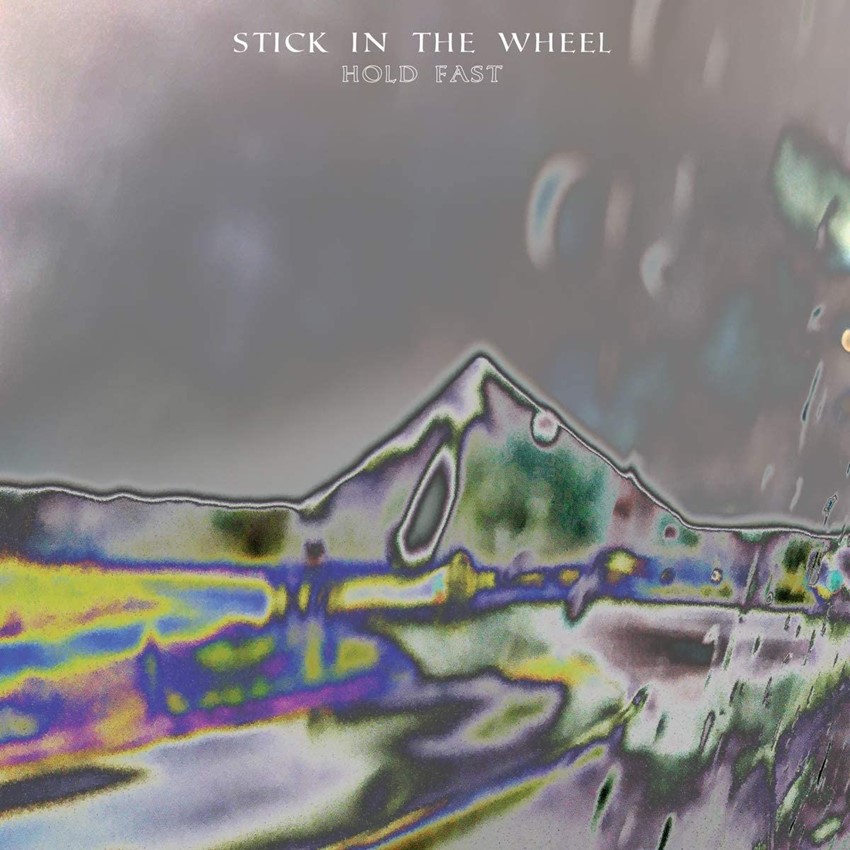 Stick in the Wheel
Hold Fast
From Here Records
'This record is about working hard in the face of adversity, focusing on the positive, questioning the canon and making an offering with hope and resilience for the future.' So says Nicola Kearey – Stick in the Wheel's singer and co-writer, with guitarist and producer Ian Carter – of this powerful, stark album that pits contemporary themes of hope and resistance to the forces of coercion, control and subjugation against the deep time of the folk traditional, pagan lore, and a vivid mix of rock, psych, medieval drone, folk-punk and more.
Recorded in the lead-up to COVID-19 at the duo's own studio, the final mixes were done as lockdown set in, and released as post-pandemic adversity threatens the livelihoods of millions. Stick in the Wheel are a brilliantly powerful and dramatic force, with Kearey's affecting vocals drawing out the full force of the words, slippery with 17th-century London slang on 'Budg & Snudg', drawing on Anglo Saxon texts for the sombre 'A Tree Must Stand in the Earth', from the Corpus Christi Carol for the sonically extraordinary 'Gold So Red', while 'Nine Herbs Charm' employs a tenth century spell to cast out poison. We need that now. A brilliant, powerful album of musical contrasts and lyrical depths, a major statement in the contemporary tradition. Tim Cumming
★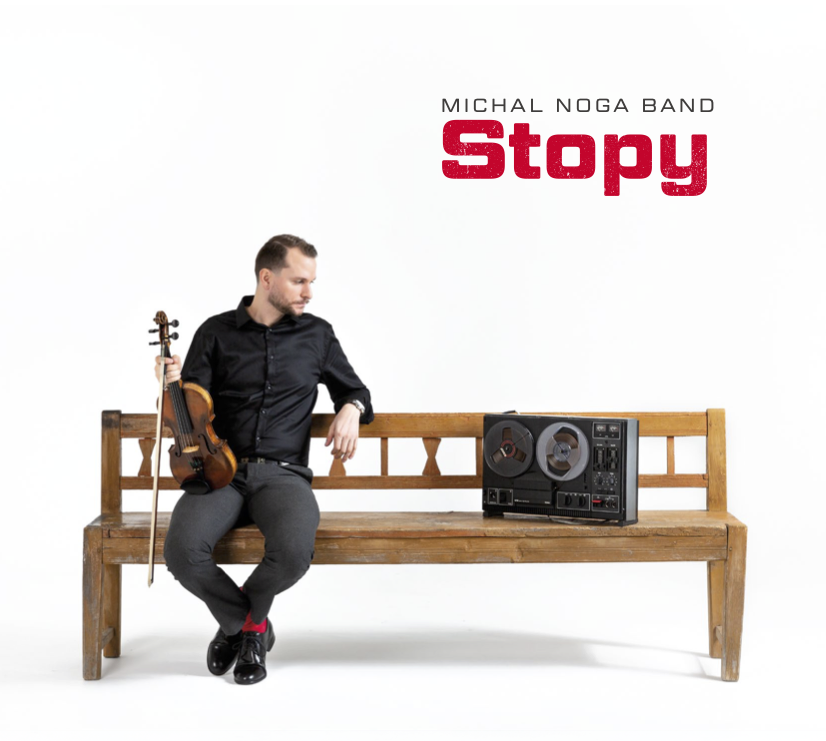 Michal Noga Band
Stopy
Michal Noga Band
In the last decades, the living folk traditions of Eastern Europe have changed from traditional to revival. The Michal Noga Band are perhaps the best revival band – I've seen them in action at a dance house in Bratislava and at Východná Festival. Whereas the traditional musicians just play the music of their particular region, someone like fiddle player Noga has learned many regional styles from old veterans or archive recordings. This album pays homage to those great traditional musicians in his reel-to-reel archive and from whom he's learned his skills.
Some fragments of the archive recordings are used, briefly, to introduce or conclude the Noga Band's wonderful recreations. These 11 tracks, including instrumentals and vocals, are really worth getting to know as a superb introduction to the regional traditions of Slovakia. Highlights include 'Dušíkova Fujara', the fujara shepherds' pipe imitated on violin by Ján 'Dušan' Berky; the violin and portable cimbalom duo from Klenovec playing 'Klenovca do Kopca'; and the infectious music of the Humeník family, all recreated by the Noga Band. I was delighted to see the presence of Jozef Češlak Kroka, my favourite of the vanished players, who Noga learned from personally. The penultimate track, 'Češlakova Ostatna' (Češlak's Last) is a fine tribute. The CD booklet (in Slovak and English) has great archive photos and mini profiles of the musicians. The best CD in years of traditional Slovak music. Simon Broughton
Subscribe to the Songlines Reviews Database to enjoy thousands of album reviews taken straight from Songlines magazine. Explore our subscription packages and special offers here: songlines.co.uk/subscribe