Thursday, January 7, 2021
Best Albums 2020: Fusion
All of these albums received a maximum of five stars when reviewed in the 2020 issues of Songlines. Featuring Xylouris White, Sunny Jain, Derek Gripper, Wu Fei & Abigail Washburn and many more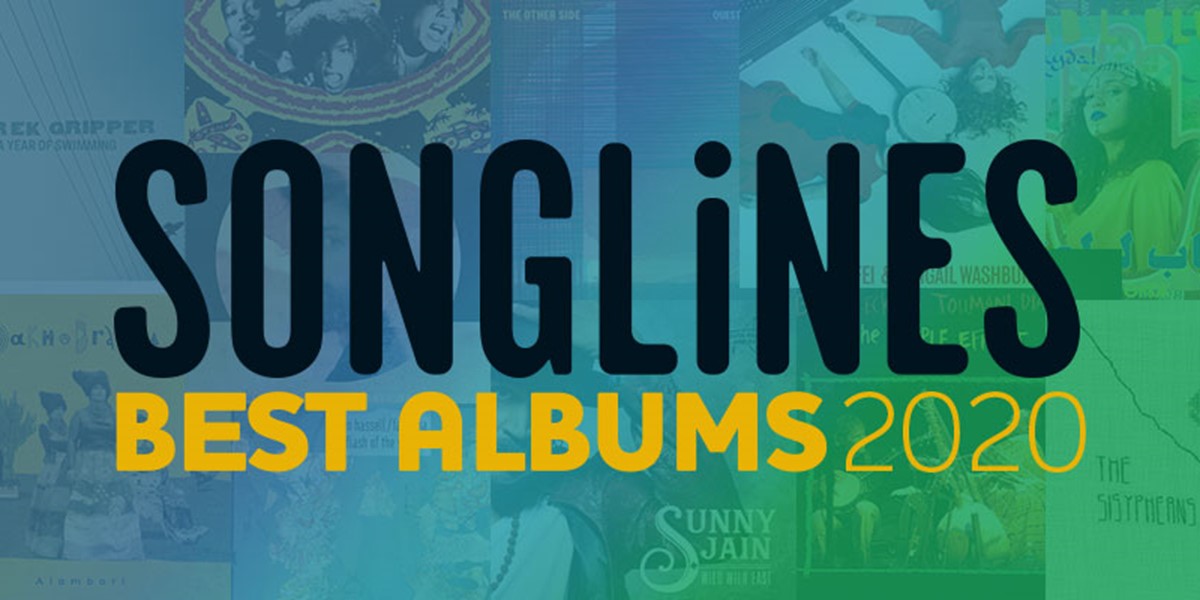 Subscribe to the Songlines Reviews Database to enjoy thousands of album reviews taken straight from Songlines magazine. Explore our subscription packages and special offers here: songlines.co.uk/subscribe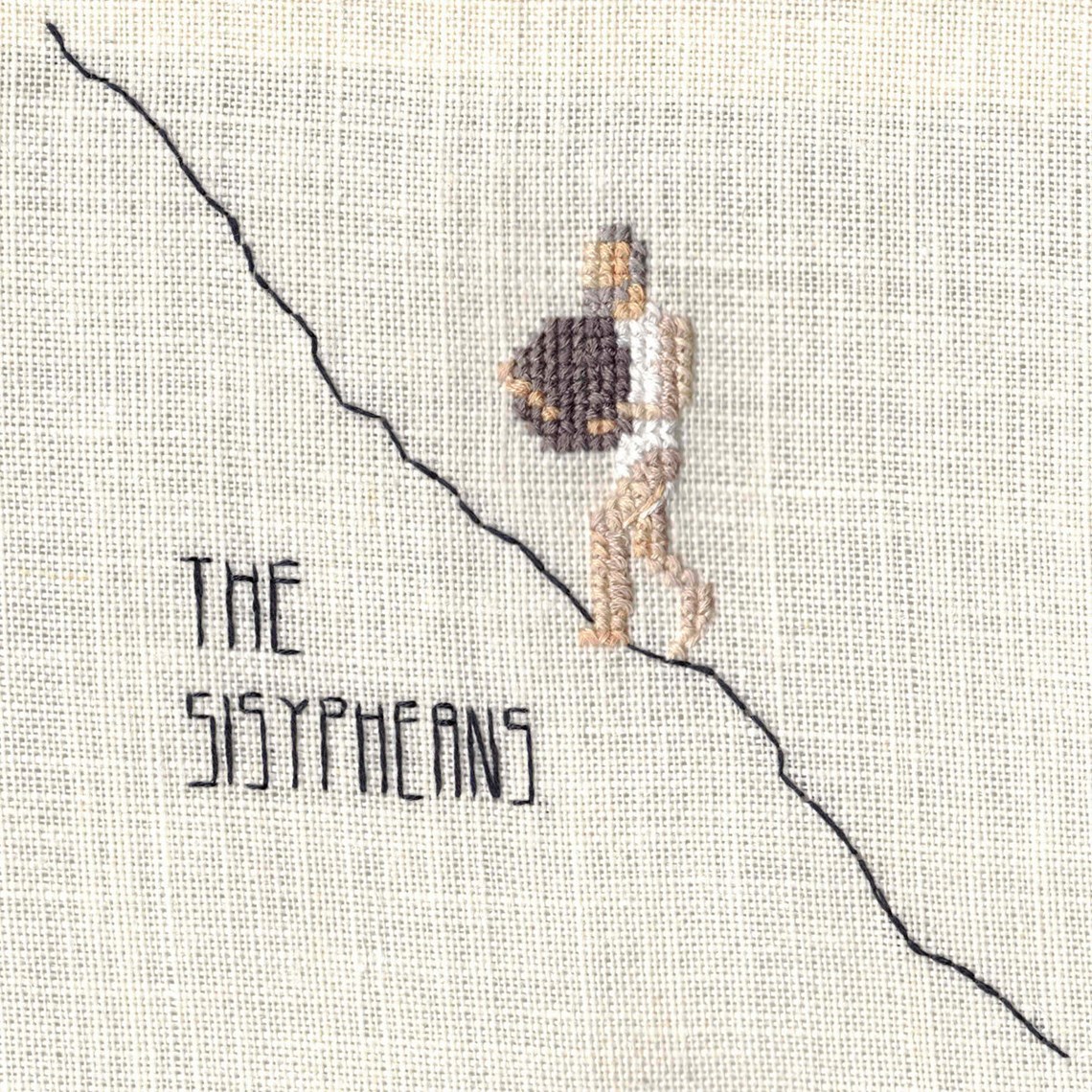 Xylouris White
The Sisypheans
Drag City Records 
An apt title, perhaps, for a singular double act whose relentless international touring has seen them achieve cult status as much by stealth as talent. However, there's nothing downward about their trajectory (the Greek god Sisyphus rolled his rock up the hill only for it to roll down, and so on for eternity). By putting their collective shoulder into touring, rehearsing and composing, this hirsute and rugged duo – Cretan laouto player George Xylouris and Australian drummer Jim White, musical legends both – have crafted a spacey, majestic sound that's uniquely theirs and the fiercest of followings to accompany it.
The Sisypheans, their fourth album, finds them flexing their pecs at the top of Olympus, setting out their stall with 'Tree Song', a seven-minute reimagining of a traditional tune that finds Xylouris in his element, his voice rich and quavering ('Don't go away, stay with me/ My three-branched basil tree/My short bushy bitter-orange tree' he sings in Greek) and White adding sensitive accents and dark, glowering pathos. Throughout, on songs called things like 'Goat Hair Bow', 'Black Sea' and 'Inland', the two friends explore a craggy otherworld of myth, tradition and rolling free jazz, urgent here, brooding there, taking the listener further and ever higher. Jane Cornwell
★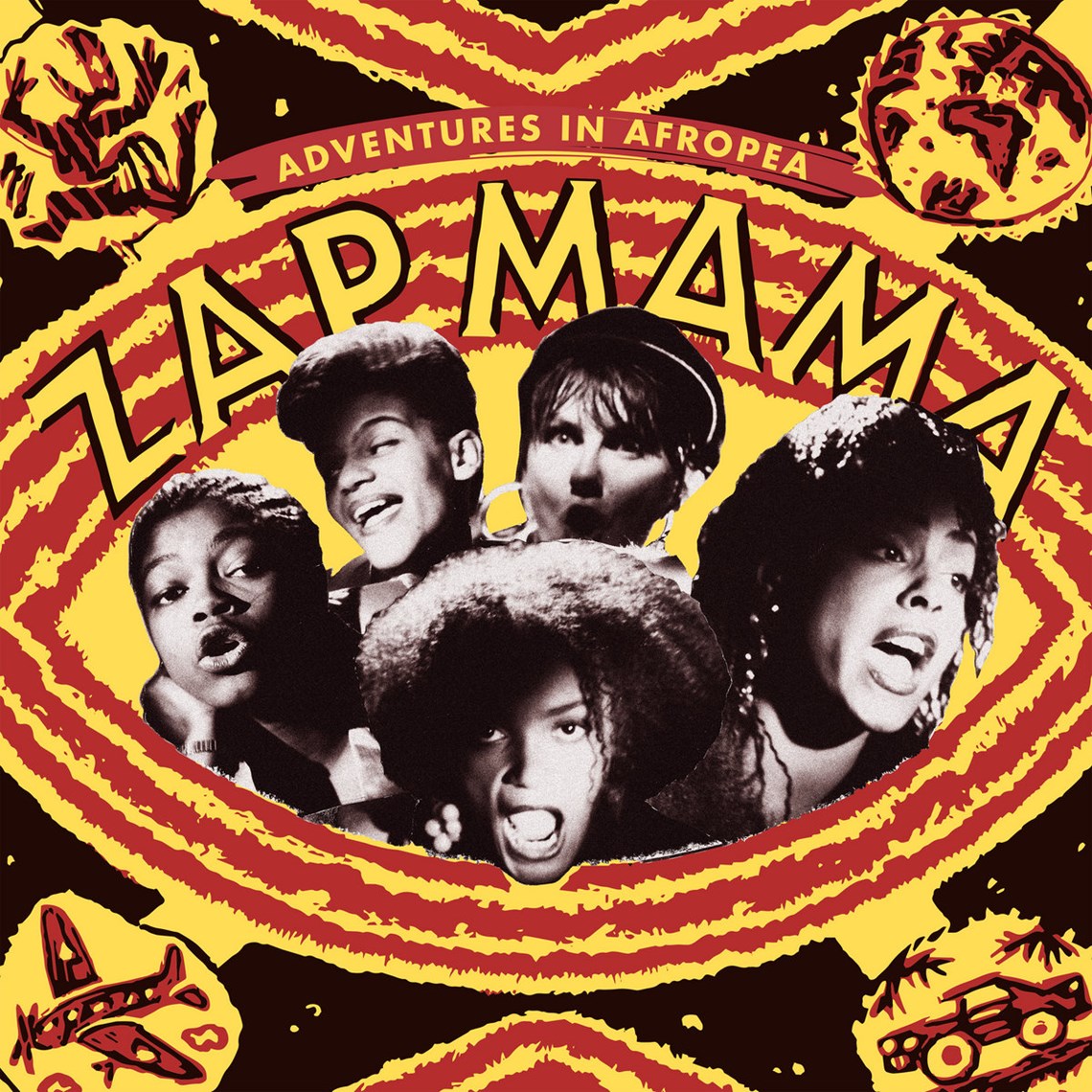 Zap Mama
Adventures in Afropea
Crammed
Sic transit gloria mundi – but how welcome to be reminded of past triumphs by this reissue of Zap Mama's astonishing 1991 debut. Mapping out an imaginative new cultural geography in which African roots were repurposed in a postcolonial black European context, on Adventures in Afropea, bandleader Marie Daulne and her all-female ensemble fashioned a diaspora sound that combined Congolese rhythms with Arabic and Mediterranean flourishes. Singing entirely a capella and mixing polyphonic singing, beatboxing and evoking bird song and other sounds from nature, the freshness of their harmonies took their debut to the top of Billboard's world music chart and earned a Grammy nomination.
What happened subsequently as Zap Mama's razor-sharp focus became blurred and the group squandered its unique glory is another story. But the freshness of Adventures in Afropea, now released on vinyl for the first time, still has the capacity to thrill and intoxicate – alternately unsettling and euphoric, chaotic and complex and yet, as Johny Pitts, author of Afropean: Notes From Black Europe rightly says, always transcendent. Nigel Williamson
★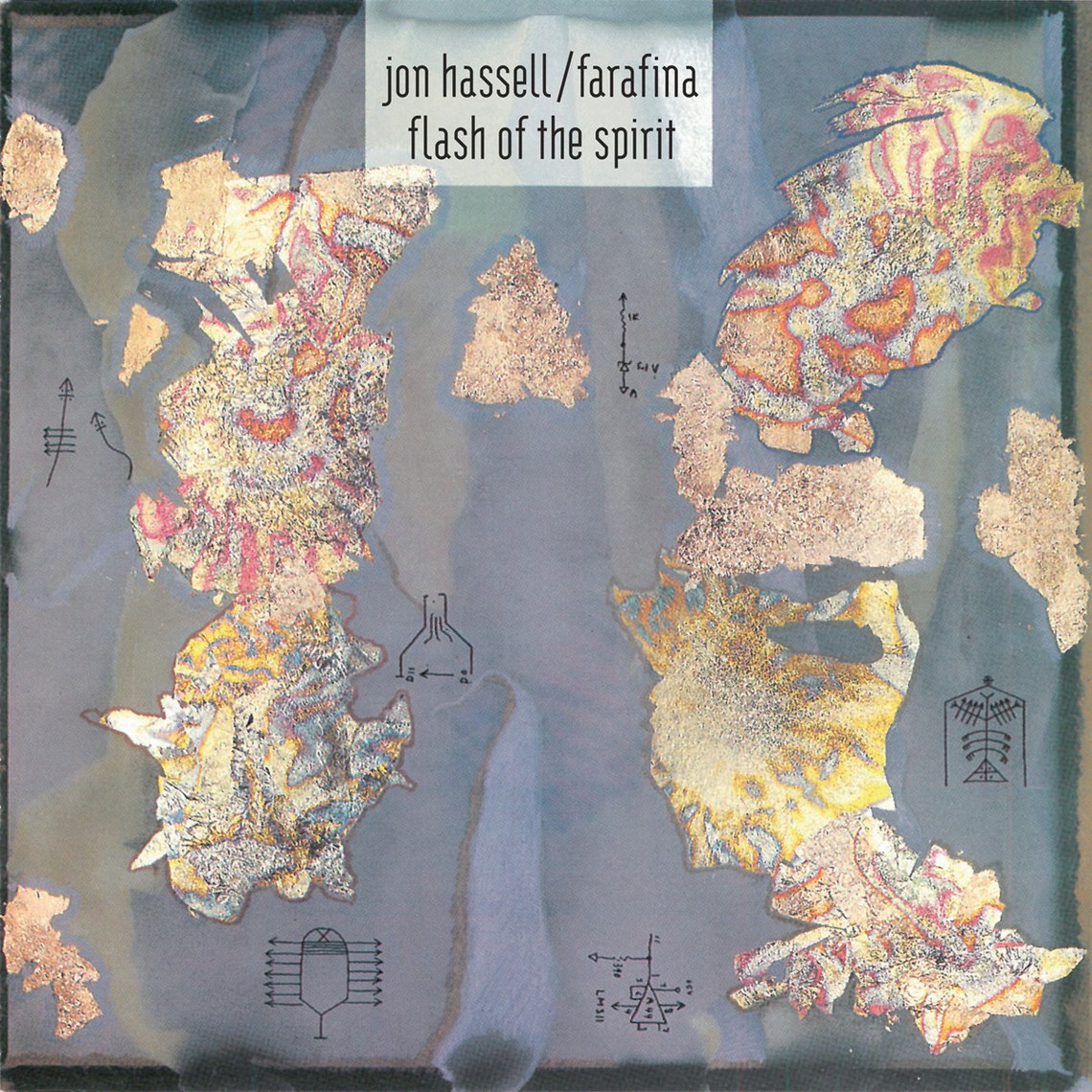 Jon Hassell & Farafina
Flash of the Spirit
tak:til
Jon Hassell is a contemporary classical minimalist musician who forged a deep engagement with music from India and West Africa. By the time of this recording in 1987 he had worked with the likes of Terry Riley and La Monte Young, Talking Heads and Peter Gabriel, he also studied under Pandit Pran Nath, eventually pursuing his 'Fourth World' concept. The collaboration with Burkina Faso's Farafina percussion troupe was a world music forced fusion of sorts (the director of Jazz in Sardinia festival put them together for a tour) and, apparently, Farafina were sceptical. Yet Hassell's deep engagement with non-Western music quickly won them over and with Daniel Lanois producing (and Brian Eno later mixing the master tapes), they recorded a stunning album. Flash of the Spirit – named after the groundbreaking book on West African music – is a challenging listen, abstract and unconventional, Hassell's digitally processed trumpet and keyboards layered over percussion that Eno then worked on as a sonic sculpture. Ultimately, this is a one-off art project yet, saying that, it is a success and was hugely influential in the way it pointed to how traditional and electronic music forms could merge. I should also note Flash of the Spirit hasn't lost any of its sonic power. Garth Cartwright
★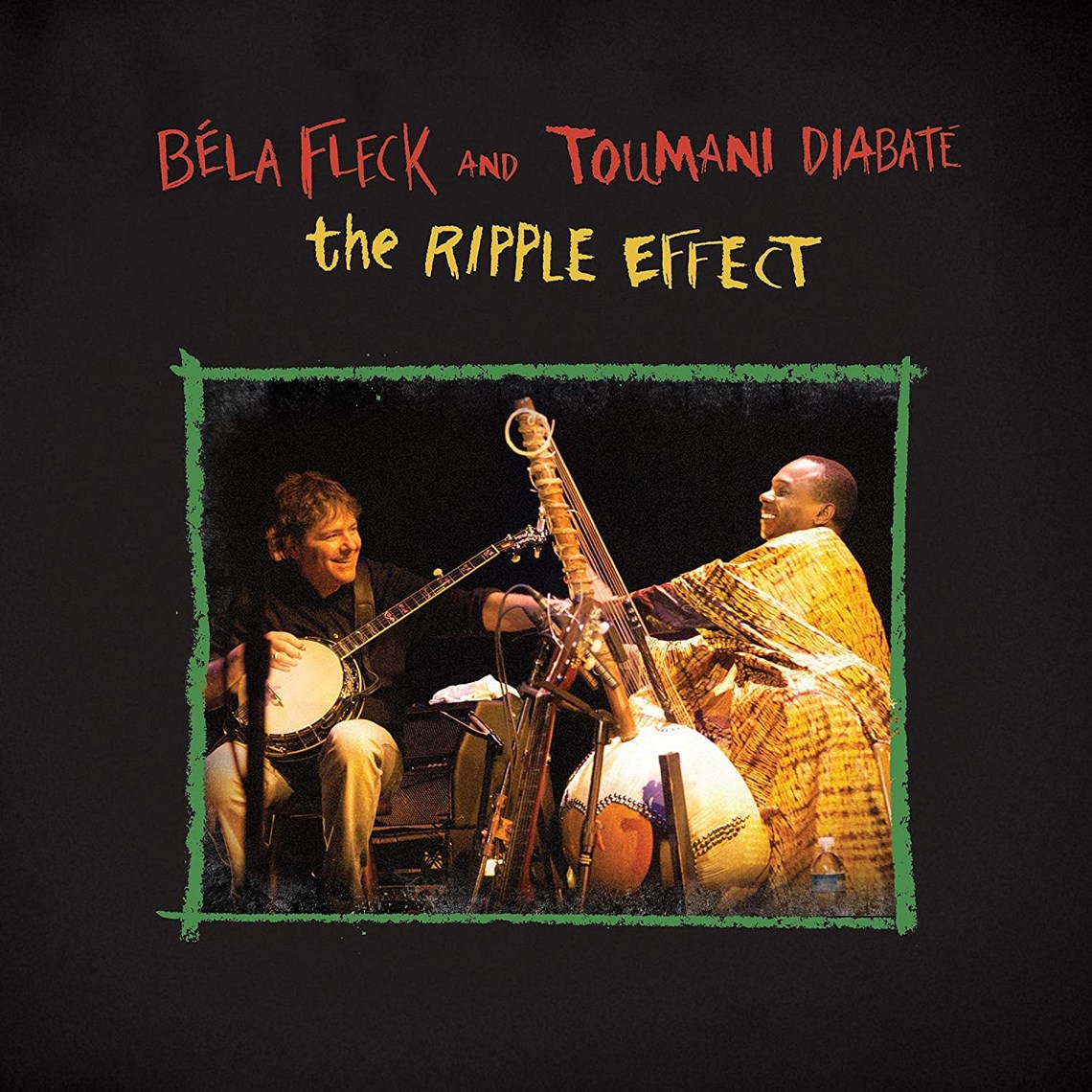 Béla Fleck & Toumani Diabaté
The Ripple Effect
Rounder Records
A dozen years ago, the American banjo virtuoso Béla Fleck took a journey across Africa to research the origins of the instrument. The sessions he recorded on his travels were heard on the albums Tales from the Acoustic Planet: Africa Sessions (2009) and Throw Down Your Heart: Africa Sessions Part 2 (2010). Toumani Diabaté featured briefly on the first release and the two subsequently toured together, revealing the common roots of the African kora and American banjo in thrilling fashion. Now belatedly comes a collection of ten previously unreleased banjo-kora duets recorded live, available as a stand-alone double vinyl album or as part of a three-CD plus DVD set including the earlier releases under the title Throw Down Your Heart: The Complete Africa Sessions.
Relaxed and intimate in style, the duo are at their most playful on an hilarious 'Dueling Banjos', the Eric Weisberg tune heard in the film Deliverance; after Diabaté has peeled off a mind-boggling lick on his kora, Fleck responds with an equally staggering flurry of lightning-fingered banjo phrases. 'Kauonding Sissoko', a tribute to Baaba Maal's late kora player, begins in more serious fashion, although Fleck cannot resist dropping in a few bars of Stephen Foster's 'Oh Susanna', which Diabaté gleefully echoes. A delight from first note to last. Nigel Williamson
★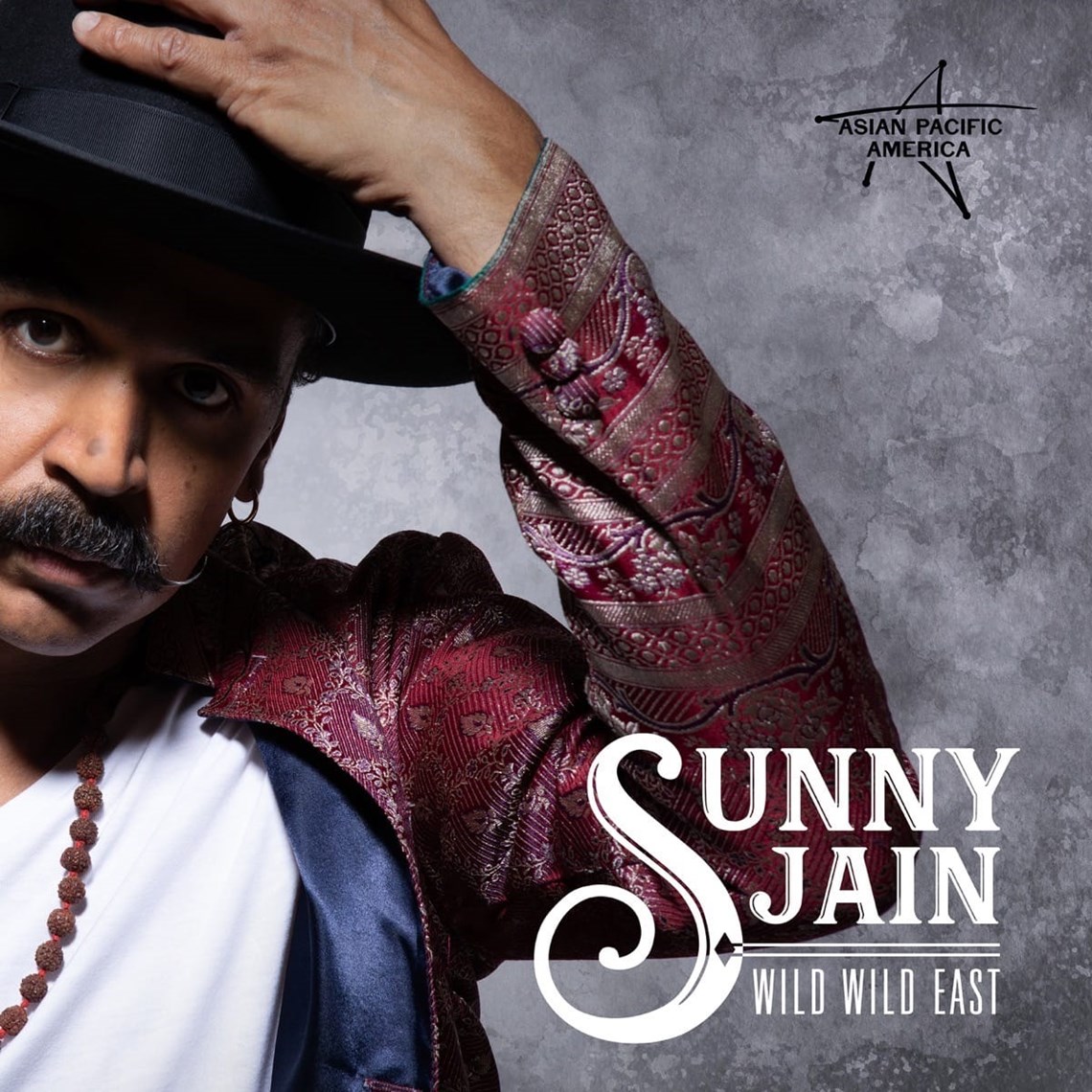 Sunny Jain
Wild Wild East
Smithsonian Folkways Recordings
Born in New York in 1975 to Punjabi immigrants, Jain has become a leading figure in North America's burgeoning Asian music scene, drumming with Junoon, founding the Brooklyn bhangra band Red Baraat and playing dhol on records by everyone from Norah Jones to the rapper Q-Tip. Inspired by the myth of a new frontier populated by cowboys, Native Americans and now Indian immigrants, Wild Wild East is conceived as his major statement in which he discovers a complex and heterodox musical identity of 'South Asian American-ness.' Galloping spaghetti western grooves are driven by Punjabi folk drums. Bhangra meets rock psychedelia. Jazz horns and electric guitars mix with the Indian shehnai (double reed) and Rajasthani rhythms.
On 'Red, Brown, Black', the Muslim rapper Haseeb questions a long historical chain of racial stereotypes and who is the 'native' and who is the 'invader.' Bollywood film songs are embellished with surf guitars and the album concludes with 'Brooklyn Dhamal', a thundering post-punk wall of distorted sound like an Asian version of Sonic Youth. Epic in every sense, Wild Wild East deserves to puts Jain up there alongside Nitin Sawhney as a global musical alchemist and cultural agent provocateur. Nigel Williamson
★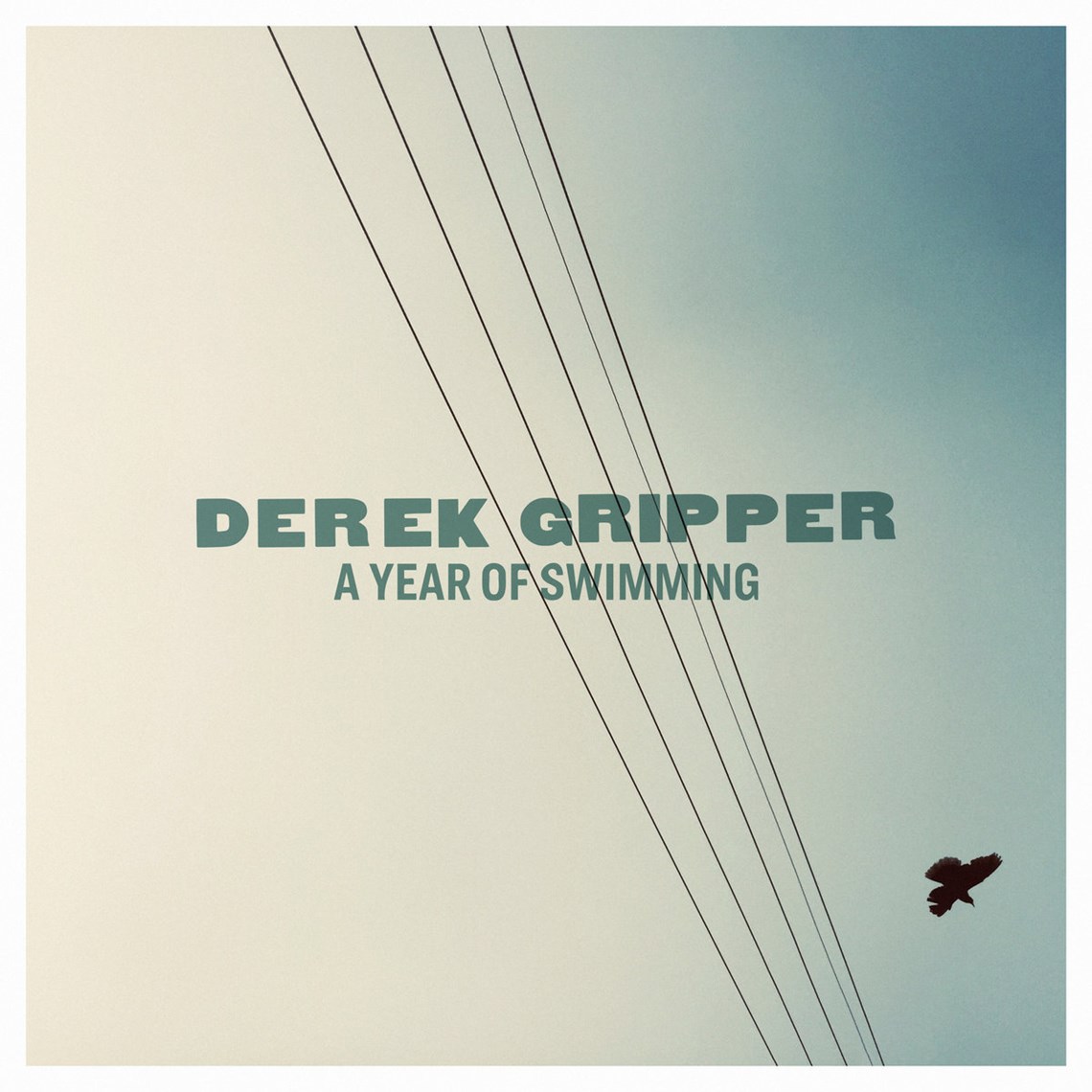 Derek Gripper
A Year of Swimming
New Cape Records 
From the off, the latest release from the incredible instrumentalist drops you into his utterly unique African guitar cosmos. For over a decade, Gripper has given the classical guitar a new lease of life, developing extensive vocabulary for expressing predominantly West African kora music. Departing slightly, this album gives that language free rein with interpretations of, variations on, and experimentations with music from Salif Keita, Baaba Maal, Chiwoniso Maraire and Fanta Sacko as well as Gripper's own material.
Putting such music through the solo instrumental lens turns it a notch introspectively further inward, intertwining melodies suspending us in Gripper's transcendent world. Recorded after a year of personal and familial changes and frustrations where the exuberance of cold morning swimming – like music – became a sort of coping ritual, there's a more personal touch here. Gripper is exploring his own voice rather than faithfully transcribing. There are moments of darkness, vexation, and loneliness alongside those of light, contemplation, and sheer beauty.
Effortless and elegant, it's hard to overstate Gripper's musicality as he pushes the sonic potential of the acoustic instrument still further. His playing buzzes (often literally) with life on a razor's edge where improvisation, urgency and passion, meet composition, tradition, technical precision and beauteous sonority. Douglas MacGregor
★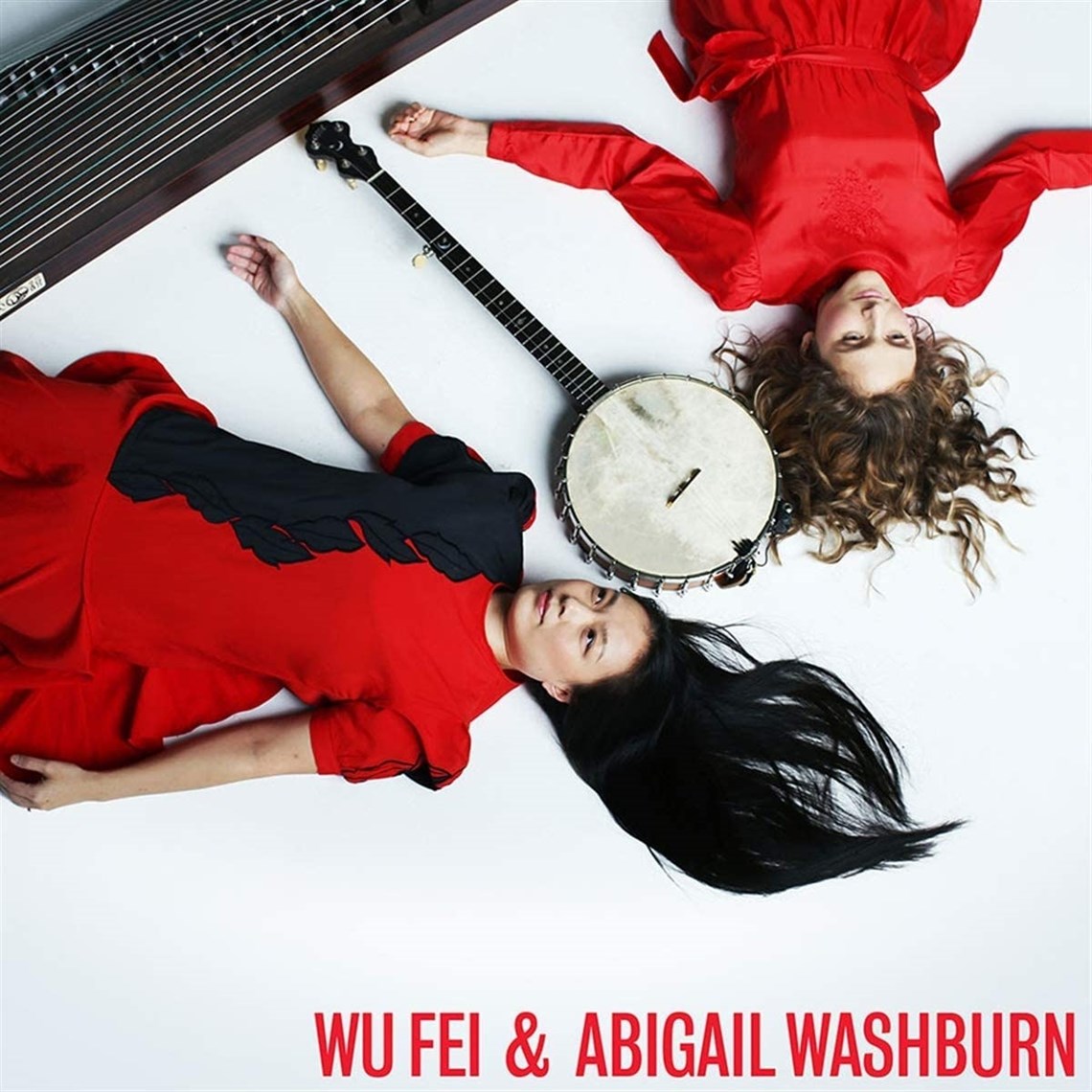 Wu Fei & Abigail Washburn
Wu Fei & Abigail Washburn
Smithsonian Folkways Recordings
While her husband Béla Fleck has been busily recording with African musicians, Abigail Washburn has forged a productive collaboration with the Chinese singer and guzheng player Wu Fei. The fusion of two very different folk traditions seems natural and unforced, perhaps because both have lived inside each other's cultures. Washburn learned Chinese music while staying in Chengdu in the 90s and has toured China several times since. After a classical training at a Chinese conservatoire, Fei studied in California before pitching up on Washburn's porch as a neighbour in Nashville.
Empathetically produced by Fleck, the duo's debut album introduces bluegrass to traditional Chinese folk song, 'from the hills of Appalachia to the prairies of Xinjian province' as the liner notes say. Across ten tracks Washburn's banjo and Fei's zither create plangent layers of interwoven stringed magic – one instrumental is even titled 'Weaving Medley'. Yet the keening congruence of their two voices is every bit as beguiling, heard at its most transcendent on 'Water is Wide/Wusuli Boat Song', on which a traditional Scottish tune flows seamlessly into a Manchurian folk song. 'Who Says Women Aren't as Good as Men' reinvents a number from a 1950s Chinese opera written in support of the troops in the Korean war. Wu Fei & Abigail Washburn is gorgeous music to get us through hard times. Nigel Williamson
★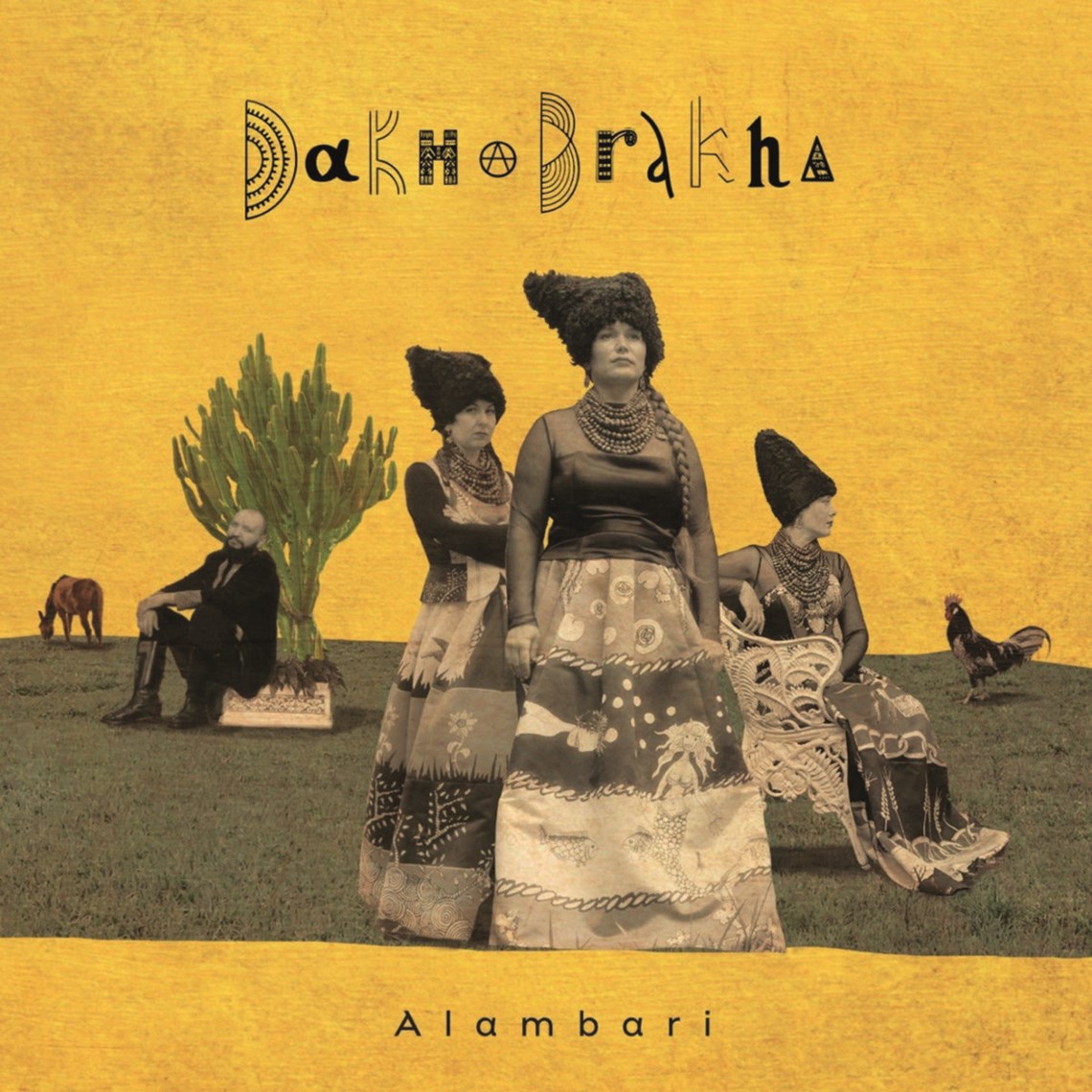 DakhaBrakha
Alambari
DakhaBrakha
At first glance there is something suspiciously 'arty' about DakhaBrakha. Attired in exaggerated folk costumes and oversize black lamb-fur head-gear – they play on ethnic stereotypes while at the same time subvert them. These four trained ethnomusicologists came together at the Kiev Center of Contemporary Art (DAKH) in 2004 under avant-garde theatre director Vladyslav Troitskyi. The story goes that one of the band members found a double bass in the theatre where they hung out, and – without knowing anything about it – began to play it. Et voilà, DakhaBrakha were born. This would reflect unfavorably on the band were it not for their highly original sound that they term 'ethno chaos.'
On DakhaBrakha's new album, Alambari, there are a couple of tracks – like 'Dostochka' – which blend Slavic vocals with a ruminative blues mood drawing from an interest in African music. Elsewhere the group can be experimental, filmic, moody and avant-garde, with a minimalist and yet at the same time plaintive sound reminiscent of Janáček with the odd electronic touch. And then all of a sudden, without warning they can break into wild, romping ethno-punk, recalling Haydamaky at their best, replete with vocal trills, bagpipes – as in 'Torokh'. With feet planted firmly in Ukrainian soil, the band serves up the unpredictable, precisely where one least expects it. Ethno chaos, in short. Robert Rigney
★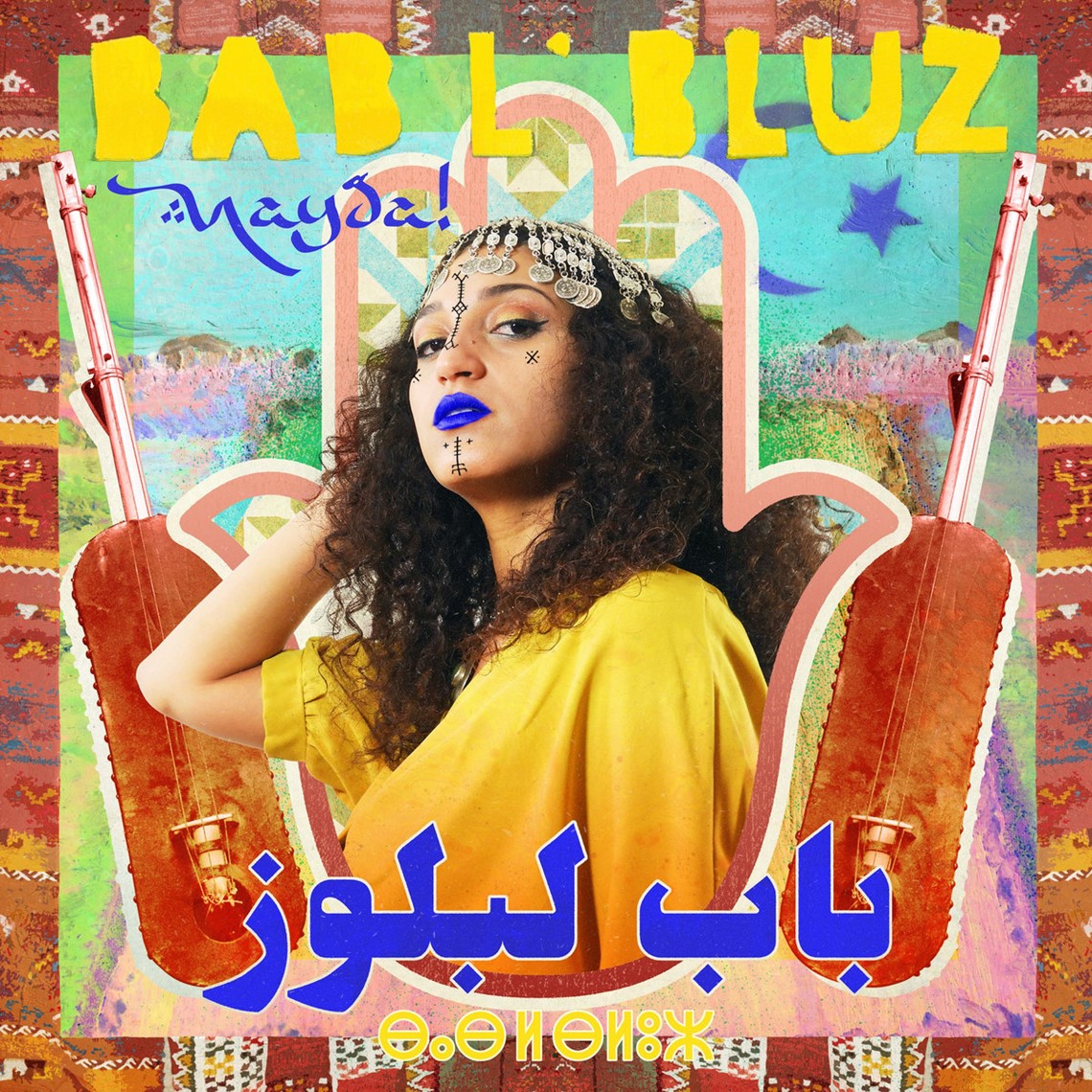 Bab L' Bluz
Nayda!
Real World Records 
Nayda, or 'waking up,' was the word given to the alternative music scene that began in Morocco in the early 2000s in the wake of the Arab Spring. Performed in the local Arabic dialect of Darija, it challenged the standard of mainstream Moroccan art using slang and experimental music styles to address highly controversial themes.
Bab L' Bluz, a Moroccan-French quartet fronted by lead vocalist and gimbri player Yousra Mansour, fully embodies this spirit on their debut album Nayda!, an explosive fusion of psychedelic Moroccan Gnawa music with blues, rock, funk and dub. Breaking from the male-dominated tradition, Mansour sings, ululates, and fires riffs from her awicha (a small gimbri), powerfully denouncing the corruption of government officials and celebrating the transcendental nature of love.
Without being fusion music, Nayda! maintains a wealth of styles. 'Ila Mata' has a dub-like trance to it, 'El Gamra' almost descends into rap at the end of the song, and 'Glibi' features a gimbri riff halfway-through that sounds as though plucked from a country-blues track. 'Welcome to the truth that can be told without any fear,' Mansour sings in Darija on the opener, 'Gnawa Beat', and sure enough, this is fearlessly rebellious music, an electrifyingly modern take on a traditional style. Asher Breuer-Weil
★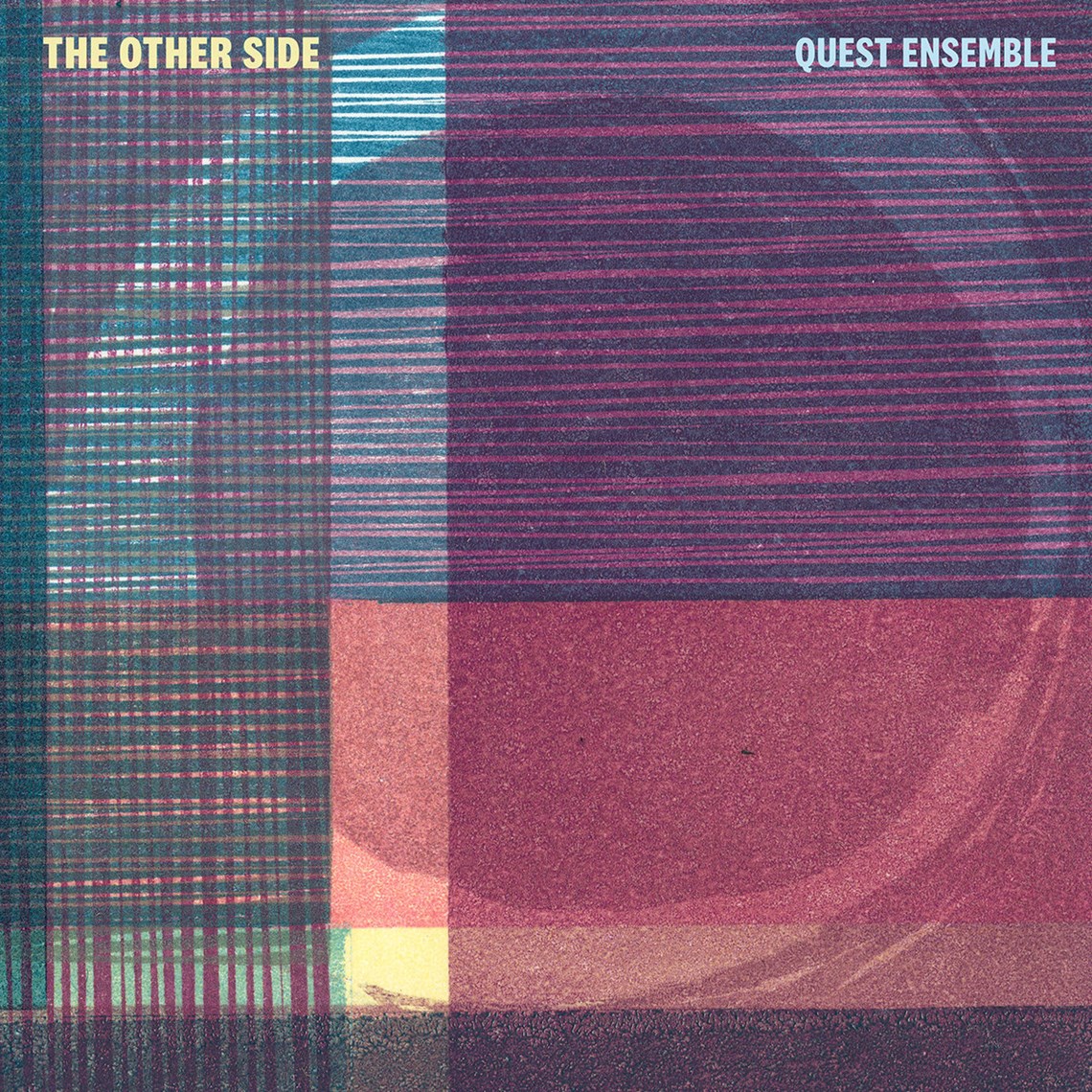 Quest Ensemble
The Other Side
PFT Records
This stunning sophomore release from London-based Quest Ensemble is a thing of beau and brilliance, artfully embodying, as it does, the trio's shared love of musical cultures from the likes of West Africa, South-East Asia and the Middle East, while skilfully intertwining influences from the worlds of traditional and post-classical music, experimental jazz and even folk. There's clearly a debt due here to modern masters of minimalism such as Steve Reich and John Adams. Use of repetitive phase loops and rhythmic structures on tracks such as 'Moment' and 'Pendulum' pay respectful homage to these great American composers yet there is still a subtle acknowledgment of more exotic influences. The three talented musicians' own individual styles are also given space to shine: violinist Preetha Narayanan, originally from Memphis, draws inspiration from her South Indian family heritage while Filipe Sousa on piano adds elements of jazz from his native Portugal; and while these nine original compositions are nearly all instrumental, cellist and composer Tara Franks hails from a family with strong choral roots. With them having been together over a decade now, the only complaint one might levy is that such a fine ensemble should be more prolific in their output. An outstanding album. More please, and soon. Russell Higham
★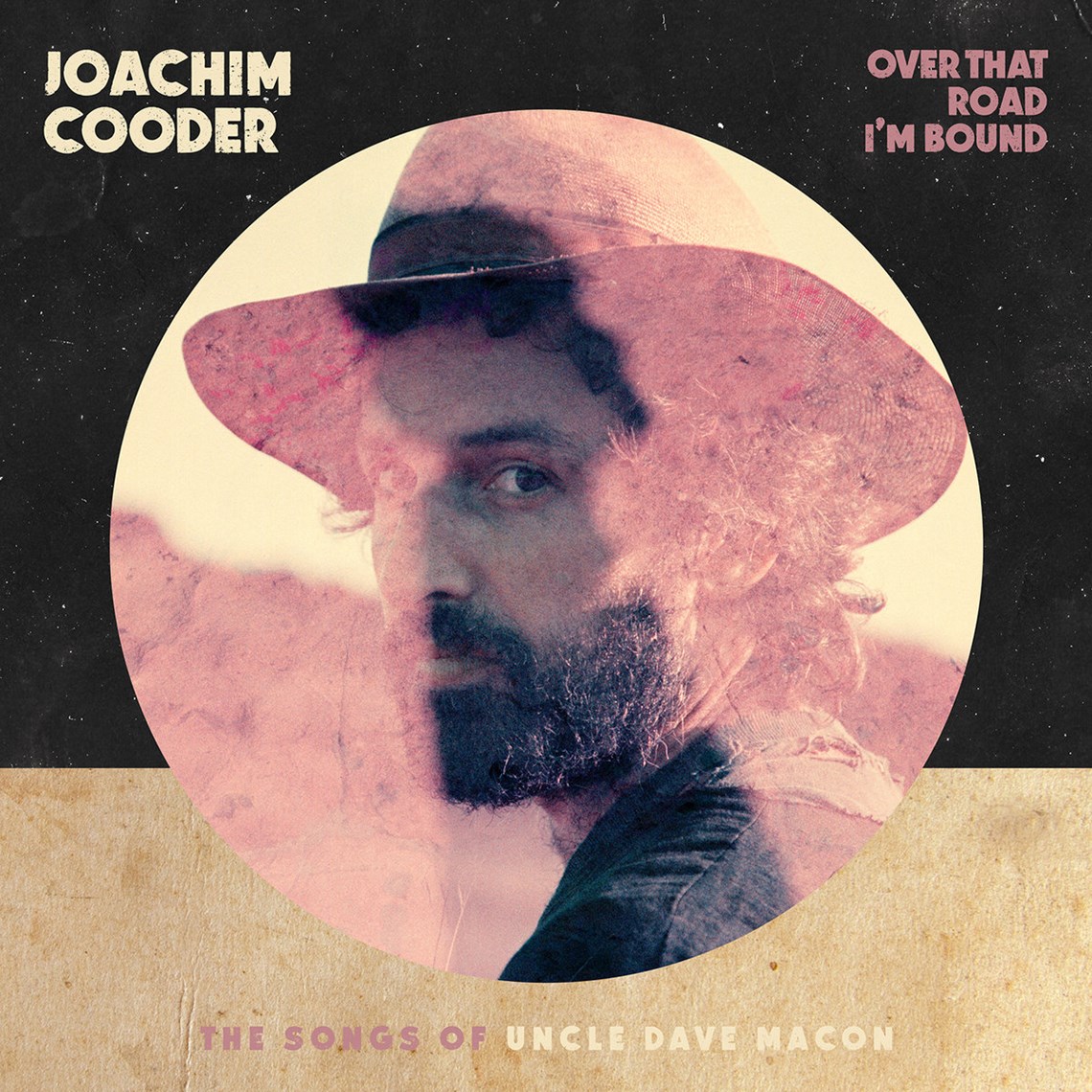 Joachim Cooder
Over That Road I'm Bound
Nonesuch
In the two decades and more since the 18-year-old Joachim Cooder played percussion alongside Ry Cooder on Buena Vista Social Club, he's grown into an arrestingly original musician, whether playing on his father's productions or in his own right. These days his main instrument is the electric mbira, and the support set he performed with it when Cooder père played in London two years ago was a revelation. Everything he's learned during his long apprenticeship seems to have been poured into Over That Road I'm Bound. The dozen songs have all been culled from old-time recordings made by banjo player Uncle Dave Macon 80-90 years ago – although so radically does Cooder rework both the melodies and lyrics that you would never guess their source was the country-music progenitor heard on Harry Smith's famous Anthology of American Folk Music. The mesmerising, rhythmic throb of Joachim's electric mbira is brilliantly supported by Ry's banjo and guitar plus a virtuosic cast on fiddle, bass and pump organ and a guest appearance by Vieux Farka Touré, creating other-worldly textured layers of acoustic roots music at its most inventive and beguiling. The old man himself couldn't have done it better – and there's really no higher praise than that. Nigel Williamson