Wednesday, February 17, 2021
Burna Boy, Davido and WizKid: The rise and rise of Afrobeats
By Russ Slater
Amid civil unrest, a slew of young African artists are transforming the perception of their continent, shaking up the mainstream with their infectious Afrobeats insurgency. Russ Slater surveys the scene's UK roots and global impact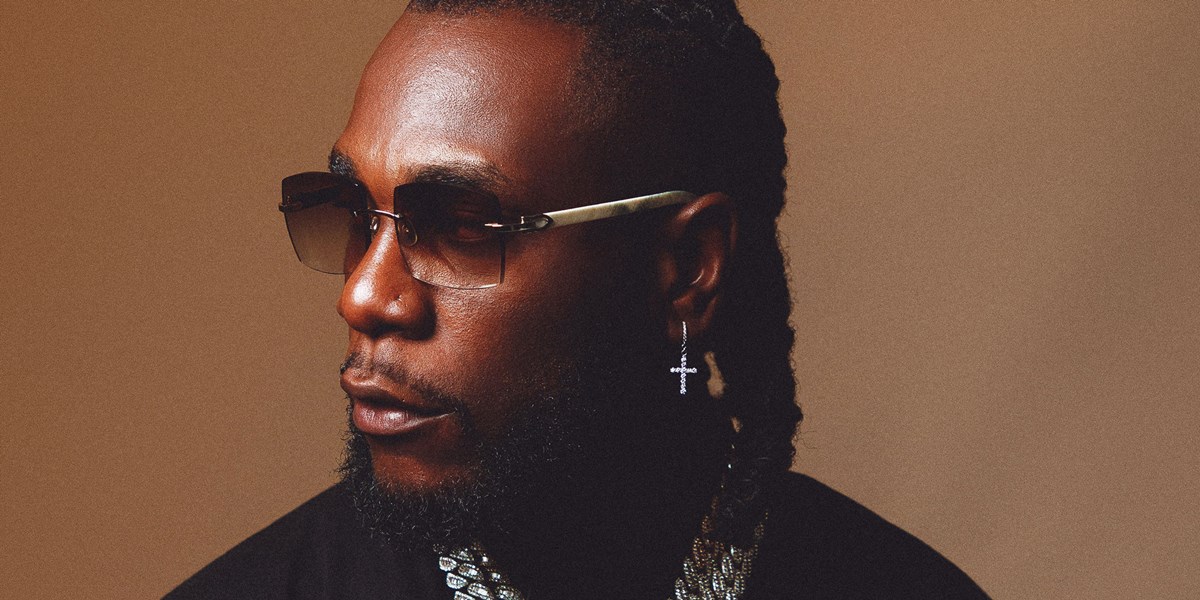 Burna Boy
Protests erupted in Nigeria in October last year after videos of the police assaulting and, in one case, shooting dead a young Nigerian began circulating on social media. Protesters called for the disbandment of SARS (Special Anti-Robbery Squad), a notorious police unit whose actions have been described as torture by Amnesty International, yet who act with complete immunity in the country. What began as peaceful protests turned into violent confrontations with the police and an estimated 73 people lost their lives, according to Nigeria's This Day newspaper.
During clashes with police, the protesters could often be heard ad-libbing from one of this year's hit songs, Davido's 'FEM'. This is surprising, as the song itself has no overt political connotations. Instead, it has a not-to-be-taken-too-seriously message of telling one's lover to shut up if they talk too much, with much braggadocio too, Davido referring to his entourage as 30BG ('30 Billion Gang', their desirable bank account balance). Yet, such is its popularity in Nigeria, especially among the social media savvy youth who fuelled the protests, that the song's meaning was flipped, protestors reciting lyrics at the police: 'Before the whole matter gets dangerous/You need to make sure you don't say too much,' and exclaiming the title 'Fem!' which means 'shut up!' with venom.
In recent years, Davido has emerged as one of Nigeria's most prominent new musicians, but he has company. When accepting her Best World Music award at the Grammys earlier this year, Angélique Kidjo spoke of a movement: "The time has come. Burna Boy is among the young artists [coming] from Africa that [are] changing the way our continent is perceived." Her comments came as West African artists such as Burna Boy and Davido, along with WizKid, Tiwa Savage, Yemi Alade, Mr Eazi and so many more, were busy cementing their position within the mainstream. Signed to major labels, and collaborating with the likes of Stormzy, Ed Sheeran, Beyoncé and Sam Smith, these artists are riding a wave of interest in Afrobeats, a relatively new genre that is helping to give African music a platform on the global pop stage.
Antoinette Isama, who has written on Afrobeats for OkayAfrica and Vibe describes the style to me as "generally infectious and upbeat – it's feel-good music that has catchy hooks that are easy to sing along to and a downbeat akin to the fusion of Caribbean music and Fela's Afrobeat… [with] artists from Nigeria at the forefront of the genre." Its origins can be seen in Ghana's hiplife and Nigeria's naija pop music, both broad styles that embraced local thirsts for reggae, hip-hop and dancehall as the younger generations sought to form their own urban musical identity, taking the syncopated beat of much Jamaican music, but also the production sheen and aspirational shtick of US hip-hop.
It is said that in 2011 UK-based DJ Abrantee was the first to collectively describe this music as Afrobeats, also incorporating similar urban styles from the UK. As reported in The Guardian: 'For years we've had amazing hiplife, highlife, Nigerbeats, jùjú music, and I thought: you know what, let's put it all back together as one thing again, and call it Afrobeats, as an umbrella term.' Top 10 hits in the UK followed from the likes of Nigeria's D'banj and Fuse ODG, a London-born and based singer raised in Ghana, as well as Nigeria's Burna Boy, who was residing in London when he had his first success in 2012 with 'Like to Party'.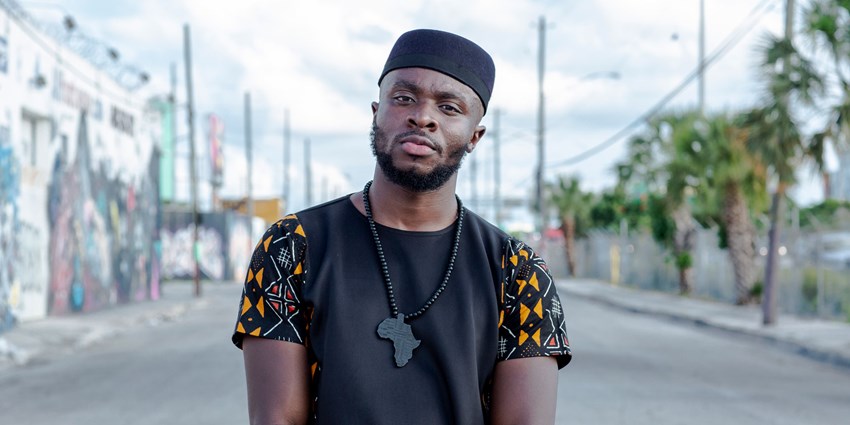 Thus reveals the dual-headed origin story of Afrobeats, with its popularisation taking place both in the UK, through its African-diasporic communities, and through West Africa itself, with Isama seeing a big shift in popularity for the Nigerian-based artists in 2011: "WizKid coming on the scene with 'Don't Dull' and Davido with 'Dami Duro' that year was when people outside of Nigeria started to really pay attention and explore the global potential of it."
Boima Tucker (aka Chief Boima), one half of the Kondi Band and a US-based journalist of Sierra Leonean descent, sees things even broader. He remembers watching JJC Skillz perform 'proto-Afrobeats' in London in 2001, describing him as "a guy with a West African accent rapping about Nigeria and cars with big rims and big booty girls." From there he started investigating contemporary African music: "I made trips to Ghana, Kenya, Liberia, Sierra Leone and Senegal specifically, and each place had their own name for what was going on… [There were] different scenes emerging across the continent, ones that incorporated hip-hop, dancehall, electronic music, and mixed it all with their local rhythms and languages and music styles in home studios and on computers."
With that in mind, why did Afrobeats become so dominated by Nigerian and Ghanaian artists? Tucker sees a number of factors in play, ranging from the early role of DJ Abrantee, who's from Ghana, in placing those countries at the forefront, to the make-up of the black communities in the UK who championed the music, and to the use of Pidgin English, which put a focus on Anglophone African artists.
What's undeniable is that Afrobeats in its current form is on a high. The majority of its prominent artists are signed to major international labels, the biggest hits are racking up 100 millon-plus views on YouTube, and the global collaborations are coming: Savage and Alade both appeared on Beyoncé's The Lion King (2019) soundtrack, and Burna Boy was recruiting Stormzy and Coldplay's Chris Martin for his 2020 album Twice as Tall. Then, in July, the Official UK Charts Company announced an Afrobeats chart. The tracks on the chart again show some of the disparities within the genre, and how hard it is to classify the music. Songs that would have once been deemed Afro-swing, hip-hop or dancehall are now under the umbrella, and Caribbean-descendent artists sit alongside their African counterparts, due to a similar musical, if not geographical, identity. It also highlights the Anglophone focus of the genre, with most of the tracks sung in English or Pidgin, though the presence of Malian-born French singer Aya Nakamura (whose song 'Djadja' has more than 700 million views on YouTube) is one notable exception.
It's undeniable that, due to its success, Afrobeats has become a global totem for African identity. But will its commercialisation represent a boon for African culture, or a reductive vision that is more damaging than healthy? "As someone who is a Nigerian based in the diaspora," Isama says, "there were times where it took a lot to be seen outside of preconceived notions of who Africans are – and even who Nigerians are. With the rise of Afrobeats and other cultural touchpoints that we all have access to, thanks to social media, the world has the opportunity to see our full selves as Africans, the talent that comes with it, and how the mainstream has been adapting to the trends set sonically on the continent because of that value." Tucker takes a more sombre tone: "I think that representation (and that's what ultimately the 'Afro' in Afrobeats is) is an important step on the pathway towards international solidarity between humans on different sides of the planet. But we still have a long way to go before we reach that goal."
This article originally appeared in the January/February 2021 issue of Songlines. Never miss an issue – subscribe today!