Tuesday, March 19, 2019
Cycling the Silk Road: Part 1 – A String of Connections
By Olly Burton
Intrepid cyclist Olly Burton is travelling from the UK to India. This is the first of a series of reports about his Silk Road musical encounters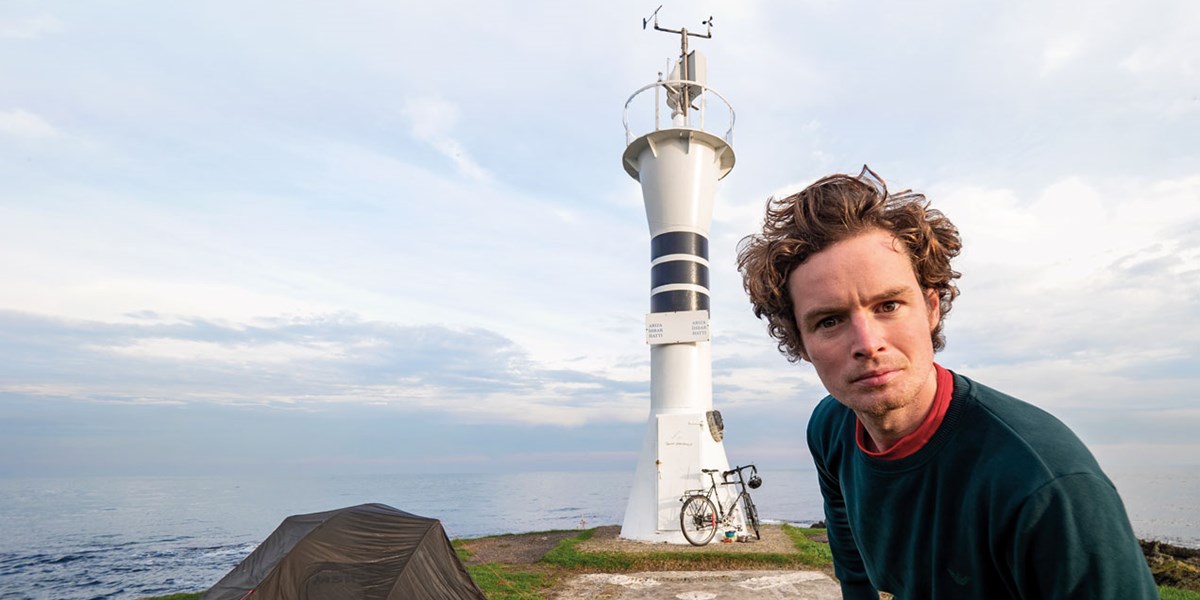 Olly Burton and his bicycle pictured at Yason Feneri, Perşembe, Turkey
Playing long held single chords, tambourine on foot, reed at the ready, vocal melodies climbing the peaks of his range only to glissando down to heartbroken planes, Pellumb Meta takes me on an Albanian music journey from his living room. We are in Tirana, the small Balkan state's hypnotic capital, which put me under its spell from the moment I cycled in two days ago.
I'm cycling from England to India – over 15,000km. Why? Namely because I love cycling. My plan for a bicycle tour has been in the works for almost ten years now, since my university days when I was obsessed with the music of minority groups in Senegal. I dreamt of cycling there and recording the unrecorded songs, in the DIY way Alan Lomax had.
So far my ride through Europe has been relatively music-free, so I'm chuffed to bits when the laouto player springs from the sofa to transport armfuls of instruments from his bedroom. His wife and daughter fill every inch of table space with delicious treats, newspaper clippings and old photographs from the country's isolation years under the dictatorial rule of Enver Hoxha (from 1944 to 1985). A time when – despite the Stalinist regime's sponsorship of folk music and dance ensembles – records were like gold dust.
Consequently, even today traditional Albanian music is relatively unknown outside of the country. So when the American record producer Joe Boyd and his wife Andrea Goertler put together and financed the folk ensemble Saz'iso using their wedding dowry, Meta was delighted to participate and share his nation's music with the world.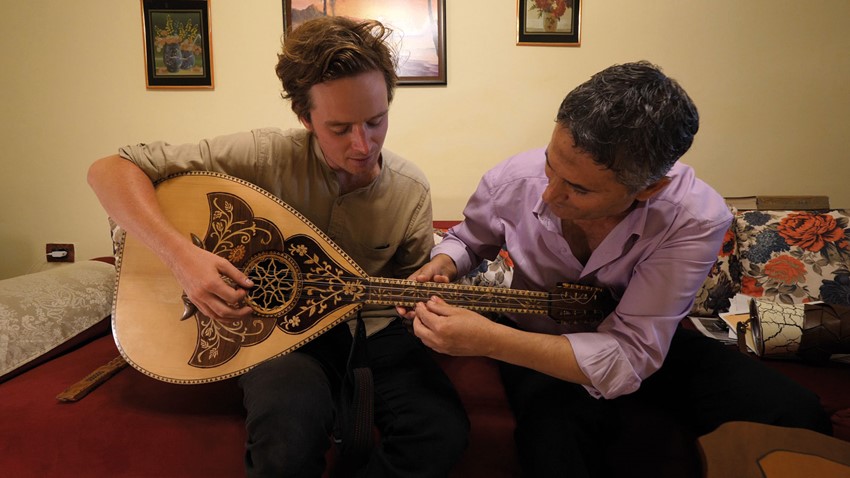 There's something deeply eerie and soulful about the songs the multi-instrumentalist plays, telling tales of love and loss, thieving and treachery, and it's while hearing them that I'm reminded of the unique way songs can deepen one's understanding of a place.
Although I have filmed many stories on this trip so far, this is my first musical encounter, but in a way it's been on the cards since leaving London in June 2018. This is because my cycle route is being determined by the people I meet.
Before I set off, a friend in London agreed to be my first contact, which meant he had to nominate the next person, whom I would then cycle to. From there the chain has continued, unbroken, through 14 countries and 30-odd direct connections to the point where I meet the advisor to Tirana's mayor and champion of Albanian culture, Edit Pula, who co-produces Saz'iso and introduces me to Pellumb Meta.
After a day together, Meta affectionately sends me on my way, but not before teaching me a few songs on laouto and generously gifting me a small fyell (a double-piped penny whistle). And in a final moment of generosity, he tries to give me his coat when I – ever the Englishman abroad – mention the brisk weather.
October 2018
Since Tirana I've travelled through Greece and have been encouraging my connections to send me to other artists, but sometimes unconnected opportunities arise. While cycling through the remote and rolling region of West Macedonia, trying to avoid the ferocious ankle-biting wild dogs who clearly believe bicycles are the devil's work, I pass several police checkpoints and come across a large ultra-nationalist demonstration. They are protesting by performing a Macedonian circle-dance in a nearby village where I had planned on camping. I decide to go to the venue hosting the dance, camera in hand, ambling through crowds of tense protesters outside. A local lawyer comes over and invites me to join his table. His friends tell me that they are exercising their ethnic right as Macedonian minorities by dancing to the gaida, a bagpipe from the Balkans.
Traditionally made from a treated sheep or goat's hide, the gaida has three pipes: a blowpipe, a chanter and a drone. Bagpipes have existed for more than a millennium in Eurasia and Africa; in Galicia (Spain) they are called the gaita, and in Turkey the tulum.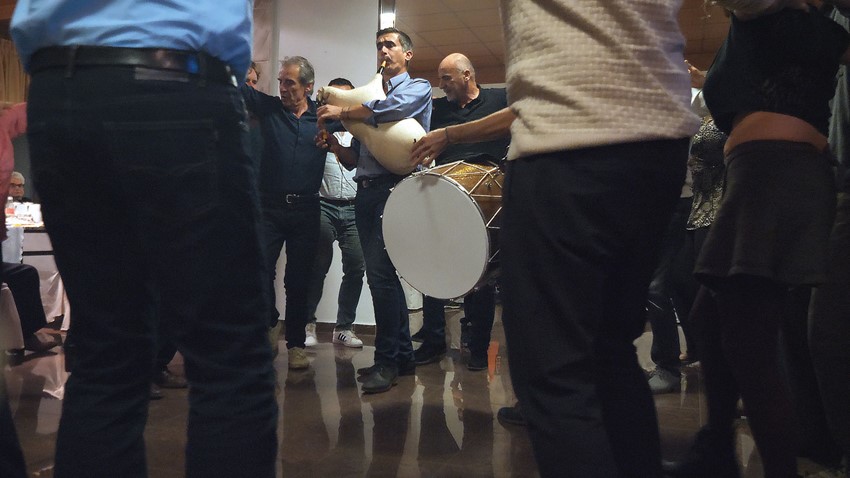 After filming the dance, which fortunately transpires non-violently, I am persuaded to have a boogie and am left contemplating how dance, music and instruments have evolved from one place to the next. Nowhere more so than on the Silk Road which I am gearing up to cycle along.
On the ancient network of roads that connect the East and West, traders, pilgrims and travellers would often sing, chant and play traditional instruments on their far-flung journeys. Such pastimes were regularly shared and traded among other inquisitive trailblazers, encouraging music to spread effortlessly along the network.
November 2018
As I cycle into Istanbul I wonder how the Silk Road has affected the present-day musical landscape of these ancient lands and, in what way is music integrated into the lives of the people preserving these aural traditions? On İstiklal Caddesi – the Champs-Élysées of Istanbul – street performers range from qanun players to washboard players. The musicianship seems diverse and abundant to me, although my Iranian companion, Payam Ghasemi, tells me that compared to several years ago when he made his living by busking full-time, the entertainer turnout is disappointingly low.
Ghasemi is a session bassist and my connection in Istanbul, one of many Iranian musicians who migrated here. "I came here to improve my music and to be more in the scene. I was living in a small city (Urmia) which was a problem, but if you're living in Tehran everywhere is full of music. We have really good music in Tehran."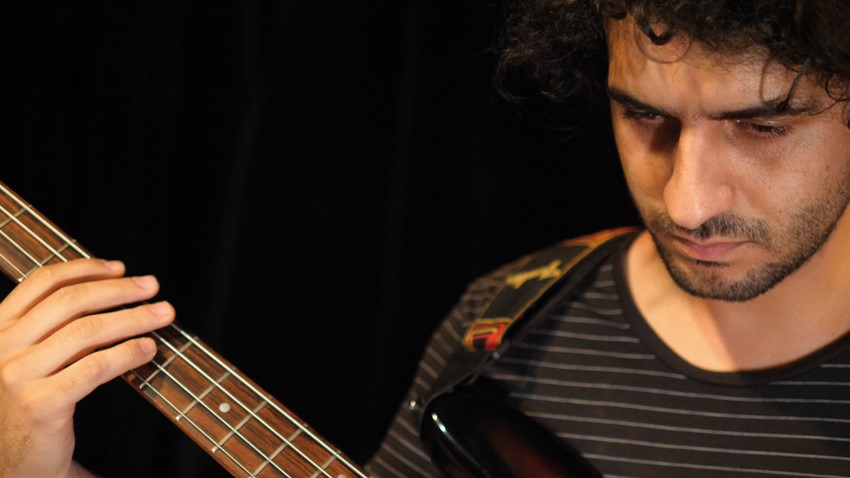 We go to Nardis Jazz Club to record Ghasemi's cinematic loop-pedal improvisations. The left-handed bassist's eyes remain tightly shut as he explores Iranian, Turkish and Western themes, layering mysterious melodies over gentle chords. Ghasemi represents the current Istanbul wave of experimental artists who are crossing borders, expanding their musical horizons.
After a spot of Iranian lunch with Ghasemi, it's time for me to leave and meet another musical wanderer and one of the most renowned contemporary voices of Turkey today: Gaye Su Akyol. Combining traditional Turkish melodies with surf rock and psychedelia, tonight is the first time her new album İstikrarlı Hayal Hakikattir (Consistent Fantasy is Reality) will be performed in full.
Backstage at the Babylon music venue, Akyol shares with me the profound meaning behind her second album's title: "Two or three years ago after losing my mother, I was thinking about the difference between reality and fantasy. Life is so weird in that moment. I realised that when you dream something consistently, it becomes your reality." Expanding on this idea, she tells me "if we constantly dream together, we can change reality."
Before changing into an awesome sparkling jumpsuit with a cape, the anthropology graduate characterises what lies ahead for me on my Silk Road journey: "You can expect to find great music along the Black Sea side of Turkey. There are many great musicians and crazy minds."
Later at the sold-out venue Akyol marches onstage in full regalia to the sound of her masked band's psychedelic fanfare, while her mesmerised supporters sing along to every lyric. I have an early start tomorrow followed by a long ride, but decide to stay anyway, transfixed until the early hours.
I'll be sharing more stories and videos about local people and their music as I continue on my Silk Road bicycle tour through Turkey, Georgia, Azerbaijan, Turkmenistan, Uzbekistan, Kyrgyzstan, Tajikistan, China, Pakistan and finally India. I hope to have you along for the ride.
+
MORE Olly Burton's next update will be in the May issue (out April 5)