Thursday, September 16, 2021
Qawwali Albums | The Essential 10
Qawwali is a devotional music in Pakistan and popular around the world. Simon Broughton picks the best recordings of traditional qawwali, plus some interesting fusions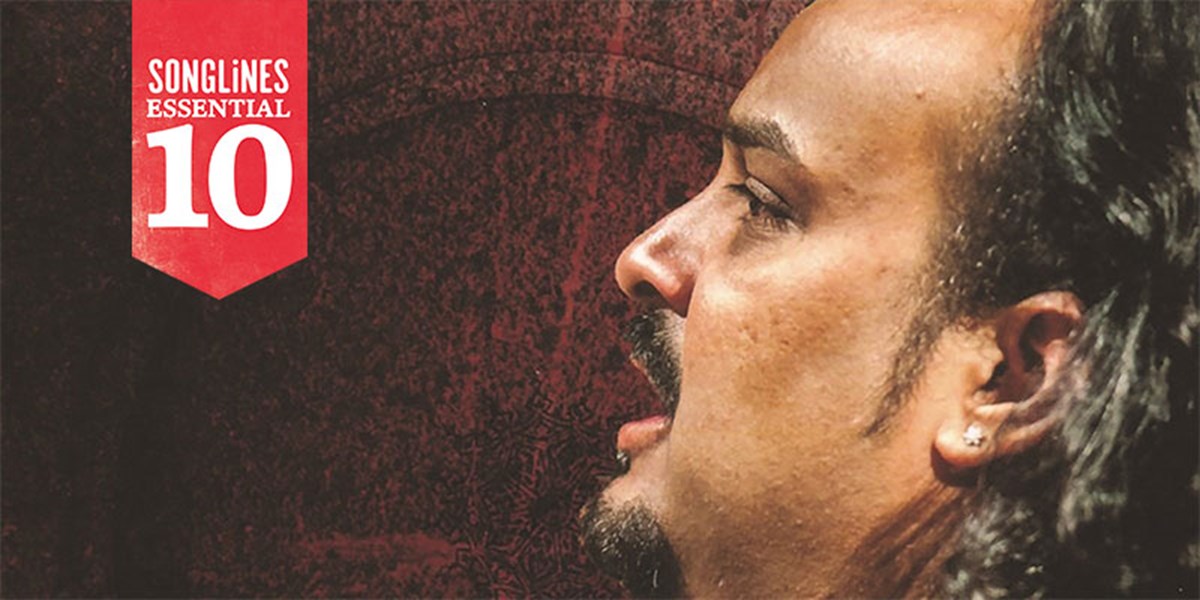 1
Faiz Ali Faiz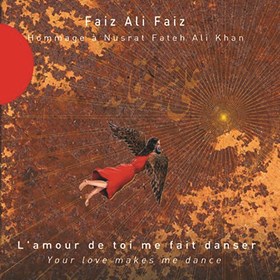 Your Love Makes Me Dance (Accords Croisés, 2004)
Faiz Ali Faiz is probably the leading figure in Pakistani qawwali music today. The music with solo voices and backing singers driven by tabla drums, breaks over you in waves. This well-produced album, with pictures and translations in English and French, takes its title from Punjabi poet Bulleh Shah.
2
Faiz Ali Faiz, Duquende, Miguel Poveda & Chicuelo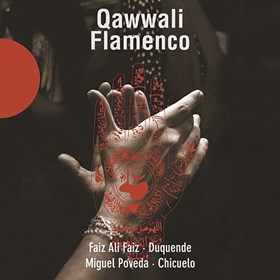 Qawwali Flamenco (Accords Croisés, 2006)
This is what it says on the tin with performers at the top of their game. Spiritual qawwali marries surprisingly well with secular flamenco and both forms share a heightened passion and intensity, assisted by a stellar line-up from both sides of the spectrum. The two CDs basically alternate between qawwali and flamenco numbers, but there are three tracks in which the two forms really come thrillingly together. 
3
Nusrat Fateh Ali Khan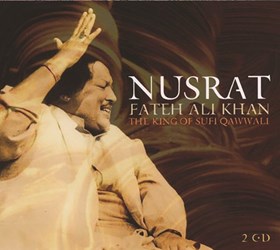 The King of Sufi Qawwali (Union Square, 2006)
There are countless recordings of the late qawwali legend, who died in 1997 – from superb concert performances on Ocora and Navras to fusion successes like Mustt Mustt (see below). This double-CD – compiled by Iain Scott with the lyrics lovingly translated by Songlines contributor Jameela Siddiqi – includes his most representative repertoire opening with 'Allah Hoo' and concluding with 'Dam Mast Qalander' as his concerts often did. Reviewed in #40.
4
Nusrat Fateh Ali Khan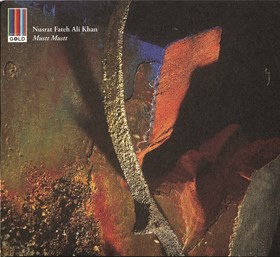 Mustt Mustt (Real World, 1990)
While the above choice is of largely traditional material, this was Nusrat's big cross-over success in collaboration with producer and guitarist Michael Brook. 'Mustt Mustt', a version of a song in praise of the Sufi philosopher and poet Lal Shahbaz Qalandar, has become his best-known song. It was used in Pakistan for a Coke advert and appears here as the original and in a Massive Attack remix.
5
Rizwan-Muazzam Qawwali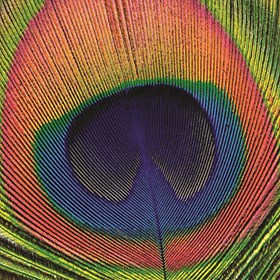 Day of Colours (Real World, 2004)
This is the most recent of Rizwan-Muazzam's albums for Real World and it features the brothers in superb form with seven qawwalis by Rumi, Baba Bulleh Shah and Amir Khusrau among others. The 13 musicians create a robust sound with lots of punch. 
6
Amjad Sabri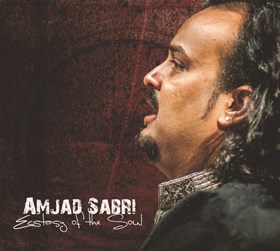 Ecstasy of the Soul (CM Records, 2012)
Amjad Sabri was one of the preeminent star performers and the leader of the Sabri Brothers until he was shot in Karachi in 2016. Ecstasy of the Soul is a live recording from Warsaw in 2012 celebrating 50 years of diplomatic relations between Poland and Pakistan. It clearly shows what a great musical force has been lost.
7
The Sabri Brothers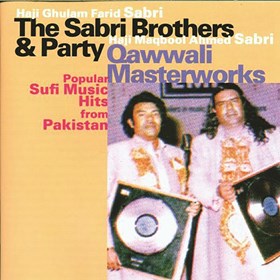 Qawwali Masterworks (Piranha, 1993)
It was actually the Sabri Brothers who first popularised qawwali in the West. They started touring in 1958 and released a record on Nonesuch in 1978. This is a later double-CD that features more unusual and contemporary repertoire.
8
Shye Ben Tzur & Jonny Greenwood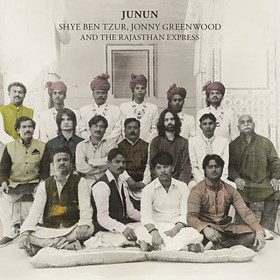 Junun (Nonesuch, 2015)
Junun is a curious fusion that combines the raw sound of Rajasthani qawwali, Indian brass, Shye Ben Tzur's Hebrew vocals with Jonny Greenwood (of Radiohead fame) adding bass guitar, electronics and production. It's strangely compelling, was recorded in the spectacular setting of the Mehrangarh Fort in Jodhpur, and has become something of a cult hit. 
9
Various Artists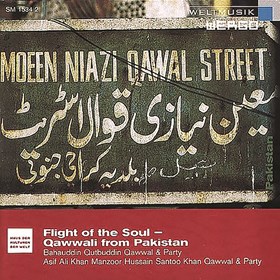 Flight of the Soul (Wergo, 2001)
A brilliant recording of two lesser-known qawwali groups in concert in Berlin, organised by German Sufi expert Peter Pannke. It features Bahauddin Qutbuddin Qawwal & Party, who specialise in Khusrau, and Asif Ali Khan, Manzoor Hussain, Santoo Khan & Party. Wild and vibrant.
10
Various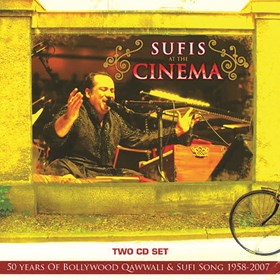 Sufis at the Cinema (Saregama, 2011)
This is ecstatic song on the silver screen – and often quite far from its original context. A splendid double-CD of qawwali music recorded for Bollywood between 1958 and 2007. Artists include Mohammed Rafi, Lata Mangeshkar, Asha Bhosle, Nusrat and the current star of glitzy film qawwali, Rahat Fateh Ali Khan, Nusrat's nephew.