Wednesday, November 17, 2021
Squeezebox Albums | The Essential 10
By Julian May
Piano accordions, melodeons, concertinas, bandoneóns – squeezeboxes come in many forms, and have spread all over the globe, adapting to all kinds of traditions. Julian May picks his favourite squeezebox albums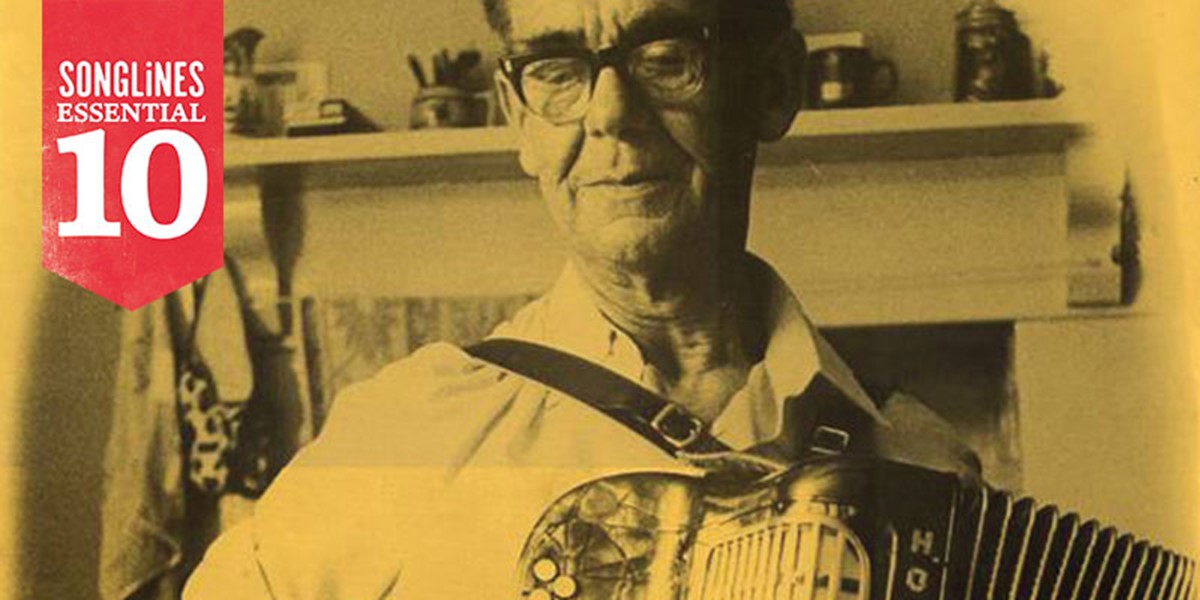 Diomedes Díaz & Nicolas 'Colacho' Mendoza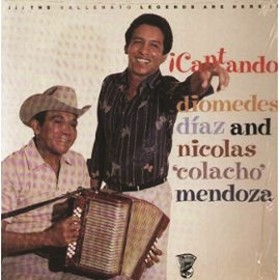 !Cantando¡ (Globe Style, 1990)
The story goes that after a shipwreck a load of accordions washed up on a beach in north-east Colombia and, by adding these to the caja (small drum) and guacharaca (scraper), the musicians of La Guajira invented the lovely, seductive music known as vallenato. It is simpler and sweeter than the better-known cumbia of Colombia and this album by singer Diomedes Díaz and accordion player Nicolas 'Colacho' Mendoza, is a great example.

Bob Cann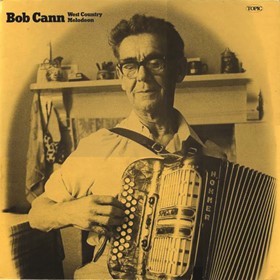 West Country Melodeon (Topic, 2010)
Bob Cann was born in 1916 on the edge of Dartmoor and started playing the melodeon when he was three. For years he cycled over the moor to play for village dances. He learned tunes from his family, from visiting Gypsies, and records. He was a local country dance player, and a great musician. This album is typical of his repertoire – barn dances and hornpipes, jigs, polkas, modern quicksteps and waltzes – all played with panache and swing.

John Kirkpatrick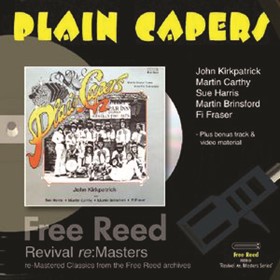 Plain Capers: Morris Dance Tunes from the Cotswolds (Free Reed, 2007)
Kirkpatrick played on Morris On in 1972, when Ashley Hutchings, Richard Thompson et al plugged in and rocked up Morris dance standards. Heady stuff. But Kirkpatrick worried it didn't serve these lovely tunes well, that they were exciting enough in themselves. So he went back and played this fine selection of Cotswold Morris tunes properly, as he would for dancing, with 'plenty of brisk.' Reviewed in #50.

Astor Piazzolla and the New Tango Quintet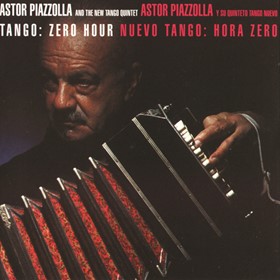 Tango: Zero Hour (American Clavé, 1986)
Classical motifs and jazz meld irresistibly with tango music in the compositions of Piazzolla – the pioneer of nuevo tango and Argentinian master of the bandoneón. This is the pinnacle of his and his band's achievement. He was pleased with it, too, saying, "This is absolutely the greatest record I've made in my entire life."

Kimmo Pohjonen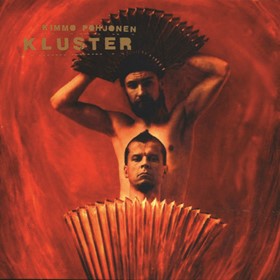 Kluster (Rockadillo Records, 2002)
'Ohino' is all jet-plane roars, 'Loska' sounds like volcanic mud bubbling and 'Keko' ends with a flock of sheep; it is hard to believe these sounds are all conjured from the accordion. The Finnish avant-garde squeezebox maestro is as much a sound artist as a musician, and theatrical, too. This album was reviewed in #15.

Queen Ida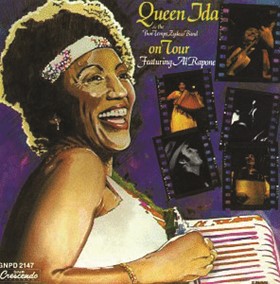 The Queen Ida & the Bon Temps Zydeco Band on Tour (GNP Crescendo, 1982)
Vivacious, melodic, Mexican-inflected playing from the first woman to lead a zydeco band. Queen Ida didn't find the studio conducive to capturing the joy of her music so most of her recordings were made live. This album won a Grammy for Best Ethnic or Traditional Folk Recording in 1982.

Sharon Shannon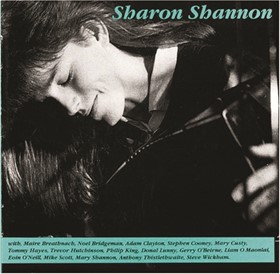 Sharon Shannon (Solid Records, 1991)
Sharon Shannon's debut is, apparently, the best-selling album of Irish traditional music ever. But she was innovative from the off: this includes 'The Happy One Step', a Cajun tune approached as a slide, and 'Tune for a Found Harmonium', composed by Simon Jeffes for the Penguin Cafe Orchestra. Happy music, with a skip in it.

Tapia eta Leturia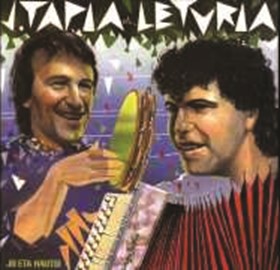 Jo eta Hautsi (Elkar, 1987)
Joseba Tapia and Xabier 'Leturia' Berasaluze play terrific trikitixa. The word refers to the music, the dance and the instrument – the diatonic accordion – of the Basque Country. In the 19th century, the Catholic Church strongly opposed these 'hell's bellows,' believing trikitixa would lead Basque youth into temptation – as well these exuberant tunes, taken at considerable velocity, full of tricks and grace notes, might.

Karen Tweed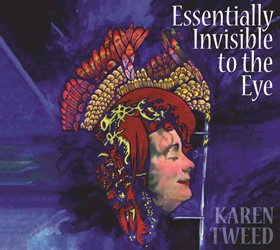 Essentially Invisible to the Eye (May Monday Adventures, 2012)
Karen Tweed is a generous musician who usually plays her mighty piano accordion in the company of other musicians but this solo album of traditional tunes gathered over a career stretching back a quarter of a century, reveals what a fine and versatile squeezebox player she is. Reviewed in #84.

Various Artists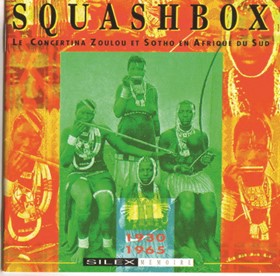 Squashbox (Silex 1993)
The concertina arrived in South Africa with miners in the 19th century and was soon taken up by Zulu, Sotho and Xhosa people who found ways of adapting it, rhythmically and melodically, to their traditions. It was played while walking, so journeys became musical experiences. This is a remarkable collection of recordings, akin to maskanda still played on the streets today.
---
This article originally appeared in the December 2015 issue of Songlines. Never miss an issue – subscribe today