Monday, December 7, 2020
The 10 Best Folk Albums of 2020
By Tim Cumming
Tim Cumming looks back over the best folk albums reviewed in Songlines in 2020, which have sustained us through this locked down year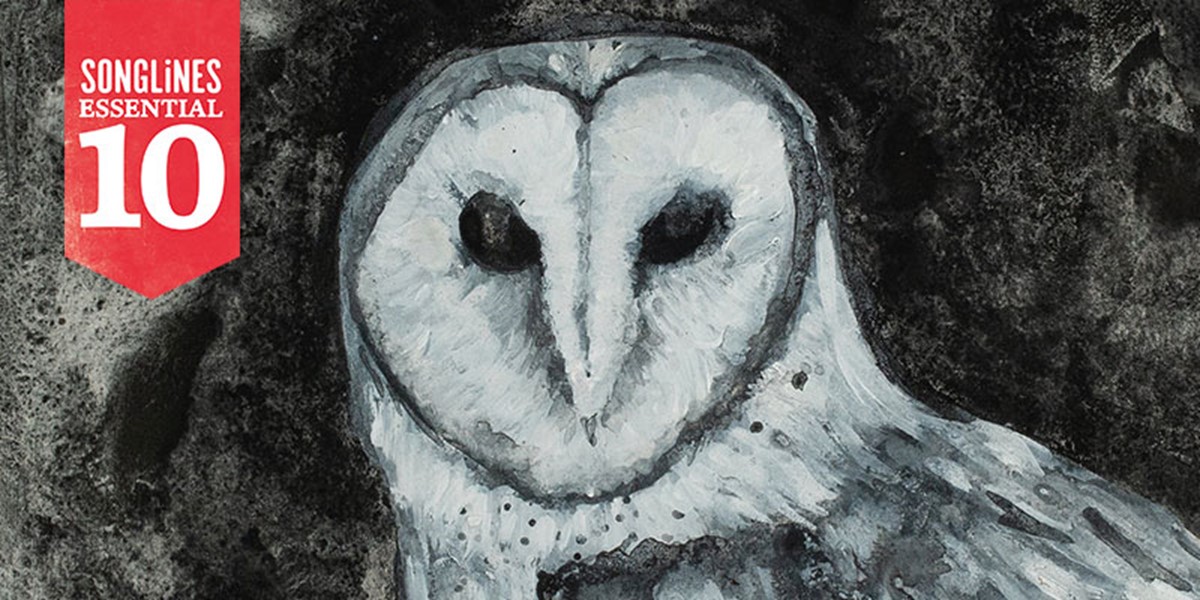 Cunning Folk
A Casual Invocation
Dharma Records
George Hoyle, aka Cunning Folk, is a folklorist, storyteller, and, with this album, a musician extending his art into the world of spells, magical workings and protective hexes in sound. Here you'll find tributes to the Witch of Wapping, Aleister Crowley's 'Pan to Artemis' and a spectacular 17-minute 'Song of High and Low Magic' to spirit you away. 
★

Fay Hield
Wrackline
Topic Records
The wyrd, witchy streak of magic and transformation that runs through traditional folk finds a contemporary home in Wrackline. From the off, with Scottish witch Isobel Gowdie's 'Hare Spell', through to the closing 'When She Comes', dark traditional songs combine with Hield's originals to conjure a liminal, between-worlds magic. 
★

Lauren MacColl
Landskein
Make Believe Records
Recorded in the acoustically stunning Abriachan Hall in the hills above Loch Ness, these 11 tunes fly from MacColl's fiddle and more or less take you up to the heavens. The album's title is one of Robert Macfarlane's lost words for 'weaving, braided horizon lines on hazy days in hill country.' A perfect word for peak-experience performances. 
★

Rachel Newton
To the Awe
Shadowside Records
The harpist and singer recorded To the Awe in isolation through April and May (vocals were done in a bedroom cupboard), with remote support from her regular band. Its mix of songs, ballads and poems puts women at the centre of the story, whether on her own 'To My Daughter' or in Felicia Heman's poem about changeling nights on Cader Idris. 
★

Will Pound
A Day Will Come
Lulubug Records
Across its 14 tracks, Pound evokes the music of all 27 EU countries, with an eclectic range of players to support him, including Maltese bagpiper Francesco Sultana and Croatian singer Dunja Bahtijarević. While our time in the Union is almost up, this music travelogue shows that shared cultural roots bind us closer than politics can do. 
★

The Rheingans Sisters
Receiver
bendigedig
Packaged with a 50-page booklet of original writings and artworks, the sisters' fourth album mixes their lyrical songs embedded in the magic of the natural world with tunes drawing on a rich field of European folk forms. There's a strong Nordic bloc of fiddle tunes and Swedish dances, and a guest turn from saxophonist Rachel Cohen. 
★

George Sansome
George Sansome
Grimdon Records
Sansome's solo debut, produced by Ben Walker and featuring Sansome's voice and guitar across ten traditional songs, is an intimate set that draws you into their stories, whether that's the seduction of 'Gown of Green', seafaring adventures on 'The Bold Princess Royal' or Nic Jones' account of 'Bonaparte's Departure For St Helena'. 
★

Cosmo Sheldrake
Wake Up Calls
Tardigrade Records
Cosmo Sheldrake draws on years of field recordings of birdsong for his lockdown release of Wake Up Calls, spread across 13 beguiling tracks with 'lead vocals' from thrushes, nightingales, skylarks, cuckoos, bitterns, owls and more. Set to a dreamy psychedelic-baroque folk pop, it all adds up to an immersive paean to the polyphonic sound world of our feathered friends. 
★

Stick in the Wheel
Hold Fast
From Here Records
Mixed in early lockdown and released in its aftermath, singer Nicola Kearey and guitarist Ian Carter dig deep for their brew of Saxon spellcraft, salty 17th-century London slang, and a musical mash-up of electro, spiky rock and acoustic for a record that sets the struggles of the past against the dystopian present. 
★

Sam Sweeney
Unearth Repeat
Hudson Records, 2020
Released just as lockdown began and featuring a crack band including Jack Rutter, Ben Nicholls, and Dave Mackay, Unearth Repeat lays down a whole new soundscape over which Sweeney's fiddle is set free to soar and dive. Mixing originals with trad source material, it's a bold advance into new sonic territory for Sweeney, who was recently an answer on TV game show Pointless! 
This article originally appeared in the December 2020 issue of Songlines. Never miss an issue – subscribe today