Tuesday, May 4, 2021
The 10 Best Live Albums
By Jim Hickson
As we wait with bated breath for live music to return in full, Jim Hickson selects ten albums that serve as a reminder of what we've all been missing during this last year devoid of in-person live performances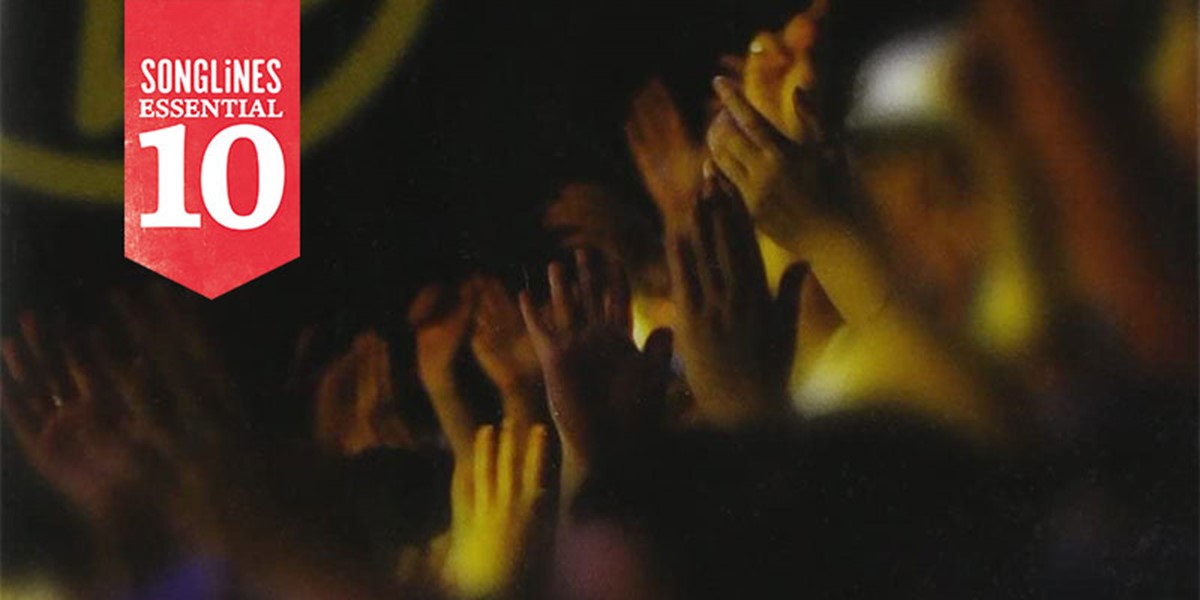 01

Nikhil Banerjee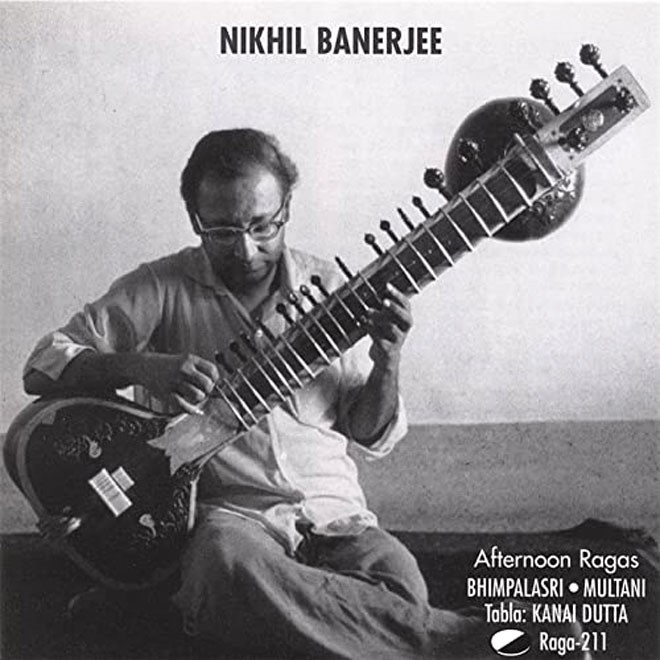 Afternoon Ragas
(Raga Records, 1992)
This performance by the sitar great, recorded in a museum in Rotterdam in 1970, is simply supreme. The opening ten-minute alap on 'Raga Bhimpalasri' is surely one of the most transcendent ever put to record. Accompanied by Kanai Dutta on tabla, Banerjee guides us through both the serenity and the fireworks of ragas 'Bhimpalasri' and 'Multani'.
---
02

Bisserov Sisters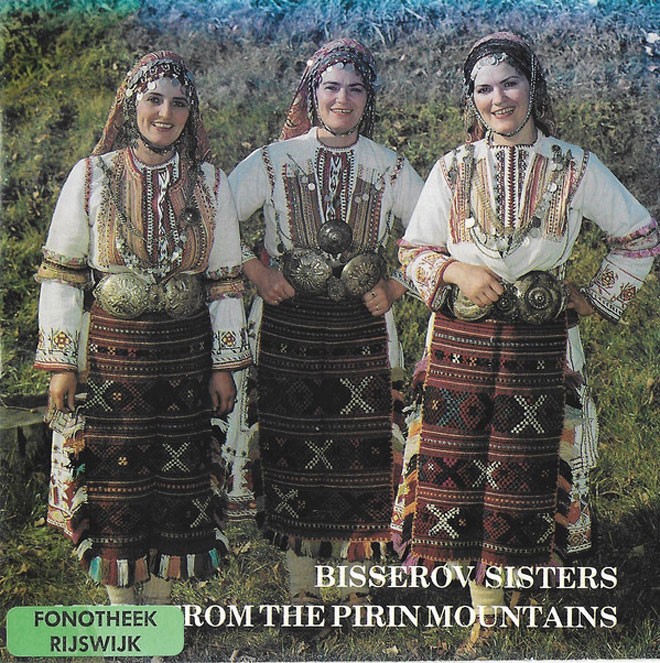 Music from the Pirin Mountains
(PAN Records, 1990)
Recorded in concert at the Paradiso in Amsterdam, the Bisserov Sisters (together with the Trio Karadzovska) give a whirlwind tour of the many folk styles of the south-western Bulgarian mountain village of Pirin, from the iconic vocal polyphony to instrumental dances and lots more in between.
---
03

Fatoumata Diawara & Roberto Fonseca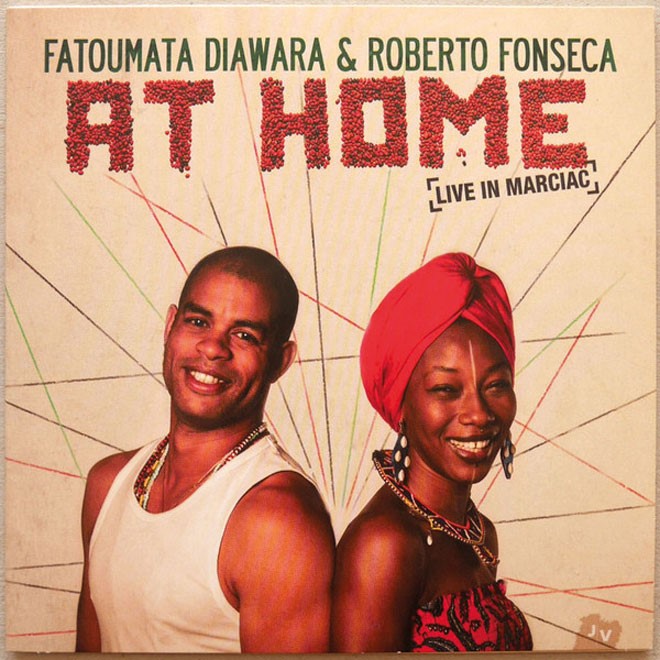 At Home: Live in Marciac
(Jazz Village, 2015)
Of many attempted African-Latin collaborations, this is among the best. Between Diawara's breathtaking voice and Fonseca's nimble Cuban jazz piano, the connection feels completely unforced and personal. Powerful and driving or subtle and sweet, the masters match each other every step of the way. Reviewed in the July 2015 issue (#109).
---
04

Oum Kalthoum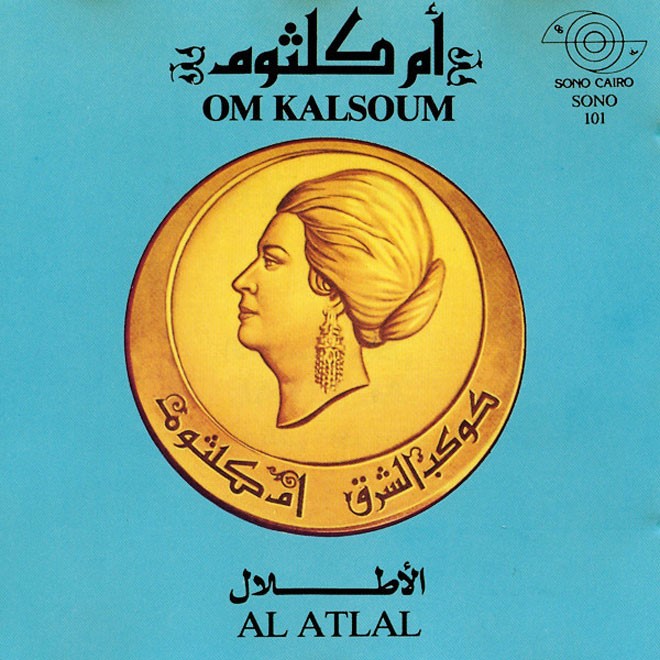 Al Atlal
(Sono Cairo, 1966)
Oum Kalthoum is one of the world's bona fide megastars, revered in her native Egypt, across the Arab world and beyond. She was known for her extended live performances, and Al Atlal (The Ruin) consists of a single 48-minute song of melancholy, despair and utter beauty. It is widely considered to be Oum Kalthoum's greatest achievement, maybe even the greatest Arabic song ever sung.
---
05

Ozomatli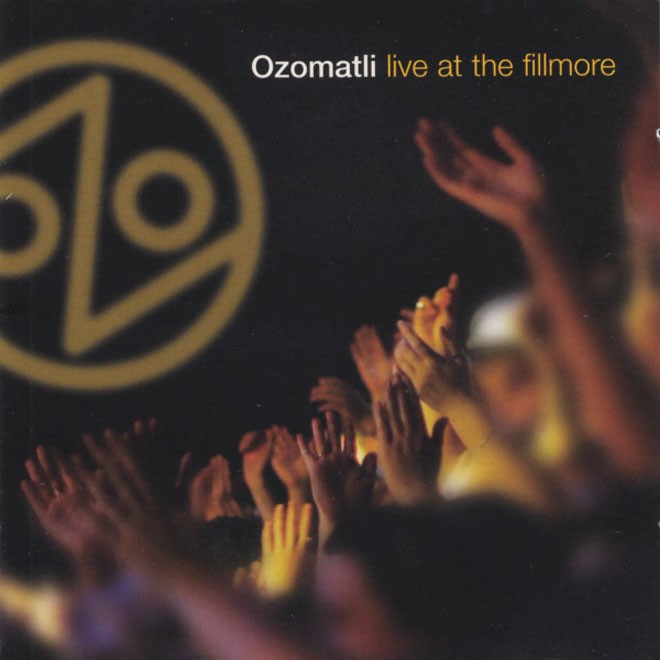 Live at the Fillmore
(Concord Records, 2005)
Mariachi, cumbia, salsa, norteño, hip-hop, funk, rock, samba and influences from every continent: it's all here. One of the greatest of all party bands, Ozomatli are known for their on-stage and in-crowd antics, as well as their social consciousness. This sweat-soaked CD and DVD set gives clues as to the dangerously high levels of ecstatic energy they bring. Reviewed in the November/December 2005 issue (#33).
---
06

Radio Tarifa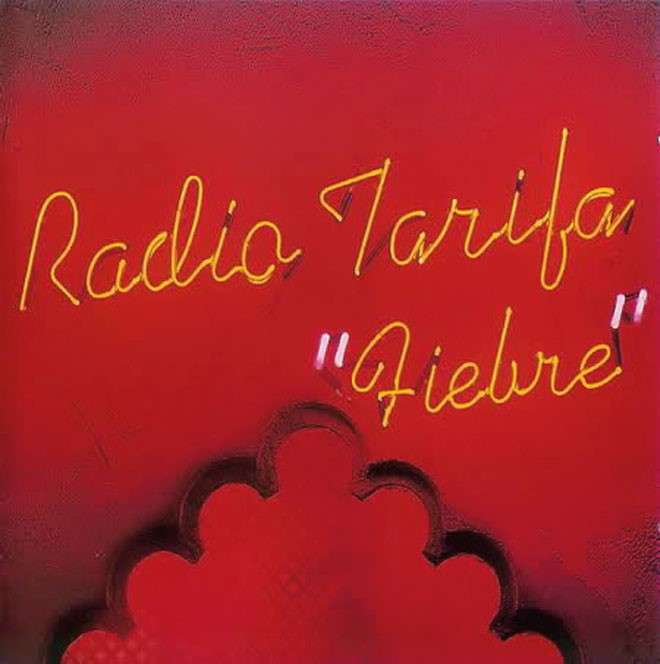 Fiebre
(World Circuit, 2003)
The Iberian Peninsula and North Africa are only 13km apart, but Radio Tarifa's music makes them feel even closer. Here, Spanish flamenco and North African chaabi become one. This retrospective concert of the group's first ten years occasionally bursts into full flamenco flame without leaving the souk. Reviewed in the September/October 2003 issue (#20).
---
07

Rachid Taha, Khaled, Faudel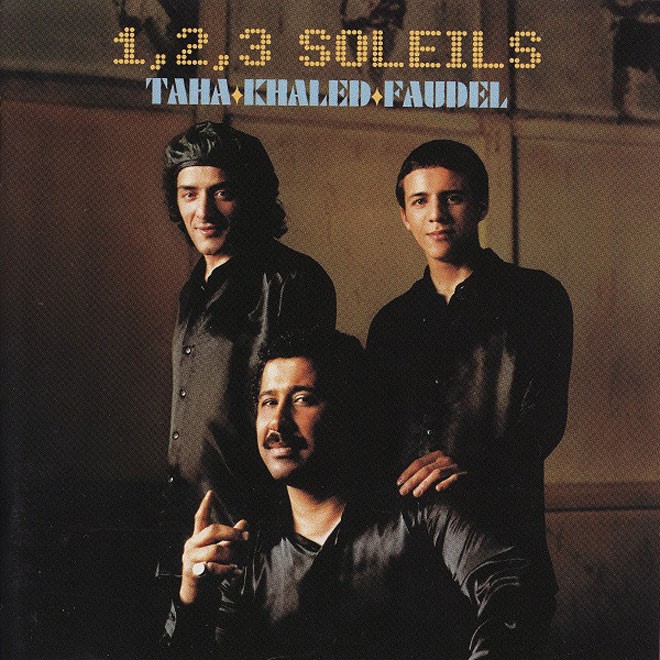 1, 2, 3 Soleils
(Barclay France, 1998)
This one-off show at Paris' Bercy Stadium by the biggest voices in rai – the king Khaled, the prince Faudel and the rebel Taha – was always going to be an epic. With a 40-piece orchestra on top of the usual rai ensemble, this is cheesy Algerian pop at its best. No wonder they sold out a stadium. Reviewed in the Summer 1999 issue (#2).
---
08

Lobi Traoré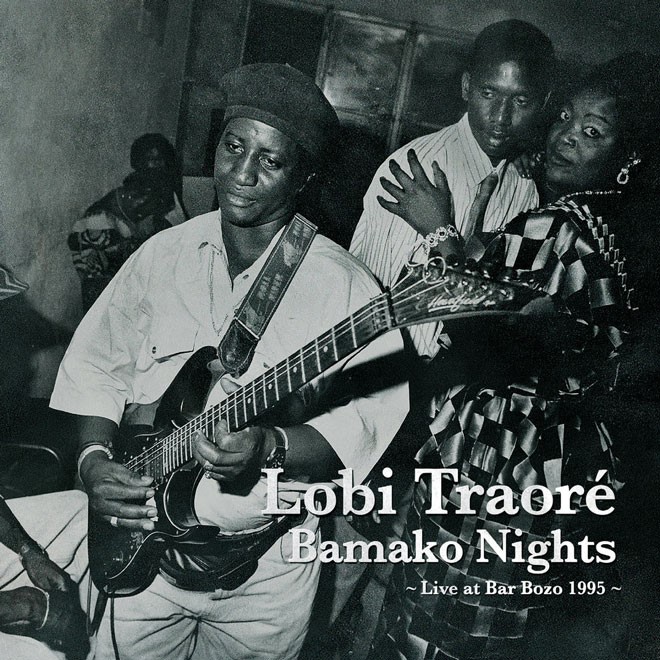 Bamako Nights: Live at Bar Bozo 1995
(Glitterbeat, 2013)
Bamako Nights presents one of guitarist Lobi Traoré's regular all-nighters in the Malian capital's grungiest venue. Traoré's electric Bamana blues is sometimes brooding, sometimes roaring, always grooving. When he goes full-on Hendrix, it seems like Bar Bozo might be the best place on Earth. Reviewed in the March 2014 issue (#98).
---
09

Various Artists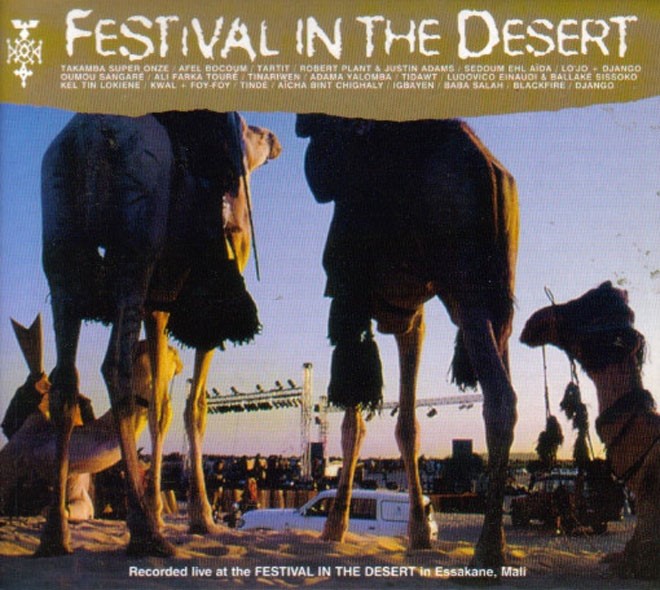 The Festival in the Desert
(Independent Records, 2003)
The Festival in the Desert is one of those legendary events spoken about in hushed, reverential tones: a stage in the Sahara desert where local Touareg musicians rubbed shoulders with Malian giants and international stars, surrounded by camel races and fire dancers. It sounds fantastical, if we didn't have recorded evidence. A Top of the World in the November/December 2003 issue (#21).
---
10

Various Artists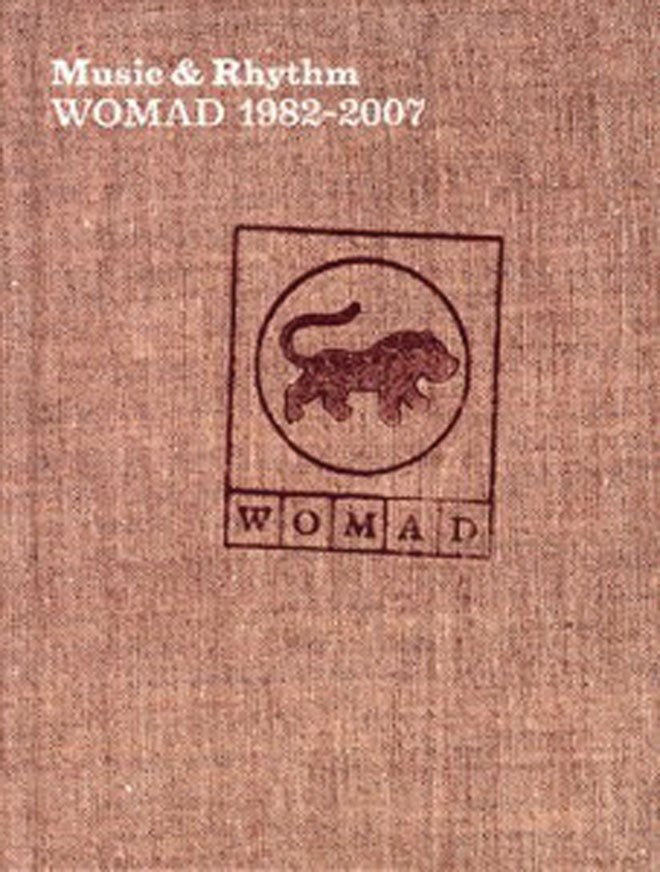 Music & Rhythm: WOMAD 1982-2007
(WOMAD, 2007)
WOMAD is the standard bearer for world music festivals across the globe, and this 25th anniversary souvenir set tells its story. Featuring rare and wonderful live recordings from throughout the festival's history, including the very first piece performed at the inaugural event in 1982 – 'Raindrops Pattering on Banana Leaves' by the Tian Jin Music & Dance Ensemble. Reviewed in the January/February 2008 issue (#49).
---
Check out our Essential 10 playlists on Spotify 
This article originally appeared in the May 2021 issue of Songlines. Never miss an issue – subscribe today