Friday, March 12, 2021
The 10 best Tabla Fusion albums
By Liam Izod
Tabla players, often confined to an accompanying role, have shone in their own right on a plethora of recordings. Liam Izod picks out some of his favourite albums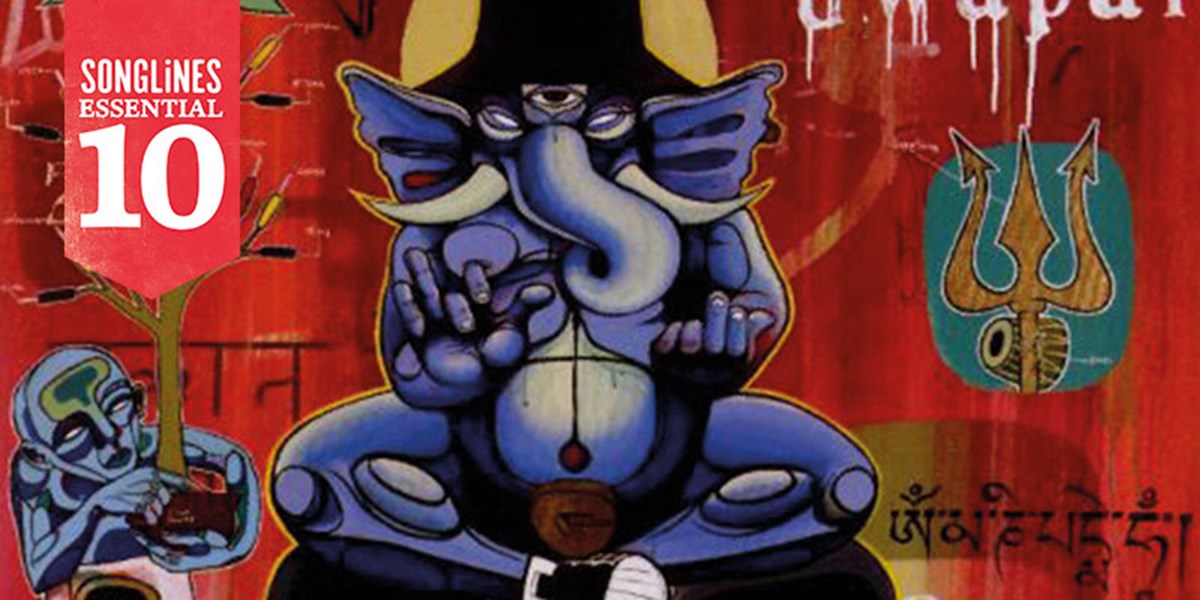 1
Subhasis Bhattacharya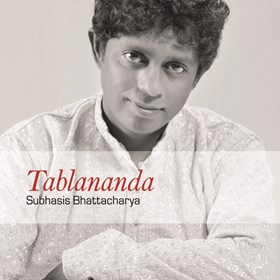 Tablananda (Riverboat Records, 2018)
Known for accompanying his slide guitar-playing brother Debashish, Subhasis leaps into the solo spotlight with this album. This markedly mature debut ranges from the Afrobeat of 'Oye Adamu' to the desert blues of 'Rubáiyát Blues' but Subhasis does not neglect his traditional roots, delivering an extended solo on 'Descendants'. A Top of the World review in #144.
2
Bickram Ghosh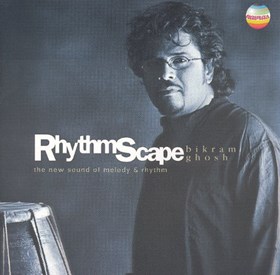 Rhythmscape (Navras Records, 2003)
Affectionately referred to by George Harrison as a 'Prince of Tabla,' Bickram Ghosh was hand-picked by Ravi Shankar for both traditional and fusion projects. Rhythmscape marks Ghosh's crossing of the Rubicon into full-on fusion. Flamenco flourishes give way to salsa vibes, and Ghosh's sense of adventure is certified by a Hindustani hoedown in 'Little Krishna'. Reviewed in #21.
3
Trilok Gurtu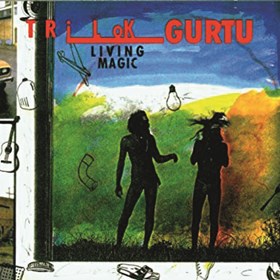 Living Magic (CMP Records, 1991)
Indian percussionist Trilok Gurtu began in the world of classical tabla and has ended up in a rhythmic galaxy of his own. Living Magic assails the listener with his percussive arsenal. On 'Once I Wished a Tree Upside Down' he returns to the tabla, duetting with the pied-piper soprano sax of Jan Garbarek to beguiling effect.
4
Zakir Hussain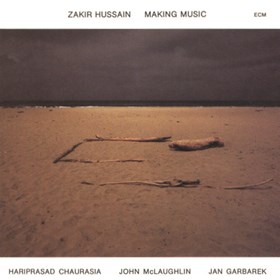 Making Music (ECM, 1987)
Tabla titan Zakir Hussain chairs an Indo-European summit of master musicians on Making Music. The coming together of saxophonist Jan Garbarek, bansuri (flute) player Hariprasad Chaurasia, guitarist John McLaughlin and Hussain represents an East/West fusion that is perhaps still unmatched to this day.
5
Sarathy Korwar feat Upaj Collective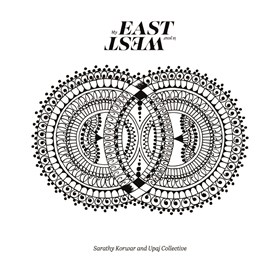 My East is your West (Gearbox Records, 2018)
Experience the Indian classical tradition of the epic live performance at it meets the jazz musician's instinct for exploration. Often the record is hypnotic, the textures of the double quintet blending together. At times it is frantic, the honk of the tenor sax chasing the elastic twang of the sitar through a series of complex runs and riffs. Tabla-player-turned-jazz-percussionist Korwar's imagination marks him as a natural successor to Trilok Gurtu. Reviewed in #143.
6
Anuradha Pal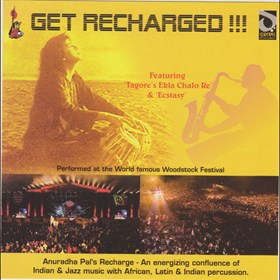 Get Recharged (Sur Aur Saaz, 2013)
Indian percussion remains a largely male domain but Anuradha Pal provides a stunning exception. Her album is energised by frenetic tabla bouncing off montuno grooves, bombastic bol vocalisations and soaring soprano sax. The unquestionably virtuosic tabla that underpins this, and all Pal's output, makes a mockery of the fact that her early attempts to receive tuition from a tabla guru were rebuffed.
7
Shakti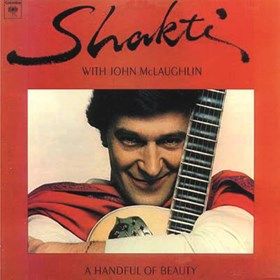 A Handful of Beauty (Columbia/CBS, 1977)
As L Shankar's ecstatic violin spars with John McLaughlin's fret-searing guitar, a young tabla player pulls their rhythmic puppet strings. Zakir Hussain has gone on to become a major tabla figure of his generation. His appetite for invention is evident on A Handful of Beauty, which begins with his voice rattling off a breathless bol in animated dialogue with fellow percussionist Vikku Vinayakram.
8
Ravi Shankar & Alla Rakha
Live at the Monterey International Pop Festival (World Pacific, 1967)
Alla Rakha is not just the godfather of the modern tabla scene, he is also the literal father of three tabla-playing sons, among them is the incomparable Zakir Hussain. In Live at the Monterey, he complements Ravi Shankar's ragas with a dazzling solo based on the 'Ektal' rhythmic cycle, dazzling thousands of Californians with the mesmeric groove of the tabla.
9
Talvin Singh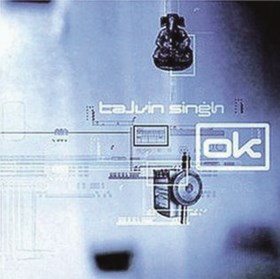 OK (Island, 1998)
This tabla tearaway blends South Asian sounds with drum'n'bass on the seminal album of the Asian Underground movement. OK's mix of big beats and bansuri (flute) netted Talvin the Mercury Prize. Glitchy electro hooks jostle with contagious melodic material and religious and cultural references.
10
Tabla Beat Science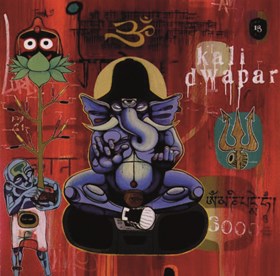 Tala Matrix (Axiom, 2000)
The Asian Underground movement reached its rhythmic zenith on Tala Matrix. Zakir Hussain convened an unholy alliance of tabla talent, which sees Karsh Kale, Talvin Singh and Trilok Gurtu duet with precision programmed bleeps and beats. The collaboration, like the Asian Underground itself, burnt bright and brief, but not before gifting us this blissful record.