Friday, February 16, 2018
Gilberto Gil: "We wanted to question how Brazilian society was constituted – the ethnic make-up of Brazil"
Gilberto Gil speaks to Alex Robinson about the 60s tropicália movement and how he has tried to bridge the gaps in Brazil's class-ridden society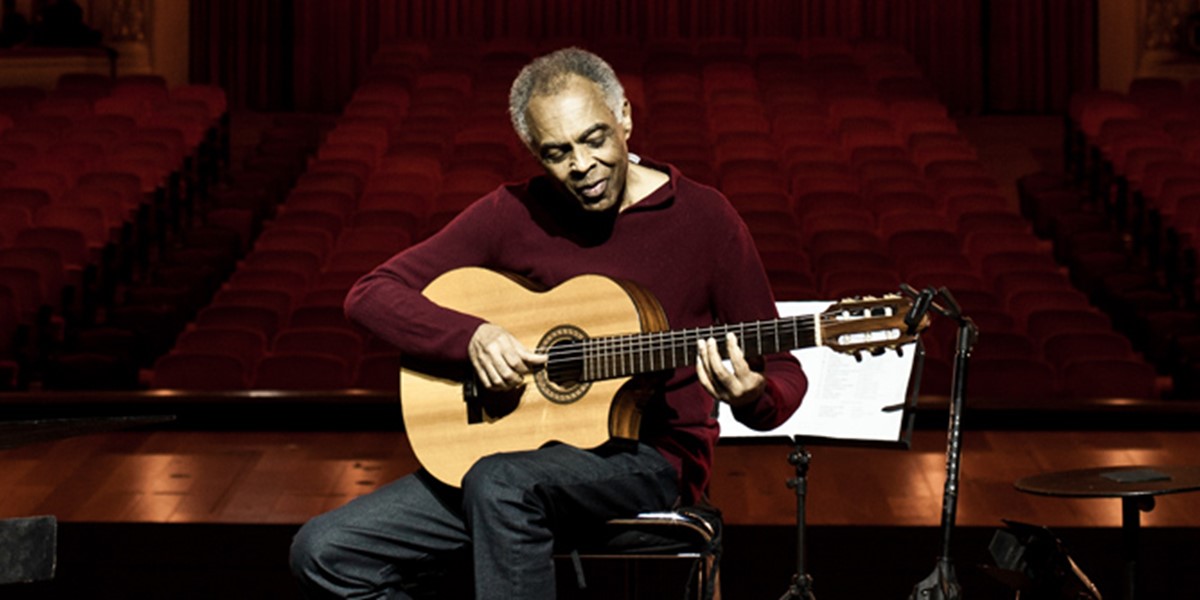 The first time I saw Gilberto Gil live was on a cold winter night in London. Designed for acoustic and classical music, the formal venue was strictly seating-only. Yet within a song Gil had a concert hall of diffident Brits up in the aisles, enthusiastically, if awkwardly dancing.
I saw him next on a warm evening at an open-air festival in Rocinha – a huge favela in Rio de Janeiro. Rocinha was at that time a dangerous place for all but locals. Here he was even more mesmerising – a soulful Svengali playing both his guitar and the huge crowd with consummate skill. As Gil played, the favela dwellers and the middle-class Ipanema kids (who had nervously ventured into Rocinha, many of them for the first time) loosened up and forgot their differences in a trance of dance. By halfway through the set the energy was as intoxicating as an overdose of Guaraná. It seemed to me that Gil, who had just been appointed Minister of Culture in Lula's government, was sounding out his manifesto – bridging a gap politicians had never managed to bridge and levelling the social differences in class-ridden Brazil through the democracy of dance and music.
There are few societies as divided as Brazil's. Even within cities, rich and poor usually meet physically only in the kitchen – where maids from the slums prepare food for middle-class families. Yet the football, the food and the myriad dances, rhythms and musical styles that make up Brazil's rich national culture ultimately derive from the humblest of roots – in the senzala slave-quarters, or in the city slums. That it is now common to all is in part thanks to Gilberto Gil. As a tropicalista and politician Gil has sought to promote shared culture – to reconcile what is often disrespectfully referred to as 'folklore' with the high culture of the intelligentsia, and to fuse these with the world at large.
"We have to ask ourselves what culture is," Gil told me when I spoke to him at his house in Rio. "It is human expression. Every gesture, every sentiment, every thought, every moment of communication between one person and another is culture. Whether it's in Europe or the Americas this culture originates from the land and the sea. It is by relating to the land, having to produce food, having to sow seeds and harvest, that people are brought together to develop language, make tools and celebrate in their free time – through art, music and dance. This is the process of culture. The baião [a seminal Brazilian rhythm] comes from debaixo do barro do chão ['beneath the mud of the earth']."
For Gil, culture is rooted in our common human experience at the most fundamental level. Such a philosophy can be said to have guided his life. And it all began when Gil first heard the baião rhythm – within the music of forró. He was a toddler in the tiny town of Ituaçu – a small rural community in the Brazilian outback, or sertão, where he grew up. "My first musical memory is of hearing Luiz Gonzaga on the radio singing 'Eu vou mostrar pra vocês como se dança o baião' ['I am going to show you all how to dance the baião']. It was in 1946 and I was four years old. I fell in love immediately and I said 'I'm going to do that when I grow up.'"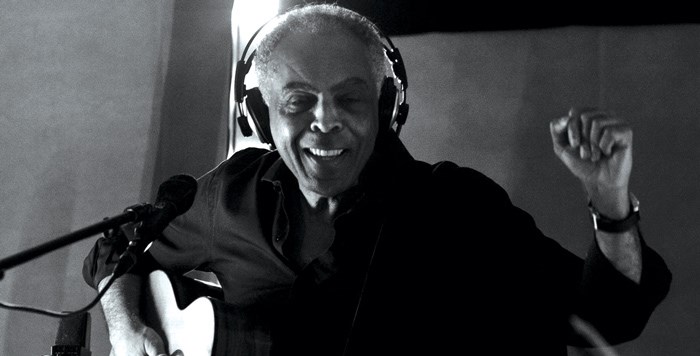 Gil clung on to his toddler dream for six years until his family relocated to Salvador, the capital of Bahia and first capital of Brazil, a city bristling with baroque churches and strongly rooted in African-Brazilian culture. The singer was ten years old. "After we moved my mother bought me an accordion and sent me to school to learn it. I studied hard for four years when I swapped the instrument for the guitar." By his early teens Gil was playing and composing his own songs and selling jingles to local radio stations. He was still strongly rooted in the sertão tradition he had grown up with, but the young singer was falling into an arty, alternative cultural scene that would take him in a different direction. In the early 60s, Salvador was a centre for musicians, writers, film-makers and artists seeking to explore the boundaries of their media. They included director Glauber Rocha, who founded the Brazilian Cinema Novo movement and won a Palme D'Or in Cannes for Deus e o Diabo na Terra do Sol, graphic artist Rogério Duarte, and a young composer who Gil met quite by chance when walking in the heart of Salvador's old city. "I remember very clearly the day I met Caetano [Veloso]. It was one afternoon when I was talking with a friend of mine in Rua Chile. Caetano came walking along the street and my friend who had just got to know him introduced us. Right from the start I thought he was a very interesting guy – very simple, very humble. Very thin! I was really struck by his intelligence and elegance. He had an interesting way of phrasing his sentences, of telling stories and all in a beautiful voice."
Gil and Veloso struck up a firm friendship and then a musical partnership. They began to frequent more avant-garde circles where they met Tom Zé, singer Gal Costa and poet and lyricist Torquato Neto. The circle they formed became the focus for a new artistic movement, which later came to be known as tropicália or tropicalismo.
Tropicália was a movement for cultural democracy. Gil and Veloso planned a radical re-invention of popular Brazilian culture. They wanted to use culture to erode the rigid stratification that divided the country. They would unite the baião and the roots traditions Gil had grown-up with in the sertão with the urban intellectual movements of the São Paulo and Carioca elite, and fuse both with the new beatnik and alternative pop culture that was spreading across 60s Europe and North America. Songs powered by samba, baião or capoeira rhythms were filled with lyrics that alluded to works by the founder of Brazilian modernism, Oswald de Andrade, and the Brazilian Noigandres concrete poets, and powered by the electric instruments of Western rock music. "We said to ourselves – let's do something new, make a new kind of music and use songs to talk about fresh things. We decided to bring everything together – traditional Brazilian musical forms like samba and baião, the new pop and rock from outside Brazil and classical music. And we wanted to include more than music too – mixing in the day-to-day cultural reality of working and rural Brazil, mixing in politics and social issues. We wanted to question how Brazilian society was constituted – the ethnic make-up of Brazil."
When Gil, Veloso and their friends moved south from Bahia to Rio and São Paulo they brought tropicália with them. And after the singers appeared on a popular music show on the TV Record channel, tropicália spread through Rio and São Paulo, which were still languid and lost in the lullaby sounds of bossa nova. Thousands gathered for concerts in Ibirapuera Park in São Paulo and on the beaches in Rio, and the movement captured the mood and spirit of a new generation. "It was similar to what happened in the US and England. It was a natural revolution coming from a new generation of children who contested and defied established parental values and structures, fuelled by young people like ourselves who had been exposed to new experiences and wanted a change."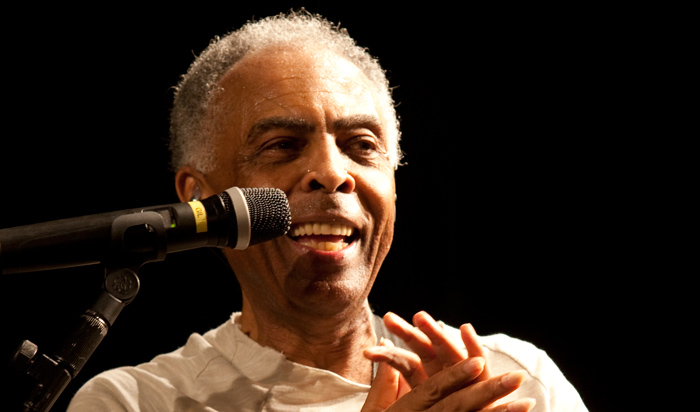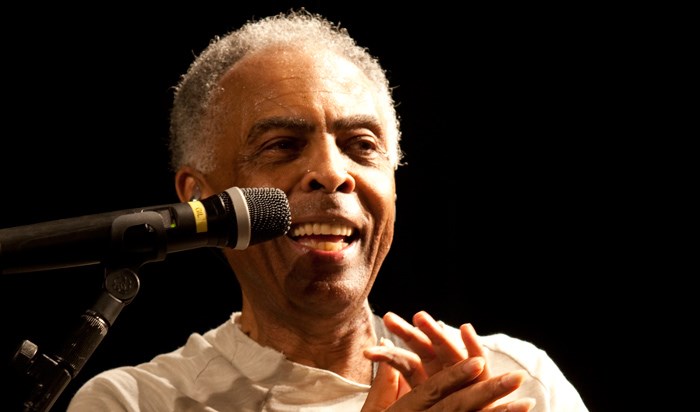 As it grew, the movement forged links with like-minded young musicians and the intelligentsia. On his first record Gil was joined in the studio by São Paulo psychedelic band Os Mutantes and composer Rogério Duprat, who had studied with Karlheinz Stockhausen and Pierre Boulez. Veloso made his first album with conductor Júlio Medaglia, who had studied with the same composers. And in 1968 the key tropicalistas came together to record an album that would effectively become their manifesto – Tropicália: ou Panis et Circensis (Tropicália: Bread and Circuses). While not directly challenging the military dictatorship in the way that Chico Buarque and, later, João Bosco and Milton Nascimento would, tropicália was deeply threatening to the conservative elements who ran Brazil. Many saw the album's title as deliberately provocative, ironically alluding to how the military government made use of popular culture – particularly football – to keep the masses happy.
The album's songs were huge hits in Brazil. But they were not received well by the military government. "There was a negative reaction to this new generation everywhere – by the establishment in England and in the US. But in Brazil we had the aggravation of having a military system, which was even narrower than the democracies of England, France or the US. We had a hard regime, a dictatorship, who were very straight and narrow-minded, with a very restricted vision. They wanted to get rid of anyone who offered a more enlightened and open view of society and the world at large. People like me and Caetano represented this view and they had to get rid of us."
Gil and Veloso were arrested in December 1968, imprisoned and then exiled to London. They were lucky; their fame was immortalised. Other musicians had their tongues cut out. "I arrived in London at about noon, immediately after the Rolling Stones had given their memorial concert to Brian Jones. Passing by Hyde Park I remember seeing a huge empty stage and piles and piles of garbage. But it really came home to me that I was in a different country by the way the landlady spoke to us. We were a bunch of Brazilians, and we would often be talking enthusiastically or laughing and singing. So now and again the landlady would come and knock on our door and ask with a very serious, stern face if everything was OK."
At first Gil didn't understand what she meant. But after a few visits he and his friends finally realised that she wanted them to be quieter. "This was very strange to me. And not just the surprisingly educated form of disapproval she displayed, but the fact that anyone could be disturbed by what to us was just a normal level of conversation. In Brazil a neighbour would never be worried or concerned about people talking and smiling and sharing human energy."
Gil returned to Brazil in 1972 with a hit album, Expresso 2222 and two big hit singles: 'Back in Bahia' and 'Oriente'. Over the next two decades his albums continued the tradition he had begun with tropicália. Gil fused roots rhythms with rock and pop and wrote songs with intricate, reflective lyrics, which examined the day-to-day life of everyday Brazil alongside intellectual questions and the preoccupations of the world at large. In 'Buda Nagô', Gil uses imagery drawn from the Afro-Brazilian religion of Candomblé to pay homage to Tom Jobim collaborator and one of the founders of modern Bahian music – Dorival Caymmi. Caymmi, says Gil, is a Buda Nagô – a Buddha of the Yoruba people – born in 'the black Rome,' Salvador. In 'Refavela' he sings that when favelas are re-invented there will be schools of samba all around the world, speaking in their own languages but all with a Brazilian accent.
In the late 80s Gil was persuaded to enter politics and was elected a city councillor in Salvador. When Lula came to power he invited Gil to become Minister of Culture in the federal government. In his inauguration speech Gil set out the agenda he had long articulated in his music, which had first become clear to me that night I saw him play in Rocinha. It was an agenda for democratising Brazilian culture. "Culture goes far beyond the restricted and restrictive domain of academic concepts and the rites and liturgy of a supposed creative and intellectual class," he said. "'Folklore' is everything not included, because it lacks currency, in the panorama of mass culture. It's produced by uneducated people, by 'modern primitives,' in a kind of symbolic ghetto of the present day set aside for all that is of merely historical interest. The teachings of Lina Bo Bardi have armed me once and for all against this dangerous mindset. There is no 'folklore.' Everything is culture."
Gil went on, as he puts it, "to update Brazil's cultural agenda and model." He implanted 5,000 Pontos de Cultura (cultural centres) throughout Brazil, which brought the internet and multimedia tools to Brazil's slum communities for the first time, opening the world to them and them to the world. Gil's initiatives helped spread samba schools, capoeira and baile funk around the globe and directly or indirectly benefited artists including Grupo Afro Reggae and Seu Jorge. Less than a generation on, hundreds of thousands of the poorest Brazilians have accounts on Facebook and Twitter.
Gil can be seen exploring the legacy of his Pontos de Cultura projects in Viramundo, a documentary he made with Swiss director Pierre-Yves Borgeaud. The film traces a voyage the singer made from Bahia to São Gabriel da Cachoeira in the northern Brazilian Amazon, and then follows him to Australia and South Africa. He forges connections with Australia's Minister of Culture (and former professional musician) Peter Garrett, and with representatives of various aboriginal and African peoples, exploring their cultural responses to conquest and colonisation. But after nearly half a century of albums and a public career as a federal politician re-inventing culture, Gilberto Gil would still say that the best way to understand him is to see him play live. For his medium is truly his message.
This article originally appeared in Songlines #94
Photos: Nos 1 and 2 by Jorge Bispo,  No 3 by Marcos Hermes