Friday, May 20, 2022
Lido Pimienta interview: "When you realise that you don't actually have to please other people, your life gets better"
By Russ Slater
It's been a tough road for Colombian-Canadian artist Lido Pimienta, but she's finally having her moment. She speaks to Russ Slater about her music and activism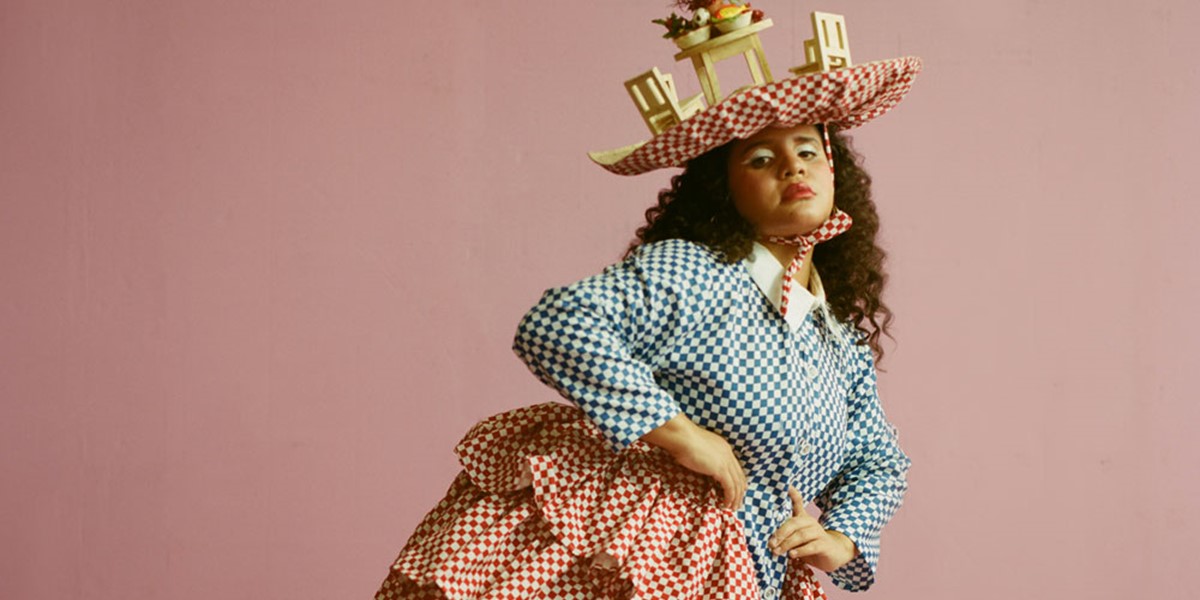 Lido Pimienta (photo: Camila Falquez)
The story that I have hanging on my shoulders, not a lot of people would have been able to survive it." I'm speaking to Lido Pimienta and she seems to be at a great place in her career. Her last album, Miss Colombia, continues to be talked about. Released in April 2020 on ANTI- records, she is finally able to get out and properly perform the songs after a certain pandemic postponed the original dates; North American shows are around the corner as we speak, followed by a European tour in the summer. She's also been busy working on a new album, just wrapped up filming a TV series, and recently composed for the New York City Ballet.
These successes and creative freedom feel like a timely vindication for Pimienta, whose story has certainly been tough, with constant battles against sexism and racism that she has often met head on, not to mention the challenge of having to navigate a music career while raising a kid. "I would bring my son with me everywhere," she confides. "I would push venues and institutions to supply me with a nanny, so that I can perform and look at the side of the stage and know that my son is safe."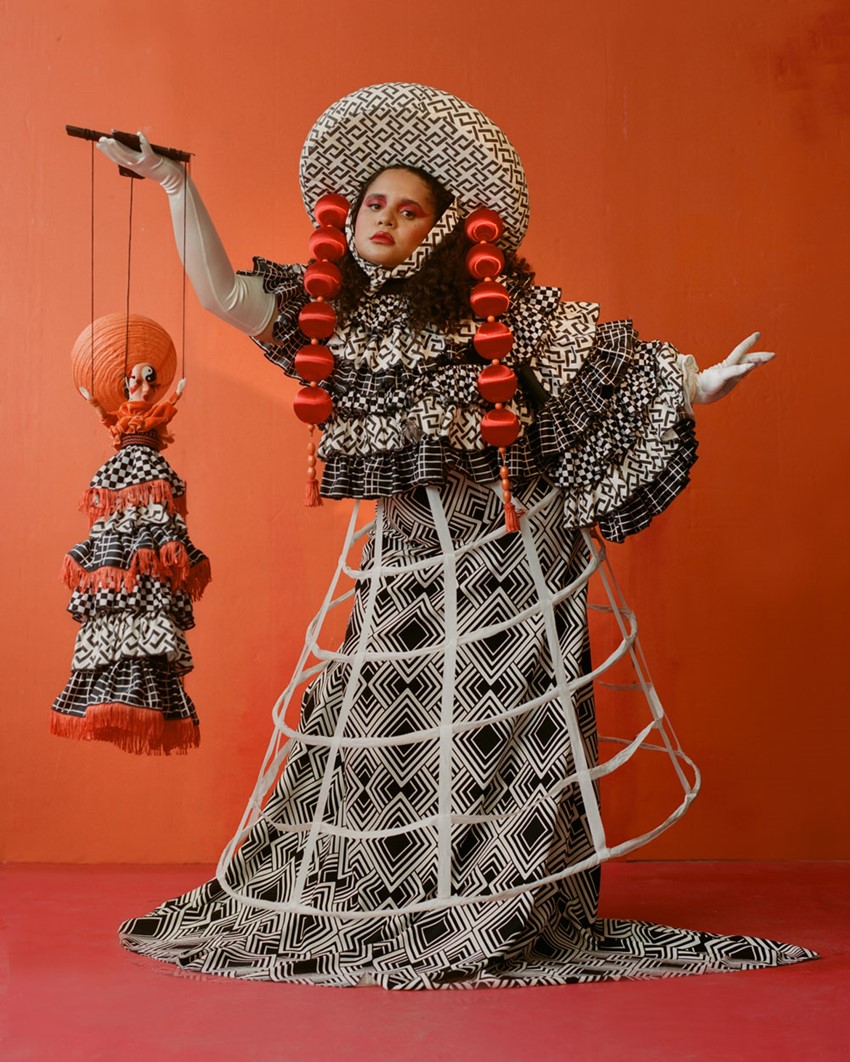 Pimienta grew up in Barranquilla on Colombia's Caribbean coast, her mother an indigenous Wayuu, her father black. When she was 14, her mother announced that she and Pimienta's sister were moving to the US due to Colombia's civil war, leaving her behind with her younger brother. Five years later, when she was 19, they were reunited after she immigrated to London, Ontario in Canada, where her family had since moved. Soon after she got married and gave birth to a son at 21 while studying at art school. "Breastfeeding by the printing press surrounded by 17-year-old white kids — it was priceless," she says.
In 2010 she released her first album, Color, produced by her then-partner. Its sound, especially on the track 'Mueve', saw her associated with a growing community of global bass producers, electronic music with a borderless outlook. But there was something else that made the music stand out: her voice. Opening track 'Humano' was a simple, a cappella lament for unity following a racist attack in Canada. It listed nationalities, and what they have in common, their humanity: 'A Canadian / and a Puerto Rican / an Argentinian / is a human.' Soon, Pimienta was in demand, adding guest vocals to tracks by Chancha Vía Circuito, Thornato, Javiera Mena and El Remolón, her gift for mellifluous, catchy melodies with a soul-baring honesty, became a trademark of Latin American folktronica. After moving to Toronto following the break-up of her marriage, she found a like-minded community of artists who she also worked with, Indigenous acts like A Tribe Called Red and Tanya Tagaq, fellow Latin Canadians Boogat and Mas Aya, as well as underground staples such as Fucked Up.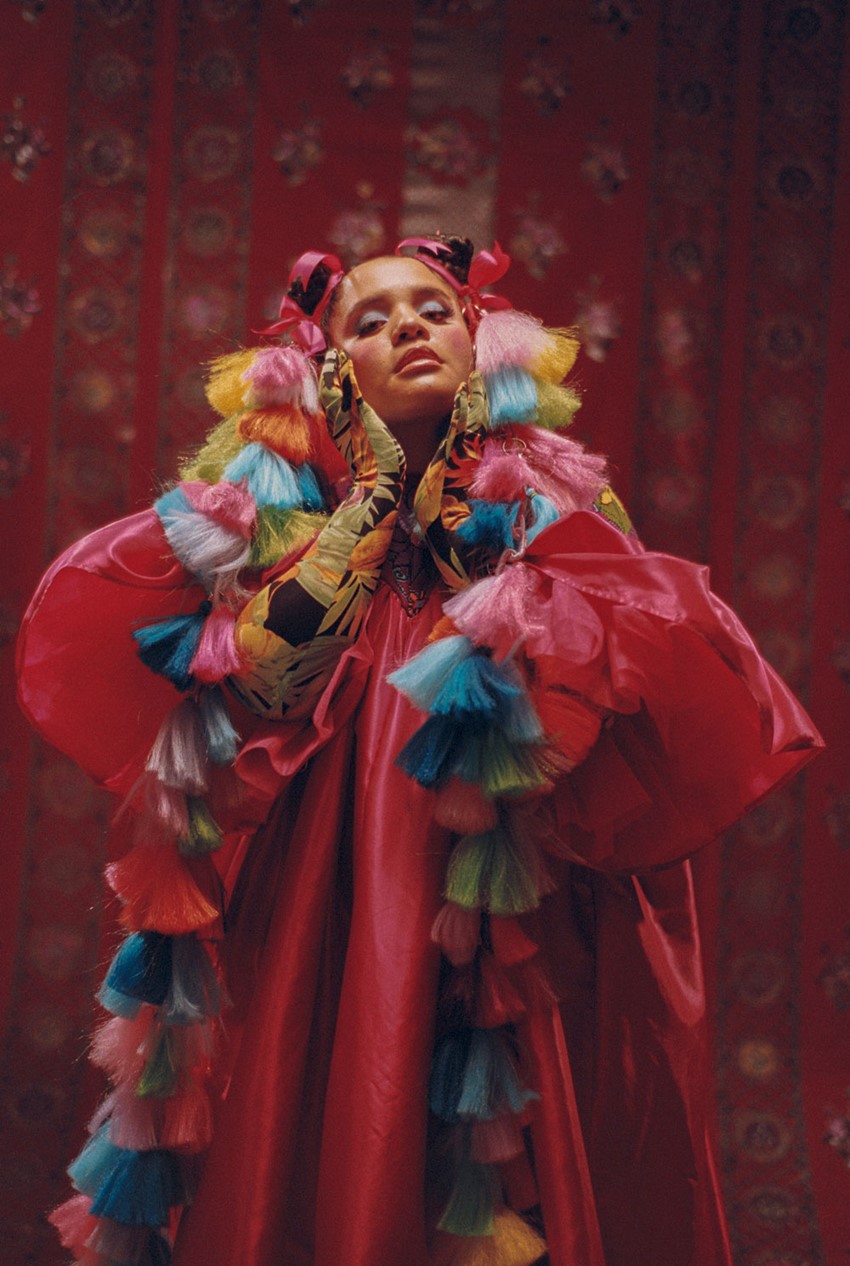 Behind the scenes, however, there were problems: "I became friends with a lot of people, because I wanted to be friends, you know? But what I didn't know back then is that these people are from the music industry, and that it is business, right? I didn't understand that music is a business. I didn't understand that if I write a song for someone, that I have rights to that song. So, that's the real way that I was exploited; you write a song, and it ends up being on an album that then gets nominated for a Grammy, but you don't see your name in the credits." She doesn't tell me the particular song, but she does cite other examples – tours that didn't work out as promised, and the constant demands of being a young woman in the music industry – as souring factors: "The pressure that I have to be very skinny, that I have to somehow look like Xena the Warrior Princess, with elf ears and a sword." Speaking of this trauma she says it "does something to you, so you either get really depressed and you don't trust anyone else ever in the world, and you say goodbye to music forever. Or you do what you want to do, and you do it your way. And that's what I decided to do." The fruition of this ethos was 2016's La Papessa, which saw her lyrically explore themes such as the death of her younger brother, the water crisis in Colombia and the end of relationships, with 'La Capacidad' capturing this in a strong anthem of independence, her lyrics translating as 'you, you, you are the man and I am the woman / but that does not mean / that my life happens for you.'
La Papessa was a surprise winner of the Polaris Music Prize, Canada's most prestigious music award (nominations that year included Leonard Cohen, Feist and Tanya Tagaq), and provided a platform for Pimienta to confront a systemic issue. Walking on stage with her mother on one side and her son on the other, she walked up to the mic and revealed she hadn't prepared a speech. "Perhaps the only thing I can say," she began, "is I hope that the Aryan specimen who told me to go back to my own country two weeks after I arrived in London, Ontario, Canada is watching this," and then she hammered home the point by congratulating her mother on "enduring white supremacy in Canada."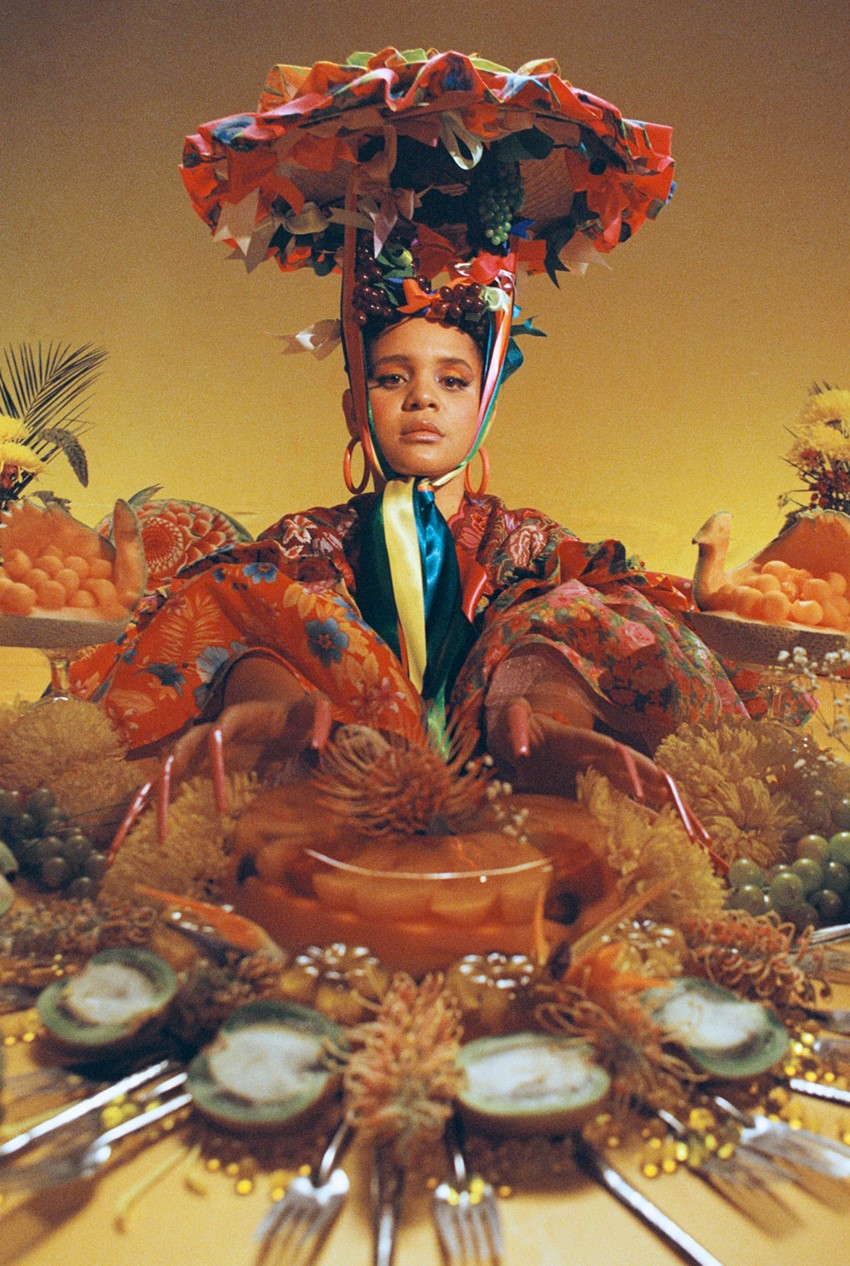 Later that year she hit the headlines again following an incident at a concert in Canada. Pimienta has long ushered "brown girls to the front," an echo of the riot grrrl movement of the 90s in which feminist US punk bands told women to come to the front, that there was a safe space there and that male aggression would not be tolerated. In this incident, an argument broke out between a white photographer and several women of colour at the front, interrupting the show and leading to security removing the photographer and the promoter later issuing an apology to Pimienta. This story was picked up by both sides of the media, the left applauding her stance and the right accusing her of white racism. I ask her if she still adopts this policy: "Luckily, most of the shows that I do nowadays, it's so beautiful, my audience is not just all white people, there's a sprinkle of brown people. Because when I want to say 'brown girls to the front' is when it's so obvious that it's not safe for the minority, they're in an ocean, and out of a thousand, there's only five brown people. That's scary, because I've been that person, right? You look around, and no one looks like you. I shouldn't even have to explain why it's necessary to do this, you know?"
If La Papessa gave Pimienta a platform in Canada, and retribution against those 'Aryan specimens,' then Miss Colombia was the moment her name became internationalised as an icon of Afro-Indigenous artistry and a Latin American musician equal to her European and North American contemporaries. The idea for the album came from the tragicomic Miss Universe contest of 2015 when Miss Colombia was wrongly awarded the top prize before the host realised he was supposed to say Miss Philippines. The ensuing fallout enraged many Colombians, and made Pimienta think about her identity. "I was like, am I still Colombian or should I just keep calm and carry on because I'm Canadian now?"

She recorded and arranged the majority of the tracks that would later appear on Miss Colombia in her home studio, with Toronto-based musician Prince Nifty taking a co-production credit. Musically, there is an openness to the arrangements, making it hard to imagine how they could have emerged from a home set-up, with the instruments, and especially Pimienta's voice, enlivened, never sounding so assuredly strident. Lyrically, tracks like 'Te Queria' and 'Eso Que Tu Haces' revisit hurtful relationships, but now Pimienta knows what she wants and why those relationships were wrong. 'Resisto y Ya' touches on the recent protests in Colombia, and 'Pelo Cucu' is about being discriminated against in Colombia for having afro hair. It's also one of three tracks that see her step out of her studio, recording in Colombia with Sexteto Tabalá, an Afro-Colombian band that had a huge impact on her when she first heard them in her teens.
The success of Miss Colombia provided a platform for her to follow other avenues, such as a TV show that she began as a joke. When the pandemic stalled her tour, she began thinking of ideas for her YouTube channel; this eventually morphed into a TV series project that's set to air later this year featuring comedy skits, pseudo documentaries and Lido's visual art, which has always been as much a passion as music. Then there's her recent work for the New York City Ballet, working with choreographer Andrea Miller, and becoming only the second woman ever to compose for the organisation. "As a non-composer to compose for an orchestra, it was a beautiful challenge. Somebody that comes from where I'm from, that couldn't be more opposite to this institution. And of course, the majority of the players in the orchestra are white; it's classical music, this is European sentiment, European metric, European everything. I would address the pit, and I'm like, 'You just have to play it like you're in love, and nothing can touch you. In the middle of the piece, the love betrays you, so channel that feeling. And then at the end, it's joy and it's celebration, because now you have a new love, and guess what? You have better sex now!' And they're all laughing, you know? The conductor and everyone loves it."
Hearing Pimienta so excited about these recent projects, as well as a new album, which I'm told is 75% done, is refreshing, especially considering the amount of abuse she has had to receive to get to this point. I wonder if that process of getting burned after releasing her first album is helping her now. "Absolutely," she replies. "It happened when I was so young. I feel invincible in a way now, because it was so dangerous to enter into a music industry where men have so much power, and they just see this cute bubbly little singer, and they all want to prey on you. When you realise that you don't actually have to please other people, your life gets better, and that's exactly what has happened with me. Hopefully the next generation of girls like me don't have to go through this, through what I experienced that was so traumatic, so harmful."
---
This interview originally appeared in the May 2022 issue o Songlines magazine. Never miss an issue – subscribe today