Wednesday, March 4, 2020
Lina: "I have my path and I don't want to erase it"
After making a couple of traditional fado albums, Lina has ditched her old artistic name and reinvented herself. Songlines went to get the story behind the transformation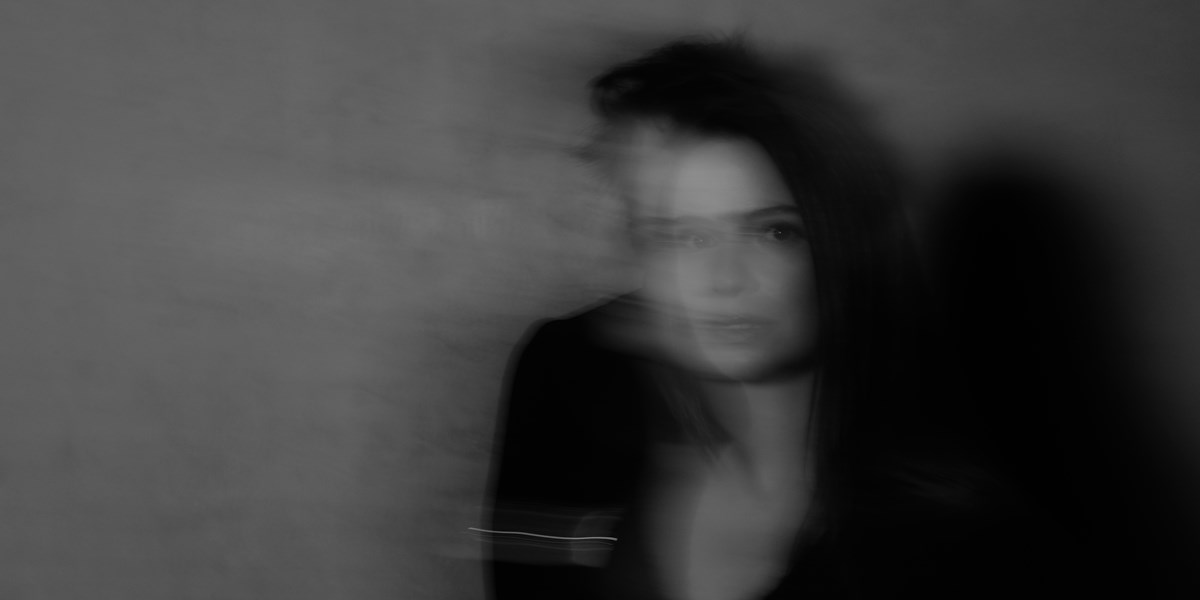 Lina (photo by Luis Mileu)
The first recollection Lina has of fado is quite an unforgettable one: her father singing 'Novo Fado da Severa (Rua do Capelão)' on the top of a farm tractor in his little village. Somehow that memory stuck with her and even though she started studying classical singing from the age of ten, fado gradually took over. For a while, Lina carried on with both her classical lessons, while also participating in the lesser-known – but quite individual and lively – fado scene in Porto. But it was only a matter of time before she could no longer deny what fate had in store for her.
It's been 13 years now since Lina joined as a resident singer of one of the major fado clubs in Lisbon, Clube de Fado, in the historic neighbourhood of Alfama. It was there that she truly learned to be a fadista and developed the deeply traditional style that would lead her to sign with Sony Music in Portugal and release her debut album as Carolina in 2014. Back then, she made quite an impression: her voice seemed to come directly from the past, sounding more like a contemporary of Amália Rodrigues or Fernanda Maria than of Mariza and Ana Moura. Three years later the album enCantado followed, although she still fell short of becoming a new sensation.
Now, however, things seem to be taking off in a whole new direction. For starters, Carolina changed her artistic name back to Lina and teamed up with Spanish musician and producer Raül Refree (a pivotal figure in Rosalía and Sílvia Pérez Cruz's debut albums). "Changing my name again has to do with my maturity," she says. "My birth name is actually Lina and this is who I really want to be. I want to be true to the audience, to be faithful to my feelings while I'm singing.
Refree and Lina hit it off immediately. After just one meeting at Clube de Fado, they went into a studio together to test their artistic chemistry, without any real plan. Refree asked Lina to sing a few fados and started to play along, trying out ideas as he learned the songs. "That decision shaped what the project would turn out to be because it was mostly based on our intuition playing together," he says. "I felt free and I wanted to offer Lina that same freedom." Refree provided her with that new-found freedom simply by addressing fado from a whole new perspective – as an outsider. He also discovered that he felt more comfortable playing the piano and keyboards rather than the guitar.
Lina feels this musical partnership, which stands apart from conventional fado, is not a true breaking point. "I have my path and I don't want to erase it," she stresses. "This is part of my musical growth and brings out even more emotion out of my singing. It really frees me." The record label Glitterbeat was quick to spot the uniqueness of the duo and decided to release Lina_Raül Refree, an album of almost exclusively Amália Rodrigues' repertoire. While Refree has expanded Lina's musical world, she has managed to keep close to her main inspiration – fado, but like you've never heard before.   
Lina_Raül Refree will be reviewed in Songlines #157
This article originally appeared in the March 2020 issue of Songlines. Never miss an issue – subscribe today!
Watch