Wednesday, February 10, 2021
Liraz interview: "I refuse to be silenced like women in Iran, who see my videos and tell me 'Thank you!'"
The Israeli-Iranian singer and actress Liraz talks to Jane Cornwell about rediscovering her Iranian roots, singing in Persian and the risks taken to fulfil her desire to record with fellow Iranian musicians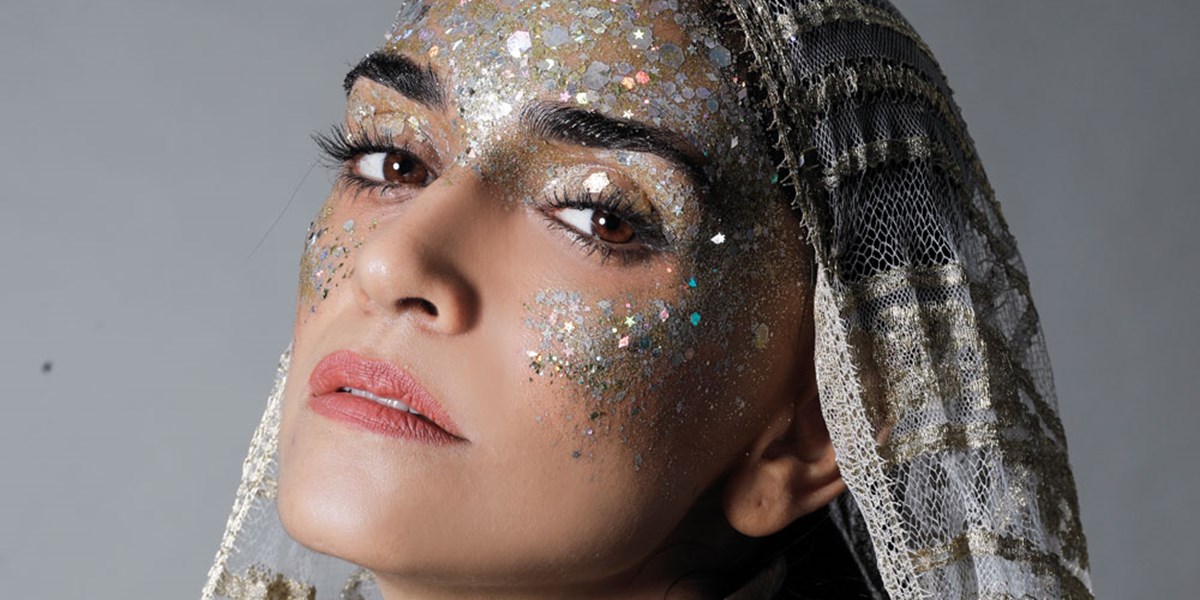 Liraz (photo: Ronen Fadida)
Hidden identities. Encrypted files. Midnight trysts between Tel Aviv and Tehran, no questions asked, no faces shown. "Sometimes all I could see on my screen was a bare wall, or a glass of water on an empty desk," says Liraz, the Israeli-Iranian singer and actress whose album Zan (Women) includes covert collaborations with Iran-based musicians and composers. "For me," she continues, "these musicians are my brothers and sisters, but our countries are enemies. If they were caught, they would be jailed... There was so much excitement about the project at the start. But then some got scared and asked me never to contact them again. That was painful."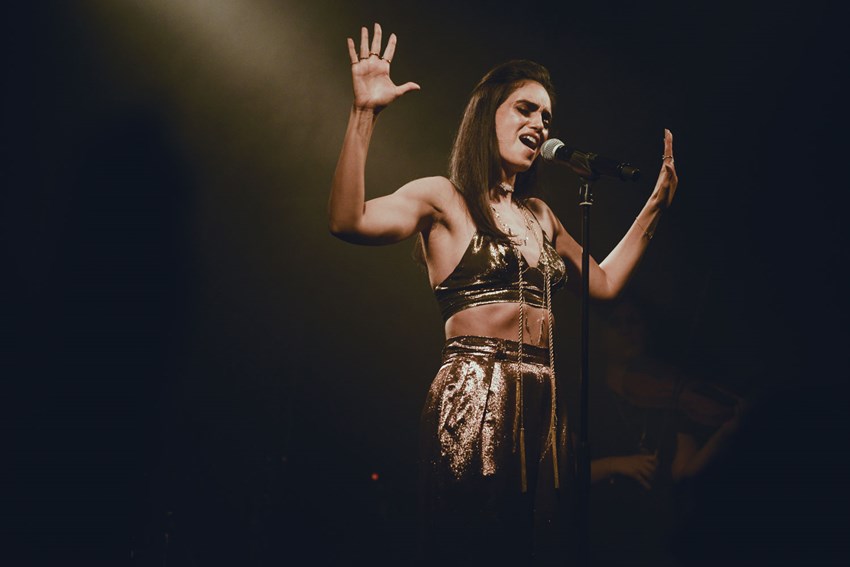 Dark-eyed and angular, Liraz is imbued with the poise that comes with national stardom (in a neat art/life twist, she's currently appearing as a Farsi-speaking Mossad operative in the Apple TV espionage series Tehran) and two NMC label albums in Hebrew (2005's LIRAZ and 2012's Only You Allowed). She is Zooming from the Tel Aviv home she shares with her film actor husband Tom Avni and their two young children. Behind her, propped just so, is her tar – the wasp-waisted wooden Iranian lute Liraz rediscovered when the pandemic hit and has been practising daily since. Next to it is the vinyl sleeve for 2018's Naz (an adjective meaning the shrewd cuteness deployed by Iranian women), a collection of mainly pre-revolutionary pop songs by female Iranian singers, and a work given electro-bounce by Israeli beat maker Rejoicer.
Sung in her mother tongue, Farsi, Naz lit up social media in Iran. Liraz (who uses her full name Liraz Charhi when she's acting) was sent videos of women dancing inside their homes to her hit single 'Nozi Nozi', chadors (Iranian burkas) cast off, faces joyous. Iranian musicians sent her clips, lyrics, melodies. Some wrote everyday. She wrote back, securely, in the first language she learned – which she calls Farsi ("It's what I'm used to"), aware that others may deem the language 'Persian' – and so the songs for Zan took shape, slowly.
"Farsi is the language of Iran, my culture," says Liraz, 43, whose parents, Sephardic Jews of Iranian-Jewish descent, left Iran for Israel with their families in 1964 and 1970 when the two countries had close ties, but when, even prior to the 1979 Islamic Revolution, being a Jew in Iran was never advertised. "I felt it was the only way I could connect to my heritage, to my grandparents. My grandmothers were engaged when they were 11 and 12 and married when they were 15; I grew up hearing so many stories about them," she says.
Her mother's mother had wanted a career as a singer, a profession long considered immoral for women: "She used to sneak out at night to watch female singers. She'd sing at clubs, at weddings and parties, grabbing the microphone even though her father, my great-grandfather, was always trying to stop her."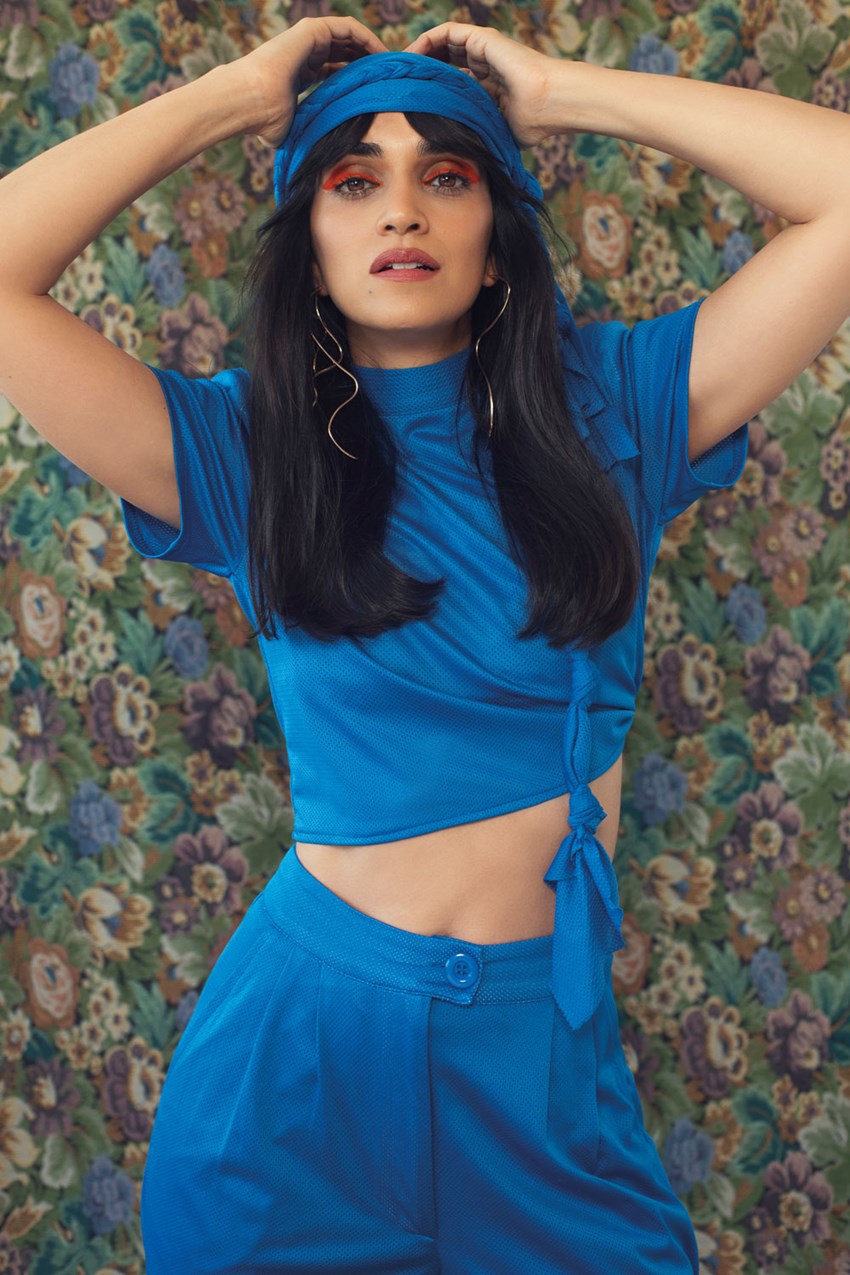 Liraz's maternal aunt is Rita Yahan-Farouz, known mononymously as Rita, one of Israel's best-known singers and actresses, who from 2011 became popular in Iran after releasing a series of Farsi-language albums. The Iranian government subsequently accused her of plotting against the state ("Where there is music, the devil cannot enter," declared Rita in a 2017 TEDxTelAviv talk. "It unlocks peoples' hearts, and I have seen this time after time for the last three decades").
"My mum has four sisters, all musical," continues Liraz, who was raised in the beachfront neighbourhood of Herzliya, speaking Farsi at home but Hebrew outside in public. She grew up dancing and singing along to the music of divas celebrated in Tehran in the 60s and 70s, the golden age of Persian pop: the classically-trained Ramesh and superstar singer Googoosh, whose miniskirts and short haircut (the 'googooshy') were widely copied, but who from 1979 until 2000 was forbidden from singing.
The Tehran-born Rita brought the young Liraz along with her to recording studios in Tel Aviv and had her babysit her children: "I was nine years old when Rita became really famous. The older I got the more I wanted to do what she did." So, while her three brothers would all go on to work at their father's textile business, Liraz took lessons in acting, singing and piano. From the ages of 11 to 14 she acted at the Habima National Theatre, then attended the respected Beit Zvi School for the Performing Arts. After a mandatory stint in the Israel Defence Forces – she was a member of the Education Corp's military band – Liraz scored a part on Israeli television, and a film role that garnered an award nomination.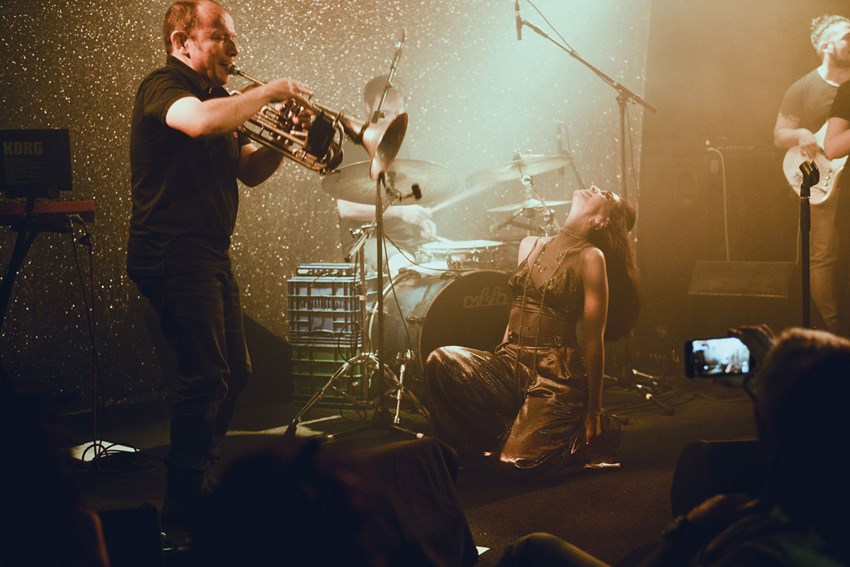 But it was the three years she spent commuting between Tel Aviv and Los Angeles, California – picking up roles alongside Sean Penn in 2010's Fair Game and Philip Seymour Hoffman in 2012's A Late Quartet – that saw Liraz fully embrace her inner Persian. "Tehrangeles." A smile. "Little Tehran. There are a million Iranians there, many Jewish. I found my second cousins. I dug into every Iranian neighbourhood, eating the food, buying traditional records with instruments like the tar, qanun and baglama and ney (flute). I felt like I was in Iran, where I've never been and don't even know, which as a girl always made me cry."
As she dived deeper into her heritage, Liraz began skipping auditions ("Too many times I was inside a room with beautiful ladies in heels, hair and make-up, maybe more talented than me, all of us competing for the same role"). At a professional crossroads, she turned to her heritage, her roots, for guidance, and on returning to Israel announced that she would henceforth only sing in Farsi. "I'd found myself," she says. "I finally understood that I am not of the mainstream, not in my personality or in my creative process. I decided to write songs that would reference Iranian music of the 1970s, which fused ethnic Iranian instruments with Western sounds, including rock and pop, along with Russian melodies from musicians who had studied in Europe."
"I wanted to integrate all of this with modern electronic music, layering the sound, and sing with the sort of raw courage and freedom you hear in the voices of 1970s Iranian singers. They were never polite or apologetic, and when the revolution happened many of them took their careers to other countries." Liraz waited two years for the right producer. In 2015, on a plane to WOMEX in Budapest, she met the man who would become her new manager. Back in Israel, he suggested Rejoicer, whose Buttering Trio – a Berlin-based outfit blending loop-based beats with live instruments to create leftfield atmospherics – Liraz knew and loved: "I told him forget what you know about me. I am rebuilding my identity to tell my story. He understood."
Her career turnaround was finely managed, both by the artist and her advisors. Shows were booked months in advance. A band on guitars, drums and violin was cherry-picked. Liraz transformed her image (complete with a septum ring), dropped her surname and released a Farsi-language version of the Ellie Goulding song 'Love Me Like You Do', whose controversial video saw her singing and dancing inside a mosque and the Grand Bazaar in Istanbul, her face covered by a sheer burka, her eyes defiant.
"At the end, when I lifted the burka, people shouted at me and kicked me out of there. I was in tears later; I felt I had done something for all women, not just for me. I refuse to be silenced like women in Iran, who see my videos and tell me 'Thank you!'"
'When I sing, I dream of Tehran/my arrows stand steady and aimed/As the lashes of my eyes/to fire for our freedom,' run the Farsi lyrics of 'Zan Bezan' (Women, Sing), a powerful new track featuring an anonymous female percussionist based in Iran, and accompanied by a 'statement film' that sees female performers in neon chadors dancing choreographed fury. Less successful, perhaps, is the cheesy desert-set video for 'Injah', a darkly upbeat number co-written with Zan producer Uri Brauner Kinrot; its message of freedom is strong, regardless.
Zan, then, delves deeper into the story that began with Naz. It's a better, more nuanced album, ranging from traditional lullabies to songs with lyrics by the poet Rumi to club floor fillers lent texture by baglamas, percussion and the input of Iranians anonymous and/or credited under pseudonyms such as 'Raman Loveworld' ("I know it is dangerous to work on this project," the latter, who found Liraz's videos on Instagram, has said. "But we are just normal people"). Liraz has kept in touch with most of the Iranian musicians. She's met some in the flesh, in Europe. "I was onstage at the Roskilde Festival when I saw a man rushing down to the front of the crowd waving a giant flag. I thought maybe it was a flag for Palestine, which I respect," she offers, reassuringly. "Then I saw it was an Iranian flag, and the man holding it… "
A pause. "Maybe we'd met before. Maybe we hadn't. There were so many Skype calls where I didn't see anyone for hours. But I had the opportunity afterwards to hug him, and I did."
"The team of Iranian musicians are like my family now. One of them just got married and I participated on FaceTime. We wanted the album to sound like it was recorded underground, and with the WAVs arriving over the internet, it does. I wanted to tell stories, and I wanted to work with musicians in Iran." Liraz's eyes flash.
"Mission accomplished," she says.
This interview originally appeared in the January/February 2021 issue of Songlines. Never miss an issue – subscribe today!