Wednesday, June 16, 2021
Mariza: every album reviewed
Mariza has revitalised fado with a poise, artistry and self-assurance that is simply breathtaking. Here are the original reviews of all of her albums to date, from Fado em Mim to Mariza Canta Amália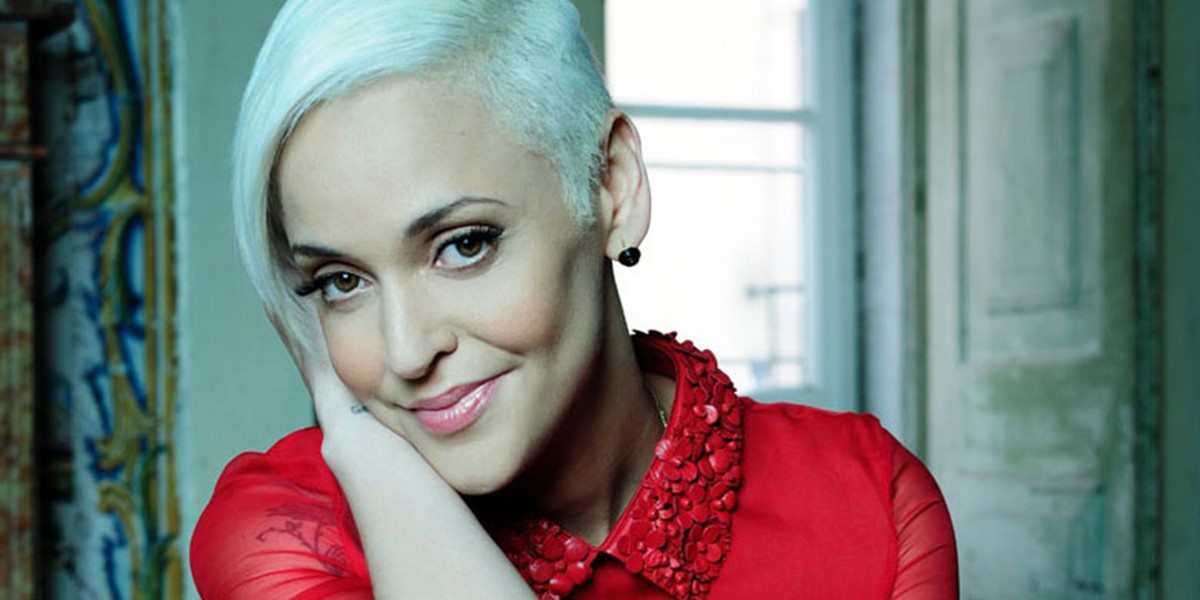 Mariza (photo by Carlos Ramos)

Fado em Mim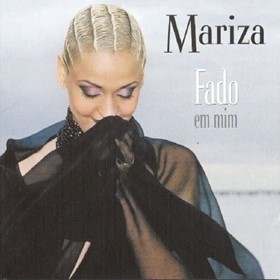 World Connection (2001)
When you consider fado's unchanging traditional form and its perennial leitmotiv of nostalgia, it's tempting to conclude that it's a fossilised genre. 'New fado' adds studio effects and different instrumentation, but it never dares to break with the nostalgia, because without that, it wouldn't be fado at all.
But the clinching problem for women fadistas is Amália Rodrigues - dead, but living on ever-more powerfully in her recordings. Mariza, like Misia before her, has been dubbed the new Amália, but on the evidence of this superb album the title is not inappropriate. This androgynous young woman may be near the start of her career, and she may not yet have the impeccable artistry of Amália, but she has just as good a voice and just as much daring.
Two of these tracks were Amália standards, and comparison between the two singers is revealing. Amália wins hands down with 'Há Festa Na Mouraria', because her version melts the heart; Mariza, needing to do something different, gets her accompanists to subvert the ballad. But with 'Barco Negro', a timelessly haunting song of inexpressible loss, it's a dead heat between the old Amália and the new, whose boldly inventive version is deeply spooky. No other fadista singing today can create this blend of purity and plangency.
Judging by the bonus track recorded, with over-assertive piano accompaniment, at WOMAD this summer, Mariza is now heading in a new direction, and she may soon discover that she's left even 'new fado' behind. We shall see. Michael Church

Fado Curvo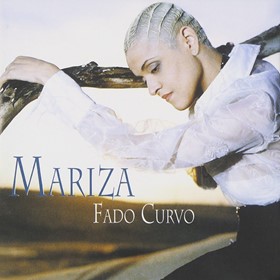 Warner Music Portugal (2003)
Portuguese fado singer Mariza rose from anonymity to world stardom in just over a year. International tours based on her debut - Fado em Mim - earned her worldwide recognition and the title of Best European Act in this year's BBC Radio 3 Awards for World Music.
Her main qualities are a great voice and an amazing presence. Like the legendary Amália before her, Mariza has the charisma of a great star. There's the haute couture wardrobe, the immaculate exotic hairstyle and, above all, an aura. Live, this diva is capable of delivering magical performances of great intensity, passion and beauty; on record, it's the combination of her excellent vocals and her new approach to an old genre that captivates. On Fado Curvo, unlike her debut, Mariza explores her own identity by working with material composed specifically for her. Curvo means 'that which is not straight' and, as the singer points out, the term applies to life, passion and music. Her bending of rules and pushing of boundaries is aided by producer Carlos Maria Trindade, of Madredeus fame, and accompaniments featuring piano, trumpet, cello and percussion as well as the traditional selection of guitars.
Mariza's 'bent fado' shows various influences: from Portuguese traditional music on the festive 'Feira De Castro' and 'Fado Curvo' to the ballad (a version of Zeca Afonso's 'Menino Do Bairro Negro'), via the atmospheric 'O Deserto', featuring a very Madredeus-style intro and a great jazzy trumpet sequence. But there are also more straightforward-sounding fados, 'Primavera' being one example.
This is a great 'new fado' album , featuring some of the best Portuguese poets. Fado Curvo bends fado forward. Isabel de  Lucena

Live in London
World Connection (2003)
Whatever heights Mariza eventually attains, the live shows Portugal's new young queen of fado gave around the release of her second album Fado Curvo in 2003 will always be remembered as a defining moment. She was exultantly discovering the full extent of her phenomenal gift; we were learning what a special and magical new voice was in our midst. The two factors came together to create a buzz that only happens once in a career - a shared knowledge and communion between performer and audience that they are witnessing the birth of a champion. It created electricity in the air on the night in March 2003 when she performed at the Union Chapel, Islington - and fortunately the cameras were there to capture it.
Accompanied by her regular guitar/bass trio, she passionately displayed her love of fado's profoundest traditions. Then, in collaborations with pianist Tiago Machado and British jazz trumpeter Guy Barker, she showed her spirit of adventure. And hitching up her skirt to reveal a stocking-clad leg, singing from the floor without a microphone, and chatting animatedly between songs, she revelled in her own theatricality as much as her audience did.
In years to come, those privileged enough to have seen Mariza at this seminal juncture in her career will count themselves blessed. Those who missed her will at least have this DVD, which is further enhanced by a couple of dramatic music videos and an interview that reveals her to be every bit as charming and intelligent as she is talented and unique. Nigel Williamson

Transparente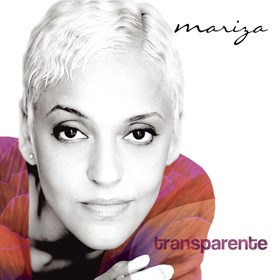 Warner Music Portugal (2005)
Shortly after the Dutch-based World Connection label licenses Mariza internationally to Virgin [now Warner Music], I bumped into one of her new label's senior executives and congratulated him on the deal. "Yes, she's brilliant," he agreed. Then ominously he added: "But she's got to start singing in English." It's a path that did Bebel Gilberto no harm on her second album last year but we should surely be grateful that the third album from Portugal's most precious musical jewel shows that she has no intention of sacrificing her artistry on the altar of crossover.
Produced in Rio by Brazilian composer Jaques Morelenbaum, long-time musical director of Cartano Veloso, Transparente consists of 14 fados all sung in Portuguese and without a guest appearance from Sting (with whom Mariza duetted on an Athens Olympics compilation last year) anywhere in sight. The acoustic instruments are still present and Mariza is singing better than ever. The slight tendency to shrillness that was her only flaw has been banished and the voice has taken on greater nuance and subtler shading, particularly evident on the sublime 'Desejos Vãos' and the dramatic 'Duas Lágrimas De Orvalho'.
Yet Transparente also finds her breaking new ground with Morelenbaum's sympathetic string arrangements, which add a smooth chamber-like texture that is particularly effective on 'Há Uma Música Do Povo', 'Quando Me Sinto Só' and 'Malmequer'. Only on the ballad 'Há Palavras Que Nos Beijam' do the strings topple over into schmaltz. For the rest it's sheer exquisiteness all the way. Nigel Williamson

Concerto em Lisboa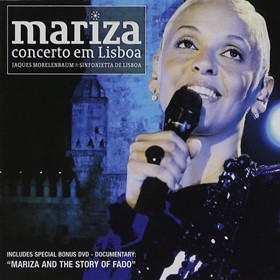 Warner Music Portugal (2006)
Anyone who has seen Mariza live will know that she is an extraordinarily charismatic performer, which is why she has already been the subject of an in-concert DVD recorded at London's Union Chapel in 2003, and also of Simon Broughton's TV documentary, Mariza and the Story of Fado. Recorded in 2005 at a concert in the gardens of Lisbon's Belem tower, her first live album is an entirely logical career move. But let us put aside her striking looks and the thrilling diva-like drama of her presence in that film and concentrate instead on the Mariza sound.
For what has been far less remarked upon than her radiant personality and inherent theatricality is the sheer quality of her voice. If her early concerts sometimes betrayed a certain shrillness, particularly in the upper register, there is not a trace of it here. Backed by the Sinfonietta de Lisboa conducted by Brazil's Jaques Morelenbaum, she is in total command of both her voice and her material, drawn from all three of her studio albums. Unsurprisingly, the selection has a natural bias in favour of the most recent, the Morelenbaum-arranged Transparente, but it is the songs from her first two releases that illustrate best her phenomenal development. Assisted by some wonderfully subtle orchestral re-arrangements, she brings both an emotional depth and a technical perfection to songs such as 'Cavaleiro Monge', 'Primavera' and 'Ó Gente Da Minha Terra' that makes the originals sound like mere demos. Her modesty is one of her most appealing traits and she will probably go to her grave insisting she will never be as good as Amália Rodrigues. But Concerto em Lisboa proves she's already up there. Nigel Williamson

Terra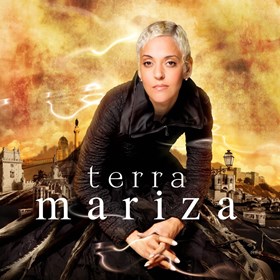 Parlophone Music Portugal (2008)
There's been much excitement over Mariza's first studio album in three years, generated both by its teasing release in her homeland months before anywhere else and a marketing hype that claims a 'new direction'.
Well, long-term fans can relax, for she sounds as captivating as ever and at the grand old age of 34 is singing with greater nuance and lucidity than ever before, while the fresh developments on display sound completely natural and fitting. The repertoire is wider and the palette of sounds broader: all 14 songs here boast different composers and only a couple of names are familiar from her past recordings. Contributors include Brazilians, Cubans, Cape Verdeans and even Sting's longtime guitarist, Dominic Miller. Yet, just as everything Eliza Carthy sings still sounds 'folk', there's something about Mariza's aesthetic that is so deeply steeped in the fado tradition that it will always be there, however far she ventures.
A loose jazziness to some of the arrangements adds a welcome extra syncopation to the more square-cornered rhythms of fado, while Miller's classical guitar lends an easy mellifluousness to three tracks. 'Beijo de Saudade' is a bid for Cesaria Evora's mantle, a duet with the suitably smokily voiced Cape Verdean Tito Paris. 'Fronteira' is an exercise in fado-meets-Cuban jazz with Chucho Valdés on piano. 'As Guitarras' is late-night Brazilian cocktail tinkling, lifted by a shimmering vocal of pure class. 'Pequenas Verdades', written by Spain's Javier Limón (who also produced) features the guest vocals of Buika and is a wonderful Iberian flamenco-fado hybrid. A special mention, too, must go to the trumpet of Carlos Sarduy, who plays superbly throughout.
All the hype turns out to be thrillingly true. Terra is an album that really does move boldly and brilliantly in new directions, while remaining profoundly rooted in fado's heritage. Magnificent. Nigel Williamson

Terra em Concerto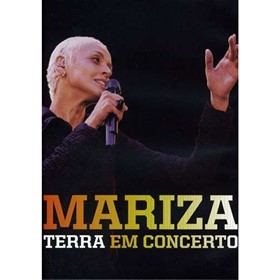 Warner Music Portugal (2009)
Mariza is such a compelling and charismatic performer that you really can't have too much of a good thing. In eight years she has released four studio albums and three concert DVDs – Live in London (2005), Concerto em Lisboa (2006) and now Terra em Concerto. It was filmed in 2008 in a 'village' called Santarem, a short distance from Lisbon, according to the blurb. Don't start imagining a draughty old village hall, though – it's a swanky-looking in-the-round venue with an audience of several thousand, who listen with hushed reverence.
To track Mariza's growth as a performer over all four DVDs is a fascinating exercise. She was pretty much the finished article as soon as she emerged, but her stage presence has continued to develop. Always a passionate singer, in her early years she nevertheless exuded an untouchable purity – almost a demureness – on-stage. Now she seems to have a new-found sensuality, performing an ass-shaking dance while singing 'Rosa Branca'.
What also distinguishes Terra em Concerto from previous DVDs is the material. Eight of the 15 numbers come from Terra, her last studio release, produced by Javier Limón. Here, however, the flamenco, jazz and morna influences he added to the recording are largely absent as Mariza's regular touring band deliver the material in splendidly traditional fashion.
A particular highlight is the duet on 'Beijo de Saudade' with the wonderfully smoky-voiced Tito Paris, at the end of which Mariza flashes as radiant a smile as you have ever seen. The other reason this is an essential purchase is that as an 'extra' we get the superb Mariza & the Story of Fado documentary made for the BBC in 2007 by Songlines' editor, Simon Broughton, which manages to combine a genuine insight into the history and politics of fado with an intimate sense of what makes Mariza such a special performer. Nigel Williamson

Fado Tradicional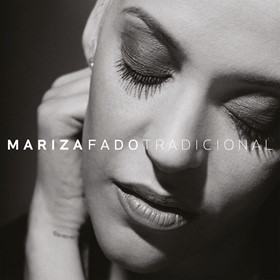 Parlophone Music Portugal (2010)
Since her 2001 debut Fado em Mim, Mariza has taken fado to a new, non-Portuguese audience and expanded its horizons by adding jazz, flamenco and Brazilian influences with non-traditional instrumentation such as piano and trumpet, without ever losing sight of the music's origins.
Her fifth studio recording, Fado Tradicional, is being billed as her 'back to the roots' album, a collection of mostly classical songs she heard in her youth, sung and played in her parents' taverna in old Lisbon. At 37, she is probably at her peak as a vocalist, so it's a timely moment for such a traditional collection, if only to silence her critics in the jealous, enclosed world of professional fado, where at times there seems to have been a surly resentment towards her success, her youth and her boldness. Here she turns to songs associated with some of the greatest 20th century Portuguese voices, including Amália Rodrigues, Reinaldo Varela and Joaquim Campos.
Her control is immaculate and her expressiveness breathtaking, capable of anguished solemnity on Amália's heartbreaking 'Ai, Esta Pena De Mim', trembling emotion on 'Promete, Jura' (sung as a duet with the great Artur Batalha) and, on the faster, more playful fados, a wonderful tenderness and joy. Yet even on such material, Mariza never sounds quite like a standard fado singer. There's an intimate sophistication, an innate pop sensibility (in the very best sense of the term) and a profound sense of her own personality that makes this collection so much more than simply a back-to-basics exercise. It's the great fado songbook, done Mariza-style. And that's more than enough to place Fado Tradicional in a class all of its own. Nigel Williamson

Best of Mariza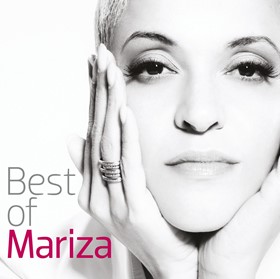 Warner Music Portugal (2014)
This really is exactly what it says: highlights from the career of the extraordinary fado singer who released her debut on World Connection, a Dutch label, in 2001, but who quickly became a fado star in Portugal. Mariza won a BBC Award for World Music in 2003 and was part of the bid that got fado recognised by UNESCO in 2011. She has now recorded five studio albums and there are tracks from each of them here, including 'Loucura', 'Maria Lisboa', 'Primavera', 'Musica de Povo' and 'O Gente da Minha Terra'.
Is there anything new for Mariza devotees? Well, there are two new tracks, notably 'Ó Tempo Não Para', a wistful song with piano. There are interesting bonus tracks featuring Spanish singers including the smoky-voiced Buika and the flamenco artists Miguel Poveda and the over-dramatic Jose Mercé – showing Mariza's success at winning over Portugal's combative neighbours. For those yet to discover Mariza, it's the ideal introduction; for the rest of us it hints at new things yet to come from the fadista. Simon Broughton

Mundo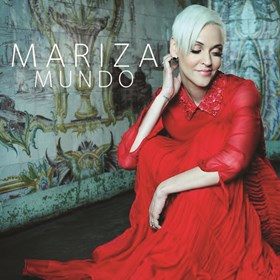 Warner Music Portugal (2015)
Mariza's last album, 2010's Fado Tradicional, was, as its title implied, a relatively conservative affair that lovingly restated a firm commitment to her heritage. After a five-year hiatus, to return with another trad-oriented album might have implied a lack of progression. But there's no chance of that here: this is a set of bold and expansive ambition, brilliantly produced by serial world music collaborator Javier Limón (Buika, Yasmin Levy, Eleftheria Arvanitaki and Anoushka Shankar among others). It combines deep fado roots with sparkling pop ballads and subtle washes of electronica.
The heartbreaking 'Sombra' and the upbeat 'Missangas' are both reassuring examples of Mariza's status as the queen of traditional fado. But the gorgeous pop balladry of 'Melhor de Mim' and 'Adeus', the ethereal 'Sem Ti' and the stunning, shimmering 'Saudade Solta', composed by brothers Pedro da Silva Martins and Luís José Martins from the Portuguese award-winning group Deolinda, find her dramatically spreading her wings.
There's a newly expressive maturity that lends her voice greater nuance than ever before. Given that she occasionally sings Dolly Parton's 'I Will Always Love You' in concert, perhaps the pop-fado fusions of Mundo should come as no surprise. But she's pulled it off with a poise, artistry and self-assurance that is simply breathtaking. Nigel Williamson

Mariza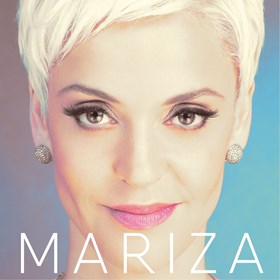 Warner Music Portugal (2018)
If Mariza's last album, 2015's Mundo, was her most 'crossover' sounding set to date, with its unique combination of pop texture and fado power, on her self-titled seventh studio album she returns to what purists might call a more traditional style.
From the opener 'Trigueirinha', a classic upbeat fado made famous by Jorge Fernando, to the exquisite melancholy of 'Quem Me Dera', written for her by the Angolan singer-songwriter Matias Damásio, the choice of songs is flawless – as, of course, is her singing of them. At 44, her voice has ripened into a more expressive and seductive instrument than ever; or, as Mariza herself characterises her mature voice, she has added 'um grão' (a grain) to her singing. The effect is like crossing the purity of Joan Baez with the emotional heft of Edith Piaf, although Mariza is far too singular a talent to sound like either.
Javier Limón produces immaculately once again; Maria da Fé and bassist Jaques Morelenbaum make guest appearances and the guitarras ring with pin-dropping clarity. Mariza sings her own lyrics for the first time on 'Oração', a gentle prayer about seeking one's way in darkness and looking for the light. Even if you don't understand a word, this is soul-baring at its most thrilling. Nigel Williamson

Mariza Canta Amália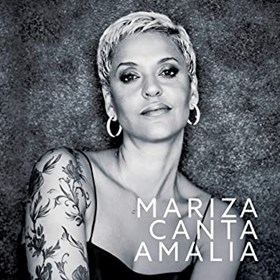 Warner Portugal (2020)
In her salad days as the young pretender, Mariza was as embarrassed as she was flattered by the comparison with the incomparable Amália Rodrigues, who reigned as the iconic queen of Portuguese fado for 60 years until her death in 1999. She would sing an occasional song from Rodrigues' classic repertoire, such as 'Ó Gente Da Minha Terra', one of the highlights of her 2002 debut album, Fado Em Mim, but feared that recording an entire album of Amália's songs would seem arrogant and hubristic. Indeed, when this reviewer put the idea to Mariza many years ago, she recoiled in horror, before eventually conceding that perhaps it was something she might undertake in decades to come, once she had the experience to back it up.
Now in her mid-40s the moment has come and, needless to say, the ten covers of songs once sung by Amália on this regal tribute are utterly glorious. Backed by gorgeous orchestral arrangements by Brazil's Jaques Morelenbaum, who makes a welcome return after producing Mariza's 2005 album Transparente, she invests these classic fados with a rich and characterful wisdom that is somehow reverential and innovative at the same time. As for her voice, one seems to write the same thing with every successive album: it just gets better with age. The timbre is a little deeper than in her youth, although she can still hit those spectacular high Cs, and she's added layers of nuance and emotional expression that means she can now stand as Rodrigues' proud and deserved successor without embarrassment. Nigel Williamson