Tuesday, July 14, 2020
Music in the time of Coronavirus
By Russ Slater
COVID-19's impact has been global and unprecedented. Russ Slater speaks to various musicians and people who work within the music community about how the coronavirus pandemic is affecting their approach to making and promoting music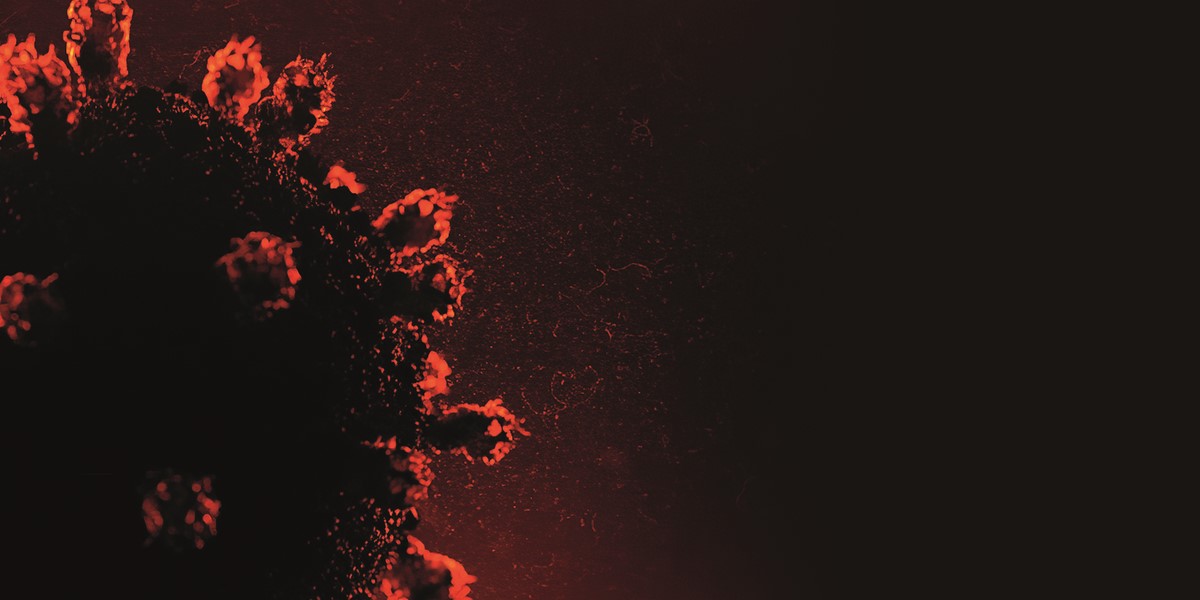 The full impact of the coronavirus pandemic and the various sanctions intended to stop its spread is impossible to fully comprehend, especially when guidelines and cultural practices are constantly evolving. But one thing for sure is that it's having an impact on the way that we consume music, and how artists and the industry are getting that music to us.
"I'm really someone who likes the warmth of human contact very much," Yilian Cañizares tells me from her parents' home in Louisiana. "But it has been necessary to adapt ourselves to this 'new normal' and do it quickly in order to survive psychologically, emotionally and, obviously, physically." Cañizares, a Cuban violinist and singer, released her fourth album, Erzulie, at the tail end of last year and was preparing for a European tour when the pandemic began. As with other artists across the world, she has had to cancel or postpone shows from the beginning of the pandemic in March, right up to the summer and beyond. "Not being able to take this music to the stage and share it with my public is terribly sad," she says.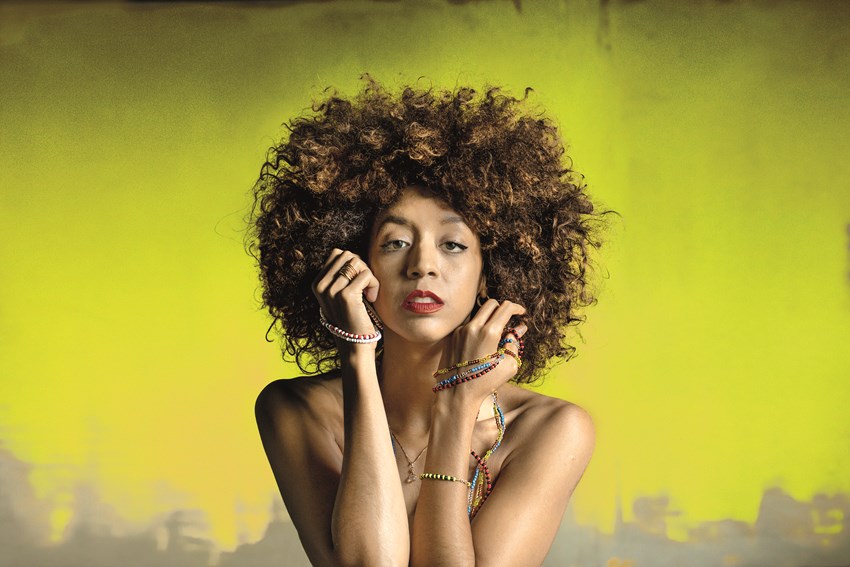 Yet, like many others she has found other ways of connecting with her audiences. She reached out to revered Cuban pianist Chucho Valdés for a live-streamed split-screen duet, and is set to continue collaborating with other artists each week on her Instagram account. She has also performed a streamed concert from her parents' house and been involved with bass player and singer Alune Wade's ambitious Homes United Project (available on Facebook). "I think my experience can be summed up by saying that I am taking the best of digital media to continue doing what I love: creating music and bringing joy to people," Cañizares reflects.
Sam Lee found himself in a similar situation with a new album, Old Wow, released in January this year (a Top of the World in #155) and ready to be promoted. "This is my main time to be recouping after four years' worth of invested time, creativity, hired-in team members and large amounts of money spent to release, tour and hopefully sell an album," he says. "It's the farmer who loses his crop situation, just it took four years to grow. Forty-six appearances have all been cancelled over the next four months." He has since taken his London-based Fire Choir virtual with communal singing every Monday via Zoom, and organised an all-star home-streamed evening of music, art, activism, poetry and prose for Earth Day on April 22).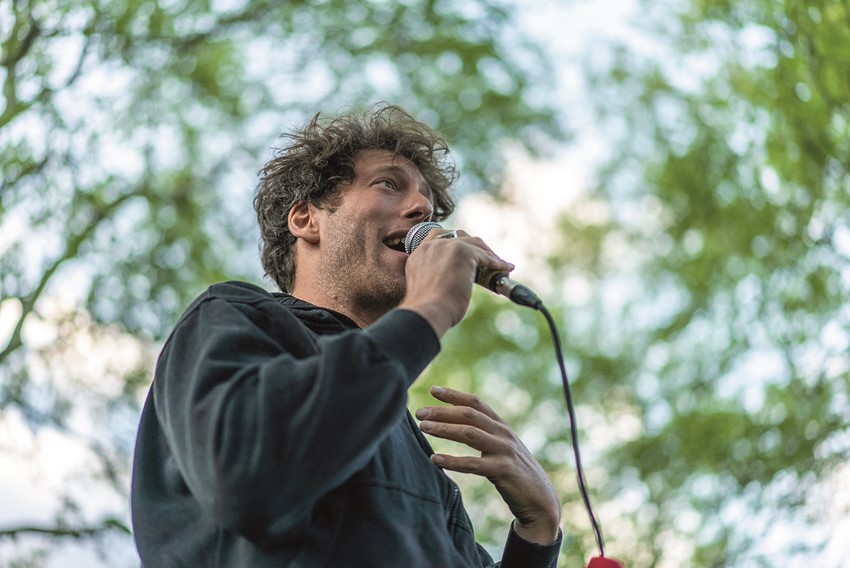 "It's amazing seeing what sort of a landscape and opportunity is emerging," Lee continues. "The ingenuity of musicians to take to their laptops, their balconies, rooftops and start to explore new ways of finding audiences, plus the ways that audiences are finding musicians has given opportunity to many who may not have had such noted success in previous times."
One way that musicians have been trying to replace income lost from live shows has been through online ticketed events, which South African guitarist Derek Gripper has had great success with. He performed three shows in one day, each at 7pm in a different time zone (see p20). "We had about 500 people and it was a great experience," Gripper reflects. "We streamed it to YouTube with a private link and then we had a backstage meet-up on Zoom afterwards. We had very nice comments during the live stream, which replaced the audience interaction." Gripper has also been able to generate income from online music lessons and through Patreon, a popular way of subscribing to creatives in exchange for regular updates and exclusive materials, which, in his words, has "exploded since lockdown."

For Blick Bassy, a Cameroonian France-based musician and one of the winners in this year's Songlines Music Awards (see p31), he sees the desire to perform online as being counter-intuitive to the need to survive: "I was talking to a musician friend of mine, saying it's cool each of you are making a live stream but do you know that we are one of the main jobs [where] this is impacting us in a hard way? Yet we're still the first trying to play for free, and we're not talking about our issues, that we need to be paid, we don't speak about that." He sees the pandemic as an opportunity for musicians to redress unfairness in the music industry, citing the streaming platforms as mainly generating income for artists with "a really young fanbase who can listen to the same song 100 times a day," and is currently speaking to other musicians and plotting a strategy to change things.
However, with many UK venues closed until the end of June at the earliest, the online move is being championed across the industry as a way of filling the promotional and entertainment gap. With the 100th anniversary event for Ravi Shankar unable to take place at the Southbank Centre in London, the organisers took the celebrations online with performances by Philip Glass, Norah Jones and Anoushka Shankar. Likewise, the Barbican are looking at ways in which they can present work digitally, but their contemporary music programmer Chris Sharp is finding the experience bittersweet: "One of the chief pleasures of working in live music is that you can assess the success of a concert by physically being in the room – and nothing matches that feeling of shared experience or gives you the same kind of immediate audience feedback."
The UK festival circuit has also been decimated this summer: Glastonbury, Gilles Peterson's Worldwide Festival, Southbank Centre's Meltdown, our very own Songlines Encounters Festival, and now WOMAD, have all been cancelled. Most have postponed until next year with the same line-up, as is the case with Orkney Folk Festival due to take place in May. Their assistant director Craig Corse reports that the "Orkney Islands Council [have] helped cover the majority of [their] expenditure," but that it's the lost economic boost from the festival for the entire Orkney community that is the most bitter pill to swallow. "It is those [local] businesses and individuals – alongside our artists and contractors – that we feel for most strongly," he stresses.
Ford Collier, a multi-instrumentalist with Mishra (pictured above and featured in #154) and The Drystones (reviewed in #148), sees this postponement of festivals as representing a double blow. He was already feeling frustrated that they didn't get as many festival appearances booked this year as they would have liked and is now seeing that the "impact will be doubled," as next year's line-ups are already decided. He has been able to rely on income from online music lessons, the odd live stream (with a tip jar), and a job with a music charity, but feels for other musicians who are unable to get financial support. "My partner in Mishra is yet to file a tax return as she finished uni last year, so she will get no support other than universal credit," a reference to the fact that the UK government support for the self-employed is related to their last three tax returns.
Aside from the musicians, venues, festivals and events promoters, there is a feeling that it will be the music industry's hidden workforce that fall through the cracks. "We're really concerned about artists and small businesses such as agents, management companies, promoters and freelancers whose business models rely, often solely, on a flow of income from live performances," says Barbican's Chris Sharp. "We're in regular contact with the people we regularly work with to try and support each other through this."
Jacob Edgar, who runs the Cumbancha record label and is curator of the Lindblad Virtual Music Lounge series of concerts, sees the deterioration of the airline industry as an additional blow. "The travel industry may find itself even more deeply impacted than the music industry, which makes it a double whammy of disaster for musicians," says Edgar. It's for that reason that he recommends his artists concentrate locally. "For most artists in our world music scene, touring often costs more than it makes," he says. "Artists who focus on their local markets and come up with creative ways of building online connections with their fans may end up ahead financially in the end if they play their cards right..." In many ways, Sam Lee concurs: "This is a time for all artists to work out how to create and service their art form from their homes in a future with less opportunity, less international travel and less governmental support."
Surprisingly, despite the uncertain picture around coronavirus, musicians and the music industry at large are not too downhearted (at least not yet), and there is a sense of togetherness in the wider music community, something that everyone I speak to is quick to stress. The willingness of musicians to perform live for free or a fraction of their live music income speaks of people continuing to do what they love and resourceful enough to survive despite the stark economic climate (a vital quality in an industry in which the creators have little power). Cultural industries have grown to be flexible over the years – out of necessity if nothing else – and this will potentially be their greatest test. The show may not be the one we were expecting, but it will go on.
This article originally appeared in the June 2020 issue of Songlines. Never miss an issue – subscribe today!