Tuesday, May 11, 2021
Piffero | Musical Instrument Guide (with Stefano Valla)
By Ciro De Rosa
Ciro De Rosa speaks to Stefano Valla of the group Bellanöva about how the shawm-like piffero tradition lives on in northern Italy's Four Provinces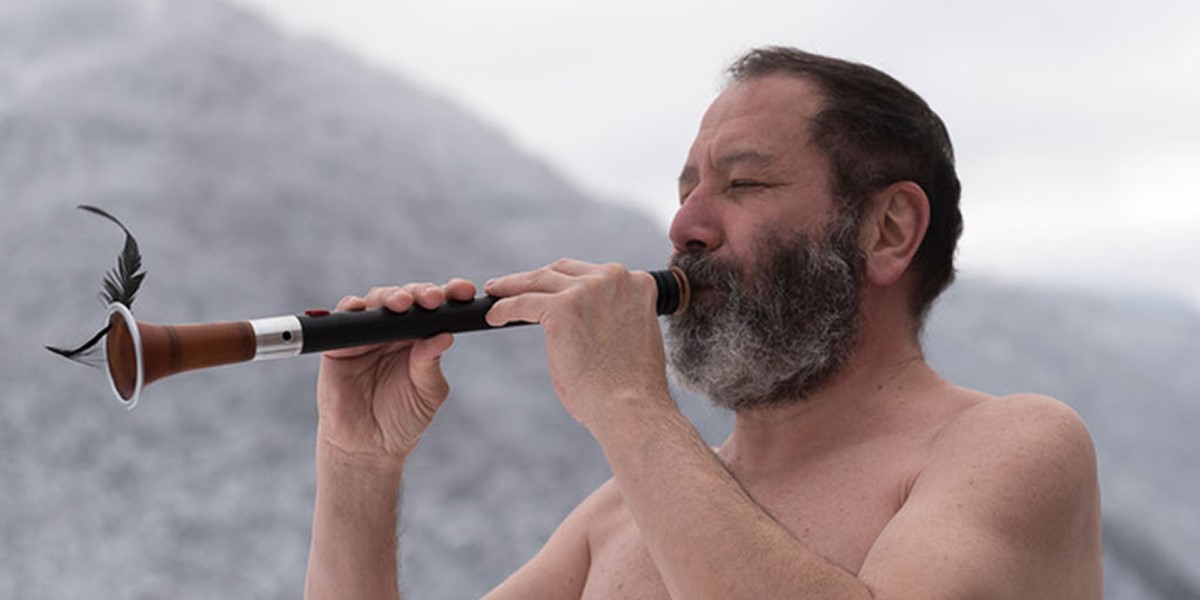 "I'm a contemporary living-tradition player," explains piffero maestro Stefano Valla, a Genoa-born musician (1962) deeply bound to the village of Cegni on the Pavia Apennines where he has been living for a long time. It's a cross-regional area that shares common cultural traits and is known as the Four Provinces (Alessandria, Genoa, Piacenza and Pavia). It's the home region of late piffero players Giacomo 'Jacmon' Sala and Ernesto Sala – the latter's playing has nurtured Valla, today's most authoritative pifferaio.
Part of a vital musical heritage in northern Italy and a cultural emblem of the Four Provinces, the piffero is conically bored with a double-reed (musotto) inserted in a brass tube, itself contained in a wooden mushroom-shaped support (bocchetta), whose cylindrical stem fits tightly into the main body of the instrument. There are eight holes, including one on the back that is closed with the thumb. The end of the pipe has a bell traditionally decorated with a rooster's tail feather, a tool used to clean and dry the reed. 
Valla started on a piffero made by Nicolò 'u Grixu' Bacigalupo, who is credited with modernising the instrument. In the early 20th century the müsa (bagpipe), which used to accompany it, was replaced by the versatile chromatic accordion. In conversation, Valla, a piffero whizz, brings to life local knowledge and explains songs, dance and ritual repertoires, and people, such as the accordionist Andrea 'Taramla' Domenichetti, a mentor whose teaching helped Valla to penetrate the realm of the piffero and to get the mythical la chaive del suonatore (player's key), a metaphor for unlocking a master's knowledge and being recognised as his heir. "In Ernesto Sala's words there were three conditions for receiving that key: profound knowledge of the repertoire received, acceptance of a role as a life commitment and the ability to create something new."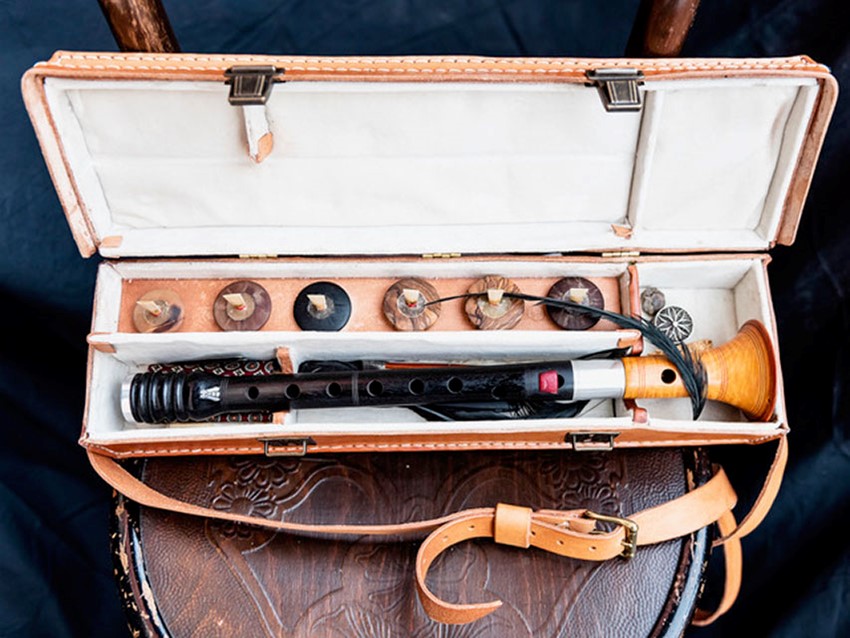 "Today, my instruments are made by Stefano Mantovani [of] boxwood and ebony, especially Mozambique or African blackwood, which show exceptional sound characteristics and stability. The piffero is in the key of G, but we are able to play in various scales; we also use mixolydian scales in old and new compositions. I have learned to build reeds, which requires manual skills and a sort of zen concentration," explains Valla. The reed is essential to the aesthetic and characteristic of the sound and must be durable to withstand hours of playing. "Think of the Carnival of Cegni, held twice a year, in winter and summer, or the local festivals. During these celebrations we can play up to six hours. So [accordionist] Daniele Scurati [and I] have developed a form of trance allowing us to [perform] without losing sound quality."
Piffero playing styles incorporate a combination of timbre variations and embellishments to give the instrument greater expressiveness. "Bright and dark sound produced through different fingerings is important while playing the same note. Moreover, tonguing strokes are crucial for melodic articulations. Vibrato also plays a key role – I'm able to produce two vibratos simultaneously. I always try to extend the possibilities of my instrument while retaining its sound and voice."  
Valla has participated in ethnomusicological research, teaches piffero and has performed in various projects over the years. His regular partner is accordionist Daniele Scurati; the pair have developed a code intertwining the old masters' lessons with their own creativity. Their new outfit is Bellanöva, a quartet involving a classical violinist and a cellist (their eponymously-titled debut was reviewed in the March issue). 
When it comes to keeping the tradition alive, Valla emphasises the role of 'active memory,' which is "the memory that requires us as musicians to transform a message from the past, whether directly experienced or not. To elaborate a sound which must be reconstructed and recreated in the present, otherwise it would no longer exist."   
This article originally appeared in the May 2021 issue of Songlines. Never miss an issue – subscribe today!