Thursday, October 28, 2021
The Greatest Albums You've Never Heard
Featuring Kayhan Kalhor, Salif Keita, Penguin Cafe, Gerry Mulligan, Astor Piazzolla, Jan Garbarek, and many more!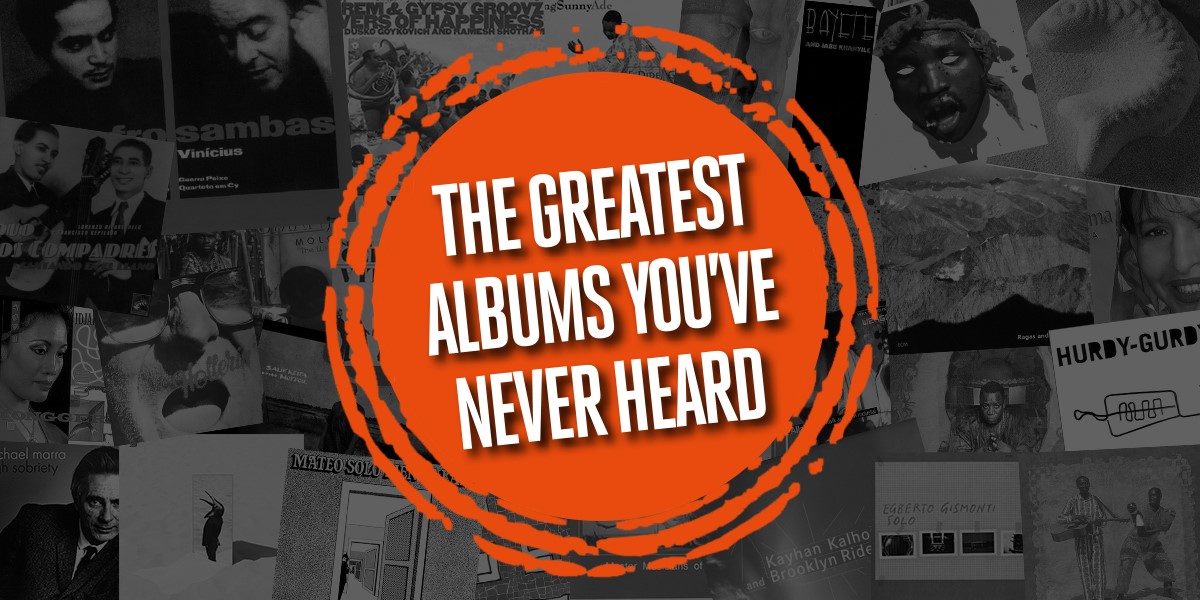 Everyone has a treasured album that seems to have sneaked in under the radar – something you might have stumbled upon by accident yet ends up becoming one of your most cherished listens. It's time these hidden gems had their moment to shine, so we've asked some of our contributors and friends to share their most underrated favourites.
Listen to our Greatest Albums You've Never Heard playlist on Spotify

Master Musicians of Tanzania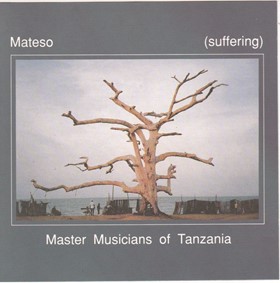 Mateso (Suffering) (Triple Earth, 1985)
Chosen by Justin Adams (guitarist and one half of JuJu)
This is a record of perfect simplicity but with a subtlety of sound and intricacy of groove that can only be described as magical. With their self-built thumb pianos, fiddles and harps, Tanzania's Hukwe Zawose and his two companions played into the night in a London studio, summoning the vastness of African skies with a gently rocking feel and a sense of harmony that is unique but somehow universal. With no overdubs, long tracks that breathe, and overlapping vocals that soar over pulses created by hypnotic thumb piano or harp riffs, the whole album sets up a timeless atmosphere that never fails to enchant. About 15 years after he recorded it, Zawose came to my London flat and we watched the Bonfire Night fireworks listening to the record. It brought a tear to his eye to hear Dickson Mkwama and Lubeleje Chiute who had both passed away by then. This is a testament to musicians whose mastery was the ability to make spellbinding music. Hukwe Zawose himself left us in 2003.
Track to try Sisi Vijana

Monobloco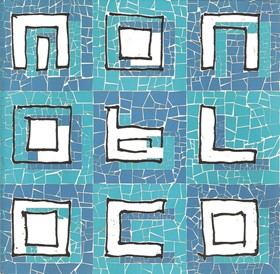 2002 (Universal Music, 2002)
Chosen by Charlotte Algar (journalist and Songlines contributor)
For the samba aficionados among us, the yearly trawl though hours of carnival footage is an all-too-familiar process. It is notoriously difficult to find good albums without knowing where to look, as anyone who has naively typed 'samba' into Spotify will have discovered. Monobloco provide the answer, and, boy, do they do it well. 2002 is an example of well-recorded, professionally executed arrangements drawing on the contemporary samba scene, and holds a permanent place in my weekly listening. This marked the beginning of Monobloco's gradual commercialisation; powerful electric guitar lines contrast with traditional sounds – the berimbau and classics like 'Salve a Mocidade' will provide some comfort to purists. Monobloco's widespread influences have had a big impact on other Brazilian samba schools, which increasingly include grooves such as samba-reggae, samba-chame and maracatu in their performances. 2002 is a taste of carnival without the rotting pineapples.
Track to try Maracatu Embolado

Idjah Hadidjah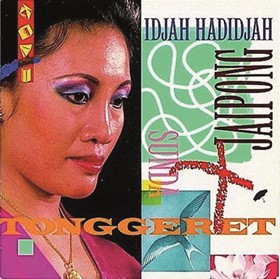 Tonggeret (Nonesuch, 1987)
Chosen by Joe Boyd (record producer and writer)
Some great recordings have been made by reformed rock'n'rollers who go back to their roots: one such is Tonggeret by the Sundanese singer Idjah Hadidjah. The rocker in question is Gugum Gumbira, who spent two years in the 1970s wandering around the villages of western Java studying traditional dance forms, then created the jaipong craze that lasted about ten years. Jaipong, like bebop, is an onomatopoetic hint at the sound of the drums that accompany it. Young urban Javanese loved learning the sexy village dances that originated as a way for travelling prostitutes to drum up business.
Gumbira's pop background means the mixes are hip, seductive and three-dimensional, not at all like an 'ethnic' recording. When marijuana is eventually legalised in your country, try lighting up a spliff, putting on the headphones and chilling out to the title-track; it's a heady blend of gongs, drums, hypnotic vocals and spike fiddles. Yale Evelev, who later ran David Byrne's Luaka Bop label, returned from Indonesia with these tapes in 1987 and convinced Nonesuch to release them. The album's not exactly 'world music mainstream' and it didn't sell much, but no hip household should be without a copy!
Track to try Tonggeret

Boris Kovač & LaDaABa Orchest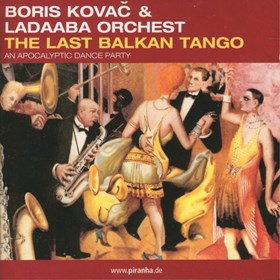 The Last Balkan Tango: An Apocalyptic Dance Party (Piranha, 2001)
Chosen by Simon Broughton (Songlines editor-in-chief)
After a theatrical gong strike, a megaphone voice yells 'La Danza Apocalypsa Balkanika' and we're launched into a swirling, larger-than-life cauldron of instrumentals in an apocalyptic dance party. This is Serbian composer and saxophonist Boris Kovač's surreal and unforgettable response to the break-up of Yugoslavia. Yes, there are tortured squeals on the clarinet and laments on the accordion and violin, but the predominant sound is the tango. In true Balkan style, Kovač's answer to the crisis is to dance and drown his sorrows. In 2001, perhaps this wry look at the brutally painful war, only just over, was too soon and too cynical, with Kovač playing his seductive sax melodies like a sleazy nightclub host. But with distance the album, with its George Grosz-like Weimar Republic artwork, has a cathartic power that most definitely endures.
Track to try Ending

Umanji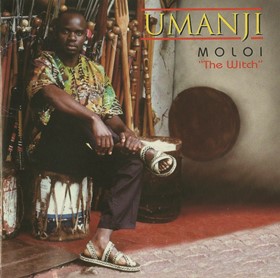 Moloi (The Witch) (BMG Africa, 1999)
Chosen by Diane Coetzer (journalist and Songlines contributor)
In 1999 an album arrived in South Africa that shrugged off any attempt at classification with ten songs gleaming with an originality not seen in the nearly two decades since. Instead of staking his sound in the fertile Limpopo province where he grew up, Umanji mined a deep seam that ran from West Africa to South Africa – and in the process emerged soulful, stirring songs that easily placed him alongside the likes of Baaba Maal and Salif Keita. He once told me it was in the silence of nature that the melodies – melancholic on 'Butirisenga', graceful on 'Mhani' and sparkling on 'Power of Love' – found him. He effortlessly matched these with observational lyrics of the dynamics that played out in his home village in Zebediela. By 2008, Umanji was dead from an AIDS-related illness, but had released a further three records to create an enduringly singular body of work.
Track to try Moloi (Witch)

Ekrem & Gypsy Groovz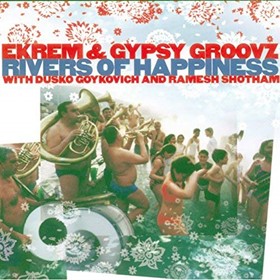 Rivers of Happiness (Enja Records, 2002)
Chosen by Garth Cartwright (journalist and Songlines contributor)
This album slipped out in 2002 and attracted little notice. Odd, considering it is an exquisite recording and enthusiasm for Balkan brass was then at its height. This is Balkan brass at its slowest and most reflective: none of the mad oompah riffs or covers that get audiences jumping about. Instead, the music here – from a southern Serbian traditional brass band – has an eerie, twilit mood to it, reflective and very atmospheric. Noted Yugoslav bebop trumpeter Duško Gojković was drafted in to join sessions, as was Indian percussionist Ramesh Shotham; both contribute without overpowering. I love the rich, sour tones and effortless ensemble playing here. Ekrem's mournful trumpet suggests a weary Balkan blues. Superbly recorded, every one of the 12 tracks here possesses a startling identity. On hot summer nights I put on Rivers of Happiness and let the sound drift across me, languid and elemental.
Track to try Čoček Sreće

Eardrum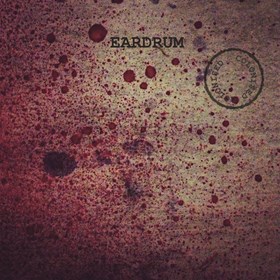 Colonised (District Six Records, 2014)
Chosen by Alex de Lacey (journalist and Songlines contributor)
From the moment my ears were graced with its thunderous opener, 'Astrobeat', I knew Colonised was something special. The brainchild of percussionists Richard Olatunde Baker and Lou Ciccotelli, the Eardrum project is a masterful marriage of rhythmic styles from across the globe. Harvir Sahota Singh's tabla adds weight to every syncopated passage while Rasaq Ayandele's work on the omele batá drum cuts through the canvas with a distinctive high-end agitation. Colonised is a relentless journey, with frenetic horn lines aplenty, and stunning vocal appearances from Saba Tewelde and Helen Isibor-Epega. Eardrum was initially born out of a passion for West African drumming with a free-jazz sensibility, but it offers so much more. While their early excursions were far more tentative, this is a mature and timeless statement.
Track to try Trojan Horse

Various Artists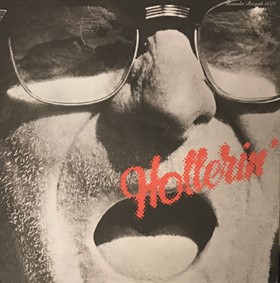 Hollerin' (Rounder Records, 1976)
Chosen by Doug DeLoach (journalist and Songlines contributor)
The surest, quickest way to clear your house of unwanted visitors is to put on this album. Recorded in 1975 and 1976 in Spivey's Corner, North Carolina, site of the annual National Hollerin' Contest, Hollerin' is the first album released by Rounder Records. Although related to familiar yet unusual vocal traditions such as yodelling, make no mistake, as multi-time champion Leonard Emanuel explains: 'Hollerin' is a different thing altogether. It's not yodelling and it's not calling hogs.' The singing showcased in this fascinating collection was derived from Germanic, Scandinavian and Scots-Irish roots. Honed over a few hundred years across the hollers, hills and fields of Appalachia, it is often described as the modern descendant of the oldest form of human communication. Regardless of ancestry, once heard OB Jackson's version of 'Shortnin' Bread' and Dan McLamb and his three-legged dog Percy performing an untitled duet cannot be unheard.
Track to try Hollerin' on the Way to See a Girl

Bayete and Jabu Khanyile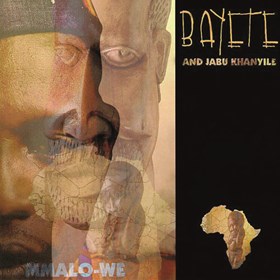 Mmalo-We (Mango, 1993)
Chosen by Robin Denselow (journalist and Songlines contributor)
Jabu Khanyile, who died in 2006, was one of the great South African singers of the 90s. He was remarkable both for his laid-back, soulful style and for his ability to mix township styles with soul and echoes of anywhere from West Africa to the Caribbean. He argued that the new post-apartheid South Africa needed new music that provided a reminder that there were now no barriers. And he achieved just that with a set that kicks off with the gloriously cool title-track, in which his charming vocals are matched by fine harmony singing from the band. There's also a dash of tuneful reggae on 'Africa Unite', while 'Culture Disgrace' is a thoughtful burst of tuneful South African pop. Two years after this album's release, Nelson Mandela could be seen dancing to the band at the Royal Albert Hall during his state visit while the Queen, at his side, briefly clapped along.
Track to try Mmalo-We

Dúo Los Compadres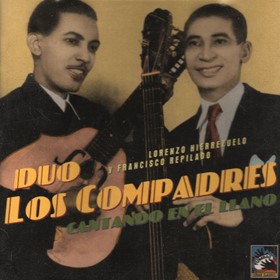 Cantando en el Llano (Tumbao Cuban Classics, 1995) 
Chosen by Lucy Durán (producer and ethnomusicologist)
These songs, recorded in Cuba between 1949-51, are a classic example of old-style trova, one of the roots of son montuno, Cuba's infectious dance music. The Compadres (pronounced 'compays', meaning 'Godbrothers') were two creative Cuban trovadores. The group was founded in 1948 by Lorenzo Hierrezuelo, a singer, guitarist and composer. Known as 'Compay Primo' because of his higher voice, his musical partner was his cousin Francisco Repilado (Compay Segundo), who sang and played tres and later become famous around the world for his song 'Chan Chan'. The duo's nasally voices in tight thirds, their upward yodels at the ends of phrases, their rocking rhythms, interlocking strings and their light-hearted verses are at times almost reminiscent of The Everly Brothers, but with a whole lot more syncopation. 
Track to try Hey, Caramba

Felix Laband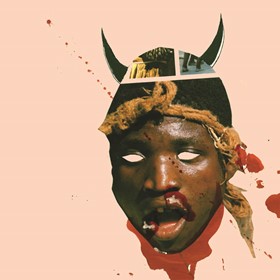 Deaf Safari (Compost Records, 2015)
Chosen by Derek Gripper (South African guitarist)
Felix is one of my favourite South African musicians. He is playful, irreverent, transcendent, austere, post-political, concerned with identity only inasmuch as how being concerned with identity yields challenging art. There was a silence before Deaf Safari's release, and Felix obviously had his ears open. It was during these ten years that South Africa moved from the initial post-Mandela years to the madness of the Zuma years, when we had to be reminded of communities and problems that refused to fit into or be assuaged by the ideology of the Rainbow Nation. Felix captures this time in a portrait of a South Africa that few outsiders have access to. We are dropped without warning into an archaeology of political, religious, sexual and emotional landscapes. But all of the above aside, what is most enlightening and energising, is that Felix manages to make an album that deals with the underworld of our psyches while still creating music you can listen to in the car.
Track to try Ding Dong Thing

Kayhan Kalhor and Brooklyn Rider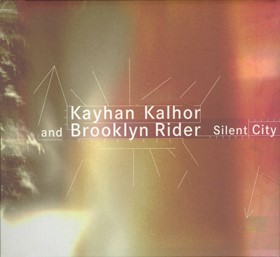 Silent City (World Village, 2008)
Chosen by Jo Frost (Songlines editor)
Anyone vaguely familiar with Iranian music will inevitably have come across the kamancheh master Kayhan Kalhor and I could have chosen any number of his albums. But it's this release with the New York-based string quartet, Brooklyn Rider (think a hipper, younger version of Kronos Quartet), which I come back to time and time again and makes the hairs on the back of my neck tingle. Kalhor and the quartet met in 2000 when they were part of Yo-Yo Ma's Silk Road Ensemble. It kicks off with 'Ascending Bird', which sets off at a cracking pace featuring santur player Siamak Aghaei. But it's the title-track that is the album's masterpiece. Written by Kalhor to commemorate the Kurdish city of Halabja in northern Iraq, which was destroyed by Saddam Hussein in a poison gas attack in 1988, it's just under half an hour of some of the most intense, transcendental music you're likely to hear.
Track to try Silent City

Malouma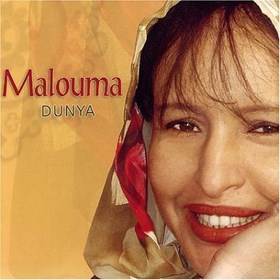 Dunya (Marabi, 2004)
Chosen by Nathaniel Handy (journalist and Songlines contributor)
I found North African music through the voice of Cheb Khaled one day in an Abu Dhabi cassette stall. A couple of years later, I discovered this, the second from Mauritanian singer Malouma Meidah. Just as the voice of Khaled created a soaring emotion in my chest, so too did Malouma's. Hers is a voice of the desert. Born in a small village in south-western Mauritania to a family of griots, her voice has the languid, ululating spaciousness of great desert song. The voice is the primary feature of this album – Malouma's own soaring and serenading, but also the low, drone-like backing echoes from her band. While her musicians play the instruments of the Sahara – tidinit (lute), tbel, darbuka and djembé drums – they also play electric guitar, keyboards, bass and drums, creating that quicksilver mix of blues, pop and traditional Saharan sounds that has become such a successful export. Malouma is now as much a political star as a musical one in her homeland – working on behalf of the environment and women's rights – but the irresistible grooves of Dunya remain the soundtrack to every good road trip for me.
Track to try Tuyur El Wad

Hurdy-Gurdy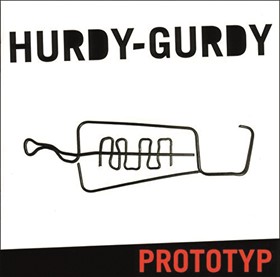 Prototyp (Northside, 2005)
Chosen by David Harrington (Kronos Quartet founding member)
I'm pulled to music that lodges itself into my imagination, music that I can't stop thinking about, especially what it means for the world we all share. This usually has something to do with certain mysterious tone qualities that begin to resonate with me uncontrollably. This happened when I heard Prototyp by the Swedish group Hurdy-Gurdy in 2005. The bowed string qualities of the hurdy-gurdy have long fascinated me, but Prototyp had that and all sorts of other amazing sounds and colours. Later, I found out that every sound on the album comes from Stefan Brisland-Ferner and Totte Mattsson's hurdy-gurdies. The sonic palette of the album seems so effortlessly related to many parts of the wide world of music. Is it old music? Is it new? Is it electronic or acoustic? Is it from here or there? Hurdy-Gurdy have reimagined their instrument!
Track to try Tok Jöns

Bernard Kabanda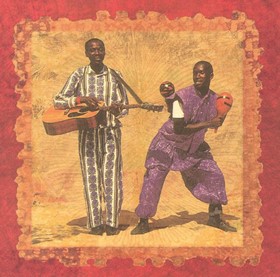 Olugendo (WOMAD Select, 1999)
Chosen by Jim Hickson (journalist and Songlines contributor)
Olugendo is simply beautiful, although it's not simple at all. Bernard Kabanda was a master of kadongo kamu music from Uganda, which literally means 'just a small guitar' – that was all he needed. Holding his acoustic guitar in a uniquely horizontal position, he somehow managed to play a bassline, chords, melody and tap a rhythm with his elbow all at the same time, the parts interweaving with mind-bending polyrhythms that makes it difficult to believe it all comes from one man. The real mastery is that it doesn't sound complicated; it sounds like the easiest thing in the world. On top of it all are his cheery voice and delightful whistling. Kabanda's songs are so sincere and often dark, but they're filled with a cheeky humour that gets you smiling along, even if your Luganda is a little rusty. Sadly, Kabanda died soon after this record was released in 1999. He was only 40 years old. We're very lucky that he managed to get a slice of his wonderful music recorded before then. This is a truly and utterly joyous album.
Track to try Abakazi Be Kibuga

Egberto Gismonti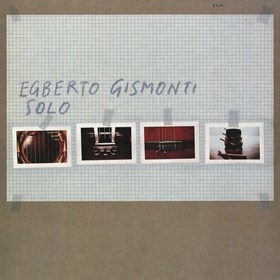 Solo (ECM Records, 1979)
Chosen by Sona Jobarteh (kora player from the Gambia)
For me, this is one of the most profound creations ever recorded. It is an album that I first heard when I was 11 years old. As I grew, I continued to find new depth to the musicality and story behind this masterpiece. It is an album that gets better every time you listen to it. Gismonti is an artist that is still under recognised for his mastery of the piano and the guitar and his sensitivity and musicality is sublime, his great skill as a composer is a little better known, but I would recommend this undiscovered jewel to all music lovers.
Track to try Ano Zero

Thione Seck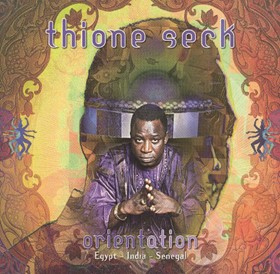 Orientation (Sterns Africa, 2005)
Chosen by Seckou Keita (Senegalese kora player)
Thione Ballago Seck is one of Senegal's greatest Wolof griot singers and musicians, known in the mbalax genre. Seck first worked with the great Orchestra Baobab before forming his own band, Raam Daan, which he still heads. For me, Orientation (Orientissime in French) featuring Bombay Jayashri and Rehab, is one of his best albums, where his voice meets Oriental and Indian voices in an accessible arrangement and an almost perfect blend of newly created and reworked tunes. This is an album that sustains me through Ramadan fasting, sometimes an easy listen, a musical journey from Senegal to Asia via Egypt. Orientation is an album that deserved a Grammy award, but sadly seems to have slipped off the world's radar somehow in 2005.
Track to try Siiw

Black Blood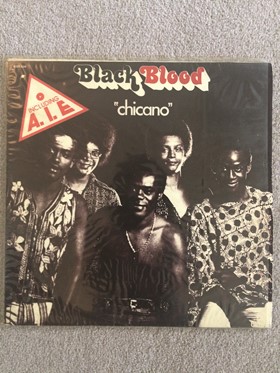 Chicano (Ariola, 1975)
Chosen by Lopa Kothari (BBC Radio 3's Music Planet presenter)
My Summer of Love! School was over, exams long forgotten and the summer stretched before me: deliciously empty days with the promise of adventure. I went to Kenya. It was the best holiday ever and Black Blood's album Chicano was the soundtrack to it. I picked it up at a local record shop and wherever we went, the album came with. Black Blood were a band of expats from Zaire, as the Democratic Republic of the Congo was known then, led by Steve Banda Kalenga. Recorded in Belgium and produced by Ralph Benatar and Jean Kluger, it has everything: disco, Afrobeat, funk, soul and romance. Their hit 'Aie a Mwana' was even covered by Bananarama! Yes, the album's dated but man, what a sound! I'll never forget it and even now it has the power to fill my heart with joy and remind me of the holiday of all holidays. Let the summer roll!
Track to try Chicano

Waterson:Carthy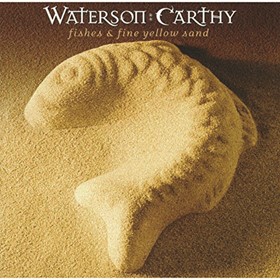 Fishes & Fine Yellow Sand (Topic Records, 2004)
Chosen by Julian May (BBC producer and Songlines contributor)
In 2004 Waterson:Carthy were at the peak of their powers: Norma Waterson in wonderful voice; Martin Carthy playing the guitar with ease and mastery; their daughter Eliza inheriting both instrumental and vocal prowess and with a presence all of her own; and, crucial in the mix, the melodeon playing and simply lovely singing of Tim Van Eyken. They kick off with a leave-taking, 'Goodbye Fare You Well', performed with real swing. They end with the great prison song, 'Twenty-One Years on Dartmoor'. In the middle is a fantastic live version of 'Napoleon's Death', one of the great songs of the traditional canon, and an obscure Grateful Dead number, 'Black Muddy River', transformed in Norma's performance into a sad yet uplifting standard that, if there were justice in this world, would be sung nightly in pubs around the globe. Oh yes, some cracking country dance tunes, too. 
Track to try Goodbye Fare You Well

Michael Marra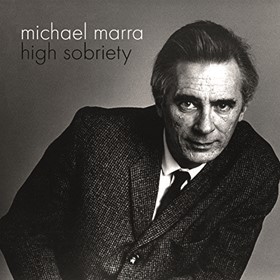 High Sobriety (Live at the Bonar Hall) (Inner City Sounds Records, 2017)
Chosen by Andy Morgan (journalist and Songlines contributor)
It's about time everyone made their entry into the improbably beguiling world of Mick Marra, one of the greatest songwriters these isles have ever produced. Dundee born and bred, Marra wrote dozens of songs that mix heartfelt emotion with surreal comedy and a deeply perceptive view of Scotland and the world. No clichés, just endlessly captivating tales of the unexpected. Marra, who died in 2012, achieved some kind of fame when his song 'Hamish the Goalie' – a tribute to the legendary Dundee United goal-keeper Hamish McAlpine – was adopted as the club's anthem. His beautiful 'Mother Glasgow' deserves an even greater fate. This live recording preserves a lot of Marra's wry and hilarious between-song repartee, and it features many of his unforgettable classics including 'Mother Glasgow', 'If Dundee was Africa' and 'Frida Kahlo's Visit to the Tay Bridge Bar'.
Track to try Frida Kahlo's Visit to the Tay Bridge Bar

Baden e Vinícius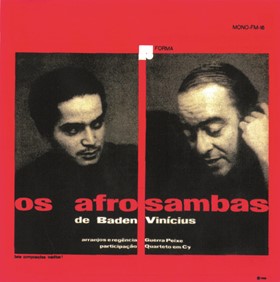 Os Afro Sambas (Forma, 1966)
Chosen by Matt Milton (Songlines reviews editor)
This Brazilian classic from 1966 by the singer-poet Vinícius de Moraes and virtuoso classical guitarist Baden Powell rarely gets spoken of; it has been rather overshadowed by Brazil's psychedelic tropicália movement that flowered around the same time. A landmark recording for its subtle fusion of African influences with Brazilian samba; it is both gloriously sunny and slightly melancholy, with vocal harmonies by the Quarteto Em Cy that sound like medieval madrigals contrasting with jazzy horns and clattering percussion. Everything is anchored by the warm baritone vocals of de Moraes and Powell's dancing guitar; the constantly surprising arrangements are utterly sublime. This an adventurous twisting of Brazil's musical roots into baroque-pop shapes. Powell released a re-recorded version; it's the original you want.
Track to try Bocoché

Gerry Mulligan & Astor Piazzolla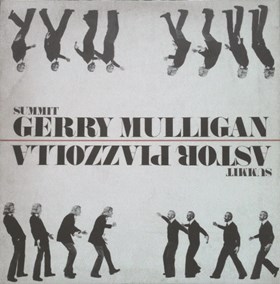 Summit (Erre TV, 1974)
Chosen by Chris Moss (journalist and Songlines contributor)
This was a 30th birthday gift. I'd been living in Argentina for five years at the time and hadn't gotten into tango. Summit converted me to the tango story. Recorded in 1974, it marks a transition from classical experiments with the Conjunto 9 towards a sound at once more electronic and freeform. Piazzolla hooked up with baritone jazz saxophonist Gerry Mulligan and ten Italian musicians. It is a homage to Buenos Aires and the longing for home, a study in the urban existential and a lyrical celebration of collaboration and friendship. Piazzolla penned most of the tracks and his melodic signature and clamorous harmonies lead all the way, but Mulligan's sax is the only instrument ever to come close to the maestro's bandoneón for expressiveness and emotional virtuosity.
Track to try Años de Soledad

King Sunny Adé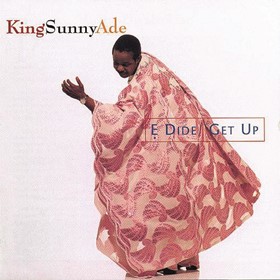 E Dide (Get Up) (MESA/Bluemoon Recordings, 1995)
Chosen by Alexandra Petropoulos (Songlines deputy editor)
Nigerian musician King Sunny Adé is recognised as one of the first African pop stars; he started playing his jùjú grooves in the 60s. But it's this gem from the mid-90s that holds a special place in my heart. OK, so the music is pretty dated thanks to the fact that King Sunny Adé was trying to pander to Western audiences with shorter, poppier songs – the sound here is more 90s than the Spice Girls or hammerpants – but it's impossible not to boogie to this cheese. In fact, that's why I love this album so much: a ten-year-old me happened to spot this album at the record shop and was so taken by the talking drum grooves that dominate it that I begged my mum to let me buy this with my birthday money. I'm pretty sure she thought her child was defective, but I was allowed to buy the cassette and proceeded to spend my childhood trying to sing along to the Yoruba lyrics and throwing embarrassing shapes to the far-out keyboards, talking drum and slide guitar. If you like a bit of musical cheese, then this is a 'gouda' album.
Track to try E Dide E Mujo

Penguin Cafe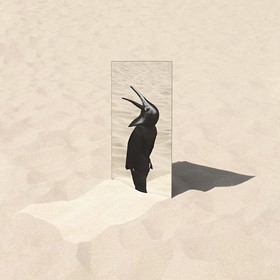 The Imperfect Sea (Erased Tapes Records, 2017)
Chosen by Anoushka Shankar (sitarist)
There's a level of stress in me as I write this due to the fact that this copy is already a week late. I woke early this morning with some familiar music running through my head and realised that the reason I was struggling to write was that I'd chosen the wrong album. As someone who loves performing live and watching others do the same, it's often the magic that artists create live that catches me first, rather than recorded albums. The band I'd originally chosen to include was one I had seen recently and loved; but their album just didn't capture their infectious live energy. Which brings me to Penguin Cafe, who I first heard at the Royal Festival Hall last year in a riotous performance of 14 musicians. Happily, the album conveys the same purity of melody, the same breadth of instrumentation and strong emotional conviction. From the first moments of melody on the opener 'Ricercar', I'm hooked to their distinctive sound, and I'm madly in love with the subsequent piece 'Cantorum'. It's an easy album to play when I need a gentle morning. It's also a big hit with my kids, who are the worst critics I know!
Track to try Cantorum

Eduardo Mateo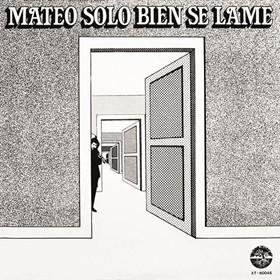 Mateo Solo Bien Se Lame (Discos de la Planta, 1972)
Chosen by Russ Slater (journalist and Songlines contributor)
On his debut Eduardo Mateo single-handedly created candombe beat, a fusion of the Afro-Uruguayan candombe rhythm with the pop/rock 'beat' music that was popular across Latin America in the late 60s and early 70s. Armed with just guitar and occasional hand drum Mateo uses chords, open tunings and rhythms that few were using at the time to create a unique, rich musical backdrop that even included divergences into delicate bossa novas and milongas. Musically groundbreaking, it's also emotionally heart-wrenching, with Mateo baring his soul on each track, his voice vulnerable, his words poetic and raw. And as open as he was on record, he was in life too, which resulted in a trying career. Prone to whims, with few musical aspirations, known to beg on the street when he had run out of money, he was a tough artist to deal with. This was true of his debut as Mateo failed to turn up to many sessions and when he did, insisted on erasing anything that had been previously recorded. When he eventually stopped coming in to record, the engineers had to edit the album out of session tapes that they'd stashed secretly away from Mateo. Thank god for their foresight.
Track to try Yu-Le-Le

Salif Keita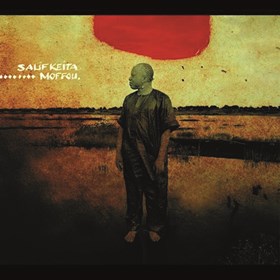 Moffou (Universal, 2002)
Chosen by Jon Snow (Channel 4 News presenter)
There's nothing obscure about Malian singer Salif Keita, but the other day I reached down and found my copy of Moffou – I hadn't heard it for too long. And once again I was transported to the Mali I love and from where I reported in the year he recorded this. The opening track 'Yamore', a rare duet with Cesaria Evora, is the setting sun across the desert, the dustiness, the heat and the utter beauty of a gorgeous yet troubled country – steeped in history, and adorned in browns, auburns, yellows, and elegant people. It is all here, summed up in one album.
Track to try Yamore

Jan Garbarek, Fateh Ali Khan & Musicians from Pakistan
Ragas and Sagas (ECM, 1992)
Chosen by Nigel Williamson (journalist and Songlines contributor)
The Norwegian saxophonist Garbarek achieved crossover success with Officium with the Hilliard Ensemble in 1994. Yet years earlier, he made a less celebrated and even more transcendental album with Pakistani singer Fateh Ali Khan, backed by musicians including Shaukat Hussain (tabla) and Nazim Ali Khan (sarangi). I missed the album at the time of its release and it took me more than a quarter of a century to play catch-up. When I finally came across the opener, 'Raga I', it sounded so fluid and natural, the spirit improvisational and yet every note perfectly calibrated. I was captivated by its grace and the immaculate balance between sax and vox, a sparkling gem of classical East-West fusion.
Track to try Raga I

Various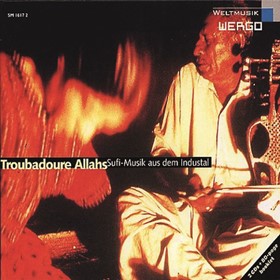 Troubadours of Allah: Sufi Music from the Indus Valley (Wergo, 1999)
Chosen by Jameela Siddiqi (journalist and Songlines contributor)
Released in 1999, this album is nothing short of a rich treasury of musical styles – classical and folk, vocal and instrumental – but the soul remains the same. A vast spectrum of sound celebrating the mystics' longing for Allah, these are high-quality field recordings made in Pakistan from 1996-1998. This two-CD set should be high up on the list for anyone who wants to know more about the multifarious ways in which music becomes the seeker's way to God. From the snake-charmers' pungi (flute) to dhol (barrel shaped drums) and featuring the regional styles of Sindh, Punjab and Baluchistan along with traditional qawwali, meticulously detailed liner notes also outline the story. Most of these musicians are virtually unknown outside of Pakistan. But in this music, the content is more important than the performer.
Track to try Patthane Khan