Wednesday, November 13, 2019
Toby Jones: "Music is, of all the art forms, the one that is most commonly employed to put humans in touch with the numinous"
Jim Hickson speaks to acclaimed British actor Toby Jones about his lifelong love for music, and how it always manages to finds a way into his work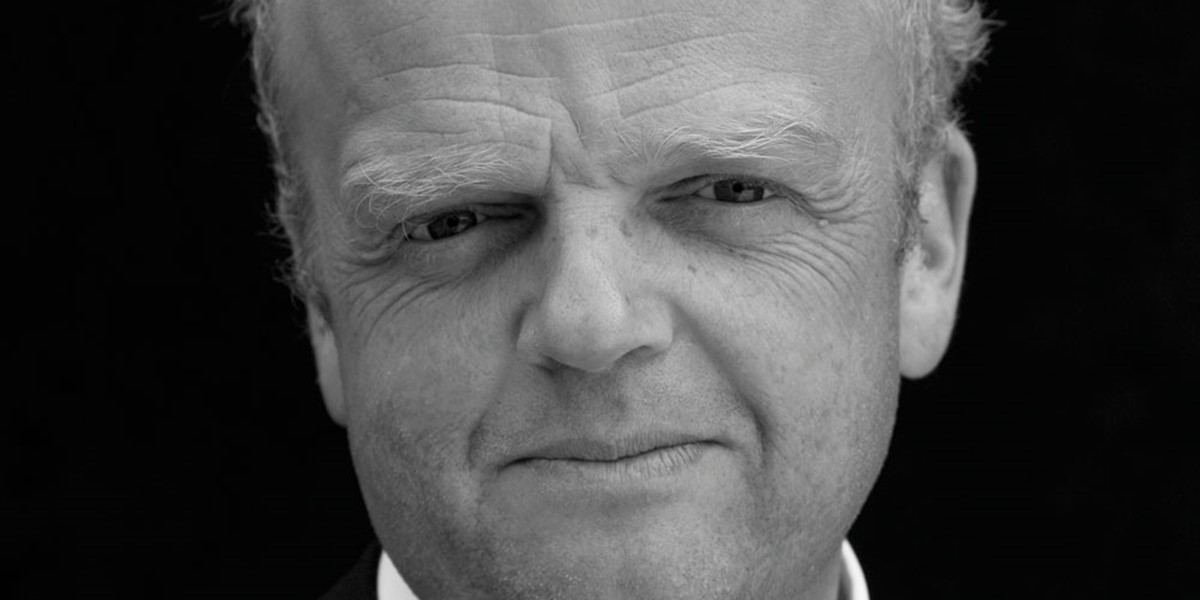 As an actor, Toby Jones has appeared in some of the biggest films of the last few decades, including Harry Potter, The Hunger Games and Captain America. On television, too, he has worked on well-loved shows like Doctor Who and Sherlock – and won BAFTAs and Olivier Awards along the way. Even on the screen, his love for music from around the world is clear. In his latest BBC TV show, Don't Forget the Driver, a tragi-comic tale of a coach driver from Bognor Regis, it was his own influence that led to an eclectic soundtrack including Mulatu Astatke, Pentangle and Catrin Finch & Seckou Keita, whose music serves as an important through-line for the whole series.
Music influences his whole way of working. "When I'm writing something or making something in the theatre, music is often an incredibly useful way of thinking about space," he says. "That way, you're not just thinking about words, you're also thinking about the mood and atmosphere of a piece, above and beyond what's happening verbally, if you're creating a script. There's a specific track by Catrin and Seckou called 'Listen to the Grass Grow'. God knows what they wrote it about, but to me it conjured up a shot of a coach bombing through English country roads, carrying this motley group of passengers, which is sort of what happens on our show."
Given this palpable link between music and acting, it's appropriate that Jones' first playlist selection, 'Miradouro de Santa Catarina' by Madredeus, is from a film, Wim Wenders' Lisbon Story, although his connection is not necessarily that obvious. "It's a film I've never seen but a soundtrack I've played thousands and thousands of times," says Jones. "I remember it being played at the end of a very long day of filming in the South of France, and someone just put that on. It was just such a beautiful day. We were shooting in the vineyards and this music just seemed to sum up how I felt at the end of that day. Just magical, you know. Like a lot of Madredeus' music, it's really haunting. And in fact, it inspired me, when I went to Lisbon, to go and check out some traditional fado, which I also really enjoyed. There's something about Madredeus... haunting is the best word."
As a child, Jones' exposure to music came foremost from his parents, who enjoyed blasting classical music at top volume around the house. They encouraged this taste in young Toby, who grew up singing classical sacred repertoire in choirs, even attending choir school in Oxford. He resented it at the time, ("your parents tell you you'll be glad of it later. And of course, it turns out to be true. Curses."), it nevertheless instilled a fascination for the spiritual side of music. He describes the Nyabinghi-jazz of 'A Ju Ju Wa' by Roland Downer & Count Ossie as "proto-reggae": "It's a fantastic introduction to the roots of roots, you could say. You get the sense when you're listening to it of not-quite reggae, but of what became reggae eventually, something that is religious. Music is, I suppose, of all the art forms, the one that is most commonly employed to put humans in touch with the numinous. The unnameable, indescribable emotions around religion. It sounds so simple to say it, but that capacity of music to put one in touch with feelings and emotions that one doesn't have names for is probably one of the things that makes it so useful to religion."
Jones' appreciation for religious music stretches across continents, as his selection of qawwali from Pakistan shows. "Nothing I say can sum up the sheer absolute mastery of Nusrat Fateh Ali Khan, it takes devotional music to a different level. It's so different from our tradition of rapture in a way, but that's what you hear, a state of rapture." His choice of the Massive Attack remix of 'Mustt Mustt' didn't just reflect the religious aspect of the music, though, but also Khan's groundbreaking openness to cross-cultural exchange. "I suppose this choice was a nod to my interest in musicians collaborating and combining from different cultures. I could have chosen any number of his own tracks, but I just thought it would be interesting to hear the remix in case people had never heard it. I like Massive Attack very much, I've always really enjoyed their production. It's an unlikely combination and I think it's really successful."
The theme of unlikely collaboration comes up frequently when he talks about the music he enjoys, as well as discovering music in unexpected places. That's how he first encountered 'Jarabi'. "I was stuck for months doing a TV series in Vancouver not really hearing any music that I particularly enjoyed. But then I was in a coffee shop and that came on and I went 'what is that?!' This great, joyous sound. The AfroCubism album had just completely passed me by, and the whole phenomenon of it. That great group of musicians, Toumani Diabaté, Bassekou Kouyaté and people, an extraordinary group of musicians working together, taking African and Cuban music and combining it. You can be delivered into a whole new world."
It's not that all of his musical choices have deep roots in religion or some personal connection to a memory, though. For a track such as 'Asaw Fofor' by Ignace de Souza and the Melody Aces, from Analog Africa's compilation African Scream Contest Vol 2, his enthusiasm is simple and clear: "It's a great tune from Benin and it's fantastic dance music in the same way as Afrobeat is, and there's any number of Fela Kuti tracks I could have chosen, too. But I was trying to think of things that could lead people into more diverse areas. This little track, it's squeezed between two much longer tracks on the double album and it's just a beautiful little dance number. And I've tried it out and it works. Tried it out on my own, with my wife, and now at parties." You have to admire Jones' scientific approach.
During our tightly-scheduled chat (ah, the life of an actor), Jones' sheer passion for music of every sort is palpable. As well as taking us through his own playlist selections, he can't help but throw in so many asides of formative musical experiences or influential musicians. The Bhundu Boys and the Drummers of Burundi that comes from his love of new wave, the reggae and dub of his punk years. Watching gamelan in Bali, kathakali in Kerala and gospel and blues in Clarksdale, Mississippi. His love of Bob Dylan, Handel, Oumou Sangaré and John Coltrane, and his most recent purchase (just that morning) of Idris Ackamoor's An Angel Fell. With such a commitment to the widest listening possible, it's barely a surprise that is reflected in his day job. The next time you watch a Toby Jones' show, keep those ears open.
This article originally appeared in the July 2019 issue of Songlines. Never miss an issue – subscribe today!